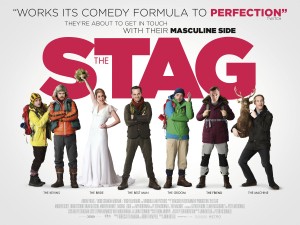 What can I say about The Stag. A Irish weekend stag party goes awry with some truly funny moments
Fionnan is marrying Ruth , he's busy organising the wedding (he has planned everything down to the flowers )when he's strong armed into a Stag weekend by his best man Davin (who in turn is strong armed by Ruth ) He has planned a weekend in the mountains camping joined by friends Simon and gay couple Big Kevin and Little kevin.
Enter The Machine (Ruth's obnoxious and crazy brother ) whose antics cause some very funny moments .
Put together homophobia , slapstick humour , naked shenanigans and the best man still carrying a torch for the bride and you can't help being charmed by this gang of hopeless characters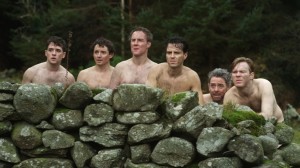 Is this a love story , a story of Irish ruggedness turned on it's head or a story of U2 hatred ( you will have to watch it) I think everyone will take something different away from this well made funny film. Don't expect the hangover , but do expect to walk away with a smile on your face
The Stag is available to download now, and will be released on DVD and Blu-ray on Monday 21st July from Arrow Films you can pre-order from Amazon here.