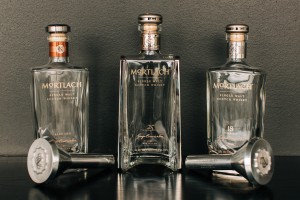 A few weeks ago I was kindly invited to a tasting of three new expressions from the Mortlach distillery.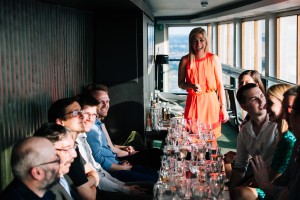 I'm in no way a Whisky expert (in fact far from it) so it was wonderful to be guided through the tasting by Georgie Bell Morlachs global ambassador.
I have always been a casual whisky drinker, and have been to these sorts of tasting before and while always enjoyed the whisky I can honestly say this is the first time my eyes have been truly opened to the world of whisky and what it has to offer. It obviously helps when you are guided by someone so knowledgeable as Georgie but even that aside the expressions really spoke for themselves, my palate was overwhelmed by new flavours exciting and moreish, not something I experience often with whisky.
Powerful and unique in flavour, Mortlach is a 'best-kept secret' among those in the whisky-know, with previous limited quantities on-sale being snapped up quickly by enthusiasts. The Beast of Dufftown will be unleashed in the UK this summer in four new expressions: Rare Old; Special Strength; 18-Year Old; and 25-Year Old.
Commenting on the launch, Scotch Whisky expert Georgie Bell said:
"The richness and authenticity of Mortlach's heritage is what, along with its extraordinarily distinct flavour, really sets it apart. It embodies the brave vision of its entrepreneurial owners, the Scottish civil engineer George Cowie and his son Dr. Alexander Cowie. They, like other likeminded Victorian 'makers' of that golden age, are responsible for creating the unique and astonishingly complex distillation process described as '2.81 Distilled'.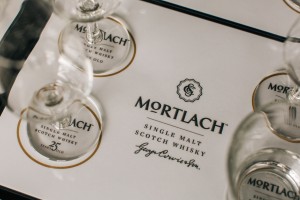 Mortlach have provided some tasting votes for the range which I found very helpfull when revisiting these at home last weekend :
Rare Old:
Availability: Domestic Markets
Strength: 43.4% ABV
Appearance: Clear, bright amber
Tasting Notes: A complex and bold Mortlach with the exquisite balance of sweetness and dryness for which the distillery is renowned. A superbly structured and well-balanced whisky in which stylish fruit and floral notes on the nose introduce a rich, complex, energetic palate and a pleasantly drying finish.
Special Strength:
Availability: Global Travel Exclusive
Strength: 49% ABV
Appearance: Clear, bright amber, Moderate beading.
Tasting Notes: A big, friendly and warming special strength Mortlach, best enjoyed straight, which is at once complex and delicious. Very grown up, with a complicated yet harmonious mix of young vanilla and mature oak underscored by roasted aromatics and a long and deeply affecting finish.
18 Year Old:
Availability: All Markets and Global Travel
Strength: 43.4% ABV
Appearance: Clear, bright amber. Elegant beading.
Tasting Notes: A very compelling, moreish and appetising Mortlach for those who like their whiskies robust; best enjoyed straight. Astonishingly complex throughout and characterised by a fine interplay of meaty notes, malty sweetness and balancing acidity.
25 Year Old:
Availability: All Markets and Global Travel
Strength: 43.4% ABV
Appearance: Clear, bright amber. Good viscosity.
Tasting Notes: A multi-faceted Mortlach that is all full-strength, full-on impact, with an intriguing mix of elegance and power. Complex throughout and very moreish: a big and chewy dram with high complexity, mixing roasting spices and an almost animal intensity with dense layers of decadent sweetness.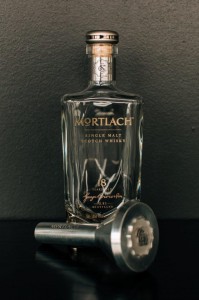 The RRP for the range is £55 for Rare Old, £180 for Mortlach 18 Year Old, £600 for Mortlach 25 Year Old Available from Alexanderandjames.com and thewhiskyexchange.com and £75 for Special Strength, which will be a travel retail exclusive.