London craft brewer Meantime Brewing Company, has launched a brand new pop-up concept, located on Greenwich Peninsula Square right by the O2.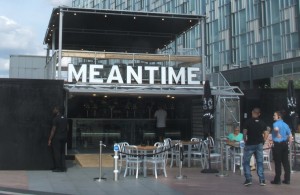 The two-storey 'BeerBox' has been constructed from customised shipping containers. The bar will serve Meantime's core range of beers, as well as the most recent limited editions and seasonal brews( when I was there last week they had the Short List Fools Gold on tap). In addition, the BeerBox will also be home to the exclusive Peninsula Pale Ale which will be dispensed using the company's state of the art Brewery Fresh tank beer concept.
The BeerBox will be open all year round and with an open top roof terrace above bar level, it's the perfect place for chilling in the sunshine.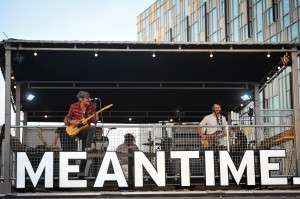 The BeerBox opened on last week with a energetic performance from US rockers We Are Scientists, a band I had actually forgot about but now after their excellent performance I dug out my old CD of 'With Love and Squalor' and I highly recommend you give them a go.
Im not sure how Beer Box will fare in the colder month but while the weathers still nice its a great spot to catch a pre gig beer at the O2 in the sun.