Forget awkward lamppost encounters and terrible decisions with electric razors, the modern man's stag do is now far more likely to imitate his favourite TV show. Whether it's an action-packed weekend paying homage to Jack Bauer or spending a night in a zombie infested bunker á la Rick Grimes, there is a growing trend for TV themed weekends. Here's our favourite rundown of TV inspired weekend ideas: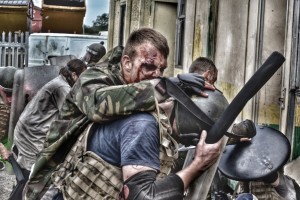 The Walking Dead
With series five starting in October, there's a palpable Walking Dead fever in the air. Horror activities have enjoyed a massive boom this decade, with 'Zombie Actor' now a recognised profession that's in surprisingly high demand. There are zombie races, where terrifying looking actors chase you through fields at night; zombie battles are a regular occurrence in Greenwich and entrepreneurs have overtaken abandoned warehouses and malls to create completely immersive horror activities. Zombie Boot Camp gives a full background and plot to people who take part, with convincing spoof news dating back to 2010 about virus outbreaks and Government call to arms. The experience even includes an overnight stay in military accommodation! To keep even the alcohol consumption zombie themed, there's a genuine 'Walker' beer available from Dock Street Brewery that's made with smoked goats' brains.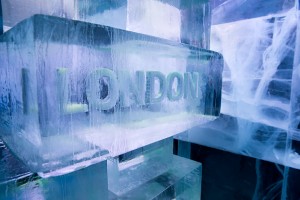 Game of Thrones
If the 'Bedding' wedding ritual is anything to go by, we dread to think of the hijinks involved in a Game of Thrones stag do ceremony, especially if Tyrion Lannister and Littlefinger were involved (and you know they would be). However in real life, Game of Thrones inspired stag activities include escapades beyond the wall with tours of the Icelandic film set locations. You can recreate the atmosphere in London though with a trip to the London Ice Bar or imagine yourself scaling the wall like Jon Snow himself with an abseiling adventure in Edinburgh or the Brecon Beacons.
Geordie Shore
Love or hate the reality show, the antics of the Geordie Shore cast have played no small part in the rejuvenation of tourism in Newcastle. Newcastle is now deemed to be one of the most popular UK cities for a stag break thanks to the program showcasing the free-spirited and unpretentious Geordie nightlife. You can easily experience a night out that would make Gaz and the rest of the Buck Squad proud with ready-made city break bundles like the Big Geordie Shore Playboy Weekend, which includes two nights' accommodation, a party bus, brewery tour, nude life drawing class and a night out with Newcastle's finest Bunny Girls!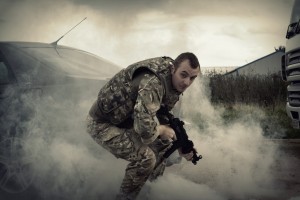 24: Live Another Day
Time to get serious; Jack Bauer has no time for Bunny Girls. The latest instalment of 24, Live Another Day, was set in London and included action of epic proportions (Wembley Stadium was destroyed with hijacked missiles and Bauer had no less than 39 on-screen kills throughout the series!) There are plenty of ways to recreate some of the heart-racing stunts on a 24 themed weekend in London, from leaping tall buildings with a Free Running session to speeding down the Thames on an RIB boat tour. If you want to get as trigger happy as Jack does, head over to Riga, Krakow or Tallin for a whole number of high octane experiences, from handgun and AK47 shooting packages through to SWAT training and tandem parachute jumps, (all available through Maximise).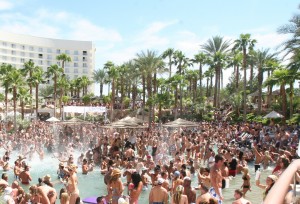 Entourage
Get your bromance on with an Entourage themed break in Los Angeles. For guys looking to tread the same steps as Vincent Chase, a trip to LA is hard to beat – you can visit the Paramount and Warner Bros. studios, parade down Santa Monica beach and party at the Crazy Girls Stripclub where the guys went to make Drama feel better in season one. You can even eat at the same restaurants as the Entourage men with the Entourage Restaurant Map which pinpoints every LA venue used in the show, from Harold & Belle's on W. Jefferson Blvd where Turtle and Jamie-Lynn get Jambalaya, to the Village Pizzeria in Beverley Hills where Eric gets messed about by Seth Green. For some real Entourage glamour, head over to Las Vegas where stag groups can easily book in a helicopter tour before getting VIP entry to the clubs and cooling down at exclusive pool parties.