Cycling brand Le Col has expanded its winter collection with the release of the latest clothing innovations for 2014. The British cycling apparel brand, founded by professional cyclist Yanto Barker, has continued its pursuit of road perfection with each new garment offering the latest clothing technology and technical expertise.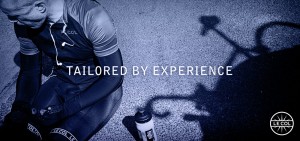 The new winter range has been meticulously road-tested to give riders the edge on the road. The latest releases for both men and women include jackets, winter tights and a range of accessories that are guaranteed to enhance your cycling performance. Each product has been designed with the rider in mind with no expense spared. Each garment is windproof, waterproof and developed with an extra breathable fabric to keep the rider as comfortable as possible.
Le Col founder Yanto has shared his knowledge and expertise to ensure each Le Col rider is comfortable and efficient during winter conditions, he strives to help cyclists push their physical limits throughout the more challenging months with appropriate kit.
Yanto Barker, found of Le Col said: "In cycling the small details make the difference. That is why I created Le Col, to develop a kit so good, so fit for purpose it is one less detail to think about. Our dedication to making the best kit possible means we won't settle for second best and don't think you should either."
Le Col is branded with the 'Made in Italy' label once again, prominent on each garment to remind the wearer of its authenticity and dedication to quality as the most technical cycling apparel available.
B5 Winter Jacket:
RRP £250.00
The B5 Winter Jacket has been developed with wind stopper thermal, water resistant front panels as well water resistant rear panels to ensure every rider is fully protected from both the wind and rain this winter. The jacket also comes with three large pockets and an additional fourth waterproof security pocket to ensure all valuables are kept dry and safe.
Each jacket comes with a full length zip, high soft lined collar and reflective thermal panels. The use of the reflective thermal panels ensures riders will be as safe as possible when riding on dark nights this winter, as well as ensuring the rider looks as stylish as possible.
B5 Winter Tights
RRP £180.00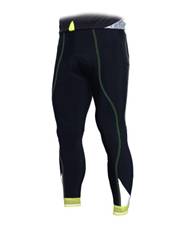 The new B5 winter tights have been made using aqua zero material, ensuring all riders are kept as dry as possible. The tights have also been created with visibility panels that can be seen from front and rear angles, giving added safety during the shorter days and longer nights.
The winter tights come with ankle zips and comfortable bibs straps, ensuring riders are as comfortable as possible this winter.
Le Col Leg and Arm Warmers
RRP £43.00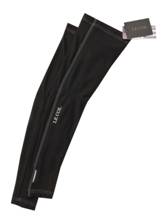 Smart black roubaix arm and leg warmers are carefully fitted to ensure maximum comfort and warmth to those who enjoy wearing short sleeve jerseys and shorts throughout winter.
The leg warmers are fitted with high visibility white strips at the ankles for safety in poor light as well as silicone gripper to hold up and keep them firmly in place during rides.
The Le Col range is available to buy at http://lecol.net/ or via selected stockists.
Cycling enthusiasts can stay up-to-date with Le Col news on Twitter @OfficialLeCol and on Facebook @LeColClothing.