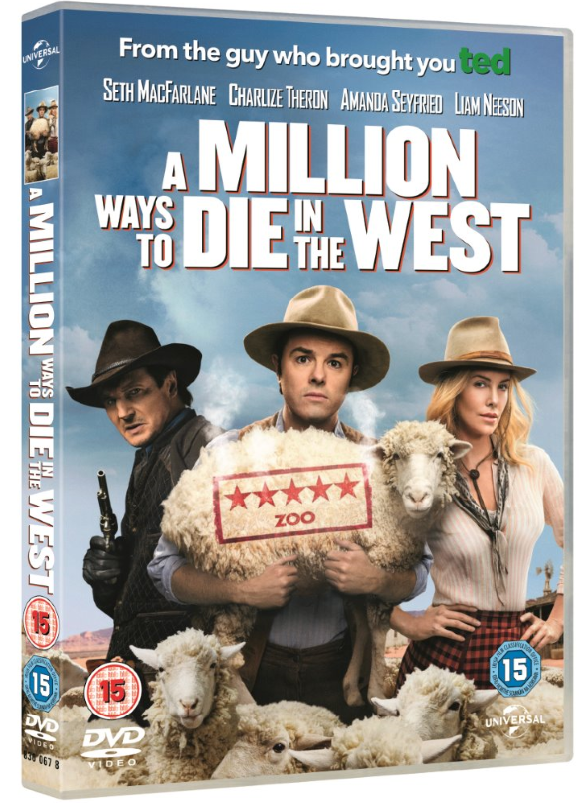 To celebrate the release of Western themed comedy starring Seth Macfarlane, A Million Ways to Die in the West, on DVD and Blu-ray  today , Universal Pictures have teamed up with London's authentic Kansas City Bar-B-Q Red Dog Saloon, to create an extra special, super-spicy food challenge, hot enough to take on the UK's most daring food fans.
Last week I was invited down to Red Dog for a special preview of the challenge, faced with three extra-large ribs, coated in a super-hot spicy sauce developed by Red Dog Saloon chefs especially for the challenge (inspired by a scene in  A Million Ways to Die in the West) I was a little worried.
The hot sauce features not one, but four chilli varieties, including Nage Viper, Scotch Bonnet, Thai Red and Jalapeno. In between each rib, challengers must take a 60 second Burn-out Break, to ensure they really take on the heat and experience what it feels like to be under the hot western sun.
I started off well, and was somewhat surprised when almost halfway through the first rib I didn't feel too bad… then it hit me I have NEVER experienced so much pain in my mouth,  it was bad as I reached for a pint of milk expecting it to sooth the pain it barely touched the surface next I pretty much downed a pint of beer,  things felt somewhat better but still the pain was there.
To be fair I am somewhat of a light weight when it comes to spice and chill based sauces,  while I was there's these two courageous fellows demolished the ribs with great ease.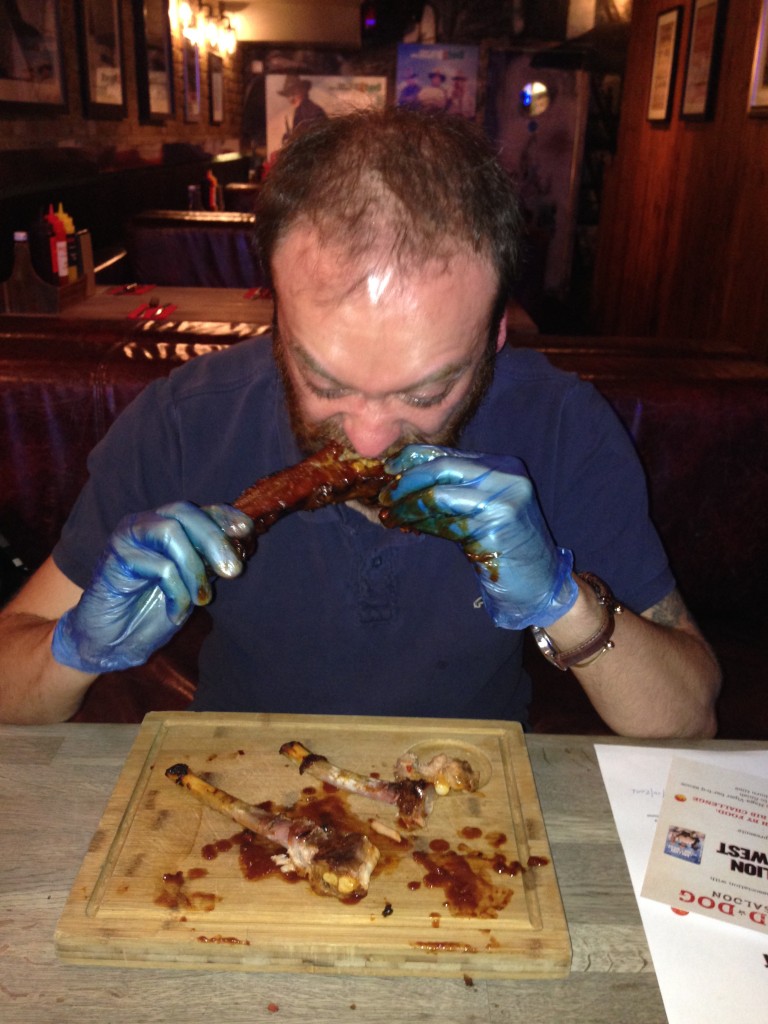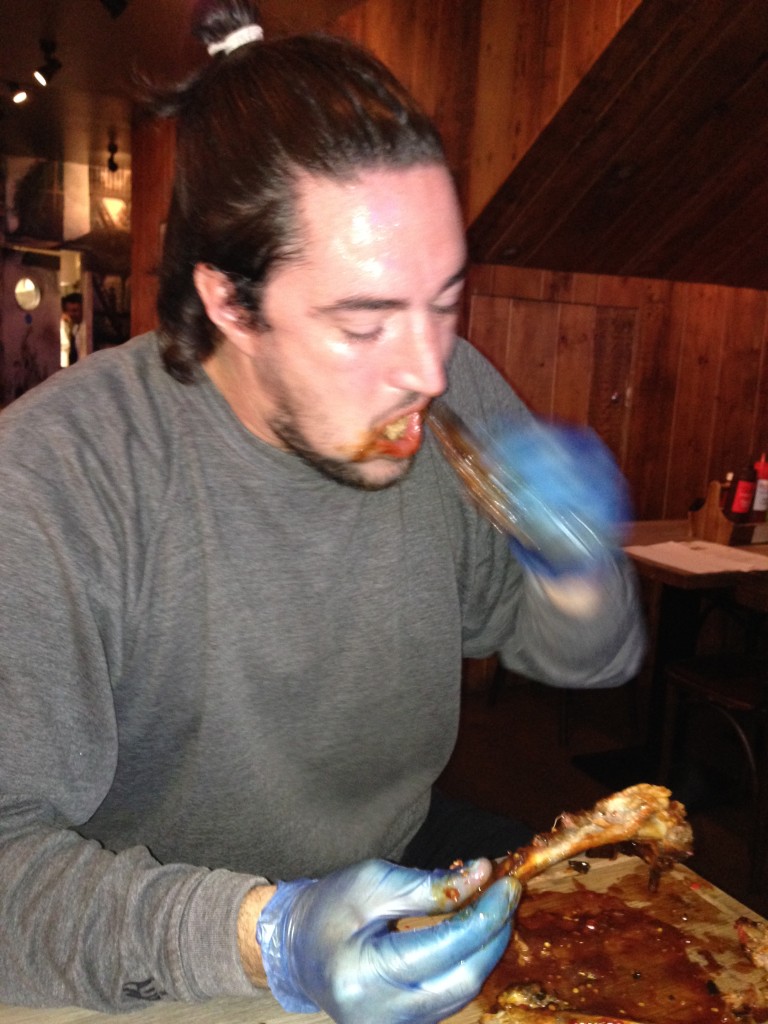 The challenge, which will run for a limited period only, will be added to the Red Dog Saloon menus in both the Hoxton Square and Clapham branches from today  and will run for two weeks, at a cost of £12.99. Those who manage to complete the challenge will be added to the special A Million Ways to Die in the West DEATH BY FOOD Wall of Fame and the first twenty to beat the heat will win a copy of the film on DVD.