Recently I was given Gigasets new tablet ( in fact their first) to have a play with, the 8" tablet comes in on the budget end of the market currently selling for a rather reasonable £69.99 but certainly first impressions don't lead me to believe there is anything budget about the QV830.
The top and the bottom edges are metal which was a surprise given the price and this does lend a premium air to the unit straight away, I also like the fact its thin, very thin in fact and with a very small bezel around the screen its compact too, in fact it's the ideal size for taking on the tube and has left my full size IPAD somewhat redundant ever since I received the Gigaset.
I have used the QV830 for a varity of tasks, reading books on the kindle app, online streaming from things like Iplayer and 4OD as well as viewing my own videos via apps like VLC player all of which it handled flawlessly with no issues.
Ports wise you have a micro usb for charging and data transfer, headphone socket and a micro SD slot.
The Gigaset QV830 only has 8GB of memory which while fine for the average user that just wants to surf the web or read a book wasn't enough for me and I found myself upgrading the memory with a 32gb micro SD carde which can be had for just over £10 on Amazon so not a major outlay is needed to really upgrade this tablet to be able to store a decent amount of tv and movies if like me you travel a lot this is a must.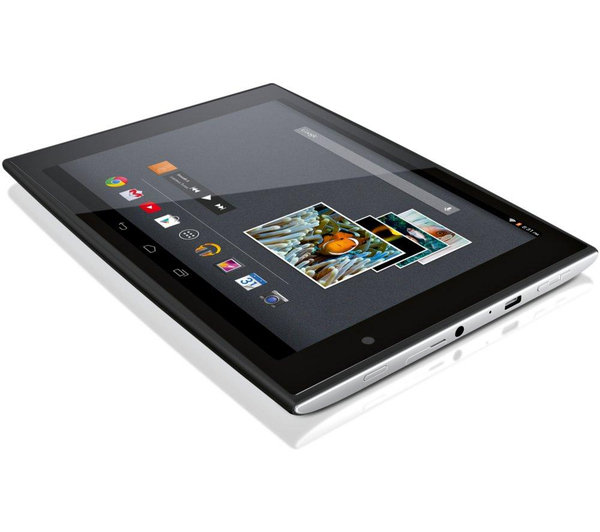 Negatives?
Well there aren't many, the built in speakers aren't great but then they rarely are in these things and lets be honest you will most likely be using headphones anyway so no big deal really.
The only other thing would be the latest version of Android (kikat) isn't included but with luck this will be provided via an update very soon.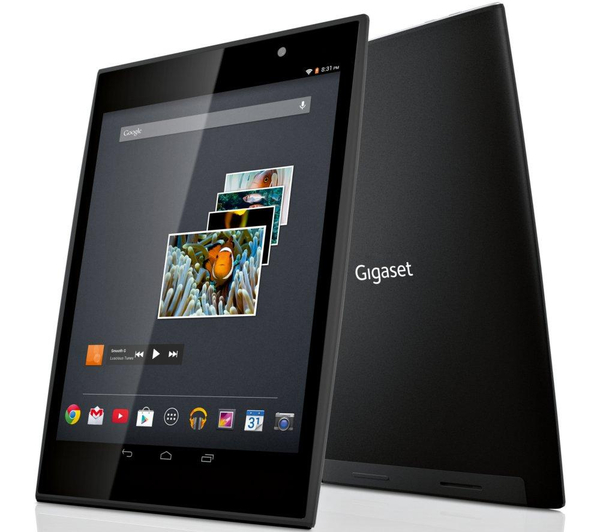 In conclusion the Gigaset QV830 is a very capable tablet, ideal for for both the casual and the more advanced user, sold at a fantastic price I can throughally recommend it (and actually have done to a friend looking to buy their first tablet).
Gigaset continue to push the evelope and expand into new markets, earlier this year they brought out the their excellent Android based phone and now they are in the tablet market, Im excited to see the next innovation from them in the coming year.
The Gigaset QV830 Tablet is available from Currys at £69.99