GQ Tobaccos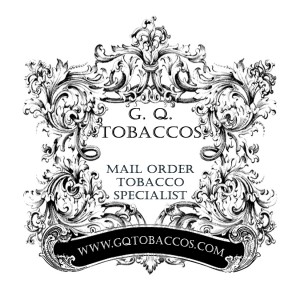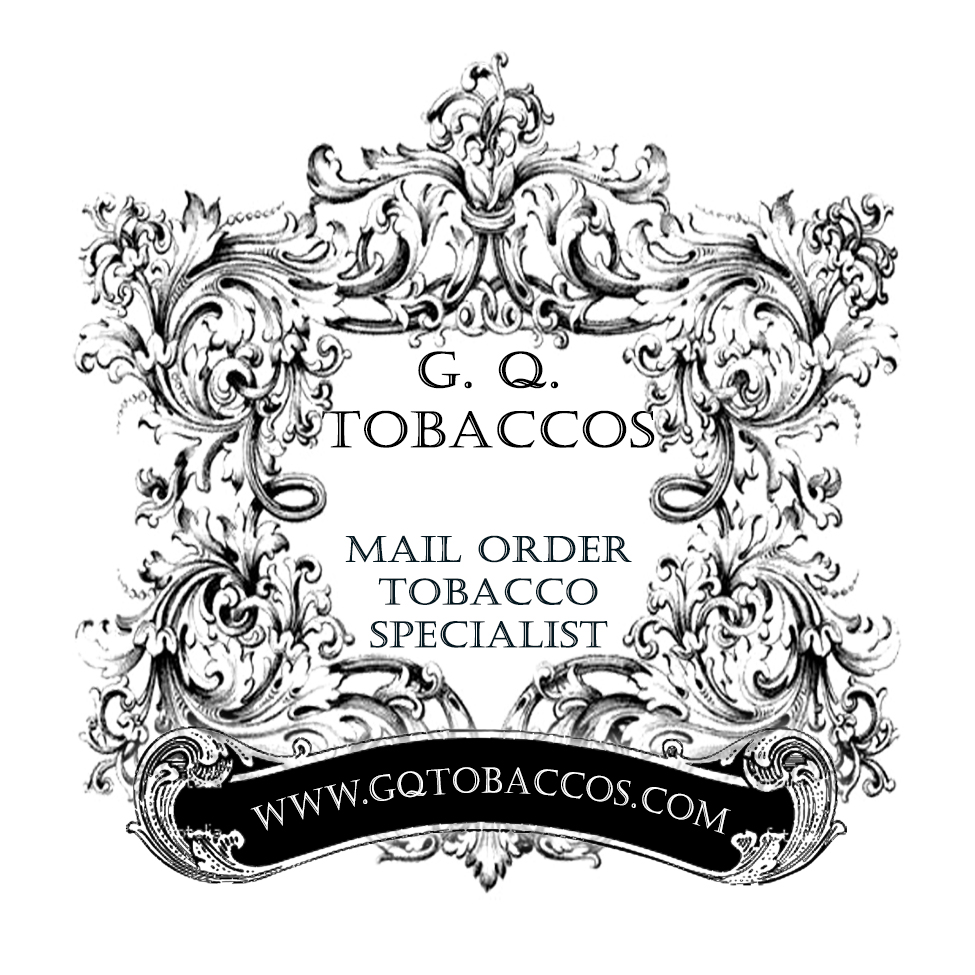 These pipe tobaccos are produced by Glynn for his online tobacconist. Glynn has been in the trade for years, formally at Gauntlys and has now taken the brave move of setting out on his own.
Most tobacconists these days stock commercial blends which may be rebranded, but Glynn has taken the traditional approach and revived the lost art of doing his own blends from scratch. He also seems to have negotiated some unique offerings from some of the major producers of pipe tobacco.
For this review I received: his new Christmas 2014 Blend, Peach & Apple, Sugar & Spice, and his Askwith Kake. This was Glynn's recommendation based on needing a nice room note due to my other half complaining if something smells like burnt tyres (even if I enjoy it). The first 3 are aromatics and the latter is a VaPer.
I always find that drying a new tobacco just the right amount takes a bit of guess work so my reviews are based on me being new to these blends. They come a little moist, but nowhere as near as damp as some blends arrive.
The Christmas blend was the first that I eagerly tried, the smell as the bag is opened is divine and certainly lives up to the Christmas title. This is a blend of Sliced Brown (English) twist, with the addition of Cavendish, Virginia and Burley. This is a nice change to the usual mix that aromatics are blended from. The casing that makes this smell like Christmas comes from cinnamon, All Spice, Nutmeg, Clove, Star Anise orange and of course it has to have some booze in there so brandy was added for that final hint of Christmas. On packing and lighting there was a subtle hint of the casing that wasn't over powering like some American style aros. Under the spices there is a good tobacco flavor with a nice nicotine hit from the brown twist. These twists are renowned for being quite strong in the nic department, so smoke slowly and in a small bowl and be ready with a sugary drink just in case.
The next I fired up was the Peach & Apple, this was similar to the above, with a good blend underneath the casing. Once again the casing is subtle and the base tobacco is the dominant flavor. The casing is peach and apple with a hint of cinamon.
The third sample that I packed was the Sugar and Spice, this has an even more subtle casing that is easy to lose if dried too much or puffed too hard. The underlying tobacco is composed of Oriental Izmir, American Black Cavendish, Gold & Mahogany flue-cured Virginias. This once again gave a reasonably strong blend. Don't dry this too much and puff slow and you'll be rewarded with the Cinnamon, Rose & Nutmeg toppings in addition to the nutty base.
The fourth blend I tried was the Askwith Kake. This was blended for Askwith Pipes and was intended to be a "big boys VaPer". This was achieved by using 20% Perique instead of the usual 5%. I like this idea as when you are starting out it is hard to work out the flavours of the different leaves, so by bumping the Perique it makes it less subtle and easier to detect. This is then pressed into a crumble kake, unlike plug tobacco where it is sliced into flakes, the way to prepare this is to break off the required amount and then rub break it up. This is a nice novel preparation that is uncommon in the UK, but more common in the US.
In summary these tobaccos are good blends that are cased which is the right way of doing this style of tobacco and not too anaemic on the nicotine either. The casings are a little muted so if you are used to tobacco that tastes like a candy bar don't go there, but if you are after a good tobacco that is pleasing to those around you then get your samples ordered asap and fire up the briar.