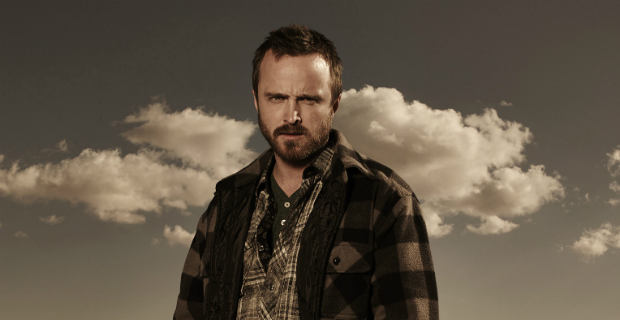 With Retribution we have Breaking Bads Aaron Paul staring in this supringly low buget movie considering at the moment he is on top of the world with his success in Breaking Bad, but that doesn't mean this isn't a great movie, far from it.
Paul plays an alcoholic grieving husband trying to bring up two sons when he can hardly look after himself. I think to say much more about the plot other than that would in a way spoil your natural enjoyment of the film and the supurb acting displayed with that age old tale that your actions always have concquencies sometimes for you and others.
I will say this is a really watchable engrossing film with Paul really stepping out of his comfort zone and it's a real shame this wasn't his immediate follow up to finishing Breaking Bad instead of the dross that was 'Need For Speed'.
Paul's career has taken off, appearing in award-winning films and holding his own alongside star-studded casts including Christian Bale, Pierce Brosnan, Dominic Cooper, Sigourney Weaver, Sir Ben Kingsley, Toni Collette and of course Cranston. From 12th January, 2015, Paul will star alongside Juliette Lewis in the white-knuckle thriller Retribution, which comes to DVD courtesy of Signature Entertainment. Here is a look at Aaron Paul's exceptional 2014…
Retribution (2015)
Originally released as Hellion in cinemas, Retribution tells the story of an emotionally unavailable father and rebellious teenage son (Josh Wiggins), set against the high-risk world of motocross. Obsessed with heavy metal music and constantly venting his teenage anger, 13-year-old Jacob (Wiggins) finds release in the exhilarating world of motocross but his increasingly reckless behaviour threatens to affect those that matter to him most. Paul plays Hollis, Jacobs's hard-drinking father, who struggles to get him back on track before he does something he will regret forever. Paul delivers a typically heart-wrenching performance alongside Juliette Lewis in this dark, exhilarating thriller.
Exodus: Gods and Kings (2014)
In cinemas now is Ridley Scott's latest epic blockbuster Exodus: Gods and Kings, which tells the story of Moses, who is charged by the Hebrew god to lead his people to freedom from their 400 years of slavery under the Egyptians. Whilst Christian Bale leads in this hyperbolic biblical story, he is supported magnificently by Paul as the slave Joshua, Joel Edgerton as Egyptian pharaoh Ramses, Sigourney Weaver as Tuya and Sir Ben Kingsley as Nun. Paul delivers a convincing performance and holds his own amongst this star-studded cast.
Long Way Down (2014)
Long Way Down is the heart-warming story of four mismatched people from very different walks of life who meet on a rooftop on New Years Eve in their attempts to commit suicide. After persuading each other their lives are not worth throwing away, they sign a pact to make it to Valentines Day without killing themselves. The four form a surrogate family and help one another battle against the difficulties of their lives. Paul plays the washed out musician JJ, alongside an unlikely ensemble of Pierce Brosnan, Toni Collette, Imogen Poots and Sam Neill.
Need for Speed (2014)
Paul shone in one of his first leading performances in last year's Need for Speed, which was inspired by the popular street-racing video game. Paul originally auditioned for the role of Dino Brewster (played by Dominic Cooper), although director Scott Waugh and DreamWorks head Steven Spielberg decided against that and cast him as the lead.
Choking Man (2006)
Prior to Breaking Bad, one of Paul's first breakthroughs came in the Choking Man, the independent drama by famed music video director Steve Barron (A-ha – "Take on Me", Bryan Adams "Summer of '69", The Human League "Don't You Want Me"). The film portrays the social anxiety of a morbidly shy Ecuadorian dishwasher Jorge (Octavio Gomez Berrios) working in a Queens diner in an intense and strange blend of drama and magical realism. Paul plays Jerry, the main antagonist to Jorge, bullying him at work and thwarting his romantic interests. Choking Man encapsulates the contemporary immigrant experience in America, whilst providing a platform from which Paul was able to launch his career.
BoJack Horseman (2014-2015)
Paul continued his successful 2014 into the New Year with the second season of BoJack Horseman, the animated comedy exclusive to Netflix. Bojack Horseman (Will Arnett), the washed up star of 90s situation-comedy 'Horsin' Around' lazes around Hollywood complaining about everything, wearing colourful sweaters and a smart-arse attitude. Paul plays BoJack's freeloading roommate Todd Chavez, who combines with BoJack's financial resources to devise outlandish schemes and plans that often result in the pair starting questionable business ventures, such as a Halloween store that exclusively opens in January. The series also stars Amy Sedaris as BoJack's agent and on-off girlfriend, and Alison Brie as BoJack's third-wave feminist, hipster ghostwriter.
RETRIBUTION is released on DVD on January 12th courtesy of Signature Entertainment