Sylvester Stallone has made his name in cinema as the ultimate action hero, taking the lead in blockbusters including The Expendables, Rocky and Rambo. This year, he heads up one of the greatest casts ever assembled as COLLECTION bursts onto DVD on 9th February 2015 and digital platforms from 2nd February 2015 courtesy of Signature Entertainment. To celebrate the release, we take a look back at some of his greatest roles over the decades…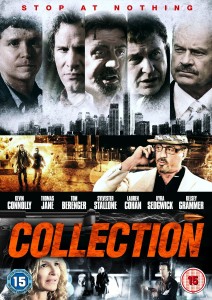 Collection (2015)
Stallone is joined by a hugely diverse and exciting cast in this high octane story of a diverse group of people all making big changes on the advice of a reclusive and mysterious writer, Teddy Rayman (Tom Berenger). The dark and enigmatic Teddy reaches out to various people and saves them from their often violent and troubled lives in this fast-paced thriller, which also features Kevin Connolly, Thomas Jane, Kelsey Grammer, Terry Crews and Danny Trejo.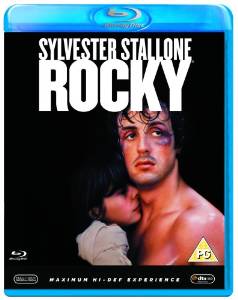 Rocky (1976)
Considered by many one of the greatest films of all time, Stallone penned this drama and stars in the titular role as Rocky Balboa, a small-time boxer who stumbles into a once-in-a-lifetime chance to fight heavy-weight champion, Apollo Creed (Carl Weathers) – Creed's managers assume the match will be an easy win (and great publicity) for Creed, but Rocky has other ideas, gearing up for a match that could potentially be his only shot at the big time…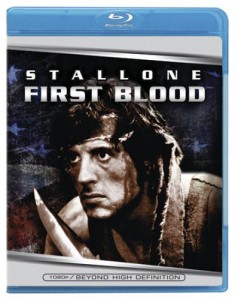 First Blood (1982)
The first in a series of films based on the novel by David Morell, First Blood sees Stallone take his first outing as former United States Special Forces soldier Rambo. A recipient of the Congressional Medal of Honour, he is still traumatised by his time in Vietnam. While visiting a friend in Washington, he is insulted by Sheriff William Teasel (Brian Dennehy), goading him until he is arrested and suffers harassment from the sheriffs- triggering memories of his torture in Vietnam. Escaping, his mind regresses back to his days in the war, and he begins a rampage through the forest to escape from the sheriffs determined to kill him…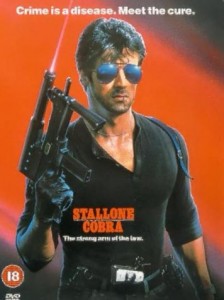 Cobra (1986)
This fast-paced, brutal and action-packed drama sees Stallone play renegade cop Lt. Marian Cobretti, who is tasked with tracking down a ruthless cult of serial killers, led by the self-proclaimed 'Night Slasher' (Brian Thompson). When model Ingrid (Brigitte Nielsen) witnesses one of their murders, she immediately finds herself in grave danger- and is placed under the protection of Cobretti and his partner Sergeant Gonzalez (Reni Santoni), as they make a last ditch attempt to track down the killers and bring them to justice once and for all…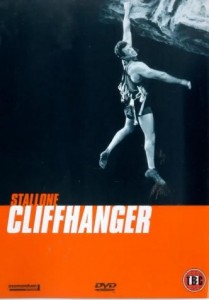 Cliffhanger (1993)
This brilliantly tense thriller uses the stunning setting of the inhospitable Rockies, and showcases the talents that originally made Stallone a superstar. He plays Gabe, a once-successful rescue climber who has since left his job after losing his friend in a traumatic accident. A year later, Gabe is asked to go back to the very same mountain range to assist with the rescue of a group of stranded mountaineers… unbeknownst to him however, the stranded group are in fact thieves searching for their heist, and willing to do anything to recover it…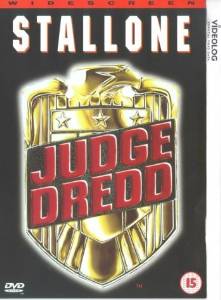 Judge Dredd (1995)
Set in a hyper-violent dystopian future, this sci-fi favourite stars Stallone as Judge Joseph Dredd, a Judge with all three judiciary powers -police, jury and executioner. When he is convicted of a murder he didn't commit, he sets out to find out who is really responsible- and discovers that corrupt Judge Rico (Armand Assante) is behind it. With help from his colleague Judge Hershey (Diane Lane) and computer hacker Fergie (Rob Schneider), Judge Dredd sets out to bring Rico to justice, and put a stop to his destructive plans…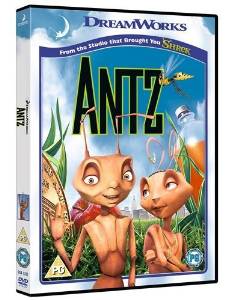 Antz (1998)
This Dreamworks animation risked being overshadowed by the ensuing feud with Disney (due to similarities between it and Pixar's A Bug's Life) – however, the film more than stands up to scrutiny, offering a sharp, wickedly funny and markedly grown up tone to the latter. With a voice cast that included Stallone along with Woody Allen, Dan Aykroyd, Sharon Stone and Anne Bancroft, Antz tells the story of Z (Allen), a deeply neurotic ant desperately trying to break free of his authoritarian society and escape to Insectopia, all while trying to win the affection of Princess Bala (Stone), who he's fallen in love with following a chance meeting.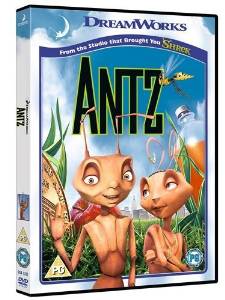 Get Carter (2000)
Stallone is joined by a stellar cast in this remake of the 1971 British crime drama, including Miranda Richardson, Alan Cumming, Michael Caine, Mickey Rourke and Rachel Leigh Cooke. Stallone stars as Jack Carter, a mob enforcer living in Las Vegas, who pays a visit to his hometown of Seattle for his brother's funeral. During this visit, he discovers that the 'accidental' death of his brother was in fact a brutal murder- and sets out to avenge his brother and kill all those responsible…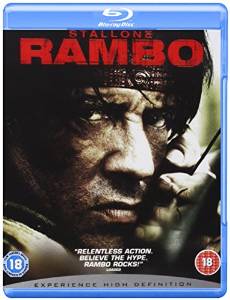 Rambo (2008)
Taking place several years after the first Rambo instalment, First Blood, this action thriller sees John Rambo (Stallone) enjoying the quiet life in a rural Thai village near the Burmese border, capturing snakes for local entertainers, and transporting passengers in his boat. After assisting a group of Christian aid workers into Burma, their humanitarian mission takes a drastic turn when the village is attacked and the missionaries are kidnapped. Once again, Rambo is asked to assist in transporting passengers – but this time it's a group of mercenaries sent on a rescue mission… one which he chooses to join.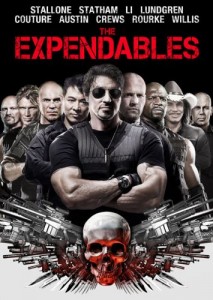 The Expendables (2010)
This hit action franchise finally brought together some (almost all, really) of the biggest names in the genre- led by Stallone, the film's leading gang also included action veterans Dolph Lundgren, Jet Li, Jason Statham, Terry Crews and Randy Couture. As if that wasn't awesome enough, the bad guy was played by none other than B-movie action regular Eric Roberts and there were notable cameos by action staples such as Mickey Rourke, Arnold Schwarzenegger and Bruce Willis. Unsurprisingly, the team proved so popular with audiences that it spawned two sequels, adding action stars like Chuck Norris, Jean-Claude Van Damme and Wesley Snipes to the roster.
COLLECTION bursts onto DVD on 9th February 2015 and digital platforms from 2nd February 2015 courtesy of Signature Entertainment.