Irish actor Liam Neeson made his feature debut in 1978 in the big screen adaptation of Paul Bunyon's Pilgrim's Progress. It was the beginning of a varied and celebrated career which has seen the actor appear in action films such as The Delta Force (1986), The Grey (2012) and The A-Team (2010), biopics such as Michael Collins (1996), Kinsey (2004) and Schindler's List (1993) (for which he was Oscar-nominated), as well as lending his distinctive voice to projects such as Ponyo (2009), The Lego Movie (2014), and The Chronicles Of Narnia (2005). Neeson has also had key roles in huge franchises such as Batman Begins (2005), Star Wars (1999) and Taken (2008). In Taken 3, Neeson returns as Bryan Mills, Special Forces agent and family man, who faces new threats to his loved ones.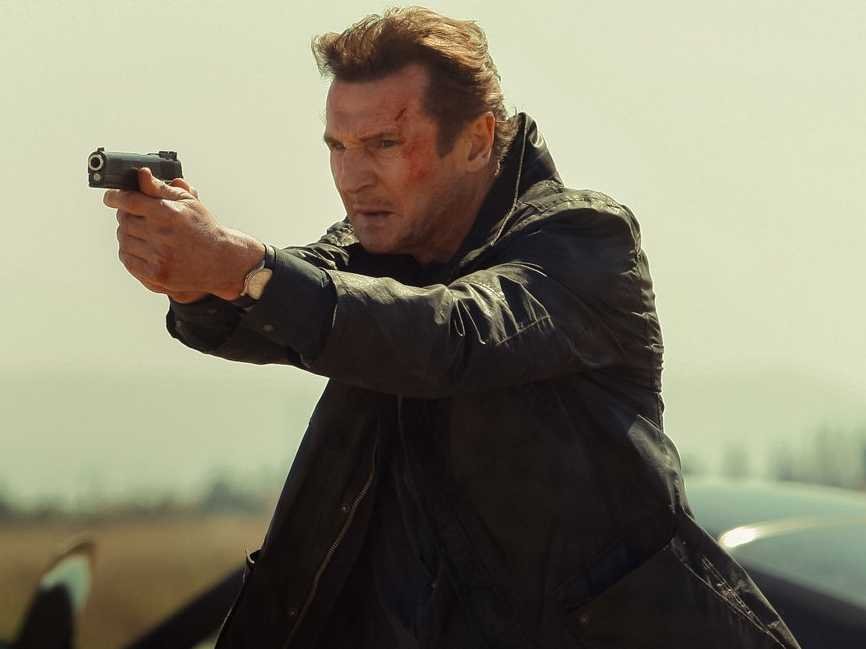 Here we bring you a short Q&A Liam did ahead of the DVD and Blu-Ray release:
How did you feel when you first read the script?
I wasn't sure after the second Taken how the writers Robert Mark Kamen and Luc Besson could've developed it any more, you know? But they came up with a really, really good storyline – a very believable storyline – and they were able to introduce a couple more characters. There was a nice twist to it, instead of Bryan Mills hunting, he's become the hunted.
It's a really nice, new, fresh take on it.
Sure, I think so too.
Why do you think people respond so well to Bryan?
I think people respond to him because at heart he's a normal guy. He's a normal father trying to make ends meet, trying to do what's right for his family, and I think we all can empathize with that. And yet he's got a button, and when that button is pressed because of danger to his family, he goes into a different category of human being. And audiences seem to like that. It gives them a cathartic release. For this guy to be able to do stuff that they can't do, or wouldn't do, you know? But Bryan Mills seems to be able to get away with it, and that's always fun to see in the cinema I think.
What was the toughest element of the shoot for you?
It's always time. We're given a certain number of weeks to shoot the movie, and on Taken 3 there's a lot of big action sequences and they take time. So a lot of scenes with guns and physical combat that we were hoping to get three weeks to shoot, we actually got nine days. That's always tough when you're up against time. But Olivier Megaton, our Director, is superb – he pulls this stuff off. He makes it look easy, but he does an amazing amount of homework – he's very, very prepared.
How has your working relationship developed with him following on from Taken 2?
I trust him completely. I really trust his artistic side, his artistic taste. We rarely argue, we rarely are at opposites, we usually always see eye to eye and he spends as much time on the action sequences as he does on the drama sequences which I really like and respect him for.
And what was the most fun element of the shoot for you?
It's always fun to do the fight sequences and then to complete them, because some of them are quite complicated – with guns and so on – and there's always things that can go wrong, but luckily we were fine and there were no serious accidents at all. It's fun to shoot those things because we rehearse them very strenuously. It's fun to shoot them, and fun to know they're finished, that they're in the can so to speak.
Taken 3 is out on Digital HD on June 1st and on Blu-ray and DVD on June 15th from Twentieth Century Fox Home Entertainment