Last week we were invited to a day showcasing the Unilever family of products, now while that may not sound super exciting I assure you if you like your food like I do it was amazing!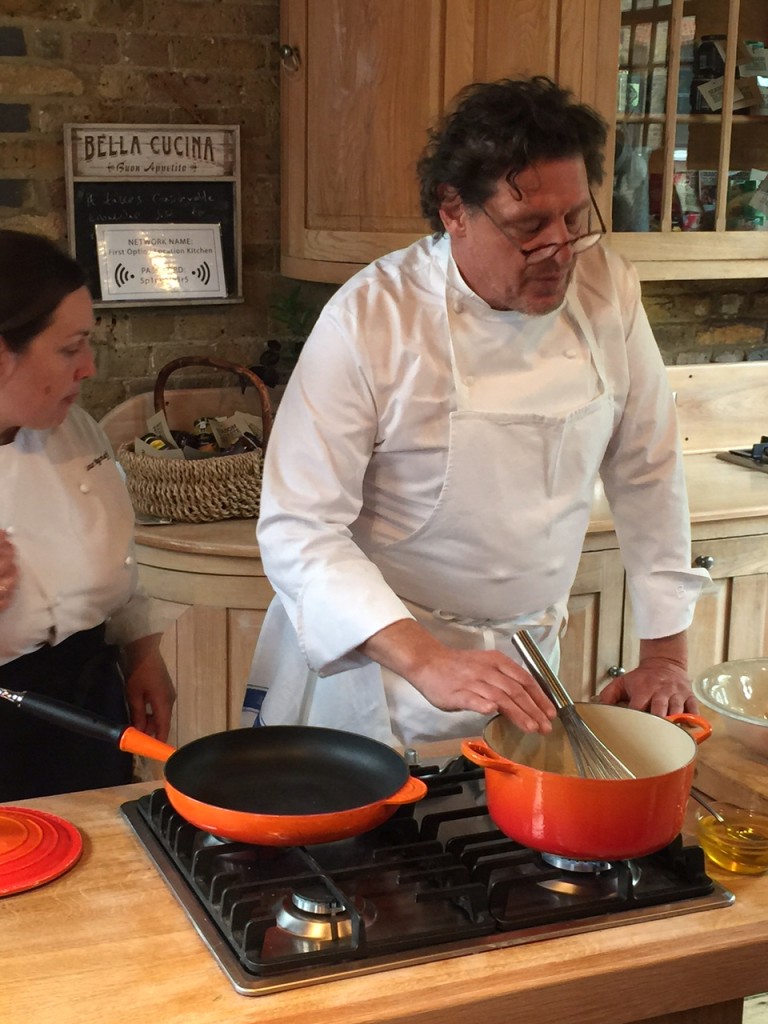 Unilever have partnered with different restaurants and chefs to come up with recipes to showcase their products in the chefs own unique style, we had a blast trying all the food and discovering the immense range of for example Teas PG Tips do, we counted seven different fruit or herbal teas on offer! A particular favourite of mine currently is the Aromatic Spices and Mint Tea, which I really find relaxing after a hard day.
The best part of the day though was trying the food, there were several cooking demonstrations on offer during the day but I thought I would share the recipes from two of our favorites
Campervan Cuisine – recipe from Lucy Bradley of Anglesey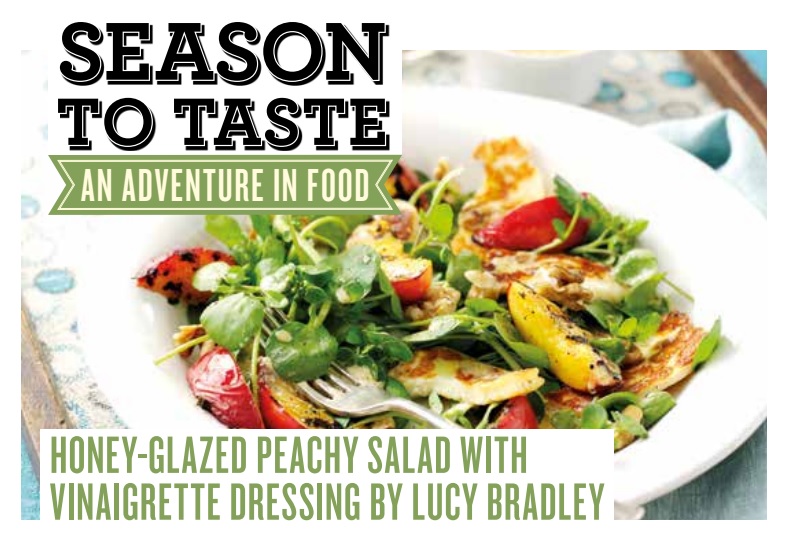 Honey-glazed peachy salad with vinaigrette
Serves : 4
Prep Time : 10 Mins
Cooking Time: 10 Mins
Ingredients :
1 tbsp Maille Honey Dijon Mustard
2 tbsp balsamic vinegar
Juice of ½ Lemon
3 tbsp extra virgin olive oil
Salt and freshly ground pepper
3 ripe peaches or nectarines, pitted and sliced
2 tsp clear honey
1x 75g bag of watercress
2 tsp olive oil
250g pack of halloumi cheese, thinly sliced
100g walnut halves
Method:
1. To make the vinaigrette dressing, mix together the Maille Honey Dijon mustard, vinegar, lemon juice and olive oil in a jug. Season with a little salt and pepper.
2. Put the peach or nectarine slices into a bowl and add 2 teaspoons of honey. Mix together.
3. Pre- heat a chargrill pan or barbecue. Griddle the peaches or nectarines or cook on the barbecue for 2-3 minutes.
4. Share the watercress between 4 serving plates or bowls. Arrange the peaches or nectarines on top.
5. Brush the halloumi with olive oil, then char-grill or barbecue for about 1 minute per side. Alternatively heat the oilive oil in a large frying pan and fry halloumi until golden on each side.
6. Add the halloumi to the salads, sprinkle with the walnuts and drizzle with the vinaigrette dressing and serve.
Lucy Says : "You might not think BBQ peaches work well in a summer salad, but these are my favourite. They are sweet,rich and delious and I gurantee the children will love them. Alongside salty BBQ haloumi, this is a gorgeous and simple combination"
TIP: This salad works really well served with the PG Tips Juicy Red Berries Tea.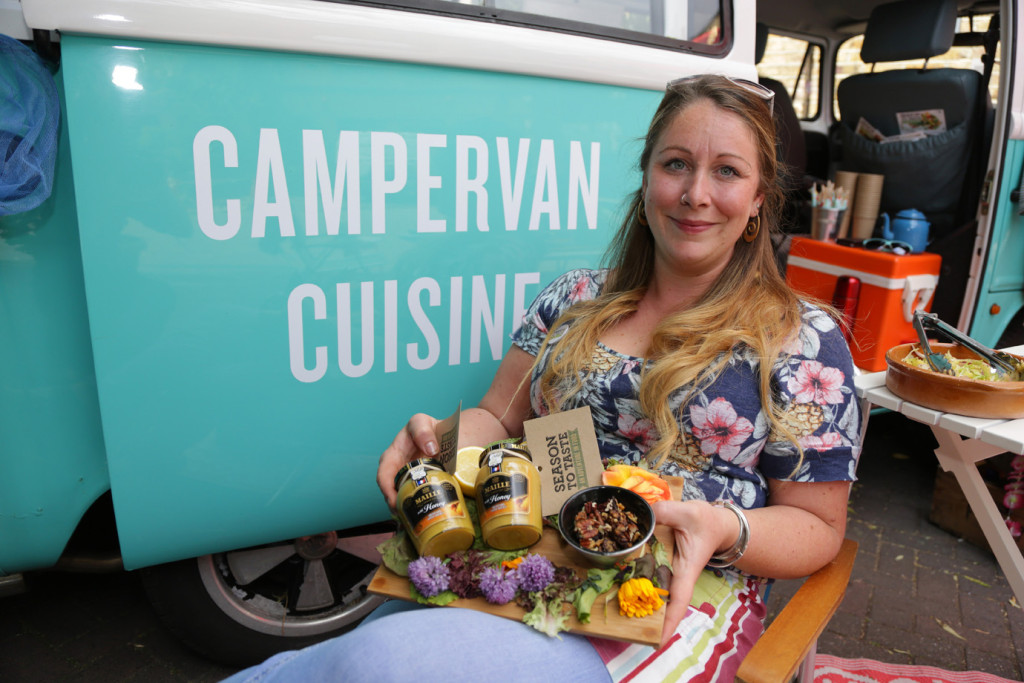 Marco Pierre White -Autumnal Chicken Casserole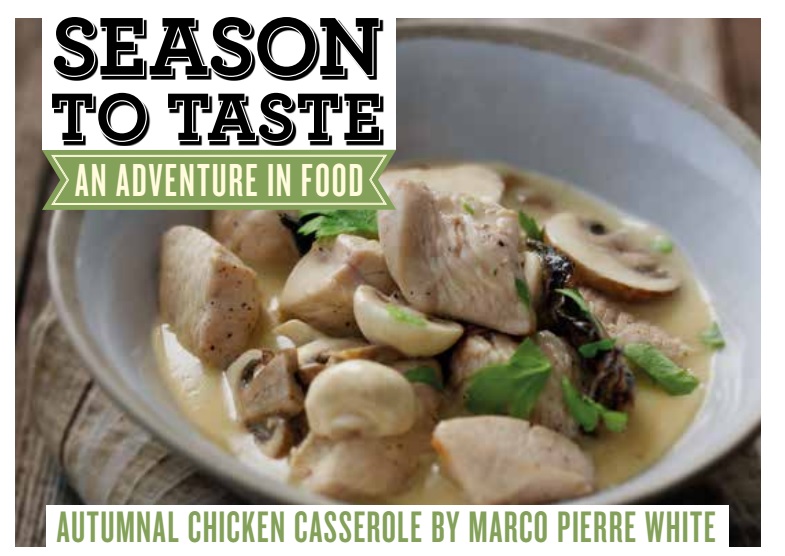 I stood a few feet away from Marco watching him cook this which was an amazing experience but also conveyed to me how simple and quick the dish was to prepare
Serves : 4
PreparationTime : 5 Mins
Cooking Time: 25 Minutes
Ingredients:
60g chicken breast (diced)
2 tbsp Olive Oil
½ tsp mace
Pinch of nutmeg
50ml madeira wine (optional)
30g clarified butter
25g flour
550ml water
1 Knorr Chicken Stock Pot
200g wild mushrooms
50ml double cream
10g micro parsley
Method:
1. Marinade the chicken in 1 tablespoon of olive oil.
2. Heat a large pan, add the chicken, fry for 5 minutes to colour add the Madeira wine and reduce. Take the chicken out and reserve.
3. Add the butter and flour to the pan to make a roux, stirring the ingredients together and cooking for a further 2 minutes.
4. Gradually add the cold water whisking to make a smooth sauce. Once all the water is added, add the Knorr stock pot and add chicken back into the sauce, and simmer for 5-10mintues until the chicken ia cooker and tender.
5. Meanwhile drizzle the mushrooms with the rest of the oil, season and grill until cooked.
6. Finish the chicken with cream, check the seasoning, add mushrooms and top with micro parsley.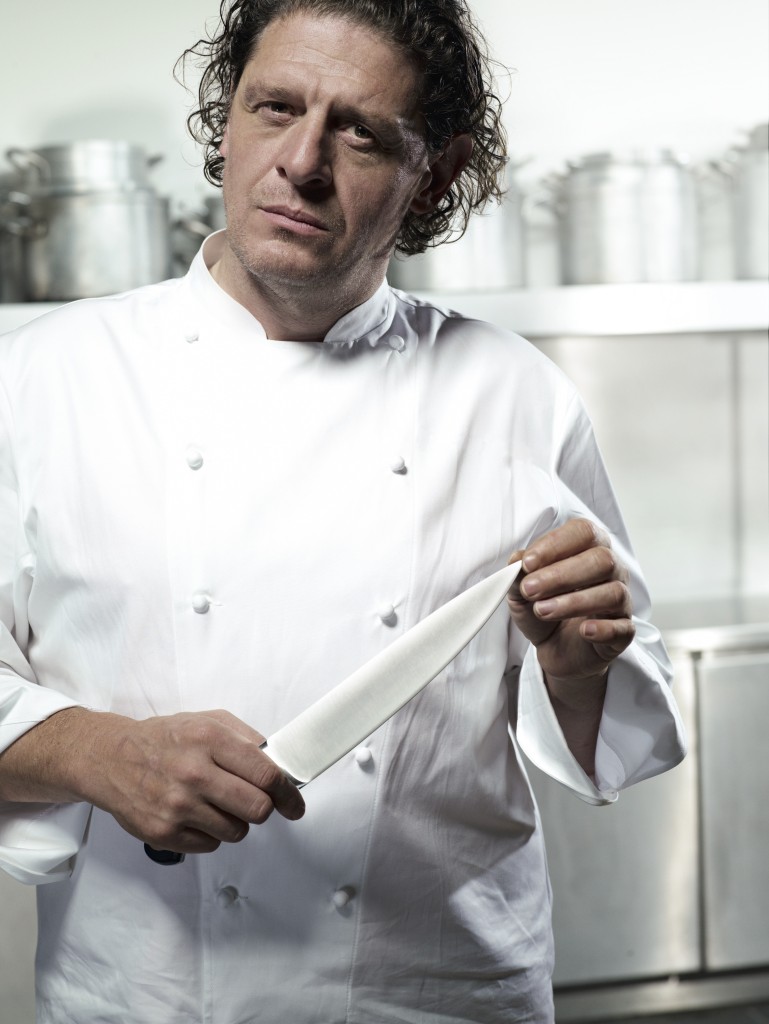 One thing I found out also worth mentioning is if you go to www.knorr.co.uk there are a tonne of free easy to follow recipes from Marco using the Knorr range, also if you go on you tube there are many Knorr videos featuring Marco cooking those dishes.