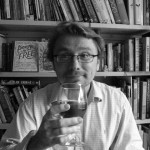 Today we have the pleasure of  featuring a guest post by Andy Hamilton, author of 'Brewing Britain' and winner of the Gourmand International Cookbook Award and Beer Reviews 'Golden Pint'
Where to start when brewing your own beer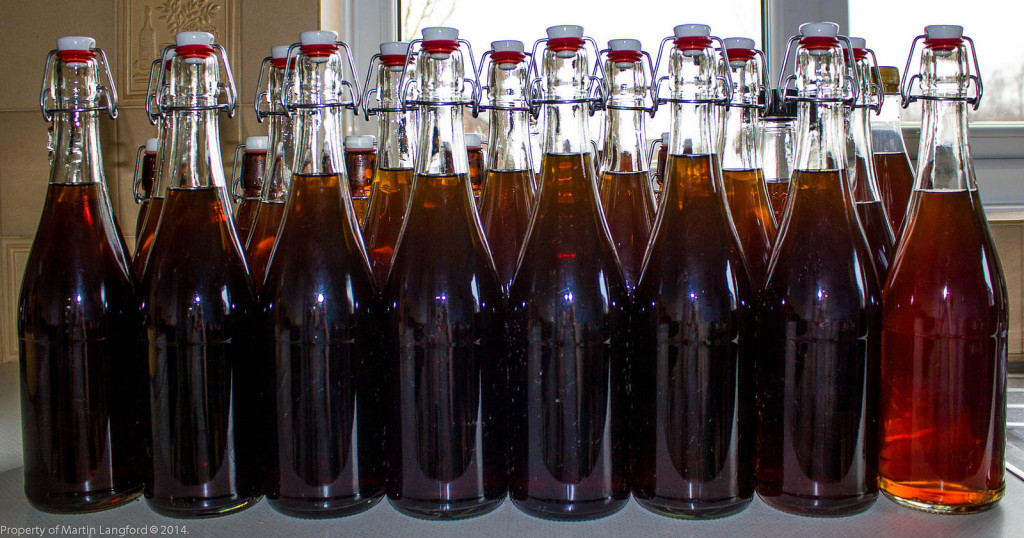 For beginners, brewing your own beer can seem akin to building your own house or designing a space craft. In truth, though, making beer can be ridiculously easy and you can't beat the feeling of sitting back after (or during) work with a pint of your own hand-crafted beer.
The easiest way to make beer for the first time is to use a kit, but with so many on the market choosing the right one can be a minefield. I'd suggest approaching it in the same way most of us approach anything these days, by reading some online reviews before you buy. Web forums such as jimsbeerkit.co.uk and thehomebrewforum.co.uk are good places to start. My personal favourites include most of the range by Festival, Coopers Stout and Heart of England Black Country Mild. Alternatively, and particularly if you're a bit of a hop head, you might want to check out the range of kits from BrewDog. Even gluten free beer lovers are catered for with Gone with the Wheat kits, although I can't say I've tried enough of these to give an opinion on their quality.
You will also need a bit of kit from your local homebrew shop. These tend to be better than online stores as the equipment often comes with heaps of advice… even if you didn't ask for it.
You may already have some of the equipment in your well-stocked kitchen but just in case, here is a check list.
Can-opener
Saucepan or kettle
Fermentation vessel (aka brew bucket or FV)
Hydrometer (optional but useful)
Measuring jug
Sanitizer
Thermometer
Bottles or keg
Crown caps and capper (if using bottle)
Large spoon
Airlock
Measuring spoons
A bottling bucket is also advisable
Now you are ready to get a brew on. Just follow these steps and you'll be supping your own beer in a few weeks! Most kits will come with one or two cans of malt extract and below is a step by step guide to making these kits.
1. Pour boiling water into a cup, allow it to cool to below 35°C (95°F), then sprinkle in the yeast.
2. Remove the label from the can(s) and submerge them in warm (not boiling) water for 10 minutes. This softens the sticky extract, making it easier to pour.
3. Sanitize your fermentation vessel.
4. Boil 3.5 litres (6 pints) of water and open the can(s).
5. Pour the extract straight into the fermentation vessel.
6. Pour the boiling water over the extract.
7. If a recipe calls for sugar it is an excellent idea to use an equal amount spray malt/ dried malt extract instead as this will add body to your beer.
8. Top up to 19 litres (33½ pints). Adding less water will make for a fuller-bodied beer – it's up to you if you wish to experiment here.
9. Take a hydrometer reading (ensuring that your hydrometer has been sterilized) and make a note of it. (If you don't have a hydrometer don't worry too much, but they are pretty cheap.) Then wait until your beer has cooled down to 19°C–22°C (66.2–72°F) and pitch (add) the yeast.
10. Cover with the lid, add a nip of vodka to the airlock and leave to ferment in a room that keeps a steady temperature of around 19–22°C (66.2–72°F) for an Ale which is around room temp and 7–13°C (45–55°F) for Lager for a week to ten days which is the temp of a larder or cold store.
11. After a week keep checking your hydrometer. For a normal Ale, if it reads around 1.010 (+/- .004) for three days then your beer should be done. It could still be worth moving it to a slightly warmer place for a day, especially during our many colder months, just to see if any extra fermentation occurs. A general rule is that consecutive readings indicate that the beer is has fermented and is now ready for bottling,.
12. For a standard 23-litre (40-pint) kit, boil 500ml (17 fl. oz) of water and stir in 100g (3½oz) of sugar until it has fully dissolved. The amount of priming sugar needed differs according to the type of beer and the temperature, but to save getting too technical at this point 100g (3½oz) should keep you explosion-free and give you just the right amount.
13. Let the sugar and water solution cool down to 21°C (70°F), then pour it into your fermentation vessel.
14. Siphon the beer from your fermentation vessel into bottles (or better still, into a bottling bucket first and then into bottles). Ensure that you don't disturb the sediment (trub) at the bottom of the vessel.
15. Seal the bottles.
16. Leave for at least two weeks – or even longer if you can manage it. Beers with a high ABV will need up to six weeks.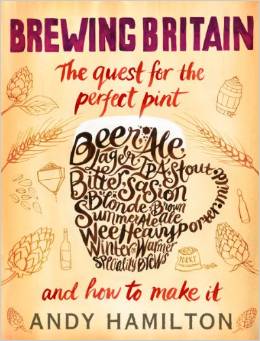 Andy Hamilton's book 'Brewing Britian – A Quest for the perfect pint and how to make it' is published on the 18th June and to celebrate the release we have three copies to give away, to win a copy either email us at
enterthecomp@gmail.com  or tweet us at @GentlemensGoods  letting us know your favourite British beer.
Three of our favourite answers will be drawn on June 30th and notified of their win, good luck!
or buy direct from Amazon here
For more info on Andy and his beer based insights including some excellent videos head over to his website :