The last time I had a hot dog was in Philadelphia last year. It was dollar dog day at the Phillies baseball game and me my friend Bob, and his girlfriend went a bit mad and over dogged. Suffice to say I've not had one since but when CanDogs opened up around the corner from my office in London's Old Street the draw of meat was too strong I had to go and check it out.
Located right next to Canvas Bar a short walk from Old Street roundabout CanDogs is a refreshing alternative from the numerous kebabs shops surrounding the area.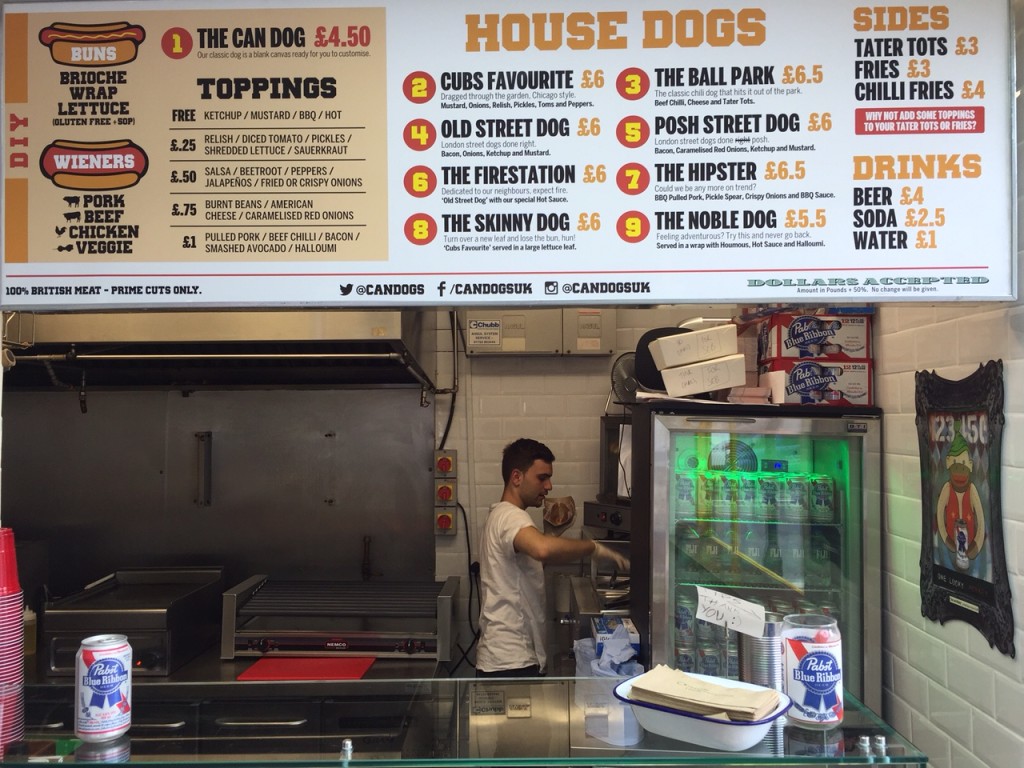 Inside you first must pick your bun of choice be it a regular hot dog bun, brioche,wrap or a healthy lettuce leaf! Next interestingly, you can choice the hotdog protein type itself ( pork, beef, chicken or veggie) then you go onto toppings. Of course there are also suggested creations on the menu I went for the Old Street Dog which featured bacon, onions ketchup and mustard (after all everything is better with bacon).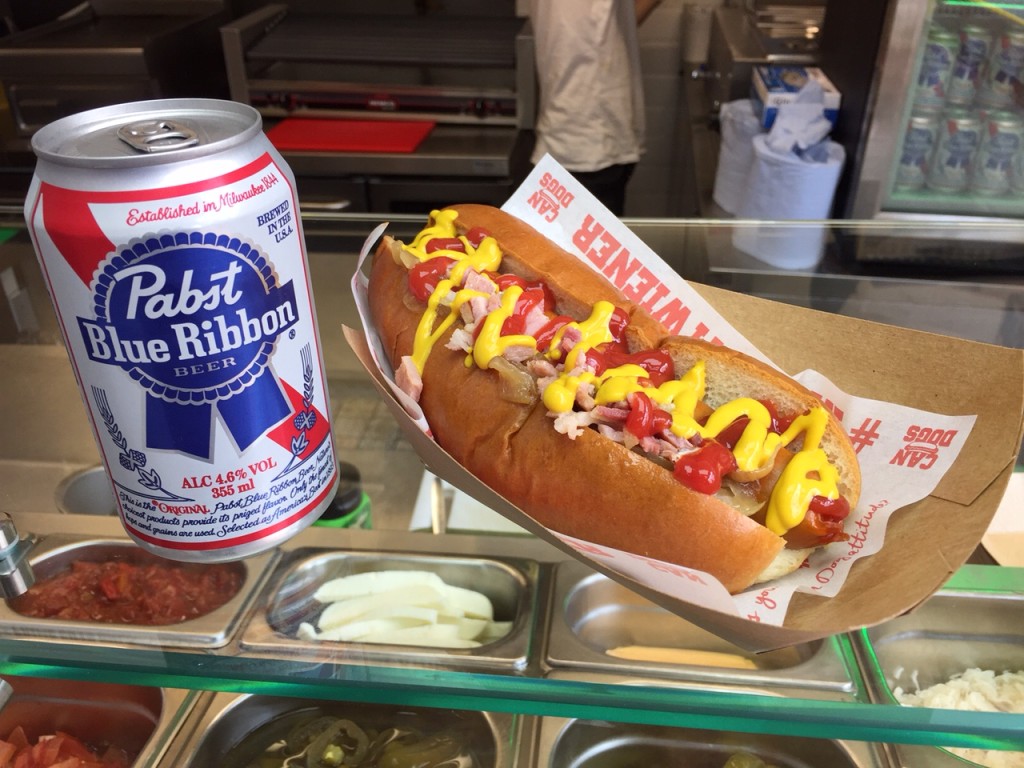 The Hotdog was bang on, meaty, with a good bun that didn't fall apart and very tasty. Actually better than the hotdogs I've had in US which is saying something. I also opted to try the tater tots, which I'd never had before. They are basically deep fried potato balls of goodness and I thoroughly recommend you try them. Next time though I'm trying the chili fries!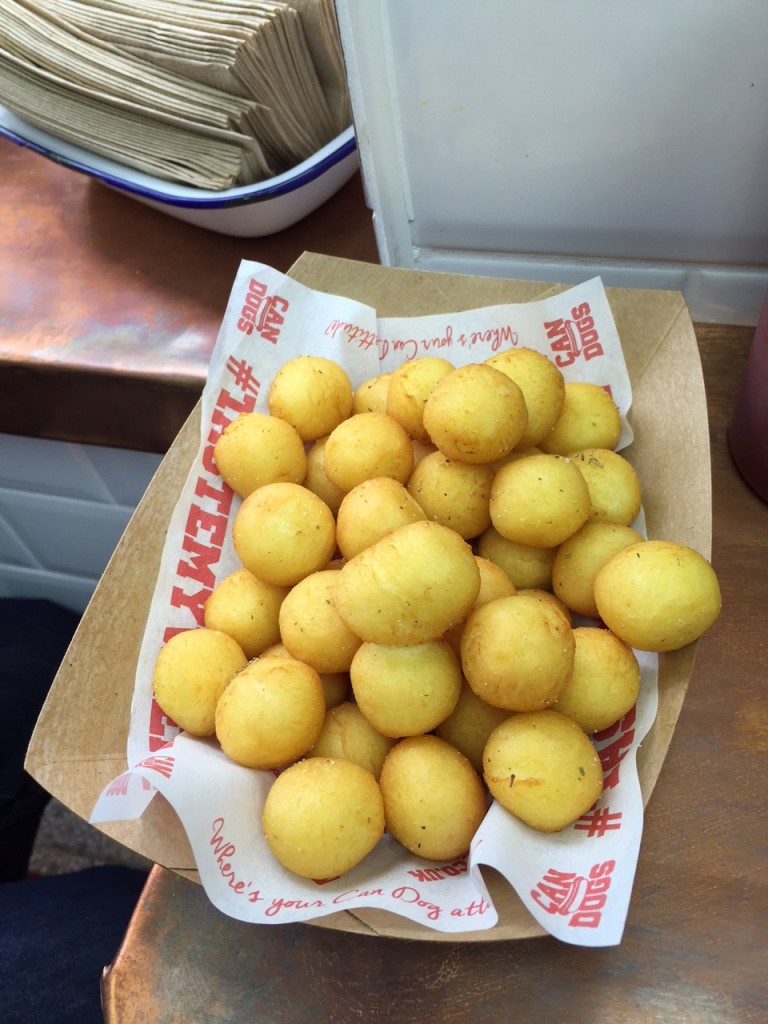 All this I washed down with a can of American beer for a truly all-encompassing American lunch.
Would I go back yes, ok its not a super cheap lunch but totally comparable with the sort of prices you will be paying in the area and if you like hotdogs and Americana you will love CanDogs
CanDogs can be found at 235b Old Street which is a few minutes' walk from the station itself
For info check CanDogs out at www.candogs.co.uk or on twitter @CANDOGS