Funzing, is a new website which they pitch as The AirBNB of experiences, its an interesting idea, An events website in the style of a sharing economy, where a community of people can share their passions and hobbies (helping them to generate income from what they love) whilst giving Londoners a range of fun and unique events to fill their time here I have complied a few of the events that interested me to give you an idea of whats on offer, the only problem is which do I sign up for?
Debauched London, Bankside, Brothels and Beer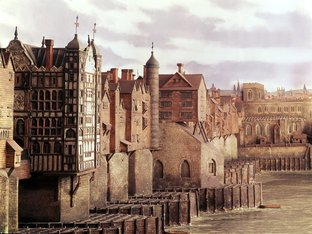 What: Just over the river from the City of London, is the infamous Southbank (aka Bankside), which has long been associated with distractions and debauchery! There has always been a history of entertainment south of the Thames, and in days gone by, cockfighting, bear baiting, drinking and gambling could be enjoyed, as well as the most debauched entertainment of the day…Theatre. Every day, thousands of visitors and Londoners alike enjoy all of the excitement that the Southbank has to offer, including Tate Modern, The Golden Hinde, The Clink Prison Museum and Shakespeare's Globe. The entertainment may be different today than in times gone by, but it's still a place to enjoy a wonderful afternoon. Join this tour to experience all the entertainment the Southbank has to offer!
Learn How to Make the Perfect Pork Sausage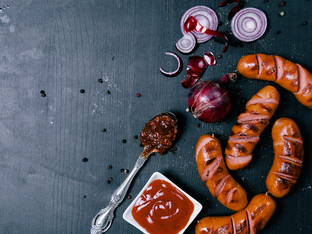 What: Come along to Hampstead Butchery & Providore for a fun filled evening learning how to make the perfect pork sausage from Senior Butcher, Freddy. Freddy will pass on his professional
hints and tips in this most traditional of Butchery skills using only the finest free-range pork. The workshop will include preparation of the pork and your sausage mix, stuffing your sausages and learning the skill of linking. You'll be able to choose your own sausage recipe from the delicious ingredients provided daily at Hampstead Butchery. You'll also be provided with all necessary over garments. At the end of the workshop, you'll take home around 6 kg of your very own handmade sausages, sure to impress your friends or family!
Secret Pub Crawl of Shoreditch Bars & Beer Pong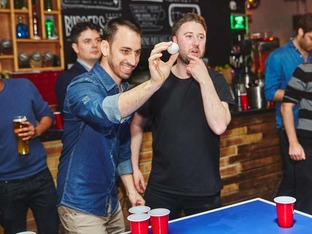 What: Secret Pub Crawls Shoreditch is an alternative pub crawl for locals, students or visitors who want to go beyond the standard tourist trails and discover the very best nightlife in super cool East London (Shoreditch). Jordan will take you on a Secret Route of the best bars in the area. You'll receive free shots in each place, exclusive discounts and free entry to all locations. Plus there is even a chance to play beer pong! The focus of the tour is socialising, not just drinking. You'll be part of a friendly, likeminded crowd who all want to unwind, meet new people and enjoy a fantastic night out.
Follow in the Footsteps of Jack the Ripper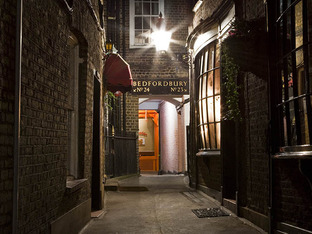 What: The autumn of 1888 will forever be known in London as the Autumn of Terror. In London's East End a serial killer stalked the streets, murdering prostitutes and mutilating their bodies. His name was Jack the Ripper! With nearly 100 suspects put forward to date, just who was this mysteries predator? What do we actually know about Jack the Ripper? This tour will explore exactly that. Your guide will sift through the evidence and eyewitness accounts; using the criminal, psychological and geographical profiling of the killer, to examine each suspect one by one. You'll visit the murder sites and your guide will explain each gruesome killing. You'll re-trace the killers footsteps and explore what life was like for the poor, living in the slums of London's East End.
Graffiti & Street Art Workshop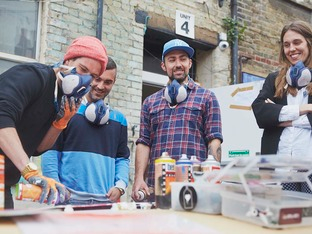 What: Step into the underground street art world and experience Danny's unique creative Urban Graffiti & Street Art Workshop. Danny, a professional London Graffiti artist, will share his secret techniques and assist you in creating an art piece of your own. The Workshop will include a basic introduction into the use of spray paints, stencils and other typical street art materials. You'll also receive a basic art lesson in colour theory and drawing.
What: Do you want a really fun way to get in shape and have fun? Love to socialise and meet new people, engage in team challenges while at the same time increasing your fitness levels? Then this Parkour outdoor class is perfect for you! All classes last 2 hours and cover the basic movements used in the discipline of Parkour. You will be safely taught and instructed how to run, jump, climb and balance on loads of obstacles in the outside environment!
To find out more about the above events or discover your own head over to http://uk.funzing.com