I'm a meat eater 100%, the idea of veggie alternatives to things like burgers, sausages and chicken have never really interested me, why would I bother?  and thats pretty much the mind set I brought with me when I was invited by Quorn to a BBQ event using you guessed it nothing but Quorn as the protein source.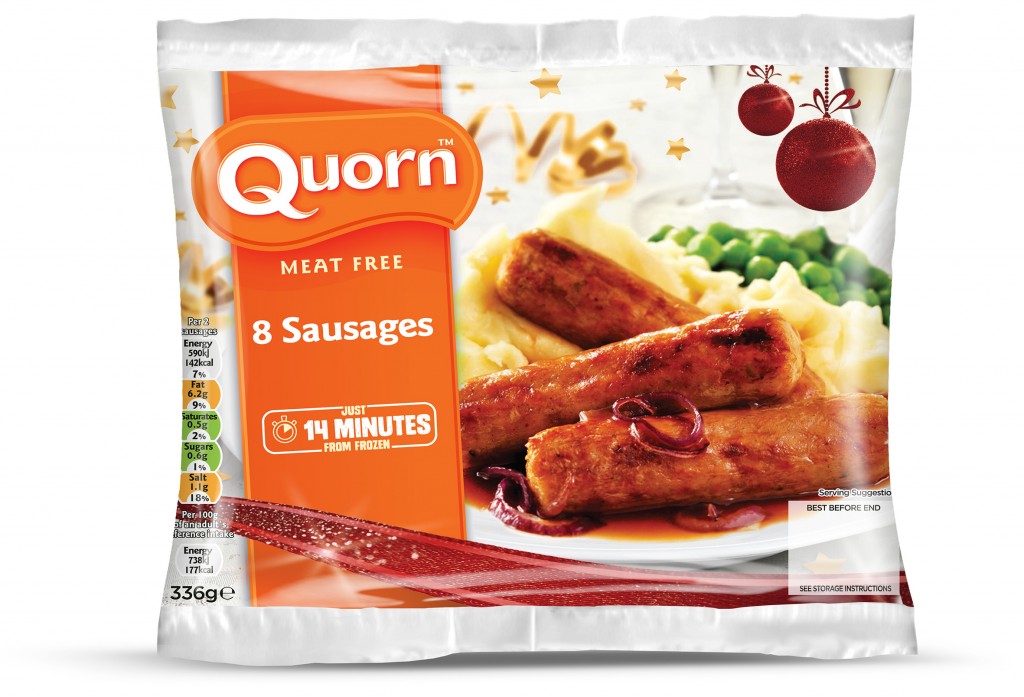 So what is in Quorn I hear you ask?  well I wondered that too, Quorn's main ingredient is Mycoprotein, a nutritious member of the fungi family that is grown by fermentation similar to the process used in the production of bread, yoghurt and beer.
Then you wonder Quorn foods healthy? or healhier than their meat conterparts? Yes!
Mycoprotein, the main ingredient used to make Quorn products, is a healthy protein source
and good source of dietary fibre and is low in fat especially saturated fat. Many Quorn products are
a source of protein, which contributes to the maintenance of normal bones. Many Quorn products are also low in saturated fat. Reducing the amount of saturated fat in the diet can help to maintain normal blood cholesterol levels as part of a healthy lifestyle and a varied and balanced diet.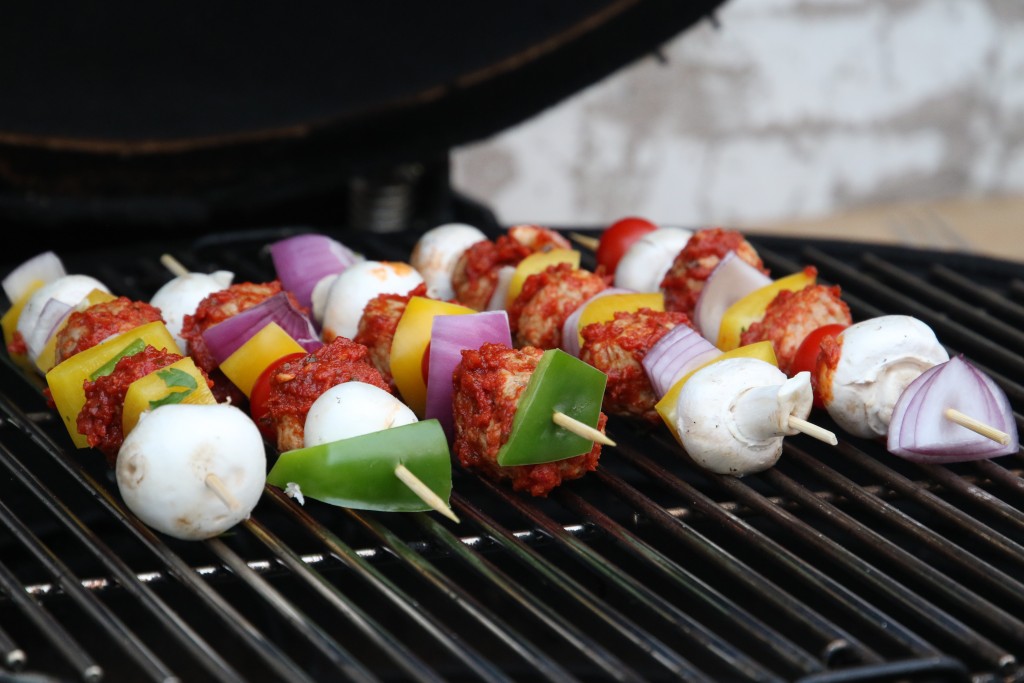 All the above is all well and good but does Quorn taste any good? well that's what we were at the BBQ to find out and we tried a wide range of products from Quorn and I can say I was mostly really impressed, certainly seasonings and dressings help, a plain Quorn burger to me is never going to blow you away but then would a plain beef burger do much for you? in my case no not really.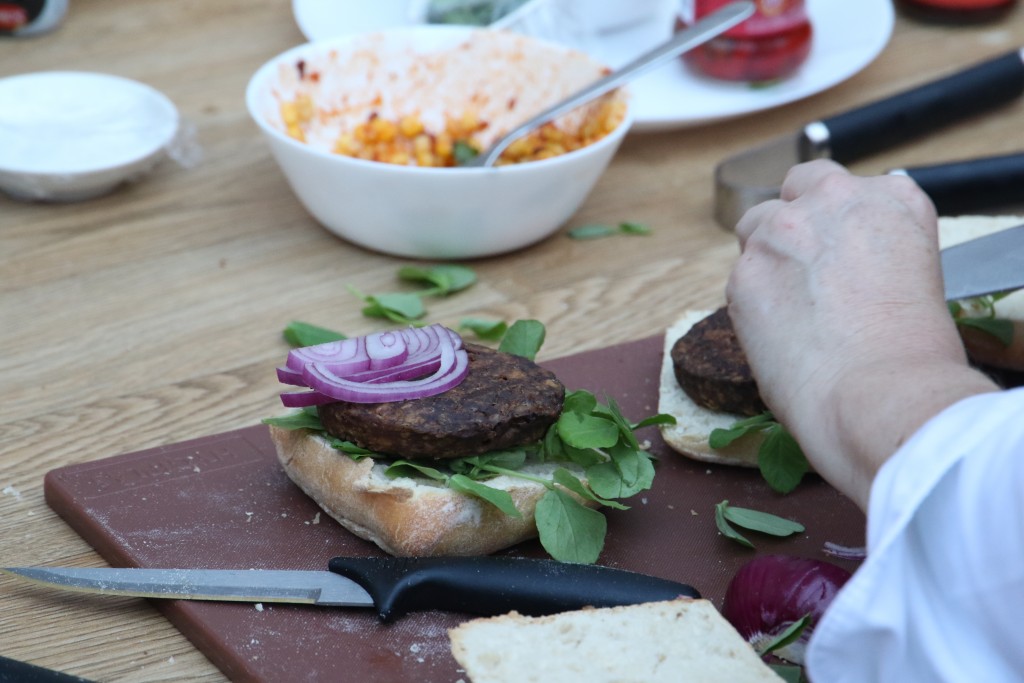 I think my favourite Quorn products from the night were the burgers and the sausages,  with both I didnt feel like I was missing out by not having meat and the recipies created by by the Quorn chefs on the night were amazing, I have shared below a few of my favourties that I hope you can enjoy too, I have already made the burgers at home twice so they are a massive hit in my household
QUORN MEAT FREE CHILLI BURGERS WITH CHIPOTLE SALSA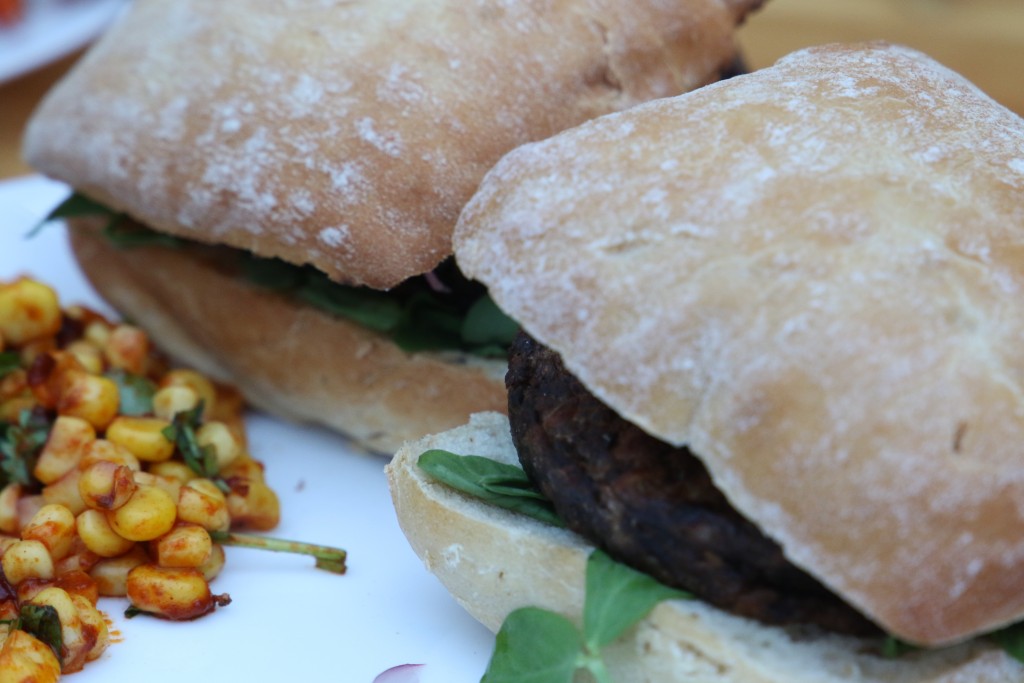 Serves 2 | 10 mins cooking time Z 426 cals per serving | 5.3g sat fat per serving
INGREDIENTS
FOR THE BURGER
2 Quorn Chef's Selection Classic Burgers
2 tsp vegetable oil
1 ciabatta roll
Handful of pea shoots
1/2 red onion, sliced
2 tbsp sliced red jalapeno peppers
Freshly ground black pepper
CORN SALSA
1 tbsp vegetable oil
200g sweetcorn
1 tsp chipotle paste, or to taste
1 tsp fresh coriander, chopped
METHOD
1. For the chipotle salsa heat the oil in a pan and
cook the sweetcorn for 2 – 3 minutes or until just
starting to brown, stir in the chipotle paste. Cool
then stir in the coriander and tip into a serving
dish.
2. Lightly brush the burgers with a tsp of the oil
and grill or BBQ for 8 – 10 minutes (as per back of
pack instructions), turning frequently.
3. Meanwhile, slice the ciabatta in half horizontal
ly; brush the cut side with remaining oil and
place under a hot grill or on the BBQ to toast.
4. Place the pea shoots on the base of the bread, t
op with the Quorn burger and add some slices
of red onion. Finish with jalapeno peppers before s
easoning with freshly ground pepper.
5. Serve with the corn chipotle salsa.
QUORN MEAT FREE SAUSAGE AND VEGETABLE STICKY SKEWERS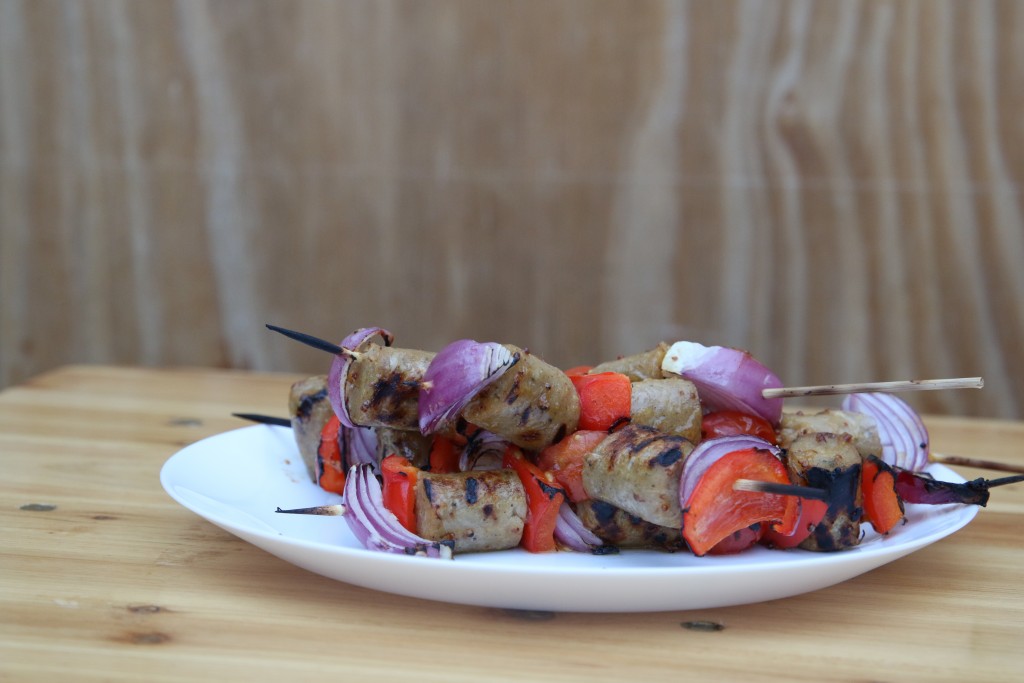 Serves 3 | 15 mins cooking time | 243 cals per serving | 1.1g sat fat per serving
INGREDIENTS
250g pack Quorn sausages – use your favourite flavour, if using frozen allow to defrost
thoroughly.
1 tbsp olive oil
1/2 tbsp lemon juice
1 rounded tsp wholegrain mustard
2 tbsp mango chutney
1 red onion, cut into wedges
1 red pepper, de-seeded and cut into chunky dice
cherry tomatoes
skewer sticks – soak wooden sticks in water for a few minutes before grilling or barbecuing to
prevent burning
METHOD
1. Mix the olive oil, lemon juice, mustard and mango chutney together in a bowl. Coat the
sausages with the glaze, cut into bite sized pieces
2. Thread the onions, onto the skewers or kebab sticks alternating with the Quorn sausage,
peppers and tomatoes.
3. Place the skewers onto a barbecue and cook turning frequently until vegetables are cooked
and sausages are piping hot throughout, brushing with any remaining glaze.
4. They are equally good roasted in the oven 200C,
Gas Mark 6 for 10-12 minutes.
Since the event Quorn has certainly become a part of my diet, for someone like me trying to loose some weight Quorn is an excellent alternative to processed meats that are high in fat but an alternative I can enjoy without feeling Im missing out on my favourite meals which is a real plus, so a big thumbs up to Quorn products from me!
for info on Quorn and for some more great recipes head over to
Quorn.co.uk