the weathers been a bit miserable this week so to cheer myself up I thought I would make myself a cocktail and imagine I'm sitting by a sunny beach somewhere (or at least try!)
I had some Jägermeister in the fridge so thought Id try this recipe I found on their website called the Root 56 and very glad I did!
Jägermeister Root 56
Pour 50ml of Jägermeister over ice in a long glass.
Fill the remainder of the glass with Old Jamaica Ginger Beer
Finish with sliced cucumber and lime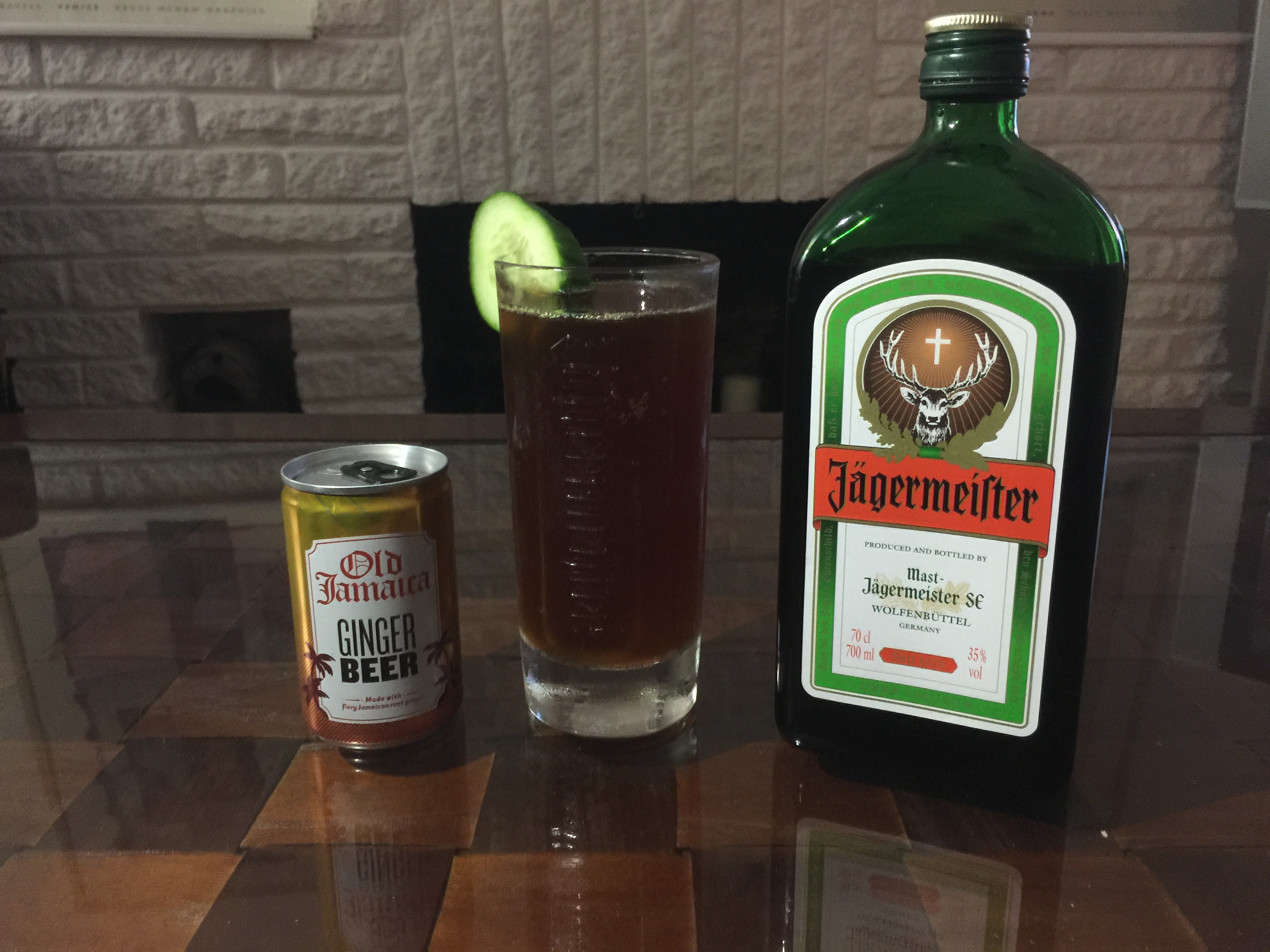 The result is a very different drink to Jägermeister straight up the cucumber, ginger beer and lime all work really well to compliment the flavour of the Jägermeister making an absolute winner of a cocktail, I didn't have any ice in so mine had a bit more space for ginger beer but if anything this was a great thing, I loved the ROOT 56 and Im sure you will too.
Bottles of Jägermeister are currently available in special Root 56 packs that combine a bottle of Jägermeister and a can of Old Jamaica ginger beer.