Not that long ago you would walk into a supermarket or pub and be rather underwhelmed by the choice of beers available.
The usual suspects from the usual big breweries would greet you and if you didn't like that, well, tough!
I'm no beer snob and if it tastes good I'm all for it, so I never discount the big players.
But having a choice is key. Which is why I was chuffed to learn about the organisation, There's A Beer For That.
Backed by Britain's Beer Alliance, they exist to highlight over the over 5,000 high quality beers that are available in the UK. Ale, amber, bitter, blonde, lager, porter, pilsner, strong… Our brewers and pubs do us proud.
One of the nifty things There's A Beer For That do is #BeerMatch, a unique Twitter service developed to give you instant beer recommendations, for hundreds of the nation's favourite foods. All you need do is tweet the name of your dish to @BeerForThat with the hashtag #BeerMatch for an instant reply.
Of course, I tried to think of something to test this service and came up with a KFC burger thinking there's no way… And as you can see, there was!
Anyway 'There's a Beer For That' obviously know their stuff and so I was delighted when they invited me to new beer-based restaurant, Wahleeah in Fulham.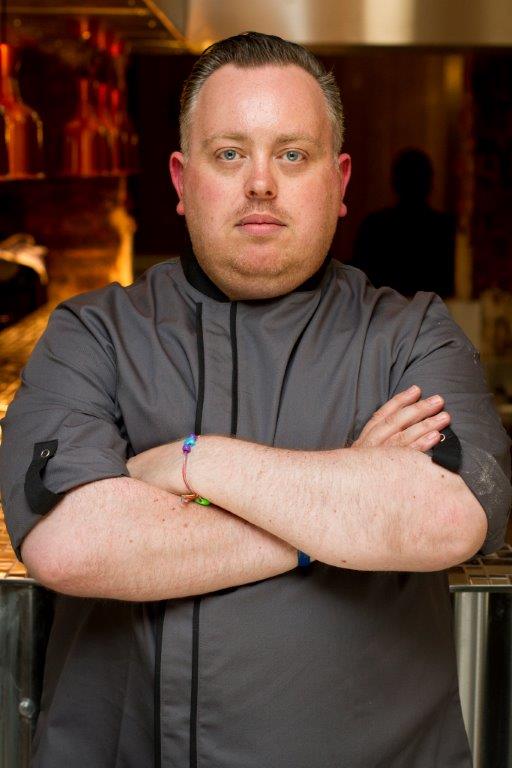 The former chef of Burger Breakout and Oslo in Hackney, Dave Ahern, has created a unique menu where beer takes centre stage. Each and every dish that is served at Wahleeah is made with – and perfectly paired with – over 40 different varieties of ales, stouts, lagers and IPA's.
Wahleeah was a complete assault on the tastebuds – in a good way. My highlights were the tuna meatloaf and the cheesecake, both of which I will certainly be back again for. In fact, myself and my girlfriend have already made plans to return, and I encourage you to do the same.
Still not sure? Here's the full menu from the night:
Chicken meatballs, mushroom mash and beer gravy matched with St Stefanus Blonde 7%
This classic Belgian blonde beer melds beautifully with the deep and complex flavours of the chicken meatballs, mash and gravy. Malty sweetness is the key initially, but the beer has a yeasty cut that will keep the palette refreshed and wanting more of this rich dish.
Oxtail and onions with horseradish toast matched with Fuller's Black Cab Stout 4.5%.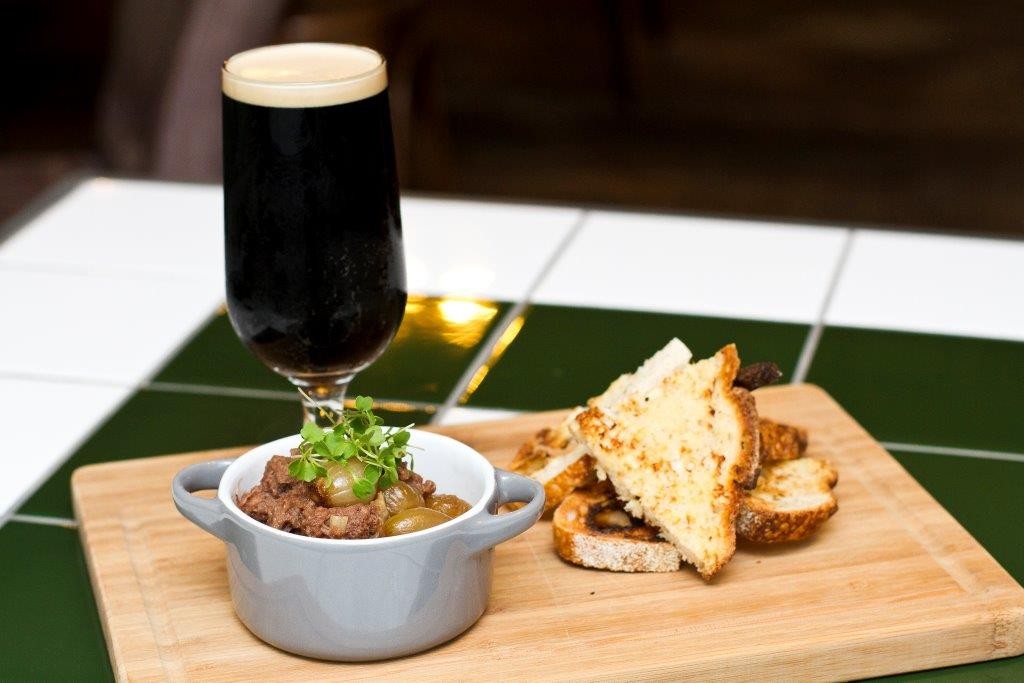 Oxtail has a very rich flavour, and the dark chocolatey notes of the stout will interweave with this dish and make it even more deep. The layers of malt in the Black Cab make this beer a great food accompaniment, however it has nice dry end to it that will mean the match is balanced and not overly sweet.
Caesar salad matched with Founder's Pale Ale 5.4%.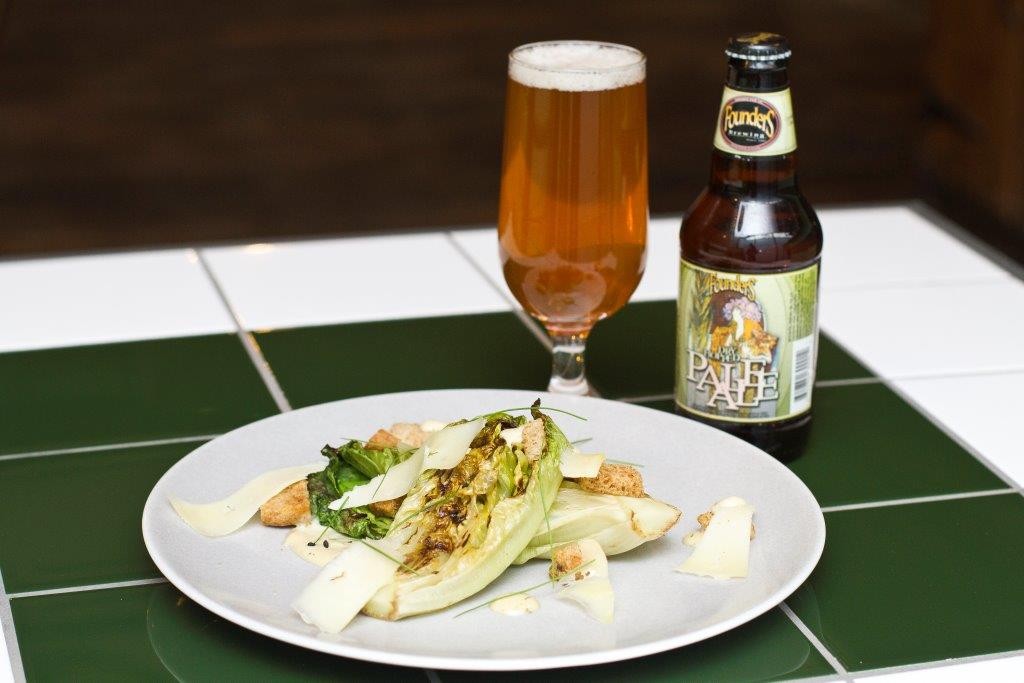 The caesar salad is a surprisingly complex dish and this very well balanced pale ale sits well with it. A bigger beer would over power the flavours of the salad, but the Founder's gentle malt sweetness and hop bitterness brings out all the subtle flavours of this dish.
Tuna meatloaf, polenta nicoise and bloody beer matched with Er Boqueron 4.8%.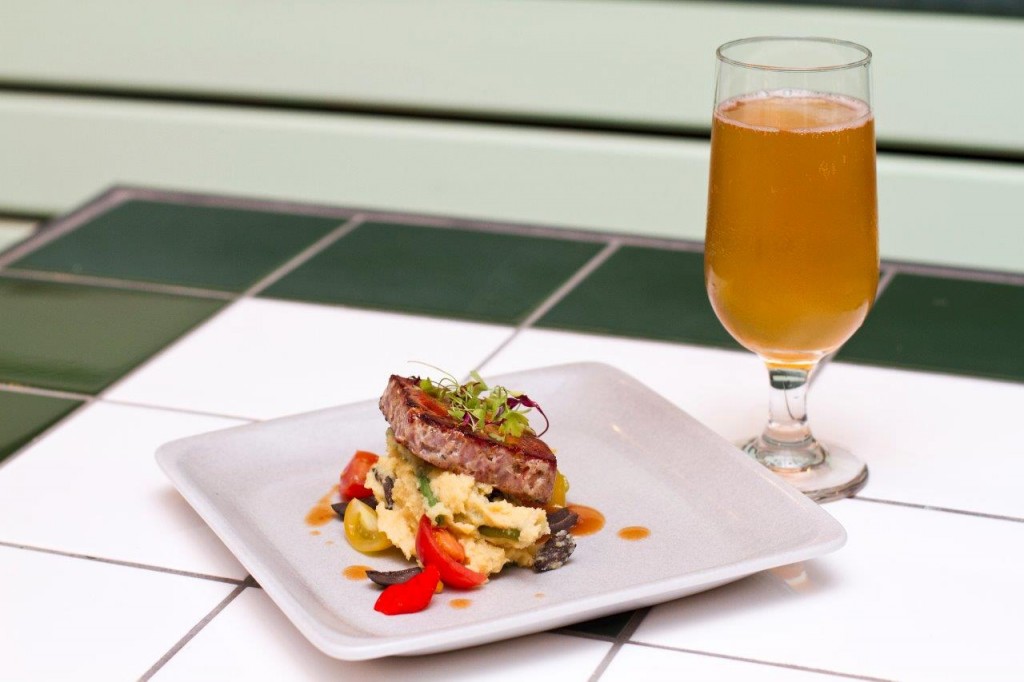 Er Boqueron is a unique beer which uses sea water in the brewing process, giving it a dryness that works well with the yeast and malt. The minerality of the beer sits well with fish and in particular tuna, as it acts as a flavour enhancer as well as refreshing the palette.
Porter cheesecake with Beavertown Smog Rocket 5.4%.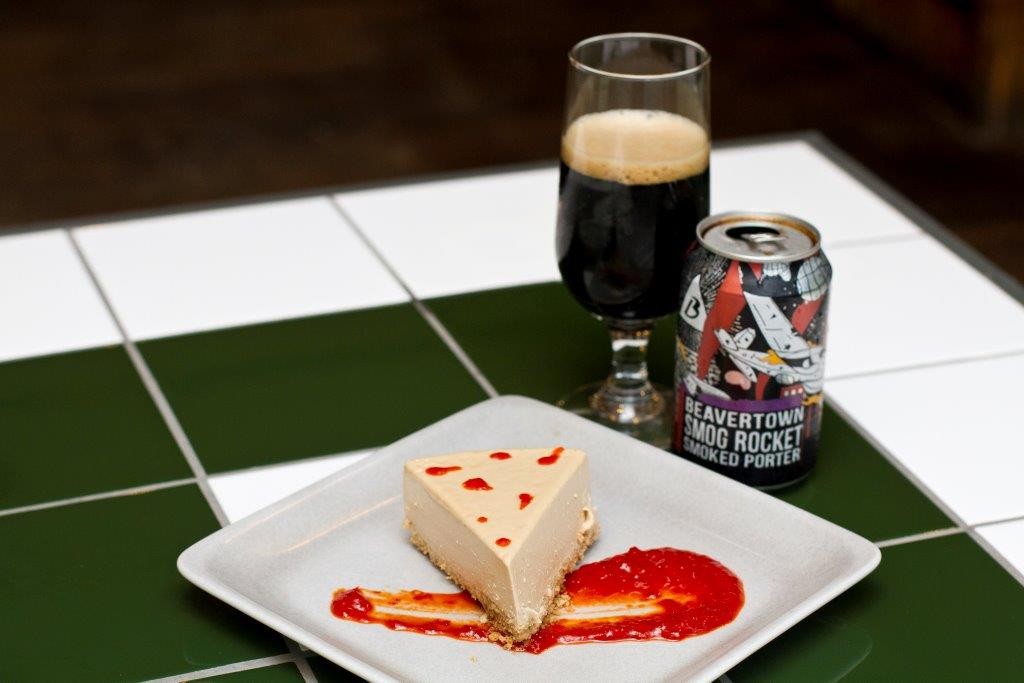 This is a like with like dish – the sweet flavours of the porter in the cheesecake meld with the complexity of the dark beer. The smokiness of the beer will add another surprising layer to the cake, making you want to come back for more!
For more info on There's A Beer For That head over to www.beerforthat.com or tweet your beer matching queries to @BeerForThat
Wahleeah is open now in Fulham, London http://wahleeah.uk/