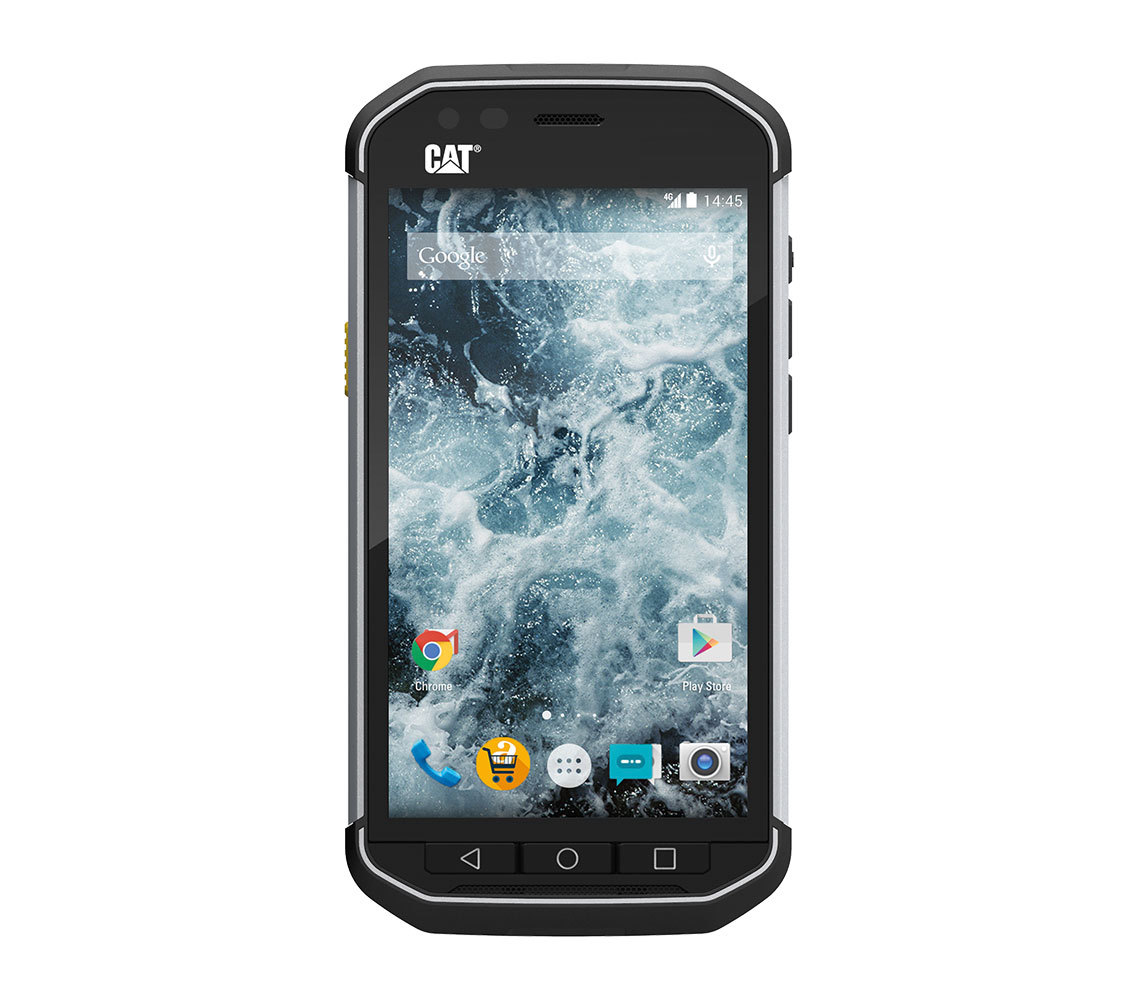 Ever cracked your smart phone screen or seen someone with a cracked screen bravely soldiering on because of the fortune to replace it? I've cracked mine before and not only is it annoying, even if your device does continue to work it's now more exposed to the elements, meaning it won't be long for this world.
Second question – have you ever dropped your phone in the toilet? I have! I have also, in a sheer moment of madness, walked into the sea with my shiny new phone in my swimming shorts pocket. No amount of the fabled rice method could save it and it joined my other devices in the phone graveyard.
Why am I telling you all this? Well CAT, known for their hard wearing boots and heavy duty construction equipment, have now entered the smart phone world with the S40, a phone built to last and hopefully see an end to the above problems in the process!
So let's have a look at those durability specs…
Dropping the phone
CAT say you can drop their phone from a height of up to 1.8m with no damage. Pretty impressive. Try doing that with an iPhone (actually, don't!)
Waterproofing
The 4.7in multi-touch screen enables wet finger tracking. Also the phone can withstand depth of 1m, for up to one hour.
This I had to try out. First I submerged the CAT S40 in a pint glass of water and tried to call it:
Then I put the phone in a sink of water and fully submerged it and again tried to call it:
As you can see from my above video the S40 didn't falter even ringing from under water, now that's cool!
Dustproof and scratchproof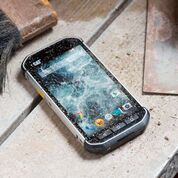 Enabling you to use the phone in dusty and hazardous environments. The Cat S40 is certified IP68, an industry standard, meaning the device is dustproof and its 4.7-inch, 960-by-540 display is made from scratch-resistant Corning Gorilla Glass 4.
I didn't have any dust to hand or sand for that matter so I will have to take CATs word for it on this one.
Extreme temperatures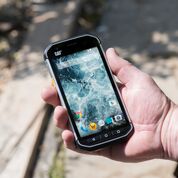 The phone can be used within the range of: -20º C to + 55º C. This means taking the phone away with you skiing or to the beach won't be an issue.
Design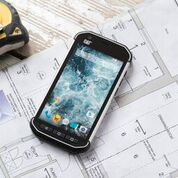 You won't need a case for the CAT S40 as it's built to be durable. But that doesn't mean it's an ugly phone. Ok, it's not super thin but it's black rubber and grey metal construction looks smart and feels solid in the hand. The rubber backing means you get a good grip on the phone and it won't be going anywhere, although, hey, if you drop it the phone will be fine anyway.
Features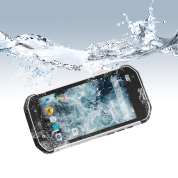 I think apart from all the durability talk above, one of my favourite features about the CAT S40 is the fact it can take two sim cards at once. This is an absolute godsend, I have no idea why other phone manufacters don't do this. How many of us have both a work phone and a personal phone? Well, with the CAT S40 you can have two sim cards running at the same time in the one phone – to me, that's a killer feature!
Overall, in my past few weeks using the CAT S40 I have been really impressed with what it has to offer. Durability without compromising on style and features to me is a totally winner.
For more information on the CAT S40 head over to http://www.catphones.com/en-gb/phones/s40-smartphone/