Recently the good people at Alhambra got in contact with me asking if I would be interested in creating a tapa recipe inspired by traditional Spanish Cuisine, to enjoy with their Alhambra Reserva 1925 beer. I of course jumped at the chance thinking I would like to do something that incorporated the beer in the dish this is what I came up with.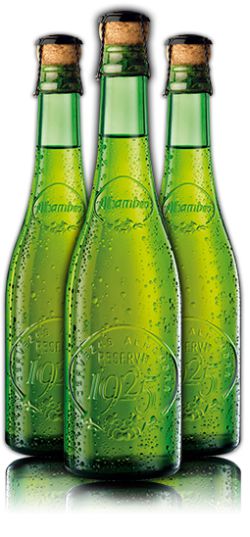 Beer Pickled Eggs
You may have had a pickled egg before from the chip shop, if not you are missing out! Essentially they are boiled eggs preserved in vinegar, doing so the eggs take on some of the vinegar flavour making a rather lovely treat to go with your chips. I thought why not incorporate the Alhambra Reserva 1925 with the vinegar and see if I could impart some of the beers lovely hoppy flavour into the eggs and the results did just that! The result is something that really wouldn't look out of placed served up with your beer as a tapa in Madrid.
Alhambra Reserva 1925 Pickled Eggs (Beer Pickled Eggs)
Ingredients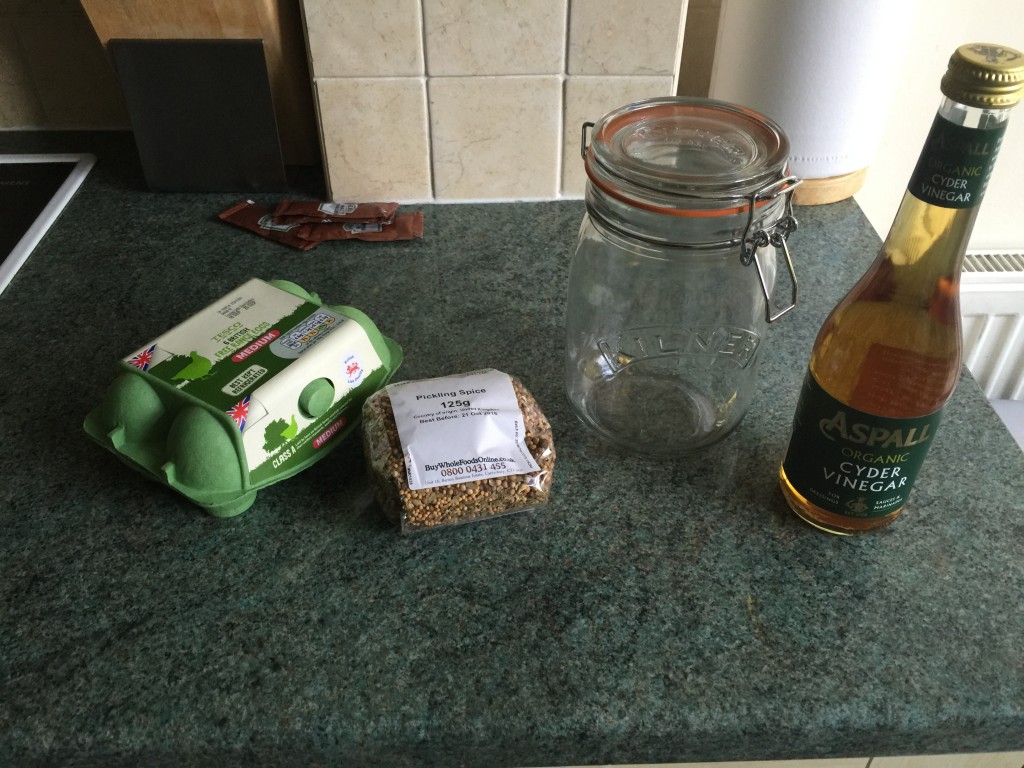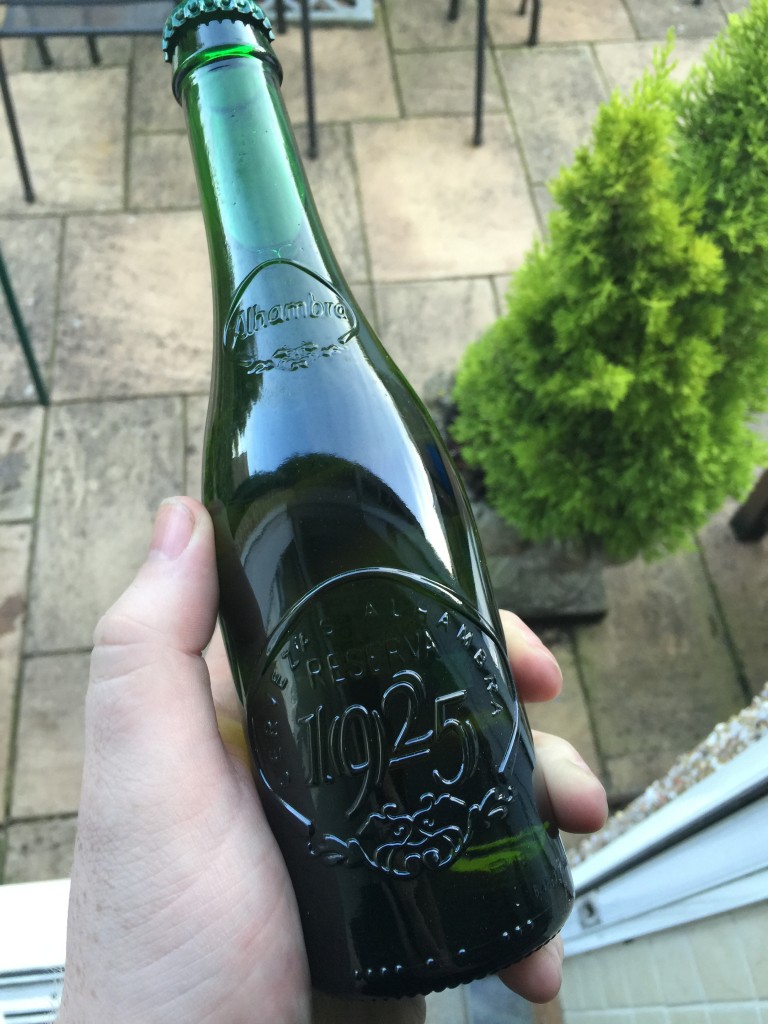 6 Hard-Boiled Eggs
1 Bottle of Alhambra Reserva 1925 Beer
1 small bottle of Apple Cider Vinegar
2 Tbsp Pickling Spice
4 Tbsp Salt
2 Tbsp Pepper
1 Tbsp Garlic Powder
1 Large sealable jar (I used a kilner jar)
Directions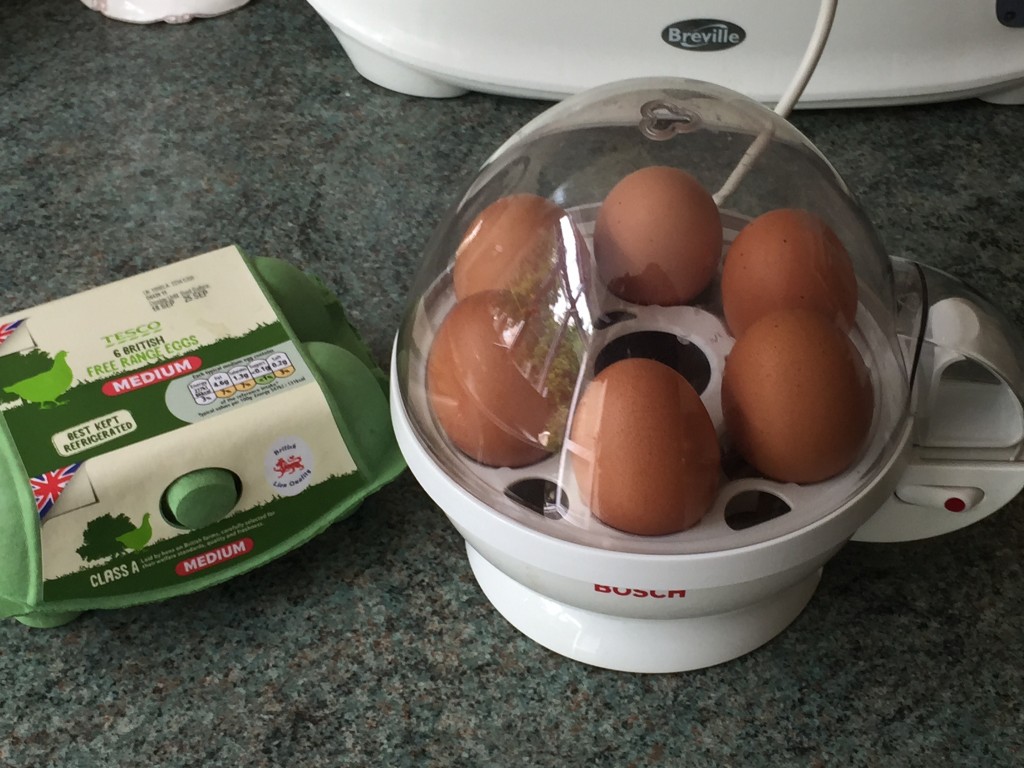 Hard boil the eggs, if you don't know how to do that click here. Personally my household loves eggs so we have a dedicated egg boiler, fancy I know you can buy one here.
Once the eggs have cooled peel them then pierce each with a fork to enable the pickling liquid to penetrate and flavour the eggs more effectively.
In the jar place the pickling spice, salt, pepper and garlic powder.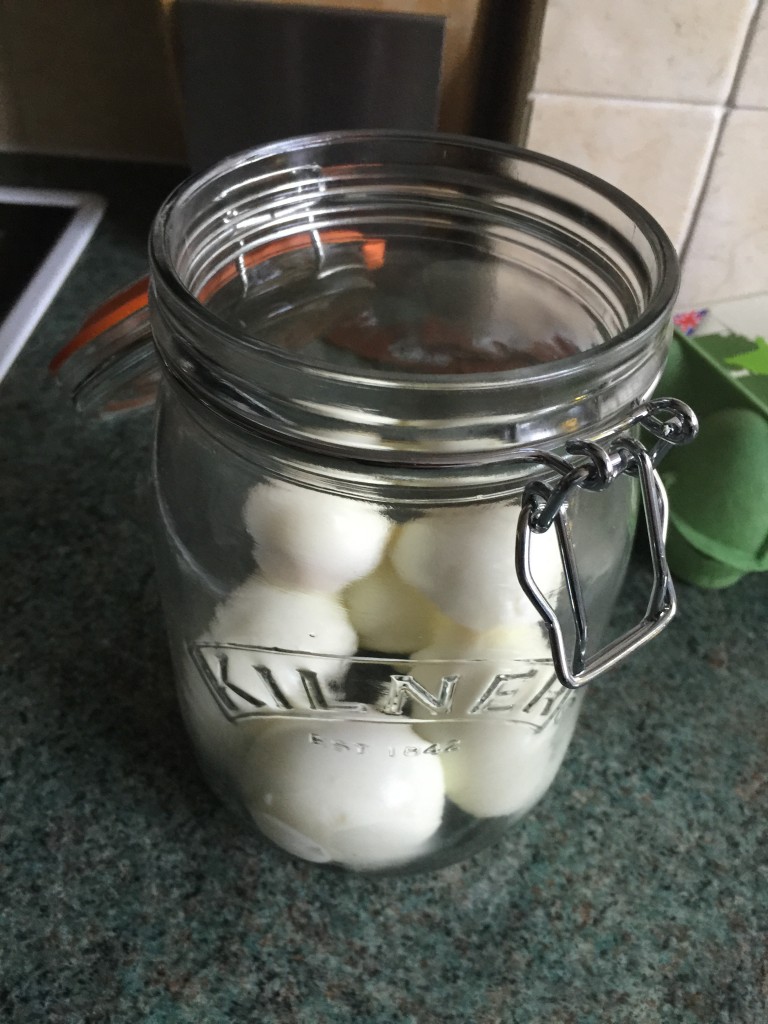 Place the eggs in the jar.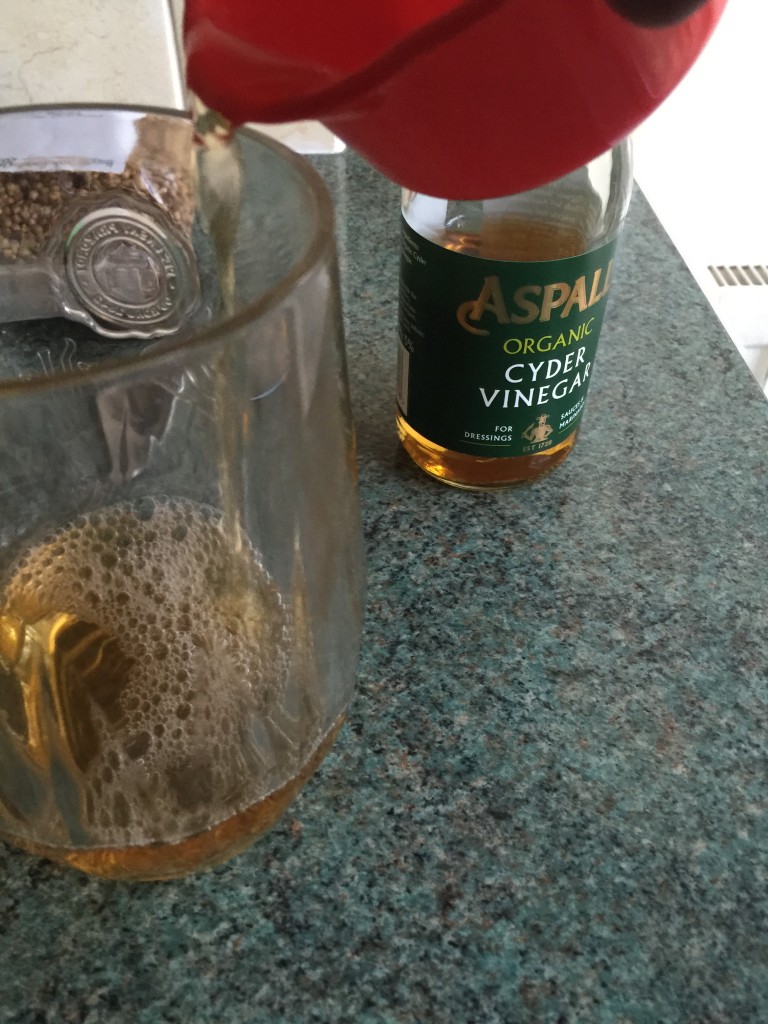 In a separate jug combine the Alhambra Reserva 1925 Beer and the vinegar then pour over your eggs making sure they are covered with some space to swim.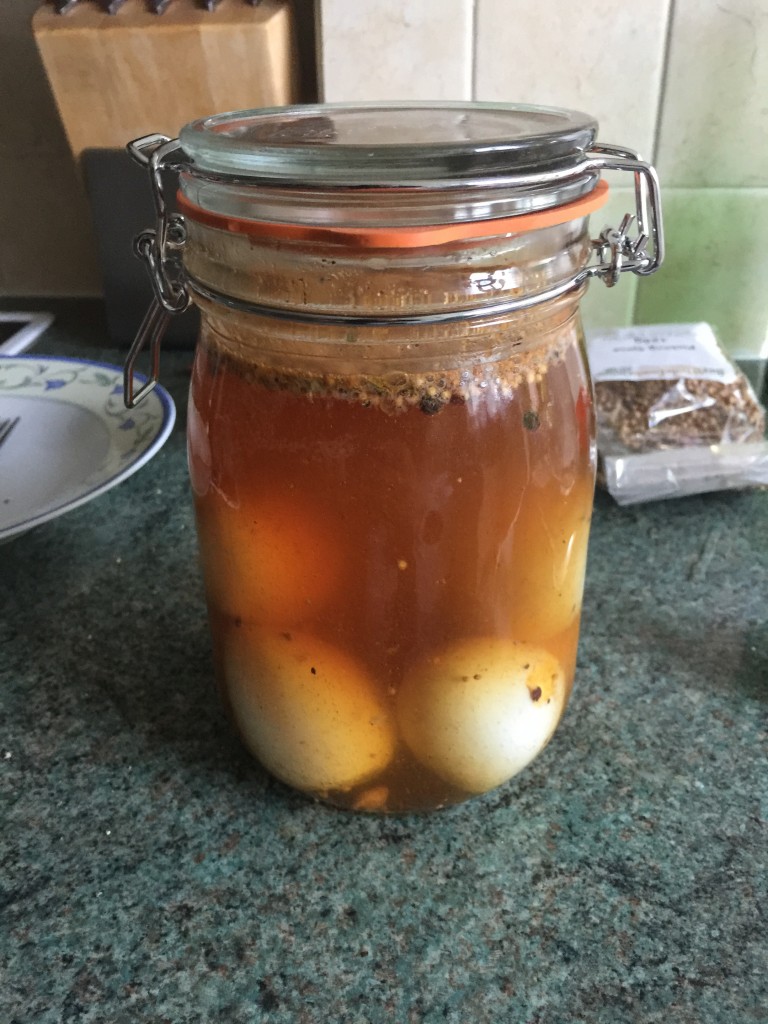 Seal the jar then gentley give the jar a bit of tip back and forth to mix up all those spices and seasonings.
Place the jar in the fridge for two weeks to let those eggs pickle and really absorb the flavours of the beer etc.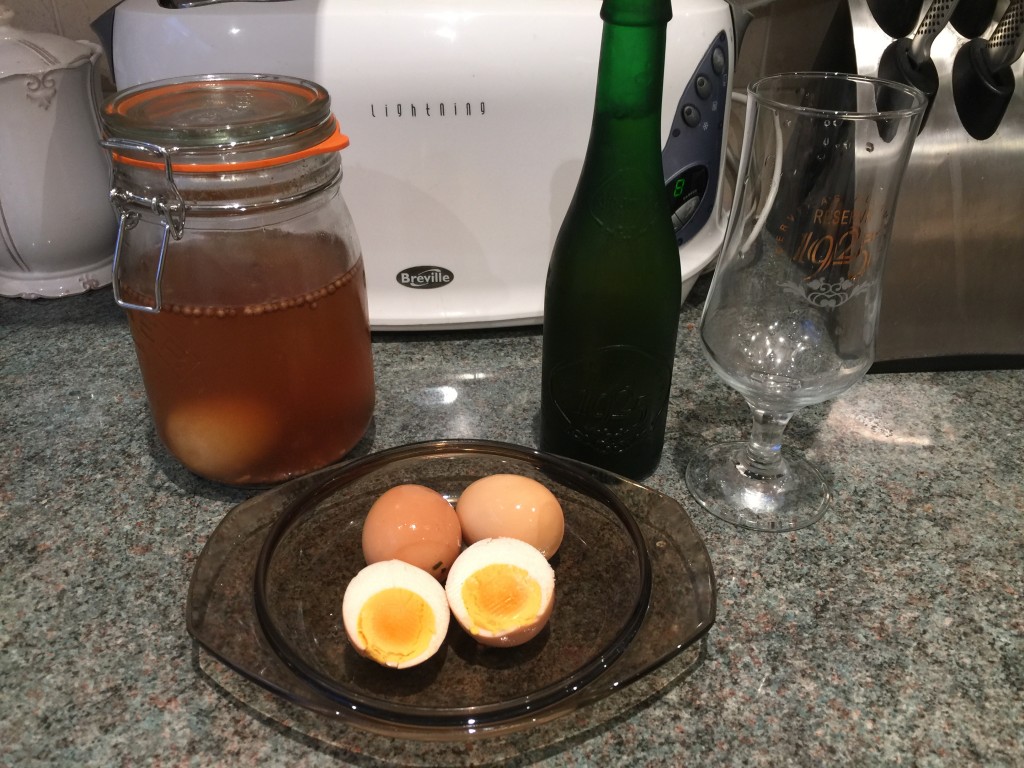 Sit back and enjoy your eggs with a ice cold Alhambra Reserva 1925 beer!
Competition Time!
So now you know my tapa and beer pairing what would be your perfect tapa for pairing with Alhambra Reserva 1925? Comment below and you could win a heritage set of Alhambra Reserva 1925 beer to enjoy with your own tapa creations!'
The deadline for entering this competition will be the 30th Oct when one of the beer experts at Alhambra will pick their favorite tapa comment.