Years ago I was addicted to a toasted mushroom and cheese toastie thing that the AllBarOne chain had on their menu then one day they callously took it off never to be seen again, I did eventually get over my sandwich grief but Ive just seen this awesome recipe of cheese mushroom toastie similar but taken to a new level with a fried egg and parma ham.
Trust me it just works!
Portabello Mushroom with Leerdammer and Prosciutto Crisp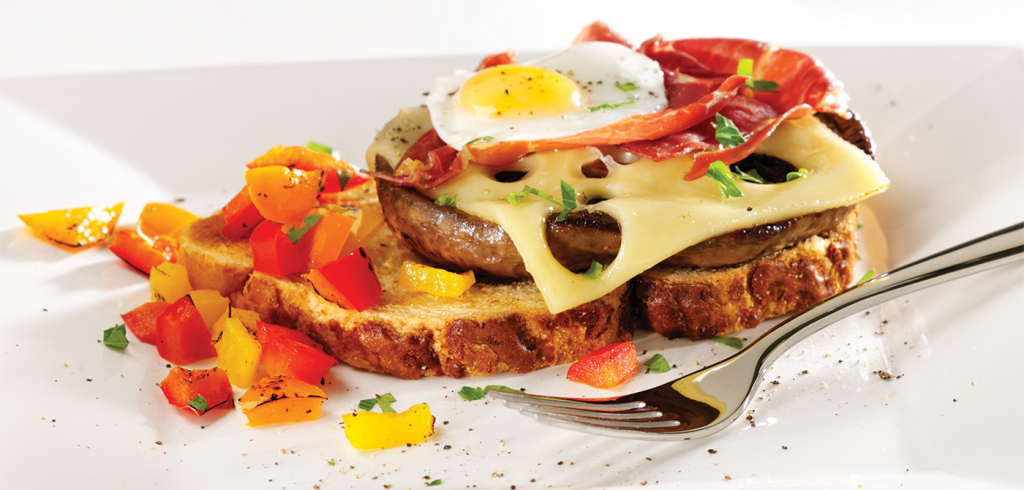 Ingredients
2 Leerdammer Original slices
1 tbsp olive oil
4 large Portobello mushrooms
Freshly ground black pepper
2 slices of Parma ham
4 eggs, fried
Crusty bread and a little rocket to serve
Instructions:
1.Lightly oil a baking tray and add the mushrooms. Season with black pepper and grill under a hot grill for about 3 minutes until the mushrooms are just tender. 2.Tear the Leerdammer slices in half and place a piece on top of each mushroom. Tear the Parma ham in halfand place a piece on top of the cheese. Grill again for 1-2 minutes until the cheese has melted and the ham is crisp. Serve with fried eggs, crusty bread, and a little rocket.
For more cheese based recipes head over to Leerdammer's site but this is the one you really want to try.