Yesterday my girlfriend and I booked a weekend break to Bruges for December; I've been before but Kate never has so asked me what to expect. One of the first things I could think of was the beer of course! But Kate mentioned the only Belgian beer she was aware of was Stella Artois and kind of made a face, why did she make a face? Well that's the point of this short blog post really why does Stella Artois have a in my opinion bad name with some people?
I think in the past Stella Artois has this reputation as a strong beer that people get drunk on, and while yes Stella did start out life as a relatively strong lager at 5.2% over the years its gradually been lowered to a fairly standard 4.8% currently which in the mist of the craft beer surge in popularity that really isn't that strong is it? When entering a pub on my initial pump scan (we all do it!) Stella Artois is always noted on my radar of potential choices when available.
I guess my point is for me there is a time and a place for all types of beer and on a hot sunny day nothing beats an ice cold glass of Stella, it really does hit the spot with its crisp smooth taste which is totally what you want on a hot sunny day.
Cheers!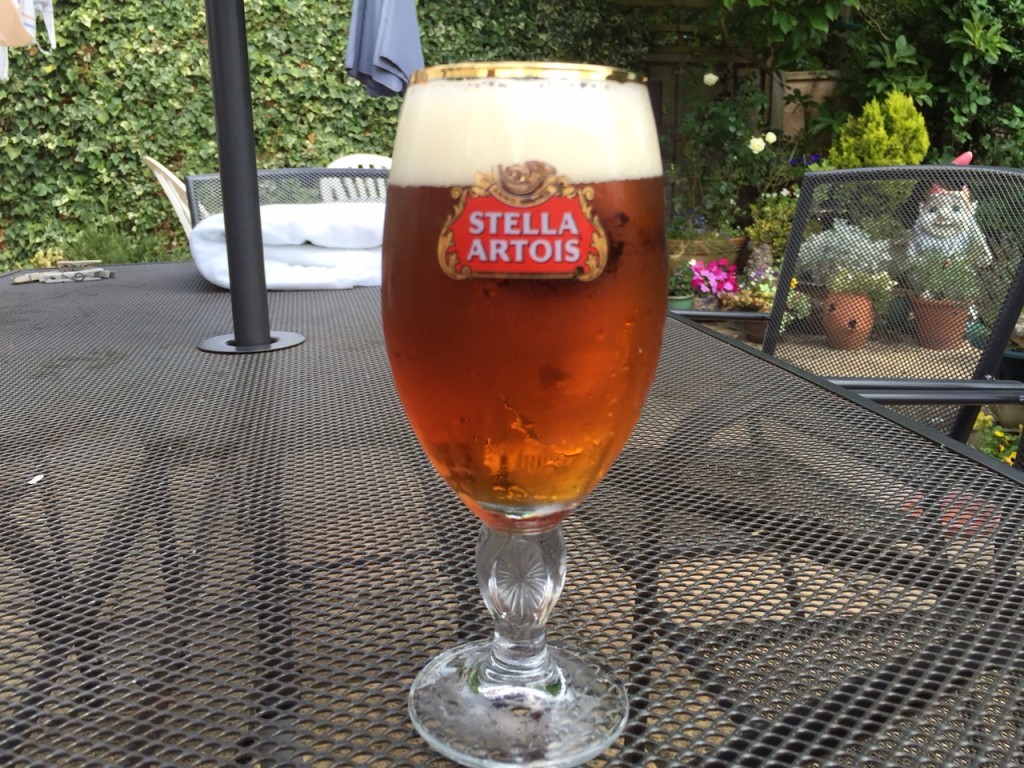 for more info on Stella Artois head over to www.stellaartois.com