For years I only flew with the likes of British Airways and other so-called premium airlines so my only experience with budget airlines were the tales of hassle and hidden charges that I heard from friends and colleagues. This, I thought, I do not need.
Recently though, I wanted to go somewhere faithful BA didn't fly to, a Czech town called Brno. In fact only two airlines fly there from the UK and Ryanair was who we ended up booking with.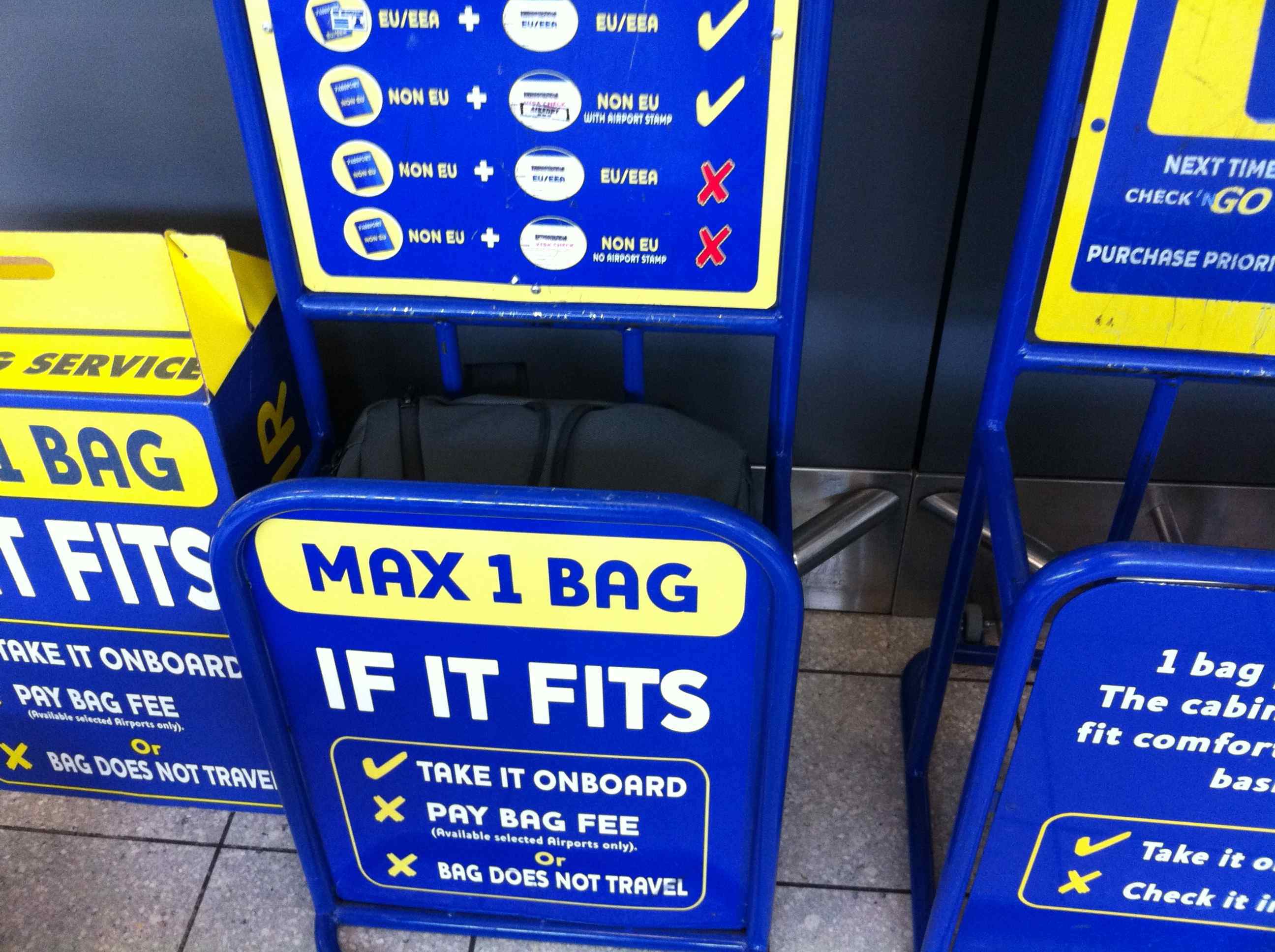 Having read the Ryanair rules, it became apparent that they are a lot tighter when it comes to the size of bag you can bring aboard than BA. And as I like to travel with hand luggage only this meant I needed a new bag that fit within the Ryanair criteria. Here they are…
You can carry one cabin bag weighing up to 10kg with maximum dimensions of 55cm x 40cm x 20cm, plus 1 small bag up to 35 x 20 x 20 on-board the aircraft. So upon a bit of research I came upon the Antler B1 Case.
First of all the Antler website is very helpful, they actually have a filter which lets you tick the airline you are traveling with and will then display the cases that are suitable which makes things all very painless.

I selected the Antler Delta C1 case for a number of reasons, I wanted something sturdy that wasn't going to fall apart after a few trips and Antler offer a 10-year Warranty on their cases which gave me the peace of mind it's going to last. I also wanted a case with four casters and a combination lock (key locks are annoying and a combo lock allows me to put my valuables in my case in the hotel and feel safe the cleaner isn't having a nose around my stuff!) Casters – well four means you can just glide the case along the airport floor, which after a long day traveling you really appreciate.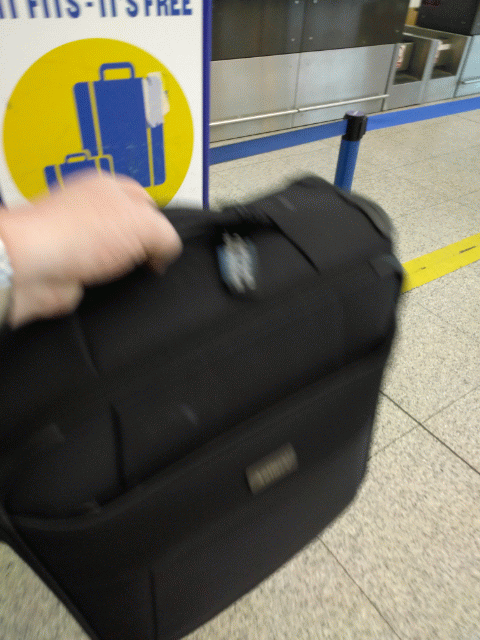 Above while at the airport I thought I would make sure my case did actually fit the Ryanair luggage box.

Well now I'm back from my trip I have to say I'm very impressed with the case, it's well-made easy to transport, compact and I was actually surprised how much I managed to get in there in the end with a bit of clever packing.
The case is really lightweight and made out of high strength nylon that I'm confident can take some knocks.
Finally, the price. Before Christmas the Antler C1 was £136.00 but currently Antler have it in their sale for the bargain price of £67.50. Snap one up while you can!