Many men – me included – struggle for what to do for Valentine's Day. If you don't get in quick, most places get booked up and even if you do get a table somewhere, your dinner can be over-priced and often feels rushed as the restaurant prepares to turn your table over for their next loving couple!
So, it was with interest, that the lovely people at Beefeater contacted me last week asking me if I'd like to experience what they had to offer in the run up to Valentine's Day. Not being one to turn down steak, I, of course, said yes and dragged the girlfriend along!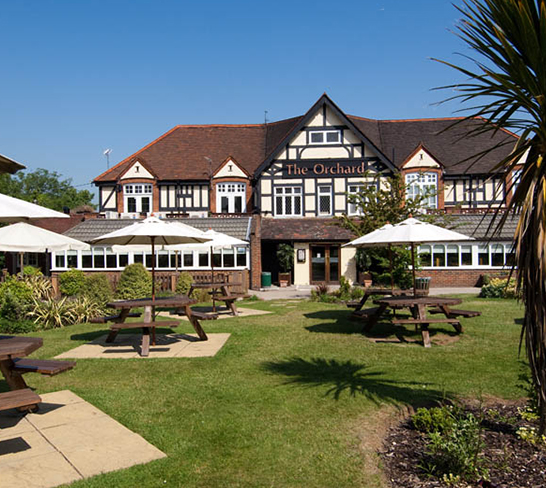 We chose The Orchard in Ruislip, which is a lovely old converted building with a modern comfortable setting inside.
First thing I noticed on the menu is that (as you'd expect from the name) Beefeater love their steak, there was a diverse selection of cuts from rump, sirloin, rib-eye and even flat iron. Not to worry if you aren't a steak lover though as there's also a good range of alternatives from chicken ribs and burgers and a whole veggie section.
Spotting the steaks just delivered to the next table, we opted to skip starters and go straight to the main event: STEAK!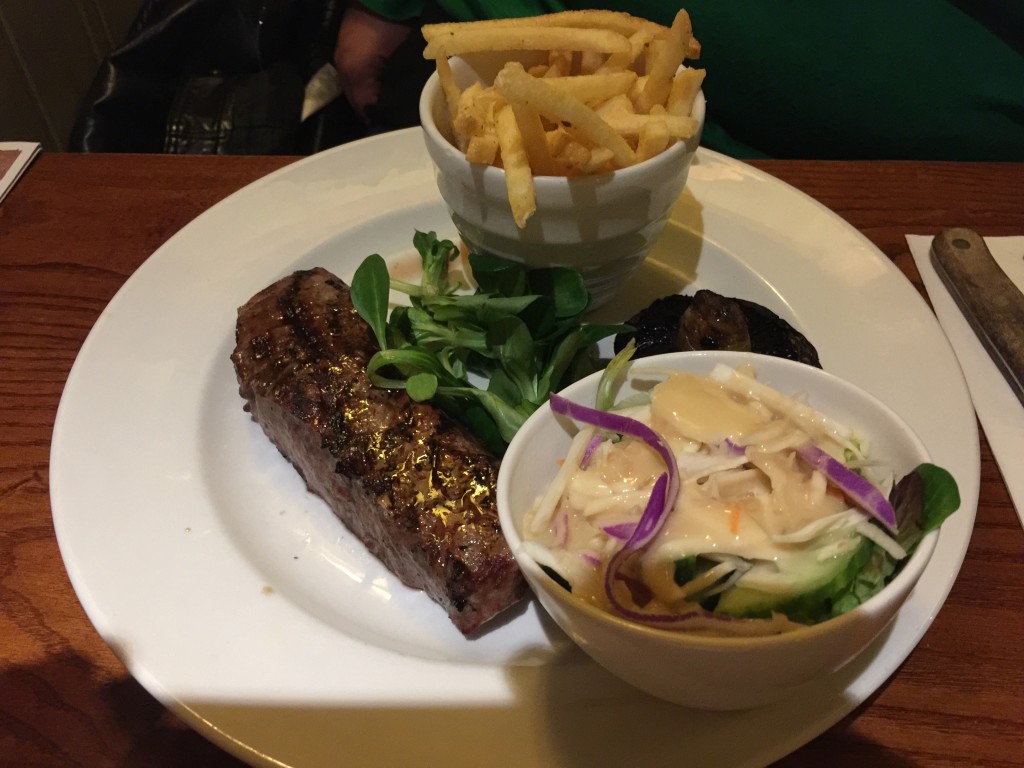 Kate decided to go for the sirloin having seen how amazing it looked, being fairly new to steaks (a recent veggie convert) I wasn't sure how she would find it but she loved it! In fact we only went on Saturday and she has already mentioned going back.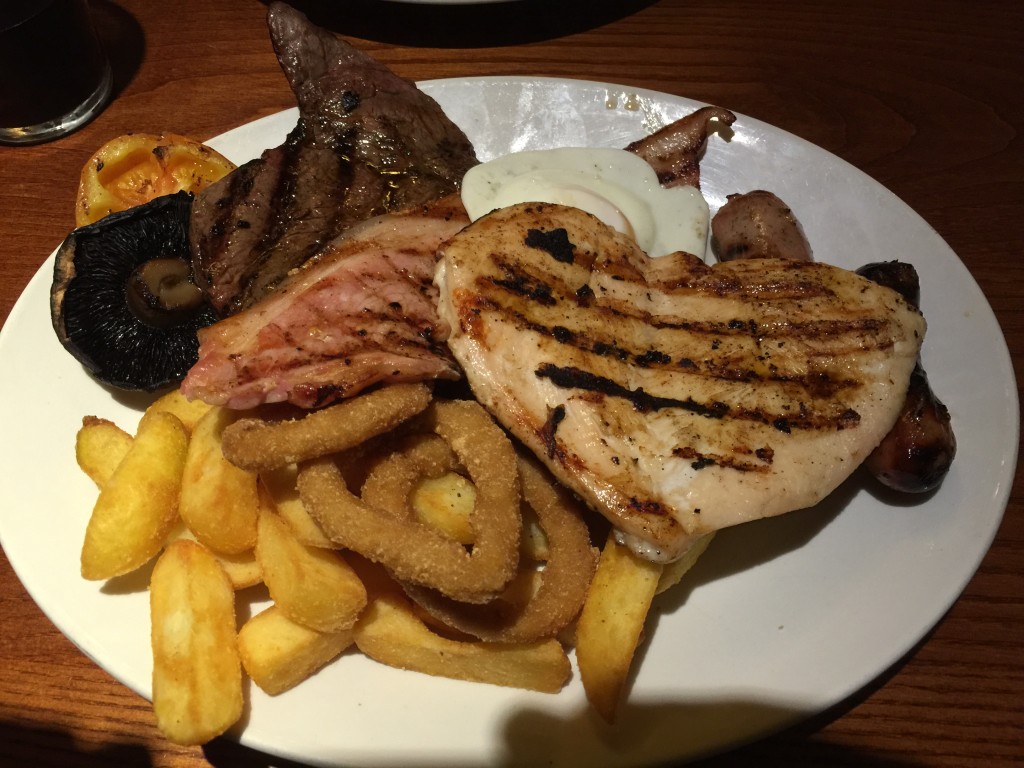 I fancied the idea of having a bit of everything so went for the mixed grill and was blown away when this mountain of food arrived on my plate. Everything was perfectly cooked. The chicken was still juicy and the steak was medium, exactly how I requested.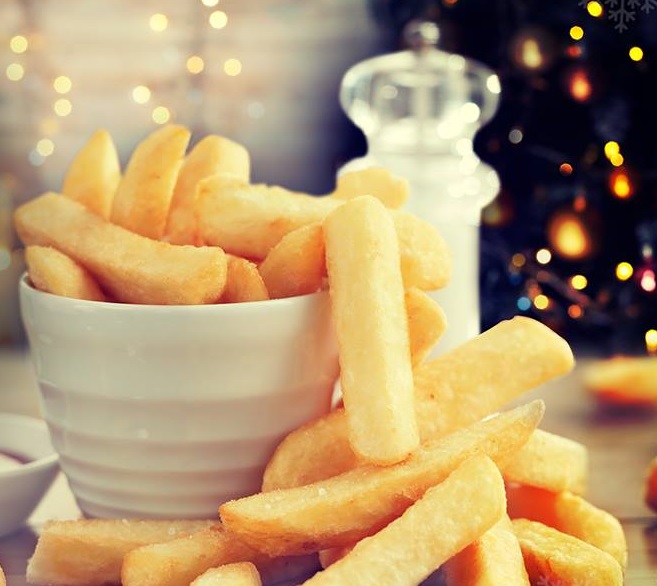 One thing I should point out is the option to order unlimited chips. Not that I needed to avail myself of a second bowl, having ordered the massive mixed grill but the option was there and I think it's a fantastic idea. The amount of times we've been out and Kate ends up stealing half of my fries because she's ordered a salad… In fact Beefeater is perfect for sharing.
After our mains, we were pretty full, but in the interests of a full review we felt the need to sample the deserts which were super indulgent, in fact I think I would come back to Beefeater for them alone!
>
Kate went for the chocolate and honeycomb Sundae – a vanilla ice cream packed with crunchy honeycomb pieces and gooey chocolate-flavoured sauce, finished with a cream, a wafer and chocolate popping candy.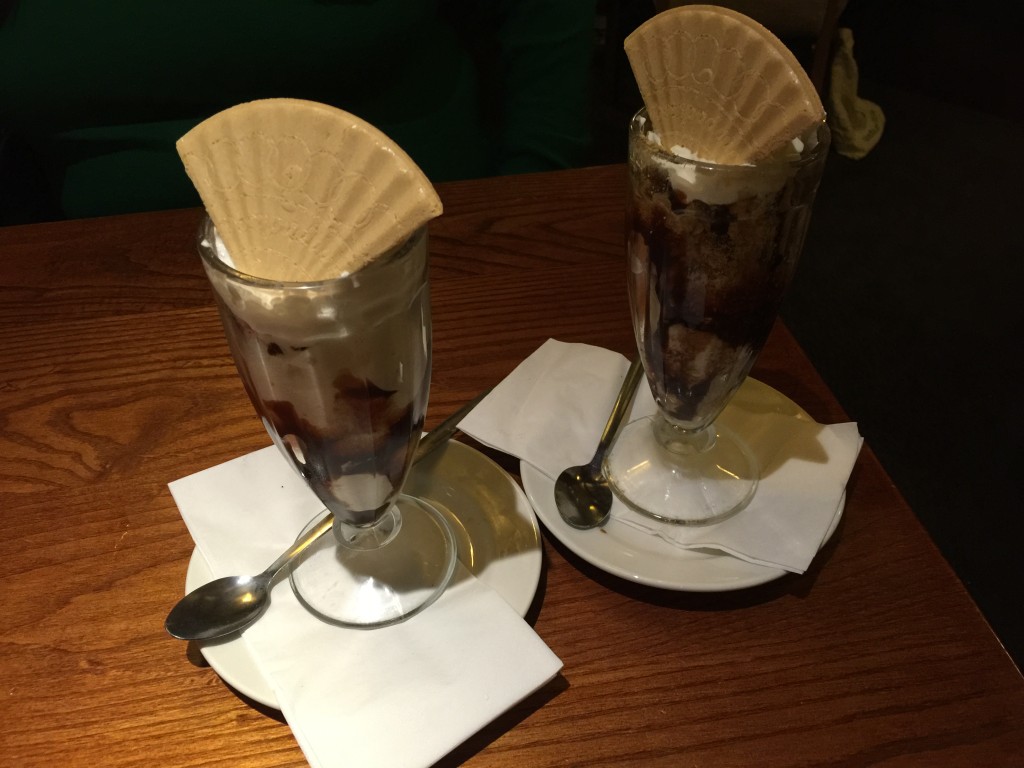 I chose the Cookie Dough Sundae, which featured Cookie dough and vanilla ice cream with chunky chocolate brownie pieces, chocolate sauce and cream.
We really enjoyed our meal in Beefeater. The atmosphere was relaxing rather than stuck-up and it had a nice modern setting with good food and reasonable prices. Looking around, we spotted lots of other couples out for dinner on a Saturday night, so we can't be the only ones who felt that way. Why not treat someone you love this 14 Feb?
Beefeater currently have a special Valentine's Day set menu for the bargain £19.99 which is available to be booked from Thursday 11th February to 14th February.
For more information on Beefeater and to make your booking head over to www.beefeater.co.uk