I missed this first time around but it seems WRANGLER & LEATHERMAN for second time are teaming up to produce a Jean collaboration which is perfect for you manly men out there!
The collaboration sees contemporary and classic denim styles from Wrangler reworked to be twice as strong as regular jeans and water resistant, alongside a limited edition Leatherman Piranha 2 tool finished in antique copper to match the iconic Wrangler jean rivets – the ultimate gift for the outdoors adventurer.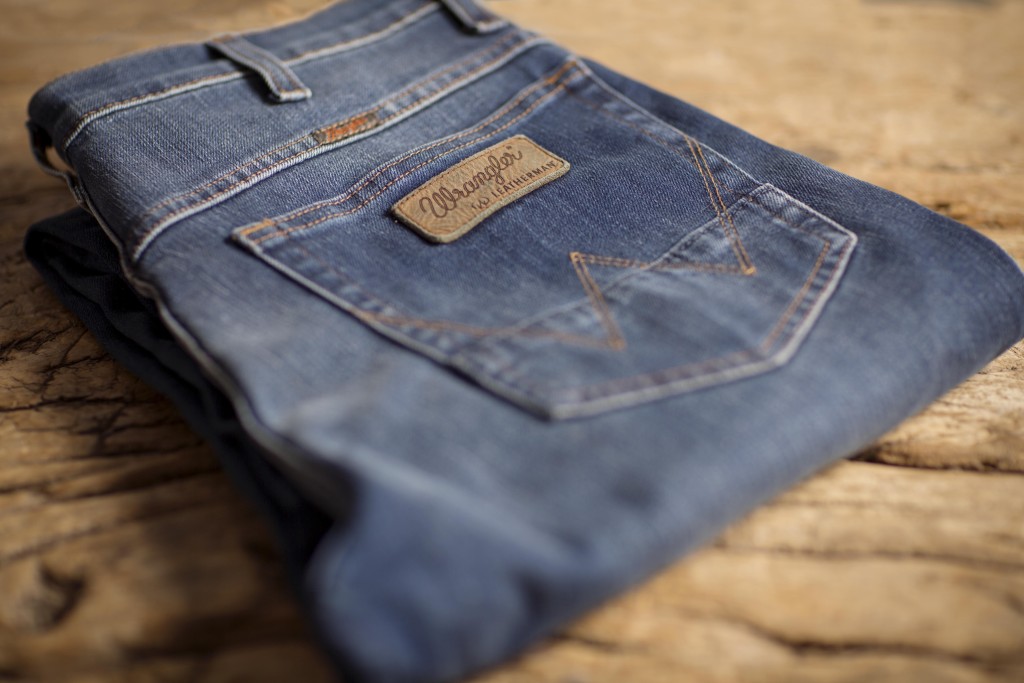 Combining style and functionality, Wrangler's contemporary regular fit, Greensboro, have been introduced to Wrangler X Leatherman for the first time alongside Wrangler's classic Texas style in regular fit, both available in a dark and lighter washes.
Reinforced front pockets on the co-branded jeans feature a bespoke pouch for Leatherman's Piranha 2, a one-piece tool ideal for everyday adventures. Made from a single piece of heat-treated steel, it's a quick fix for loose bike screws and bolts or for popping open a bottle of beer with friends.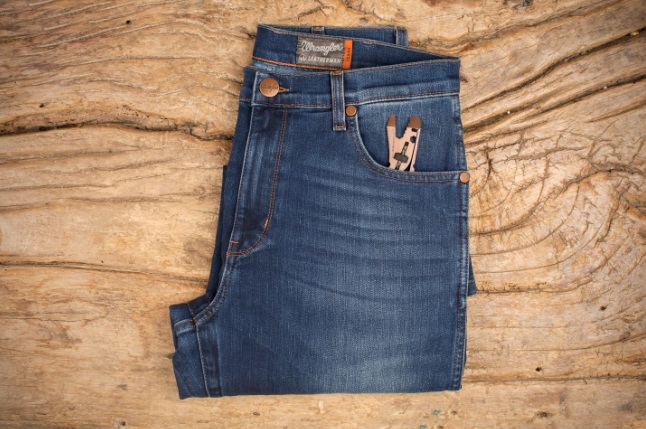 Wrangler x Leatherman brings to life Wrangler's Born Ready philosophy – a commitment to create innovative products that push the boundaries of denim in order to add value to the lives of the wearer. Designed with city dwellers in mind, Wrangler's products enable those who love to escape to the outdoors whenever they get the chance to wear products that help them transition easily from city to country and from work to adventure, all without compromising on style.
www.wrangler.co.uk