I'm a complete wok virgin so in my quest to get better at cooker and expand my abilities I was quite excited when JML invited me down to the launch of their new wok developed in collaboration with tv chef Ching He Huang.
The carbon steel wok combines the benefits of authentic wok cooking with modern science to produce something extraordinary. Ching He Huang's Lotus Wok from JML takes its inspiration from the lotus leaf; just as water beads roll off the hydrophobic leaf, moisture rolls off the surface of the wok ensuring your meals are cooked perfectly every time. One benefit of this is you need next to no oil when cooking as Ching demonstrated to us, and less oil is always good when trying to produce healthy meals.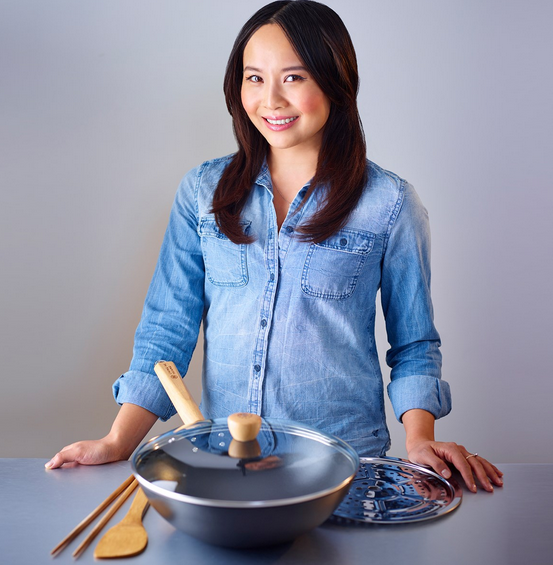 Using the lotus concept, the Lotus Wok from JML has been developed with a nano-silica coating that acts as a barrier so sauces and liquids cannot permeate the lotus leaf-like surface. This self-cleaning ability ensures the Lotus Wok is super easy to clean and also helps prevent vegetables from going soggy, so you are left with beautifully crisp, fresh tasting food.
Ive had a week or so to use the wok now and its just so easy to cook with, it holds the heat really well and is very easy to just wipe clean when done, in fact I haven't just been cooking stir-fry's in my wok ive cooked steaks, chicken breasts and all sorts in it this last week , I'm a complete Wok convert!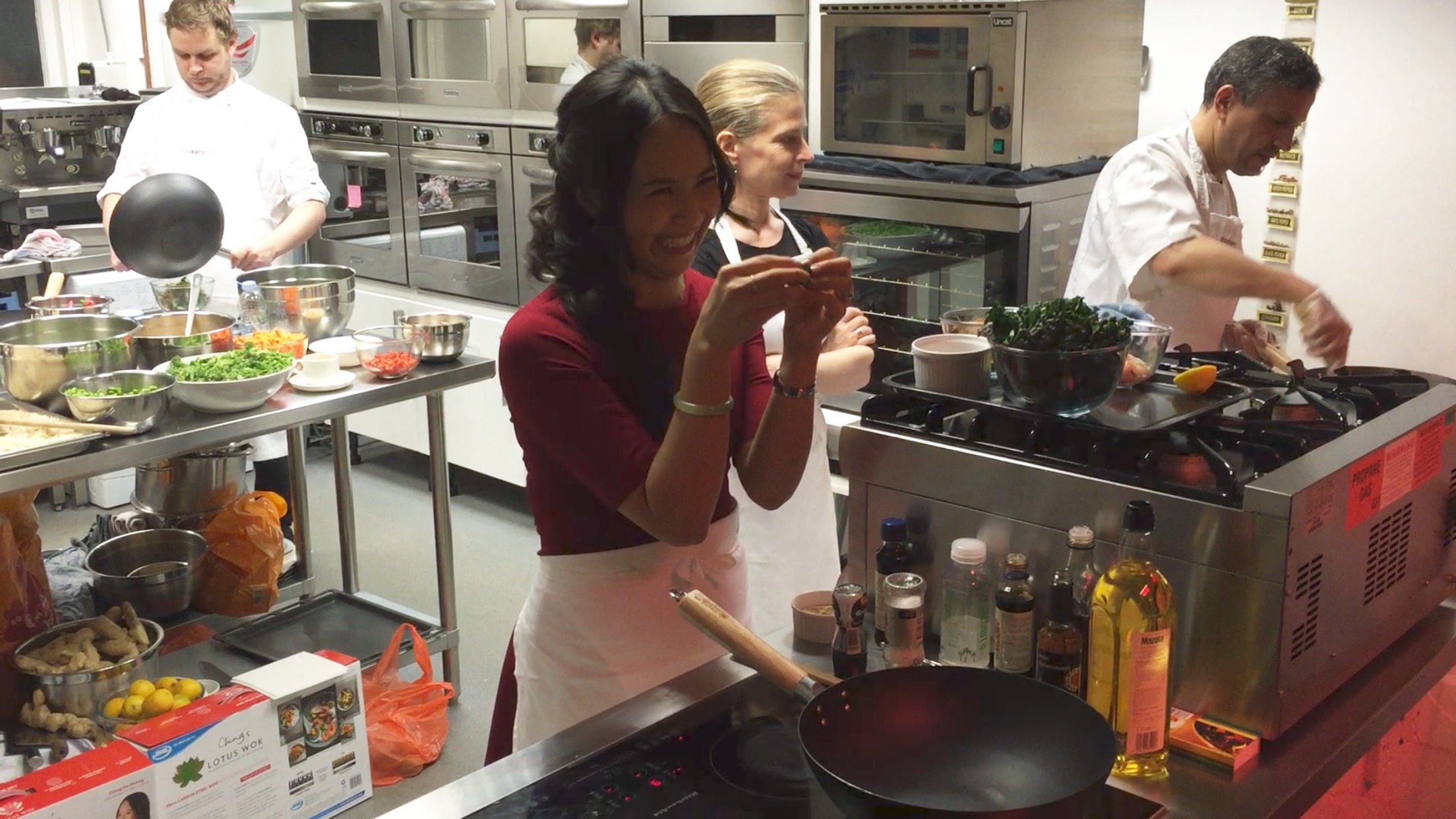 One massive bonus that's included with the Lotus Wok from JML is Ching He Huangs new book Ching's Eat Clean which alone is worth £16.99 and is very easy to follow even for a wok novice such as myself.
On the preview Day Ching kindly cooked a few dishes for us to demonstrate the wok, I have included here my video of my favourite dish and also a copy of the recipe below
Smoked Tofu with Dinosaur Kale
Introduction
This is a healthy recipe packed with greens and protein.
Dinosaur kale, or cavolo nero, is high in protein (for a vegetable) and fibre, as well as being a great source of vitamins A and C and minerals that people often don't get enough of, such as calcium, magnesium, and iron. It is antioxidant-rich and tastes delicious when dressed with the lime juice. Limes contain flavonoid compounds that have antioxidant and anti-cancer properties.
They are also and excellent source of vitamin C, one of the most important antioxidants – it neutralises harmful free radicals and is fantastic, but is also full of protein and low in saturated fat.
Make sure you buy organic tofu for maximum nutritional benefits.
Ingredients
1 tablespoon rapeseed oil
2 garlic cloves, crushed, peeled and finely chopped
1 tablespoon freshly grated peeled root ginger
1 red chilli, deseeded and finely chopped
150g/5oz duinosaur kale (cavolo nero), washed and sliced on an angle into 1cm/ ½ inch pieces
100g/ 3 ½ oz smoked sunflower seed tofu sliced into 1cm / ½ inch thick rectangles
1 teaspoon mirin (Japanese sweet rice wine for cooking)
1 tablespoon low-sodium light soy sauce or tamari
1 teaspoon toasted sesame oil
Juice of 1 lime
Method
Heat a wok (or pan) over a high heat and add the rapeseed oil. Give the wok a swirl, then add the garlic, ginger and chilli and stir for a few seconds. Add the kale pieces and toss, cooking for less than 1 minute. As the kale wilts, push it and the aromatics to the side of the wok and add the tofu pieces, then toss together for 2 minutes.
Season with mirin, soy sauce or tamari and the sesame oil and toss well.
For acidity and a sour note, season with the lime juice, mixing well, and cook for a further minute.
Once the kale has softened (but still has a bite) and the tofu is heated through, take it off the heat and it's ready to eat.
Serve it on its own for two as a healthy carb-free dinner, or with brown rice and other stir-fry dishes to share.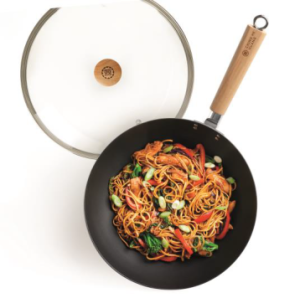 Ching He Huang's Lotus Wok from JML is priced at £49.99 available now at JMLdirect.com
the Set includes the following:
• Carbon Steel Wok
• Dome lid
• Steamer rack
• Ching He Huang's wooden spatula and chopsticks
• Free copy of Ching's Eat Clean recipe book (worth £16.99)