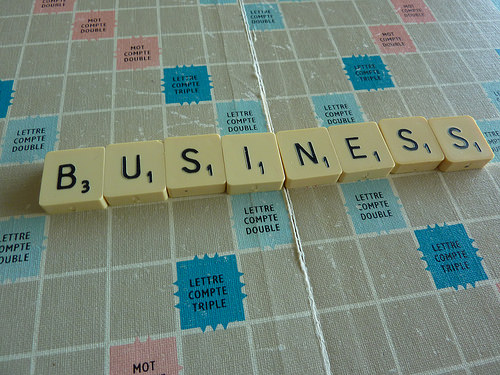 "Business" (CC BY 2.0) by  christophe.benoit74 
The business world is a tough place to thrive at the best of times, but in the current climate, with economies around the world still struggling, it's even harder to make it.
Of course, if starting your own business and making money was easy then everyone would be doing it. However, if you follow a few simple principles, you should be able to turn an idea into an income.
Everyone has their own ideas on what it takes to be a success in business, so it can be hard to know who to listen to when people start offering their advice. Here at Gentlemen's Goods, we like to listen to the experts, which is why we've taken ideas from three of the world's top businessmen.
Aside from having billions in the bank, these entrepreneurs embody three important characteristics you need to possess if you want to run a successful enterprise.
Mike Ashley's Got Some Gamble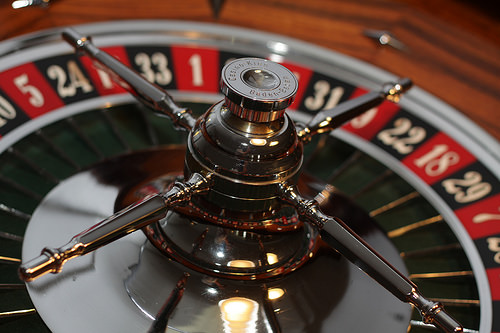 "Glücksspiel" (CC BY-SA 2.0) by  maltehempel_de 
The billionaire owner of Newcastle United, Mike Ashley, made the bulk of his £2 billion+ fortune through the cut-price sports apparel store Sports Direct and has been described as Britain's answer to Howard Hughes.
Despite a reluctance to appear in the spotlight, Ashley isn't afraid to take a risk. In fact, when he's not in the boardroom, he can often be found at a roulette table. One of Ashley's favourite hobbies is playing roulette and, according to online casino and bingo operator bgo, he's a big winner.
As detailed in the official bgo betting blog, Ashley banked £1.3 million in a single session back in 2008. Taking on the odds inside London's exclusive Fifty Casino, Ashley reportedly placed a single bet, scooped a seven-figure win and left. This combination of fearlessness and discipline not only makes Ashley a successful gambler, but a successful businessman.
Indeed, knowing when to take a risk and when to steady the ship is hugely important in business. Ashley started his first shop in 1982 with a £10,000 loan from his parents. Had he not been willing to take a gamble with this initial investment, he'd have never expanded his business to the 400 stores he now has across the UK.  
Teddy Sagi Had the Foresight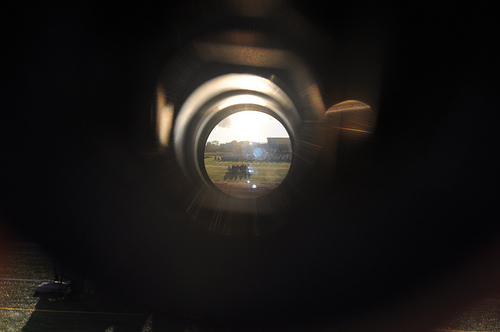 "Binoculars" (CC BY-SA 2.0) by  iantmcfarland 
Another skill every modern entrepreneur needs to master is the Internet. Like it or not, almost every successful businessperson's empire now has a presence in the virtual sphere.
However, this also presents a problem in that you need to be radically different or extremely early to the party if you want to succeed. Teddy Sagi, an Israeli businessman, is the embodiment of both these ideals.
Back in 1999, when online betting technology was in its infancy, Sagi founded Playtech. Set up to create igaming software that would eventually power hundreds of online sites, Playtech successfully cashed-in on the world's love of betting, becoming a £550 million+ company.
In fact, when you trawl through the wave of online casinos currently in operation, Sagi's influence is evident everywhere. Whether you're looking to play the Fantastic Four slot game on Titanbet Casino or Gladiator on Gala Casino, Playtech's software is renowned in the industry and that's thanks, in part, to Sagi's vision.
Sensing an opportunity and, more importantly, seizing that opportunity is crucial in business. Sagi could see that a revolution was brewing in the igaming industry back in 1999 and he jumped on it. If you want to do the same, you need to monitor current trends, assess what the younger generation enjoys and then find a way to tap into that market.
Steve Jobs Knew it All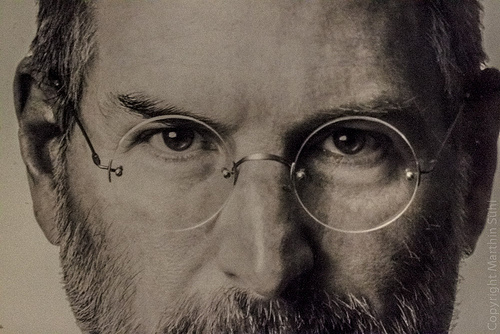 "Steve Jobs" (CC BY 2.0) by  Marthinshl 
His personality might have been slightly divisive at times, but there is one strategy Steve Jobs used to his advantage when he first founded Apple. Instead of relying on the opinions of 'experts' and conducting market research, Jobs preferred to listen to his own intuition.
In 1985, Jobs told Playboy that he built the Mac for himself and that "people don't know what they want until you show it to them." This is a controversial strategy, but it's one that will make you a market leader if it works. Jobs knew he was on to something with Apple and, by not letting anyone divert him from his vision, he managed to create one of the most recognisable brands in the world.
If you want to succeed in business then you need to have the same confidence and conviction in your idea or product as Jobs had. Don't let people put you off and don't ever give up.