Its only a few days away so if you are reading this and havent got anything (guilty!0  then here's a quick look at a few of our favourite things to get DAD this week
1. The Gift of Whiskey – Old Forester Bourbon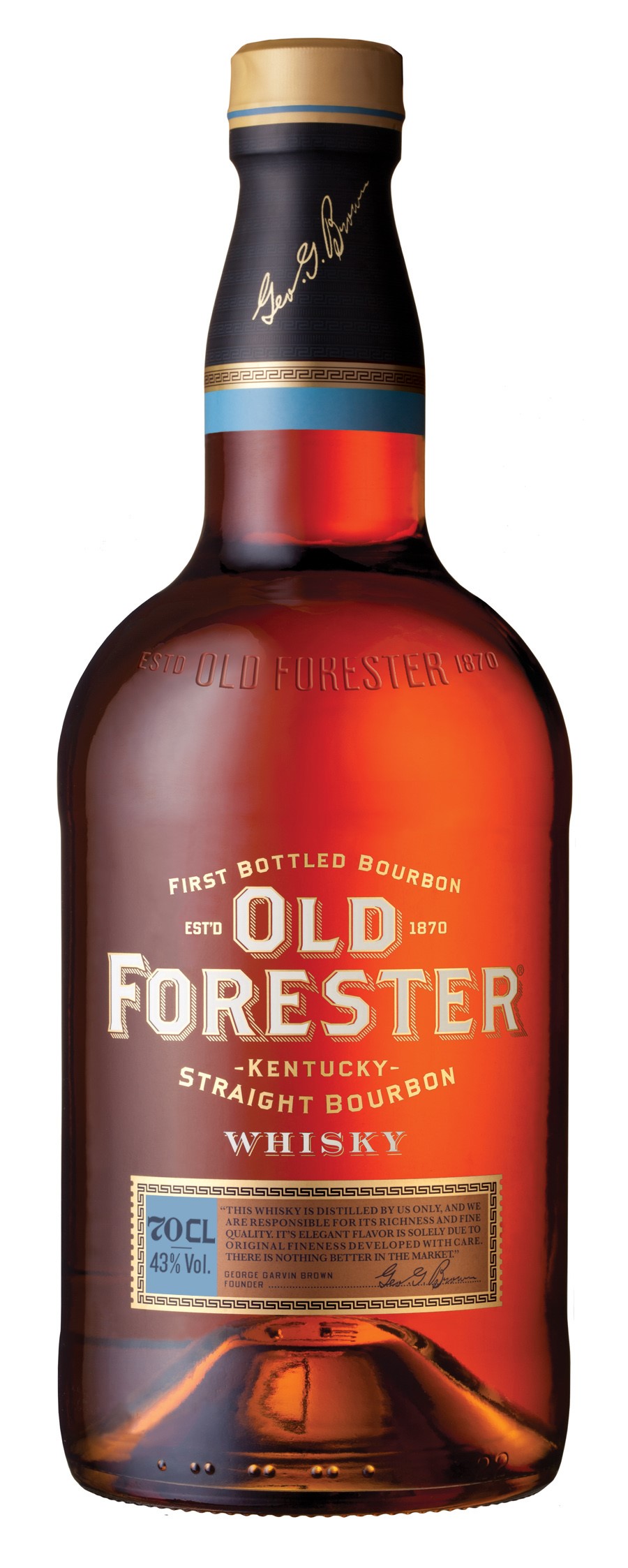 What dad wouldn't appreciate a bottle of something special that you can share together on sunday?
Old Forester, America's first bottled bourbon, is the ideal gift for those looking to treat their Dads this Father's Day. With a history as rich as its taste, Old Forester is the only bourbon that has been available pre, post and during Prohibition, and to this day is still made by the same founding family.
Stockists: Available at all good independent whiskey retailers
RRP:  £29.99
2. Cocktails Anyone? – The Old Fashioned Cocktail Case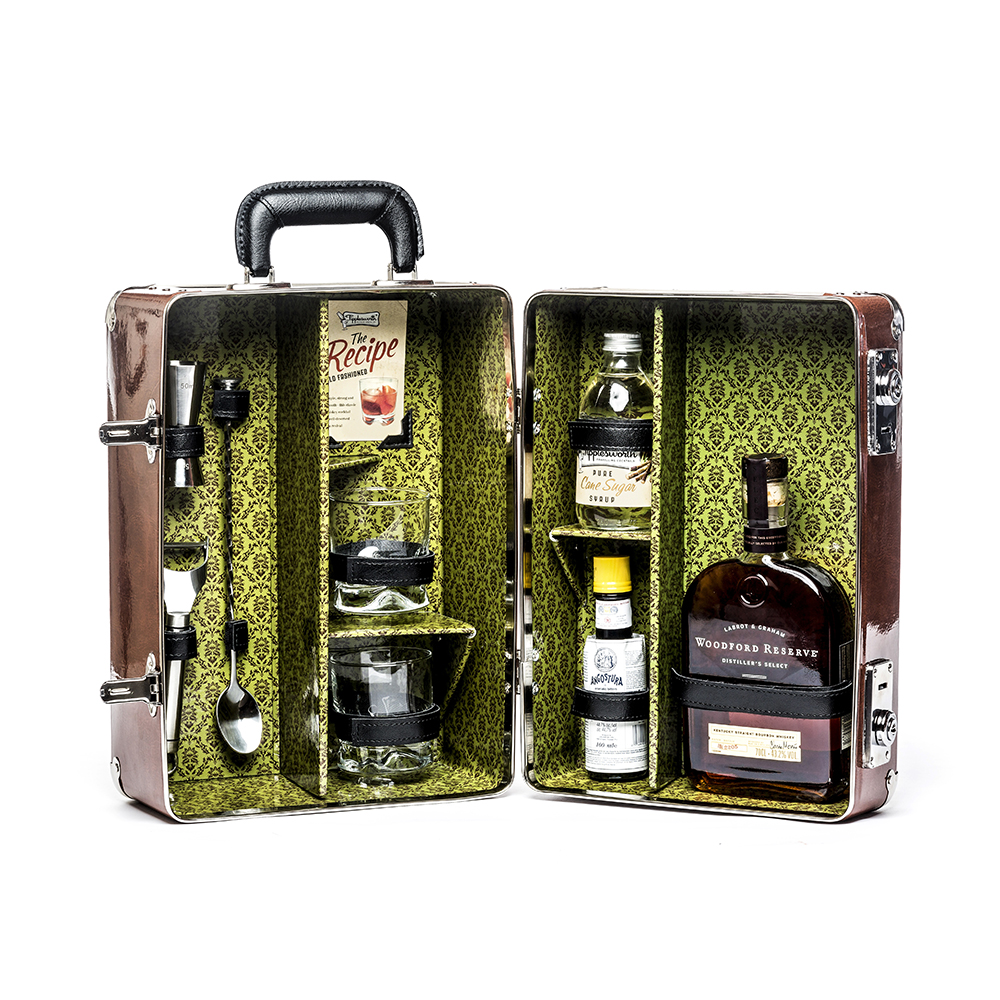 For the Dad who sees himself as a modern connoisseur, the Old Fashioned Cocktail Case allows him to channel his inner Don Draper. The case combines everything needed to re-create the classic drink, from bitters and sugar to cocktail mixing equipment, with a 70cl bottle of Woodford Reserve sitting in pride of place. All products are displayed together in a beautiful leather-bound print case, inspired by the suitcases of mid-century gentlemen.
Stockists:
Available at Harvey Nichols, Fortnum and Mason, John Lewis and Selfridges nationwide and online at www.tipplesworth.com
RRP £185.00
3. Socks &  Beer !  – Shock Top Belgian White beer and sock gift set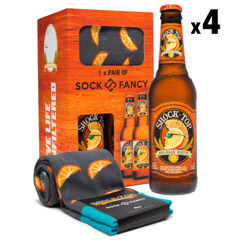 This limited-edition Father's Day gift set –  which includes two of the gifts that dad's typically receive for Father's Day – socks and beer – packaged together for a practical gift that dads will love.
The gift set includes 4x bottles (340ml) of Shock Top Belgian White, an award-winning spiced Belgian-style wheat ale with real orange, lemon and lime peels with a hint of coriander spice and a pair of fun, charcoal-coloured socks with a zesty orange print
Stockists:
Shock Top is available in the UK exclusively from Ocado.com

RRP £15.99
4. Craft Beer –  Brew Dogs Crew Picks Case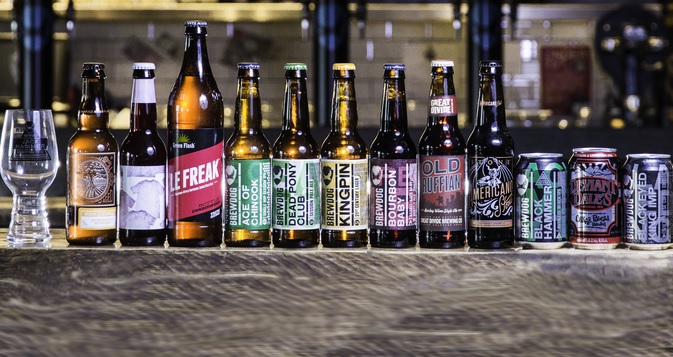 Argubly the pioneers in bringing craft beer into the mainstream here in the UK  BrewDog started out life in the founders shed and has grown into a beer and bar empire soon to be expanded into the US.  BrewDog have started a monthly Crew Picks case with one of their knowledgeable staff selecting their picks for that month, this month is Sarah Warman with her pick including the following :
1 x BrewDog – Black Hammer,1 x BrewDog – Bourbon Baby,1 x BrewDog – Kingpin,1 x BrewDog – Ace of Chinook
1 x BrewDog – Black Eyed King Imp,1 x BrewDog – Dead Pony Club,1 x Stone – Americano Stout,1 x Green Flash – Le Freak,1 x To ØL – Berry White,1 x Almanac – Saison de Brettaville,1 x Great Divide – Old Ruffian
1 x Oskar Blues – Deviant Dale's and 1 x Jack Hammer IPA glass
Stockists:
Brewdog.com
RRP £60.00
Say it with Champers – Dom Perignon 2006 Champagne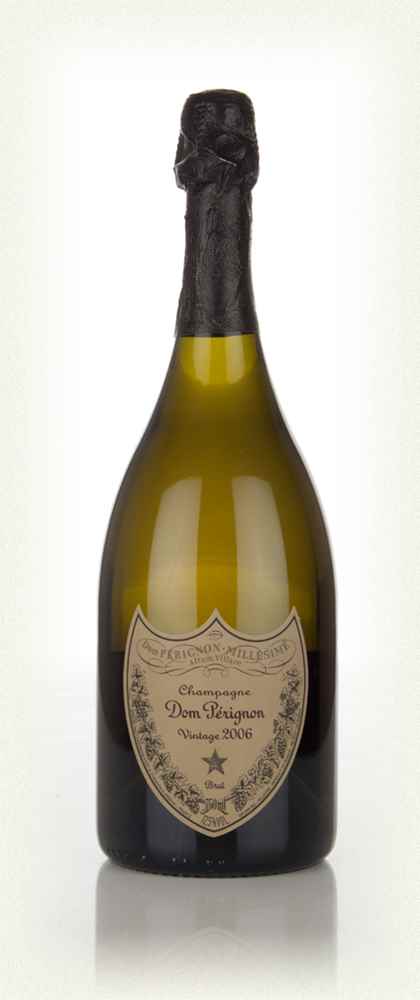 Dom Pérignon the famous Champagne produced by Moët & Chandon. Despite a mild and wet August, a warm and bright September helped the 2006 vintage and made a top quality sparkling wine possible. make your dad feel really spoilt and also have something to share with mum!
Stockists:
RRP £109.99