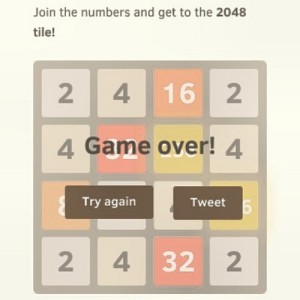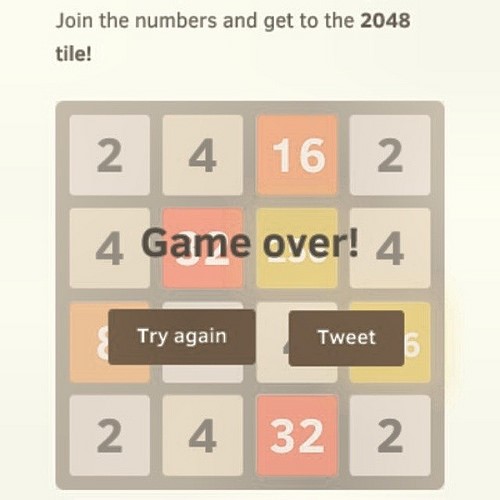 "#2048 : best game since FlappyBird, easy" (CC BY-SA 2.0) by  sennichan 
Summer is here and the heat for some is almost unbearable. Although it's nice to go out and enjoy the sun, some people prefer to sit inside with the fan and cool off with an ice cream and some quality online games. Then again, if you are the kind of person who likes to worship the sun, you could take your laptop outside and enjoy the games there. Either way, here are some of the top online games to play for free this summer.
Online Scratch Cards
There is something strangely satisfying about scratching away at a card to find out if you have won. Inspired by the traditional scratch cards available from your local supermarket, there are now hundreds of online scratch card games that follow the same basic formula. There are some sites on which players can now enjoy scratch cards for free, to get a feel for them before paying real money to play. The themed scratch cards are designed to appeal to a wide variety of audiences, and are based on films like King Kong and Rocky, and TV shows like Baywatch.
The Walking Dead: The Way of Existence
The Walking Dead is one of the most popular TV shows on the planet, and if you are one of the millions of viewers that can't wait for it to return in October, there are a few other ways to get your fix of zombies. The Telltale game series is a hugely popular spin-off of the AMC series, and involves a lot of role playing, decision-making and problem-solving. But if you prefer pure Shoot 'Em Up action, the free online game The Way of Existence may be right up your street. Play as Rick initially and stand behind a barricade desperately shooting at wave after wave of undead enemies. Between levels you can use in-game money earned to research new weaponry, new technology, or upgrade your defences. This is a basic game, but highly addictive and intense.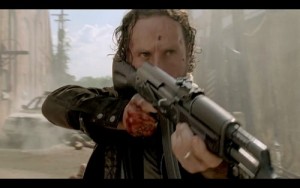 "The Walking Dead Season 5 trailer screen" (CC BY 2.0) by  Casey Florig 
Monster Truck Demolisher
If you like monster trucks and explosions, then this game will be right up your street. Use the arrow keys to control a monster truck along a 2D course, smashing up smaller cars and bombs on the way. There are endless amounts of addictive levels with fresh challenges all along the game, including ways to upgrade your truck. It also requires a fair amount of skill to get the balance right and cause the most destruction possible.
Bubble Spinner
If you prefer puzzle games, give Bubble Spinner a try. The aim is to fire coloured balls into a large mass of different coloured balls in the centre, and eliminate balls of the same colour. To add some difficulty to the equation, the mass in the centre spins when balls hit it, and occasionally other balls are magnetised towards it, increasing its mass. The therapeutic music and the satisfaction of clearing the bubbles makes this game an instant classic.
These games are just a few ideas to get you started, there are hundreds of other fantastic addictive games out there to keep you busy while you relax this summer.