Moving to a new flat in East London from the quite comforts of the West of the city I rightly or wrongly was concerned about security so when we moved in one of the first things I wanted to do is setup some kind of alarm system.
My requirents were
something simple to setup that required small to zero DIY skills ( Im a bit useless at all that)
Alerts sent to my smart phone
A one off fee, I don't want to have to enter into yet another contract.
Reasonable price point.
A Webcam feature to capture the potential culprits in action!
With the above in mind and a bit of research I came across the Smanos W100i wifi Alarm and Cam Kit.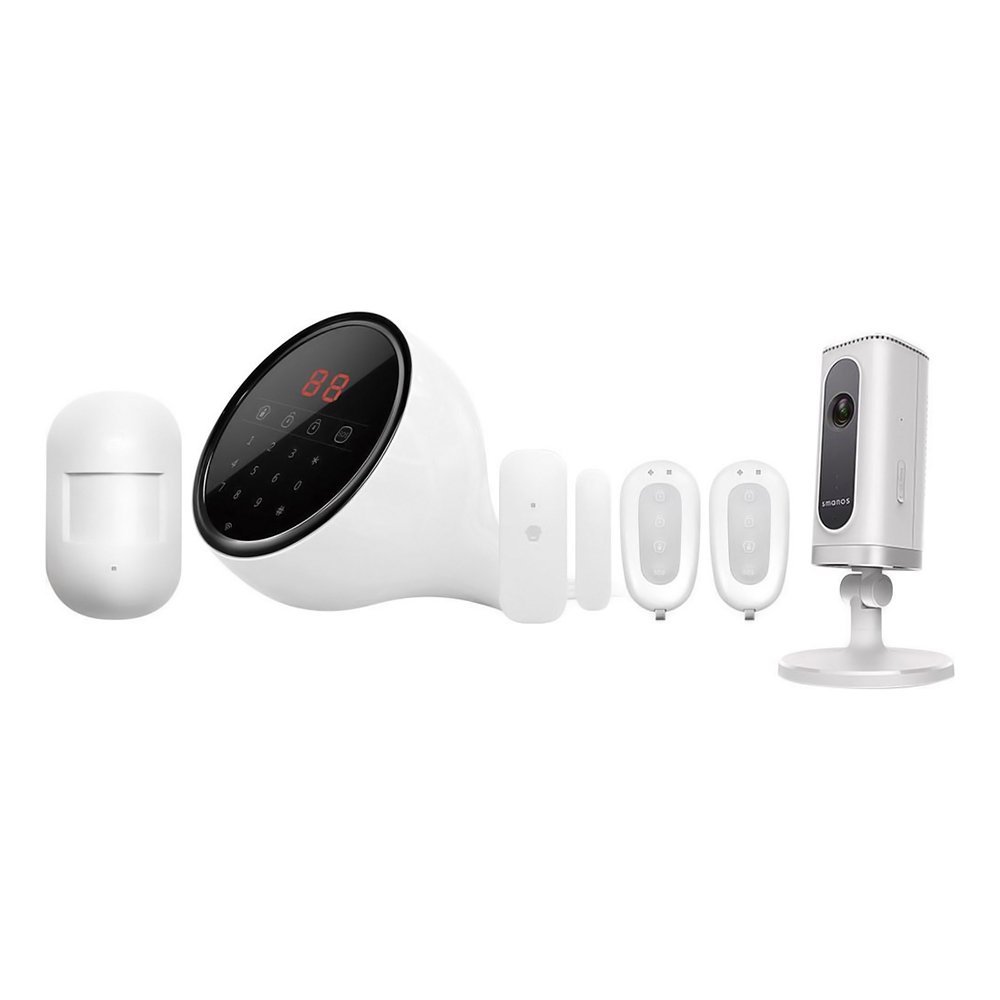 Whats in the box?
1x Control Panel / Box
1x Motion Sensor
1x Door/window Sensor
1x HD Wireless Camera
In the box you have a basic kit to get you started and will do for a small flat, but the good news is the system is expandable with the ability to add more cameras and sensor's to the system over time as you see fit.
Setup
Setup was surprisingly simple taking me about 20 minutes from opening the box to annoying my girlfriend with the noise (had to test it!) the unit runs off your home wifi so everything communicated very easily once you have punched your details in.
Using the System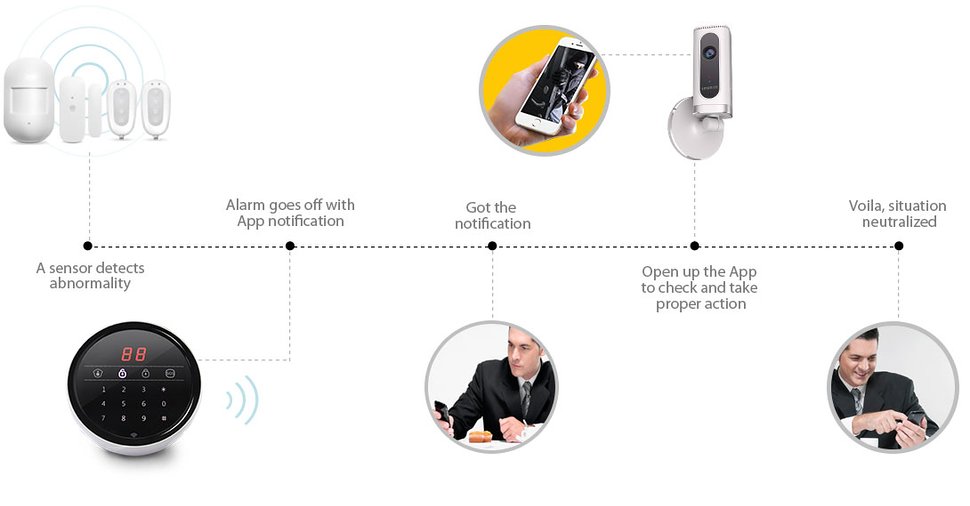 Setting / arming the system can all be done via smart phone app which is extremely handy, this can also be done via the two included remotes but I found they went straight in a drawer as the app is all you really need.
If the alarm is triggered you can log into the app and take a look at the webcam to see what's going on, decide it was just a cat and disarm and reset or call the Police etc.  The Webcam also has a SD card slot for recordings which is a great idea as most camera systems like this record to the cloud , a cloud you have to pay a subscription for and are then stuck with.
Conclusion
If you are looking for a simple yet stylish looking alarm system that is easy to setup and easy to operate when set off then I can highly recommend the Smanos system. This is a beginners set though and I already plan to buy a few more sensors for various rooms in the house but I'm also safe in the knowledge that these will be simple enough to add to the system.
Price £224.55 from Amazon.co.uk