I've always been a film collector, mainly the classics or what I consider classics anyway! And Highlander has always been a classic movie for me but the past video and DVD releases have quite frankly looked terrible, I guess the source material has suffered over the years which could be why this 30th Anniversary release was deemed worthwhile.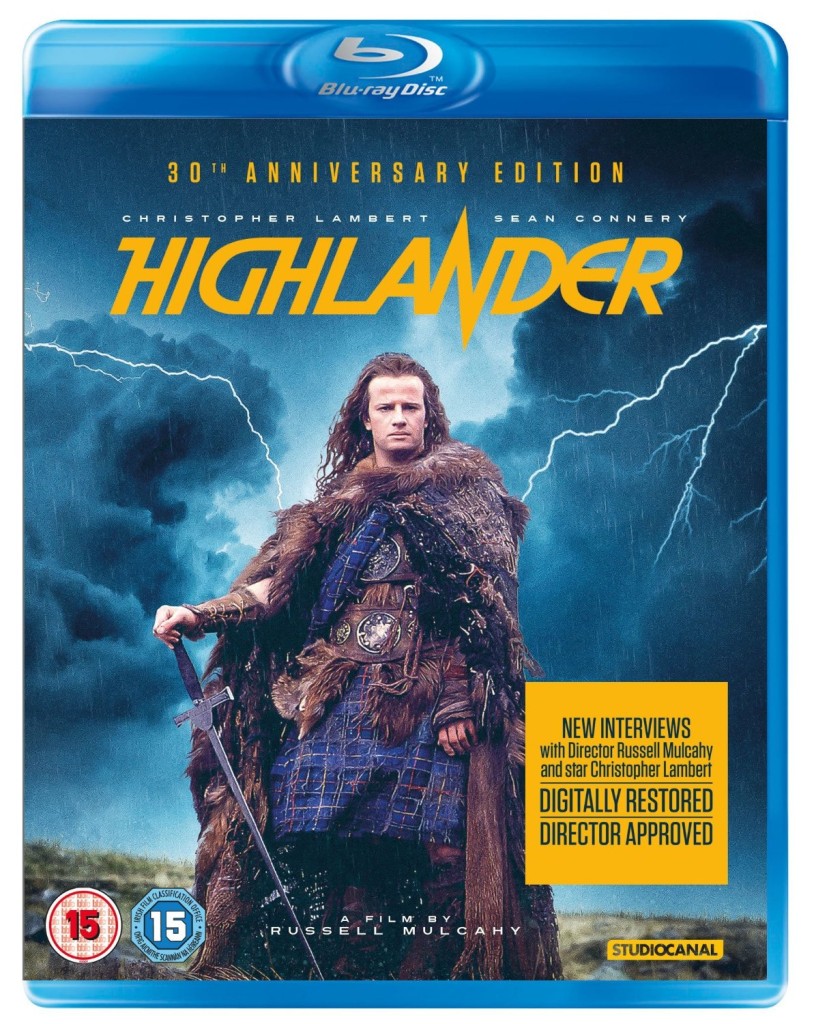 Sourced from a brand new 4K restoration of the film right off the bat it is very impressive and blows previous releases out the water, colours are clear detailed and quite frankly the film almost looks like it was made in 2016.
Sound wise the Bluray sounds spot on with clear dialogue and action, the films sound isn't exactly a benchmark for 5.1 sound but it was made in the mid-eighties so that forgivable and to be honest not needed.
Extras wise we get a couple of great interviews from Director Russell Mulcahy as well as Christopher Lambert himself, both offering a nice insight into the making of the movie and their views all these years on. We also get a commentary track from Director Russell Mulcahy which is cool if that's your sort of thing, it's not really mine.
Also included are a few deleted /extended scenes with patchy audio, to be honest you can see why these scenes were trimmed down originally and don't seem to offer much in the way of story progression.
I won't go into the film itself as you will doubtless know the tale if you have read this far already, I do though thoroughly recommend this Blu Ray and a great way to spend a few how with the Immortals.
Highlander – 30th Anniversary is out now on both Blu-Ray and DVD