I think crisp wise Doritos are probably my favourite snack, my go to flavour is of course Tangy cheese but the Chili is a close second.
Now Doritos have  unleashed two mysterious new flavours; Doritos A and Doritos B.
Doritos A is Sizzling Salsa flavour, the opposition, is a Ultimate Cheeseburger flavour, but only one will withstand elimination as the public takes to vote.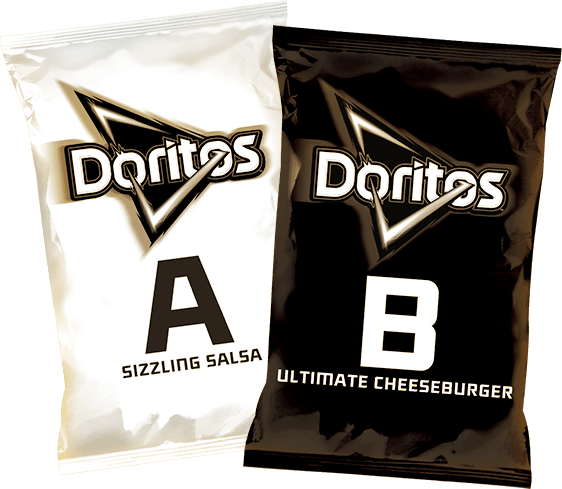 Having tried both I can without a doubt say my fave is the Salsa, I thought it would be Cheeseburger which to be fair doest really taste like a cheese burger but the salsa flavour packs a moreish tomato punch that taste every bit like salsa to me.
For a limited time only, try both before deciding which flavour you'll eliminate, revealing your boldest idea of how Doritos should banish it. Whether it's getting a T-Rex to trample on it, or turning the tables and having it smashed to smithereens by a piñata, Doritos will  choose the boldest and most creative entry and make it happen with a funny animation to share with your mates. What's more, you could win a whopping £20,000 for your idea if your idea is selected as the winner if that isn't  insentive enough I dont know what is?
To enter, simply tweet  @DoritosUK and tell them whether you'd eliminate #DoritosA or #DoritosB and how they should do it.
Doritos A and Doritos B flavours have an RRP of £1.99 for a 200g bag and are available for a limited time only alongside the existing Doritos range from stores nationwide. For more information visit https://aorb.doritos.com/en. Full terms and conditions apply, see www.doritos.co.uk.