A specially created, barrel aged cocktail named Age of Discovery is now available as an exclusive serve or by the bottle at The Savoy's Beaufort Bar. Having traveled the globe on board Cunard's flagship Queen Mary 2, the cocktail has now returned to The Savoy,  where it was mixed, sealed and bonded for its world voyage many months ago.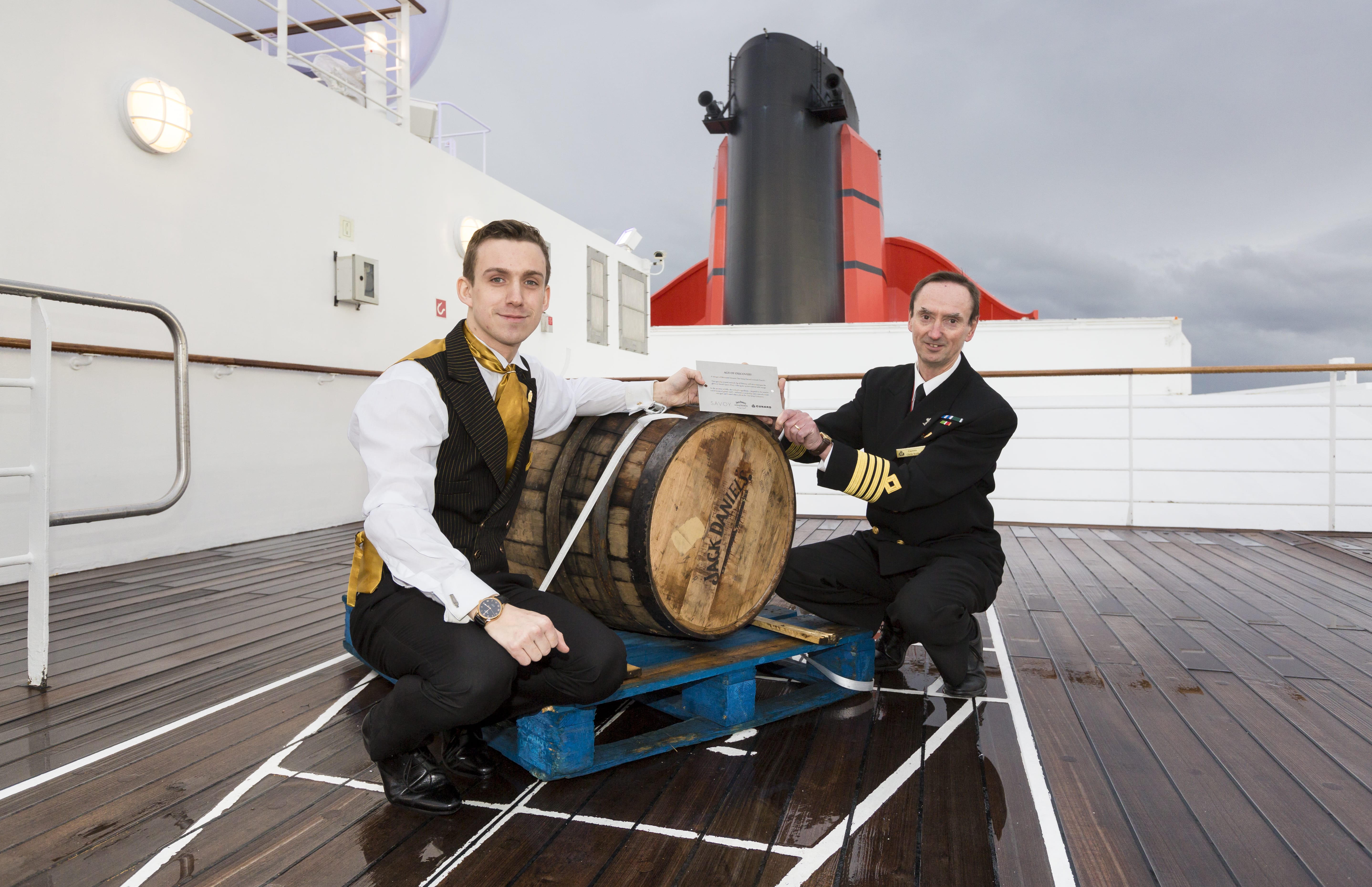 With only 700 serves available, guests can order Age of Discovery at the Beaufort Bar as an exclusive explorative serve – inspired by the incredible, vast journey the cocktail has taken. The drink, priced at £90, is served in a custom–made glass with a magnified base, atop a map board which shows the journey and temperatures the barrel went thought during its 41, 000 nautical mile journey around the world.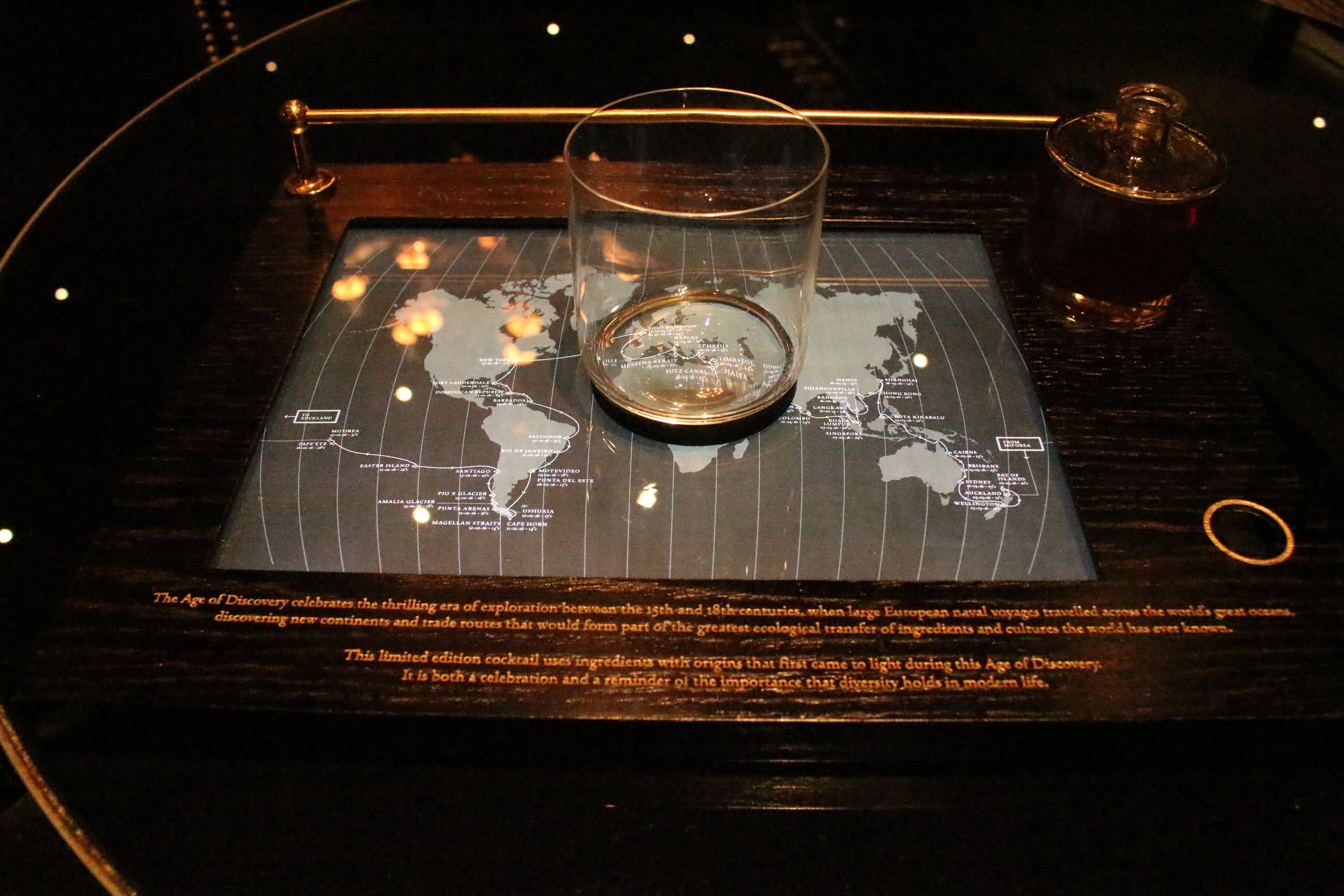 Also available to take home in a bottle, the Age of Discovery blend has become the latest limited edition bottle (priced at £350) in The Savoy Collection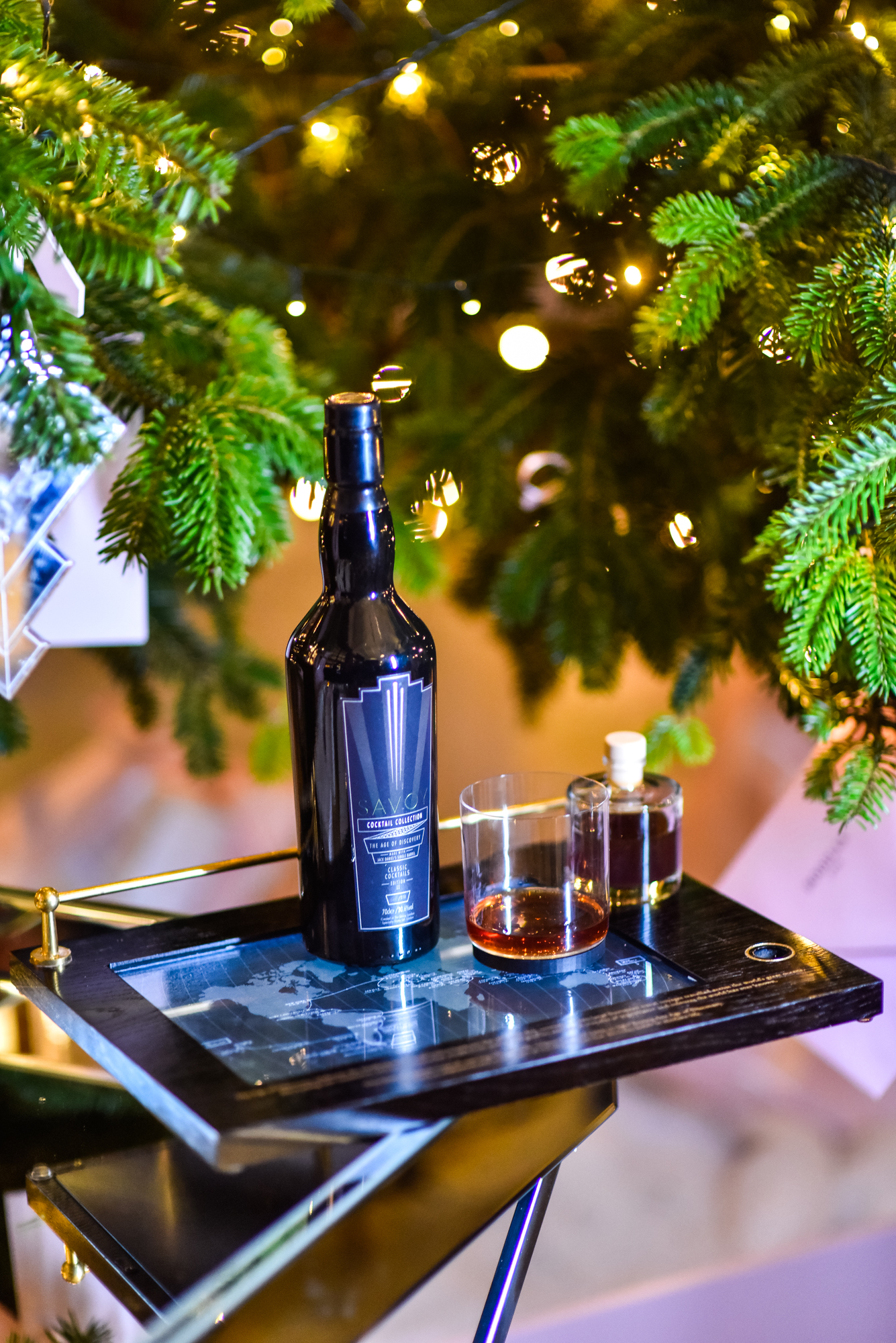 The Age of Discovery cocktail itself matured in a hand chosen, 300 litre Jack Daniel's barrel on board Queen Mary 2 during her 41, 000 nautical mile, four-month world voyage from January – May 2016. Formulated by the team at the world-famous Savoy's Beaufort Bar, named Best International Hotel Bar 2015, the Jack Daniel's cocktail is inspired and influenced by the tastes and aromas of the continents Queen Mary 2 visited; from Europe to Asia, Africa, the Americas and Oceania.
During her four-month circumnavigation, Queen Mary 2 visited 39 ports of call in 27 countries, during which time the barrel was secured in open deck space to expose it to the varied elements and climates that have influenced the fascinating final result. Prevailing temperatures, humidity and sunlight – as well as more inclement conditions – have combined to produce this truly unique barrel-aged cocktail.
The cocktail will be exclusively available to purchase at The Savoy's Beaufort Bar, and on board Queen Mary 2.
http://www.fairmont.com/savoy-london/promotions/age-of-discovery/