Back for the second year in London, beer lovers get your credit cards at the ready as Chicago based brewers Goose Island have announced details of their 2017 312 Day.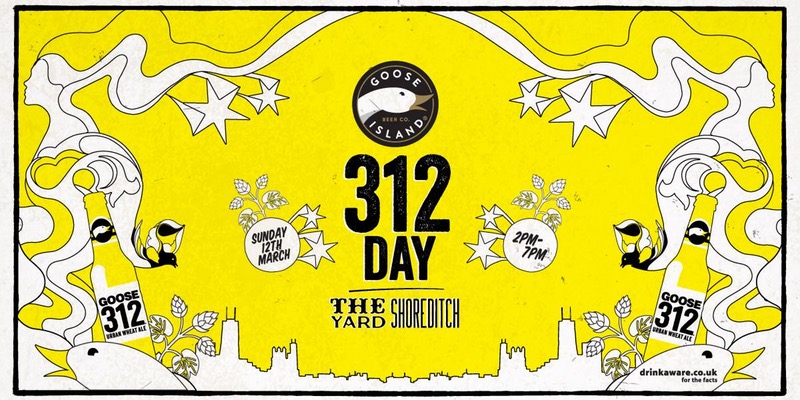 Beer lovers will get the chance to try some of Goose Island's best beers including 312 Urban Wheat Ale, which is inspired by and named after the city of Chicago's dialing code. Other Goose Island classics like Honkers Ale, Green Line and Goose IPA will also form part of the 312 Day beer line-up. Howard's Meat Co., whose background is rooted in the smoking pits of Austin Texas, will create a one-of-a-kind BBQ brunch specially crafted to pair with the beers.
312 Day has been held in Goose Island's native Chicago for five years and is designed to celebrate 312 Urban Wheat Ale – inspired by the city's dialing code (312) and for the second year running Goose Island bring the event to Londons Shoreditch.
As well as beer and food revelers will be entertained by music from the fantastic Frank Turner as well as support from one-man blues band Son of Dave and Brixton brass 8-piece, Brasstermind.
The event takes place on Sunday 12th March and tickets are priced at £10 and are on sale now from Eventbrite. All ticketholders must be over 18.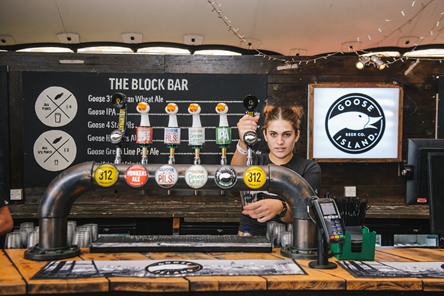 Each ticket-holder will be granted one complimentary glass of Goose Island 312 Urban Wheat Ale upon entrance. Doors will open at 2pm and will close at 7pm.