The online prescription glasses game seems to have expanded so much in recent times. When I first bought a pair online a few years ago it was a new strange thing to do – much like ordering your weekly shop online, people were used to going into an actual store to select their specs.
As I say, I've done this before with a few companies with mixed results. The thing is you still need to go to an opticians to get your prescription and in my experience they are not too open to the idea of just sending you on your way to buy online.
One way they try to hinder this is by not giving you the pupil distance measurement (something it seems they don't legally have to tell you). This is really quite annoying and one of the reasons a lot of people are put off online specs as to measure yourself seems a bit daunting. So let me tell you about my wonderful experience with Eyedoo and what they 'doo' (get it?)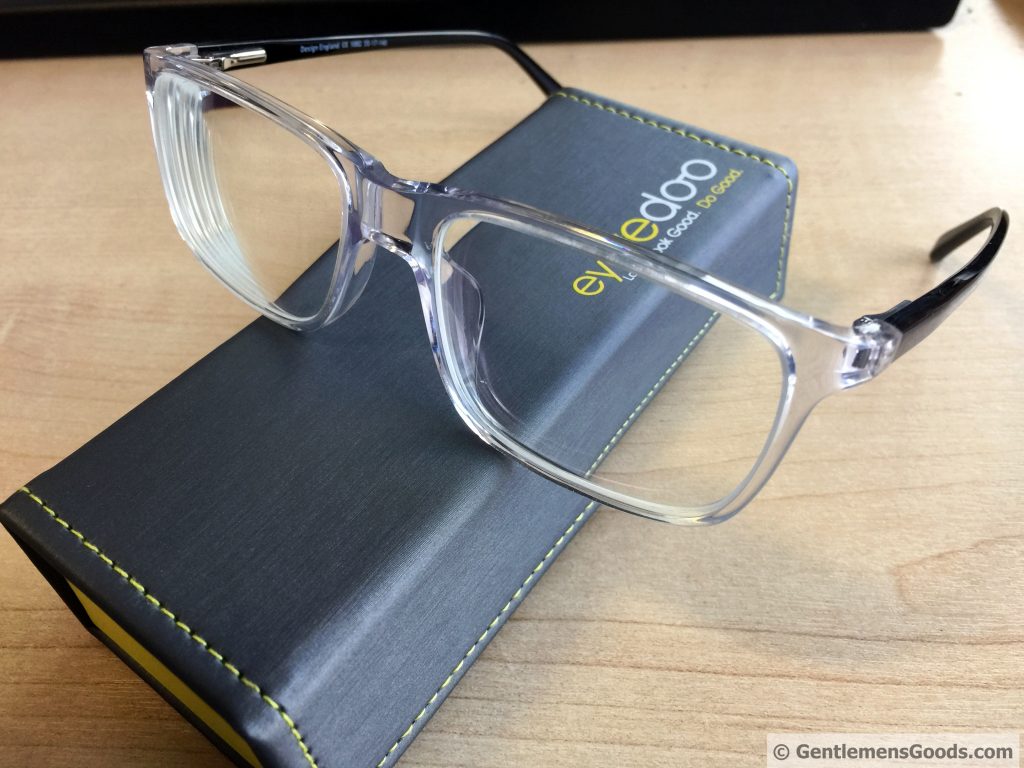 Eyedoo have a range of both regular frames and sunglasses frames, ordering online was really simple. I selected the frames I fancied, uploaded a snap of my prescription card and that was it.  Now coming back to that pupil measurement, Eyedoo have a rather clever solution to get this.  They ask you take a selfie with your driver's licence or credit card held under your nose and email it to them, from this they are able to work out your correct pupil distance. Clever eh?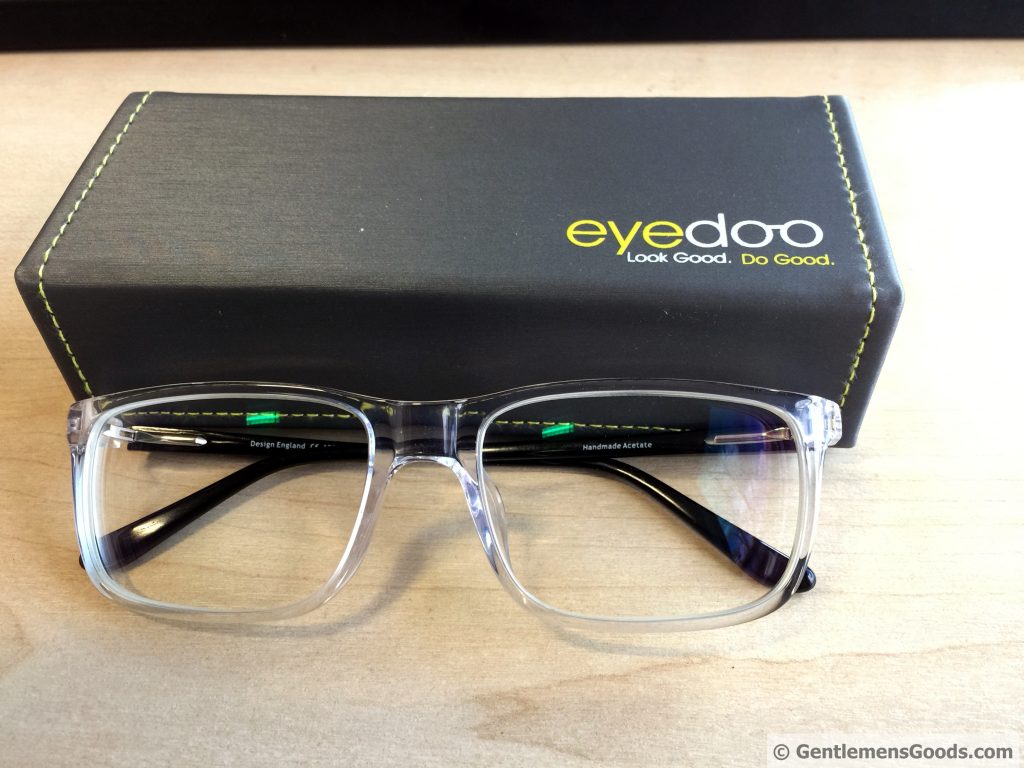 So I ordered my glasses on Friday morning and amazingly Monday morning they arrived on my desk. I'm really very pleased with the glasses and the service, another big player in the game took a couple of weeks to get my specs last time I ordered them so this is amazing service.  My order came to just under £55 delivered which is fantastic value.
As an added bonus by buying your glasses from Eyedoo you are giving back too, as 5% of every purchase is  donated to Vision Care for Homeless People, a charity set up to provide eye care services to homeless and other vulnerable people in an accessible and friendly environment in which they feel safe, welcome and comfortable. Great idea.
Eyedoo can be found at www.eyedoo.co.uk