Last weekend we were invited to try the Sunday roast offerings from new French bistro-cum-steak house Bordelaise located in South London's Tooting.
I haven't been to Tooting in years although heard good things but as we approached I have to admit slightly rundown looking indoor market in which Bordelaise is located I feared the worst.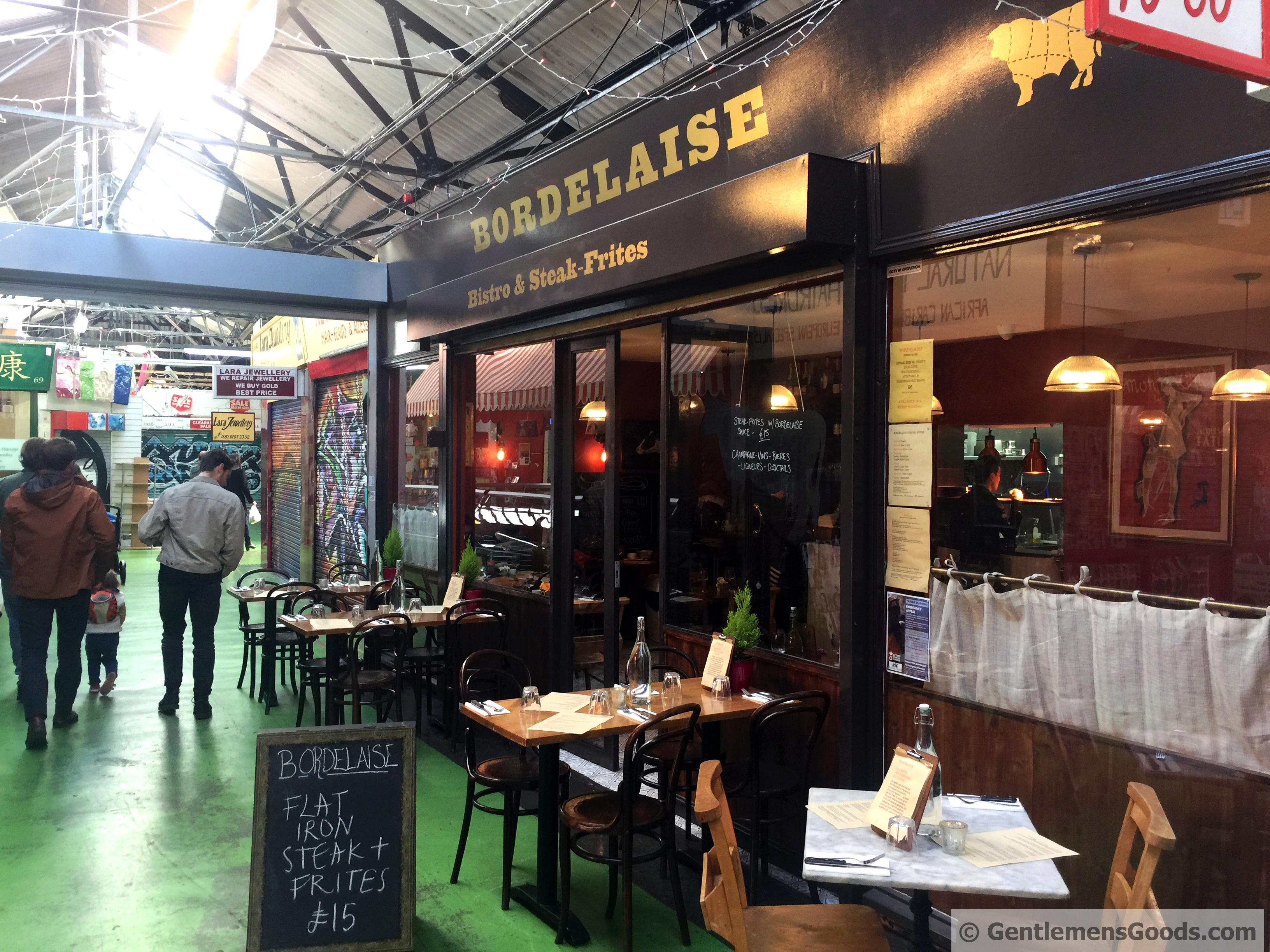 As we passed a grimy looking phone stall and one shut shop after another things were not looking promising. But then we made it down the passage to Bordelaise which – as you can see from my photo – looks amazing (and actually totally out of place with its surroundings).
Bordelaise is owned by the ex-food and drink editor of the Independent and the two owners of other very well regarded restaurants so on paper these guys should know their stuff.
We arrived at midday just as Bordelaise opened and at the time their only customers, this always makes me feel a little strange especially with such a small dining area but service was polite and quick with drinks soon in front of us.
We ordered our roasts, (today was roast chicken with green beans and dauphinoise potatoes) after which our waiter asked us if we would like some cheese while we waited. It would be rude not to wouldn't it?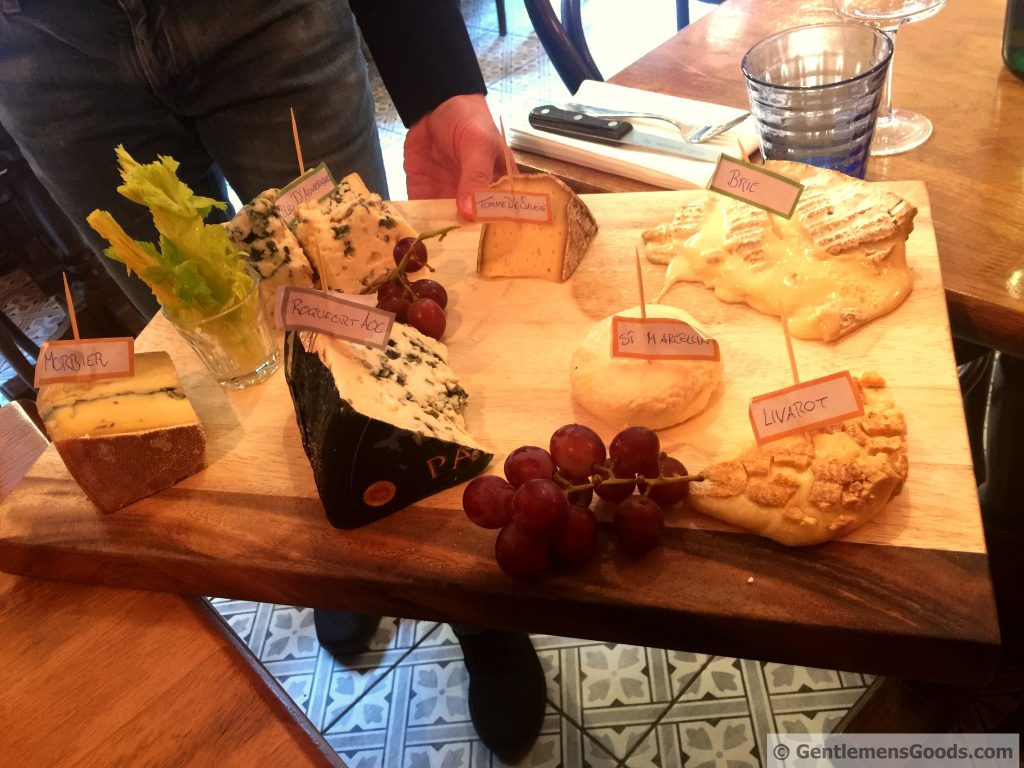 We were shown most fantastic display of cheeses from which we picked our selection and were promptly served with some bread while we waited for our roast dinner to be cooked.
The main event soon arrived, as the plate sat down in front of me the smell really was out of this world, and both the portions of chicken and dauphinoise potatoes were extremely generous.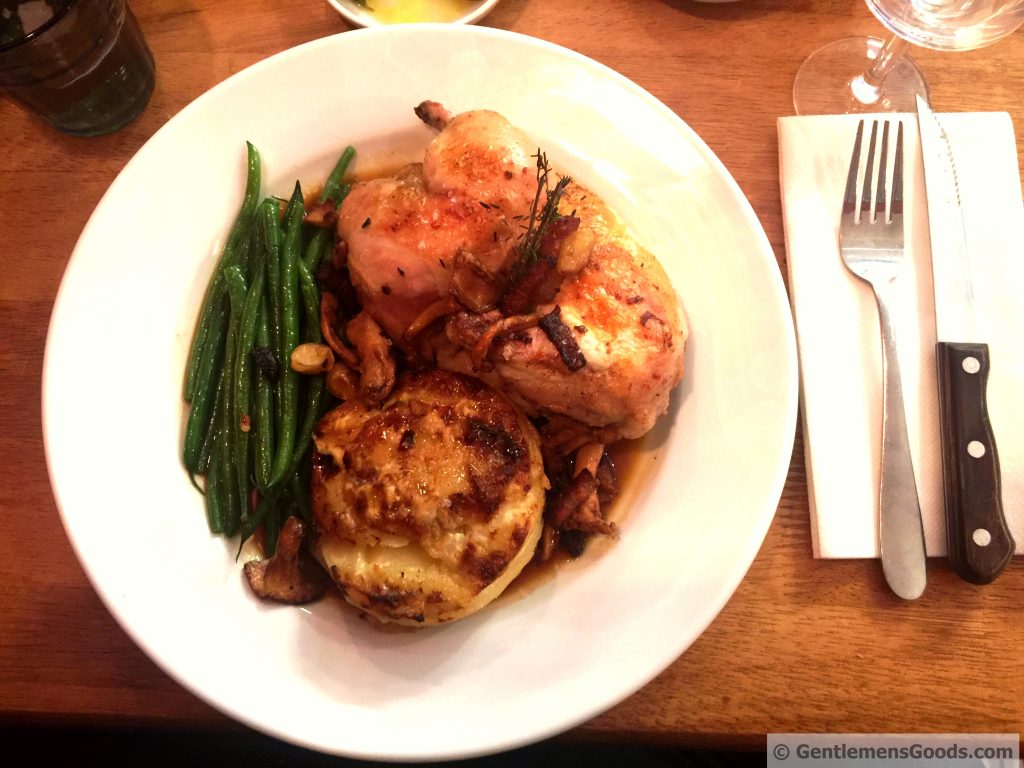 The chicken was perfectly cooked which a lovely crispy skin, the potatoes were completely out of this world though, in fact just over a week later I'm still thinking about their delicious garlicky goodness I only wish I could make these they truly were wonderful.
At £14 this roast is a complete bargain and if they keep these standards up I will without question return for more. After all, I do love my roast dinners.
We were not quite done yet though. I spied a chocolate fondant on the menu and if there is one rule in life you should stick by it's always order the chocolate fondant. This one was most defiantly the best gooey chocolatey fondant I have ever had, bravo Bordelaise.
Chatting to the waiter about my earlier concern about the somewhat shabby locale, he informed me the arcade was going through somewhat of a regeneration and more and more interesting food spots were opening up. Indeed as I looked more closely on my way out I noticed the now open sushi bar, the craft beer shop and bar and several other spots that were shut when we first arrived. So it seems the future bodes well for both Bordelaise and the arcade.
Bordelaise, Units 9-11, Broadway Market, 29 Tooting High Street, London SW17 0R
Nearest Tube : Tooting Broadway
www.Bordelaisde.co.uk