Last week we reviewed a bottomless brunch at Kupp in Paddington. This week we check out another brunch with bottomless delicious Czech beer but this time its Pilsner Urquell at Galvin HOP.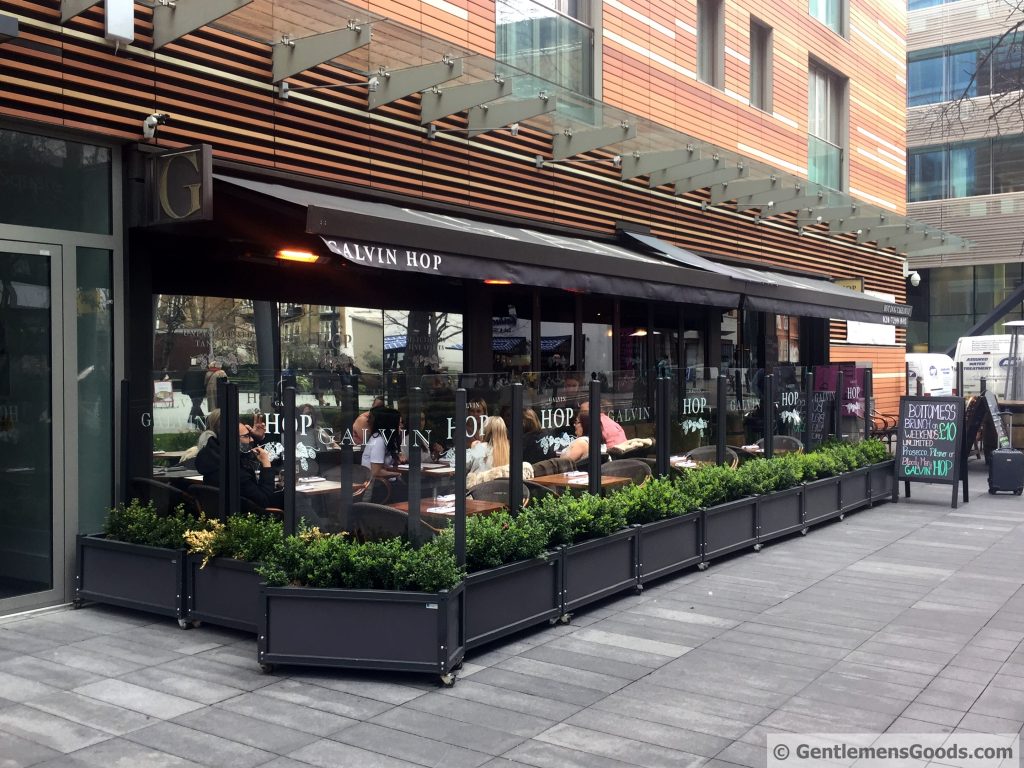 Located in London's Spitalfields Square Galvin HOP is their more relaxed pub like annex to the popular Galvin La Chapelle restaurant. Offering more simple straight forward dishes and with Pilsner Urquell (my favourite beer) in their tanks I was keen to check out their brunch offerings.
The brunch menu is served between 11.30 and 4pm Saturday, Sunday and bank holidays with the option to upgrade to bottomless Pilsner Urquell , Bloody Marys or Prosecco for a really very reasonable £10 for two hours.
As we walked in at 1pm I noticed already the place was busy (I'd suggest you definitely book ahead) we walked through the bar area to the main glass-roofed seating area for our brunch. Having never been here before I didn't actually specify I wanted to sit here but it was a real bonus as Saturday was a lovely sunny day and the room really lit up through the transparent roof.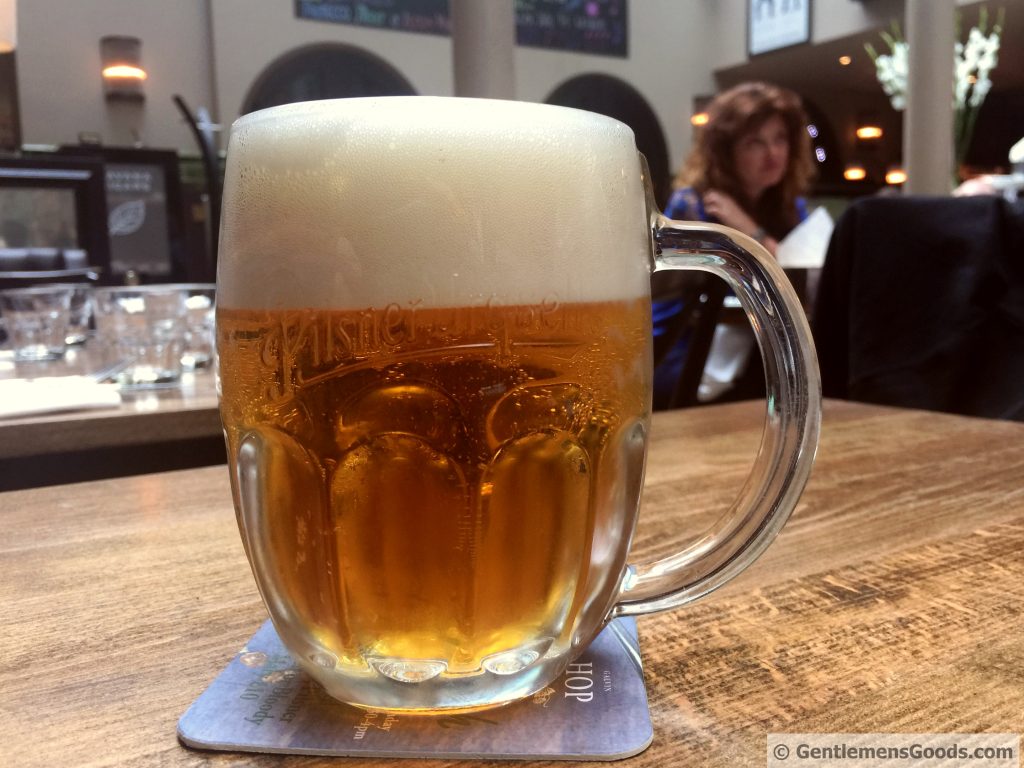 Firstly we had to select our drink, I knew already I wanted to go for the bottomless Pilsner Urquell, my girlfriend chose likewise and as we studied our menus our beautifully poured beers quickly arrived.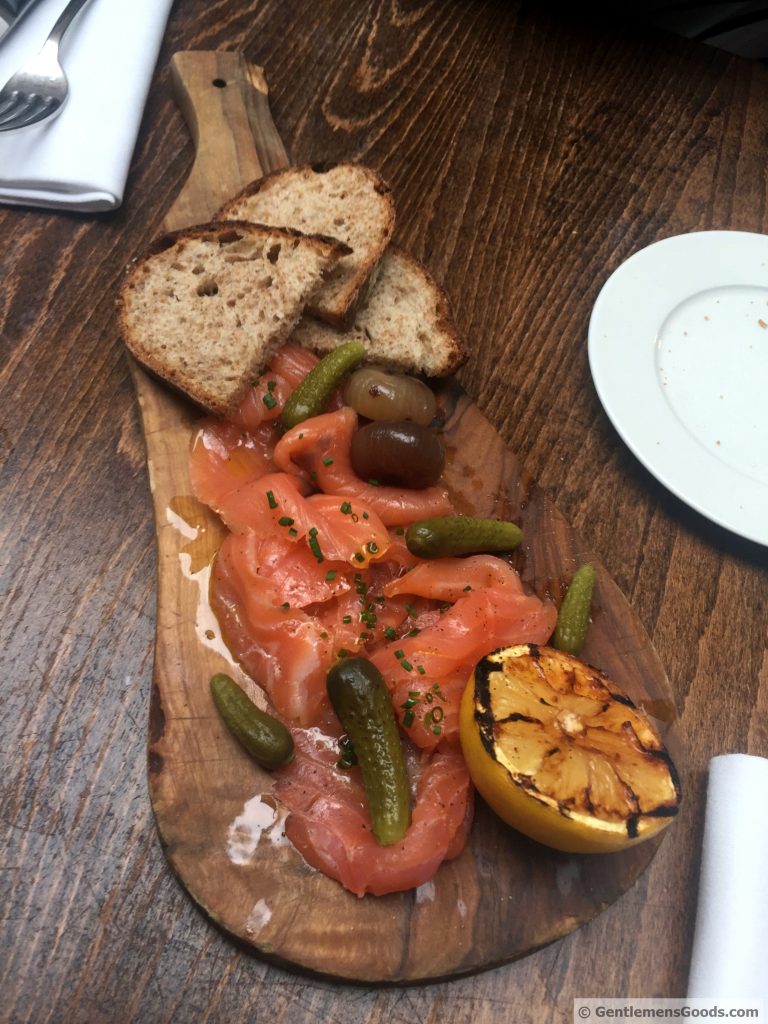 To start we shared some bread with quite possibly the tastiest smoked salmon I've ever tried, it seemed so fresh and flavoursome (maybe I've just always had bad salmon?) it really was rather good. The portion for the price was really generous as well.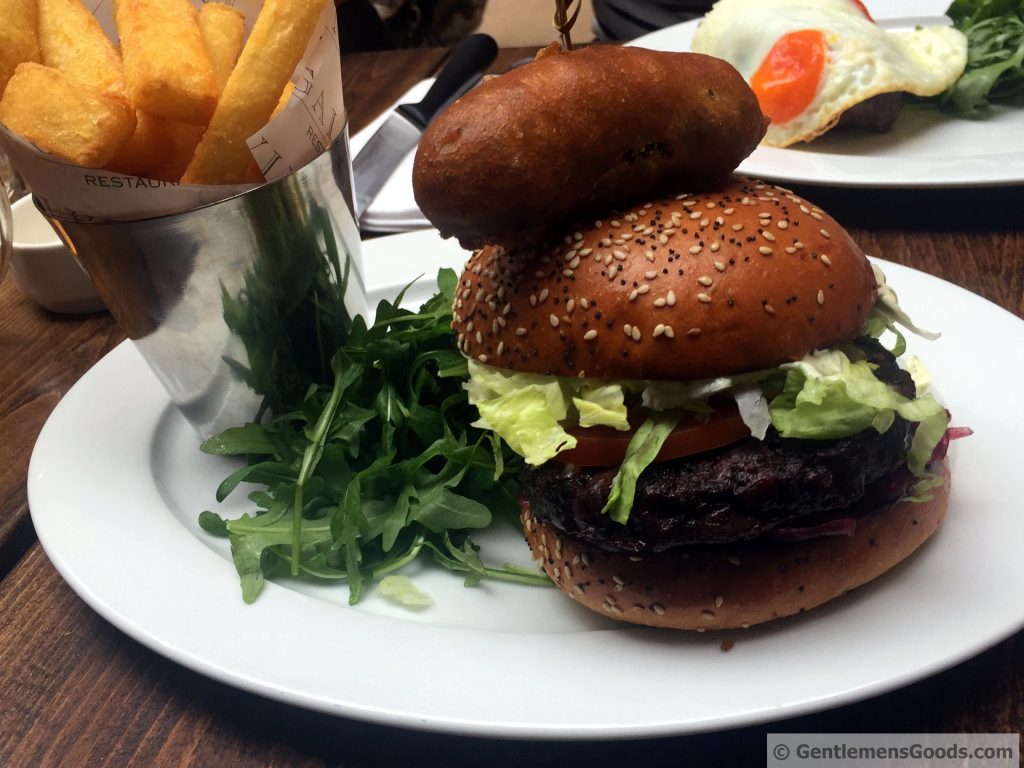 Then onto our mains, by this time I was feeling more in a lunch frame of mind so I went for the deluxe burger which came with a fried pickle on top as well as amazing crunchy fat chips.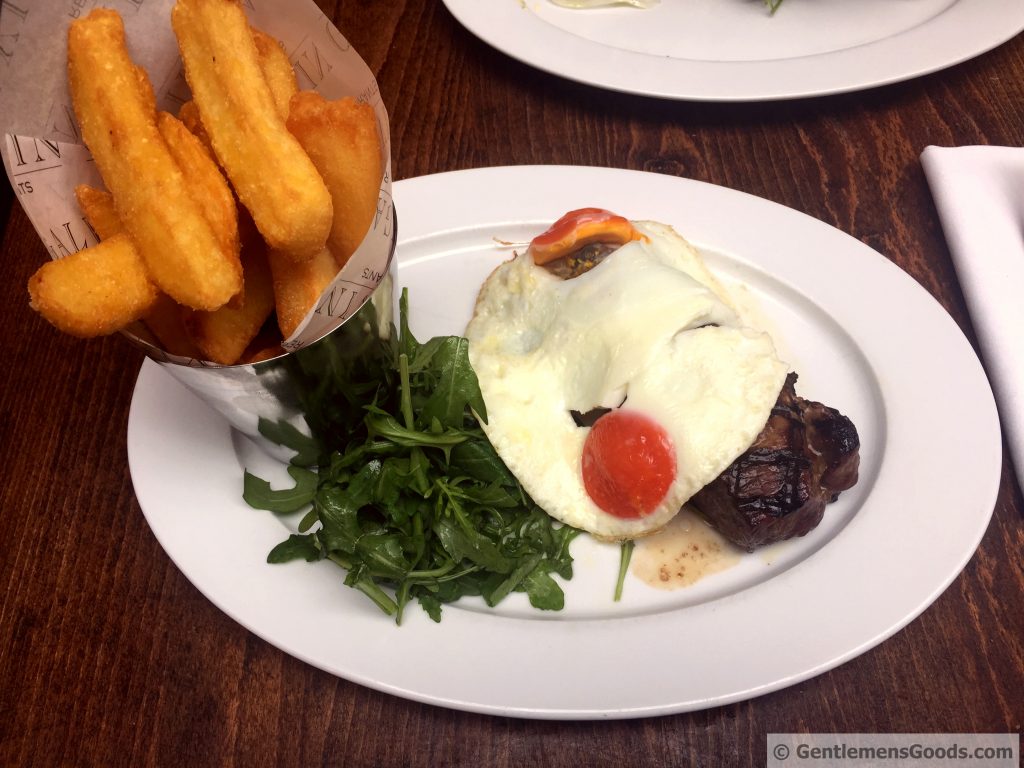 My girlfriend went for the steak and eggs which I was immediately jealous of when it arrived but I can't eat two meals so it just means I will have to return so I can try it!
Throughout the meal Galvin Hops staff were excellent at staying on top of refreshing our beers and barely did I have a mouthful left before they were over with a replacement. What more can you ask for?
As we finished our meal our charming server explained she had recently returned from Pilsen in the Czech Republic (now called Czechia) where she had been trained how to pour the perfect pint of Pilsner Urquell. She asked us if we would like to see the different pours on offer, we of course said yes!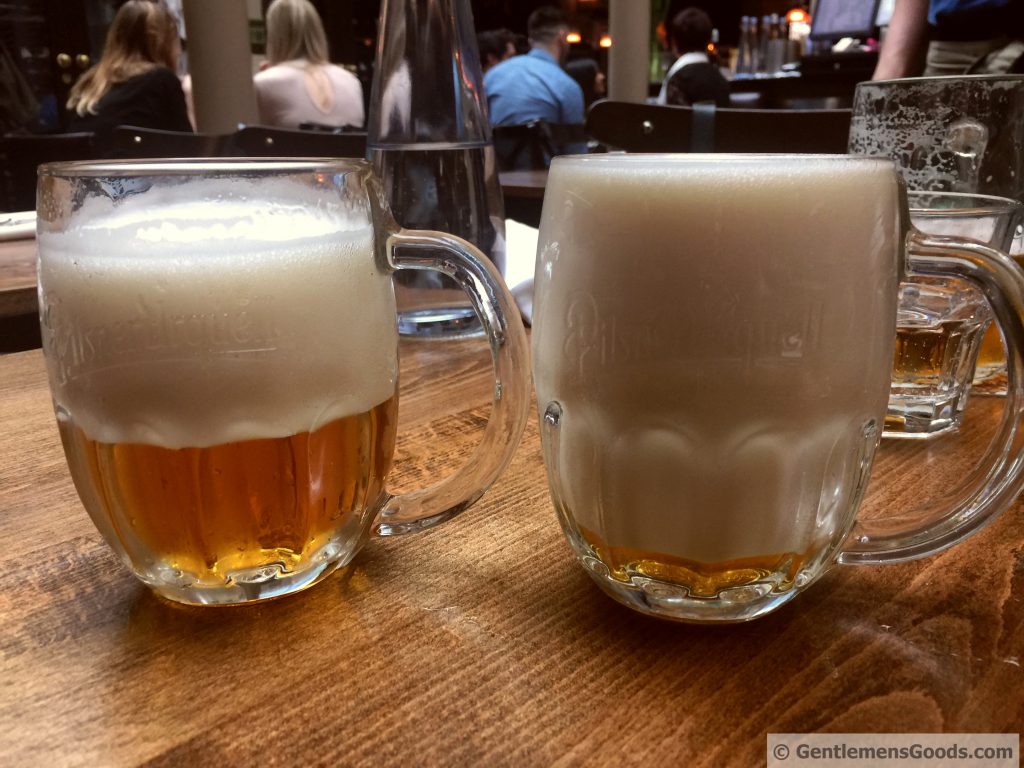 As you can see in the photo above the two pours were on the left the Hladinka pour with over a third of the glass foam results in less carbonation and a smoother drink. On the right the Milko pour which has a small amount of pilsner at the bottom with the rest of the glass filled with the wonderfully sweet pilsner foam, a desert in itself some Czechs argue! If you go I would highly recommend you ask to try these pours after your meal.
We thoroughly enjoyed our brunch at Galvin HOP, in fact we are already planning our return so I think that tells you all you need to know.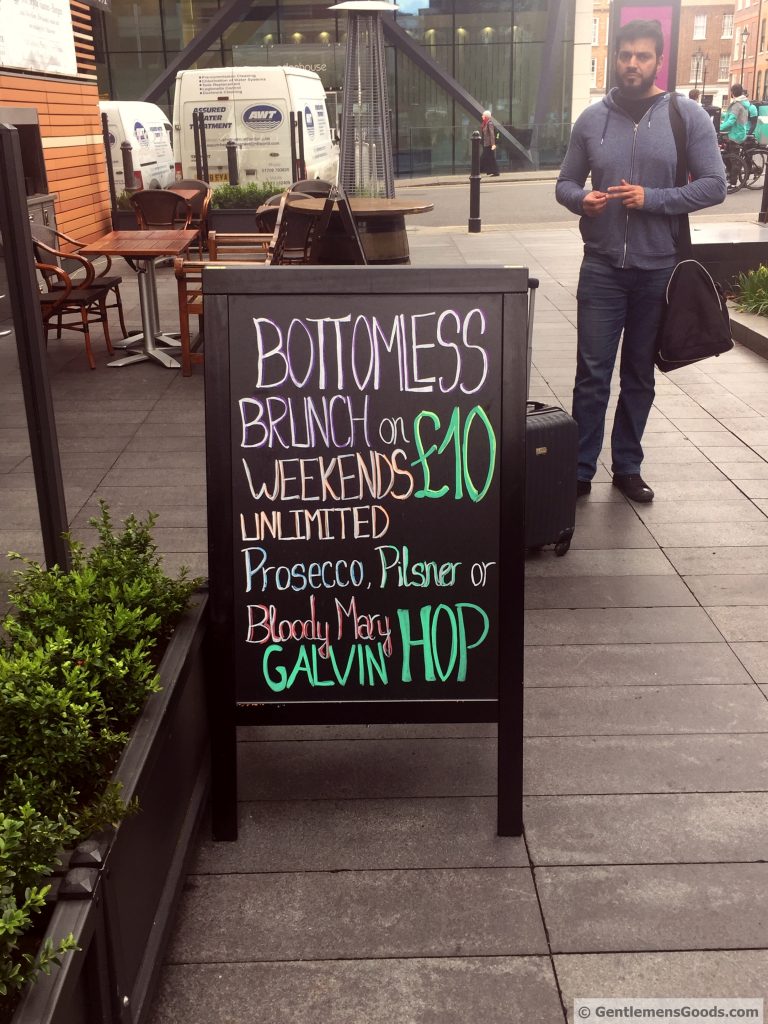 Galvin HOP ,35 Spital Square, London
Nearest Tube : Liverpool Street
*Galvin HOP offered us a free meal but agreed we would write an unbiased review, all words are the writers own and my love for Pilsner Urquell is strong and true.