Last week I had a real craving for some Krusovice, a Czech pilsner that's not widely available in the UK at the moment.
But one of the places it is available is in KuPP in Paddington so we made plans to 'Czech' this riverside venue out at the weekend.
KuPP's website says the menu was developed around a desire to use notable Scandinavian ingredients in a British way, having never been to the region I was really interested to see what it had to offer.
We arrived at KuPP on a lovely sunny day eager to have some lunch and tuck into some quality Czech beer, on the table I noticed they had a bottomless brunch menu. I see these things as a bit of a challenge much to my girlfriends dismay!  What's interesting about the bottomless brunch here is that it includes beer, most places do them with prosecco, so again this excited me. Bring it on!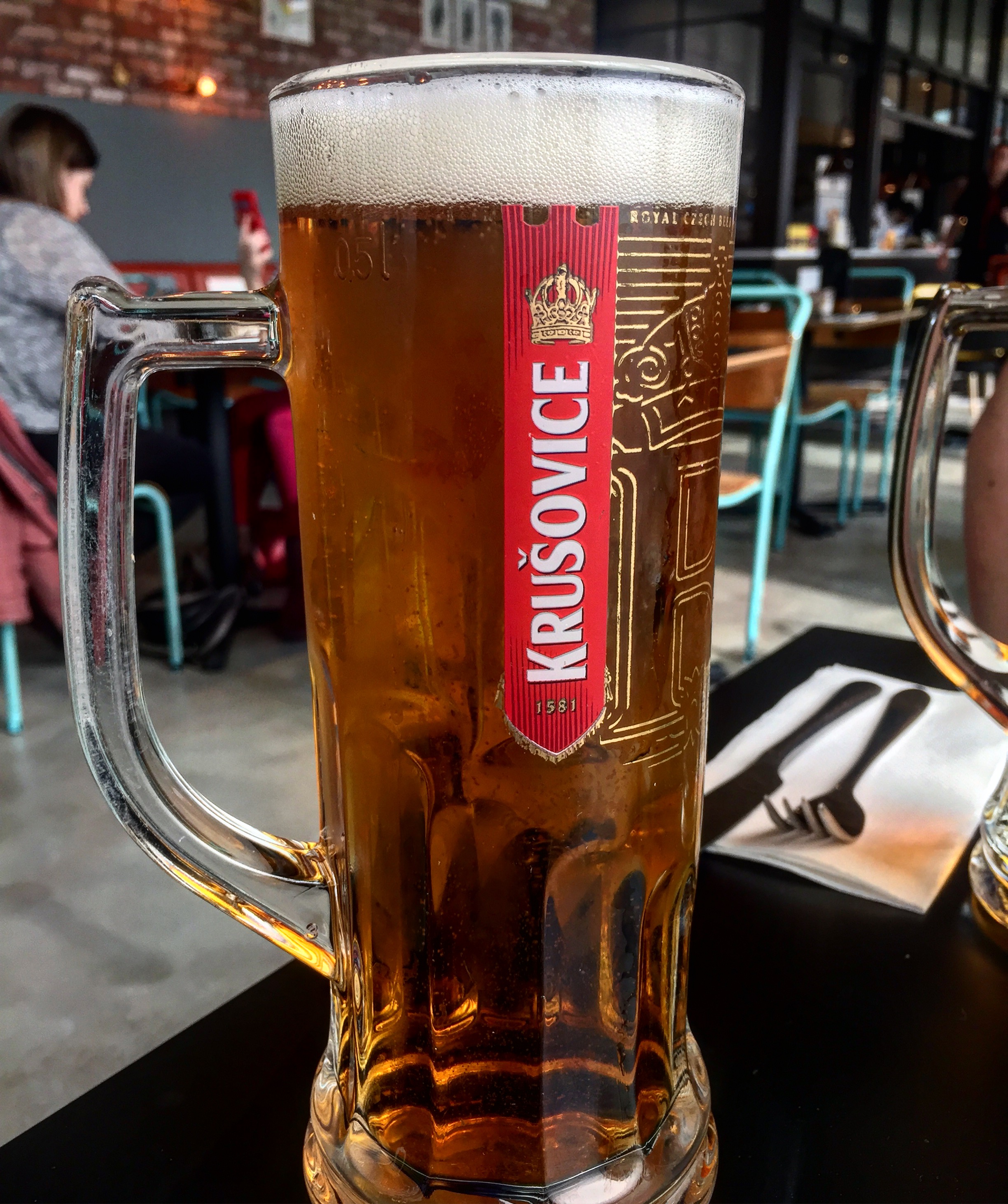 With any type of bottomless or unlimited offer there are rules, in this case for £30 we had 90mins in which time we could have as many pints or a choice of two cocktails and smorgasbords as we liked, providing we had finished the previous one beforehand.
Service started off a tad slow, and we wondered if this was part of the plan to stop me consuming more than one pint but no things soon picked up as the restaurant filled up a bit and we got tucked into our food.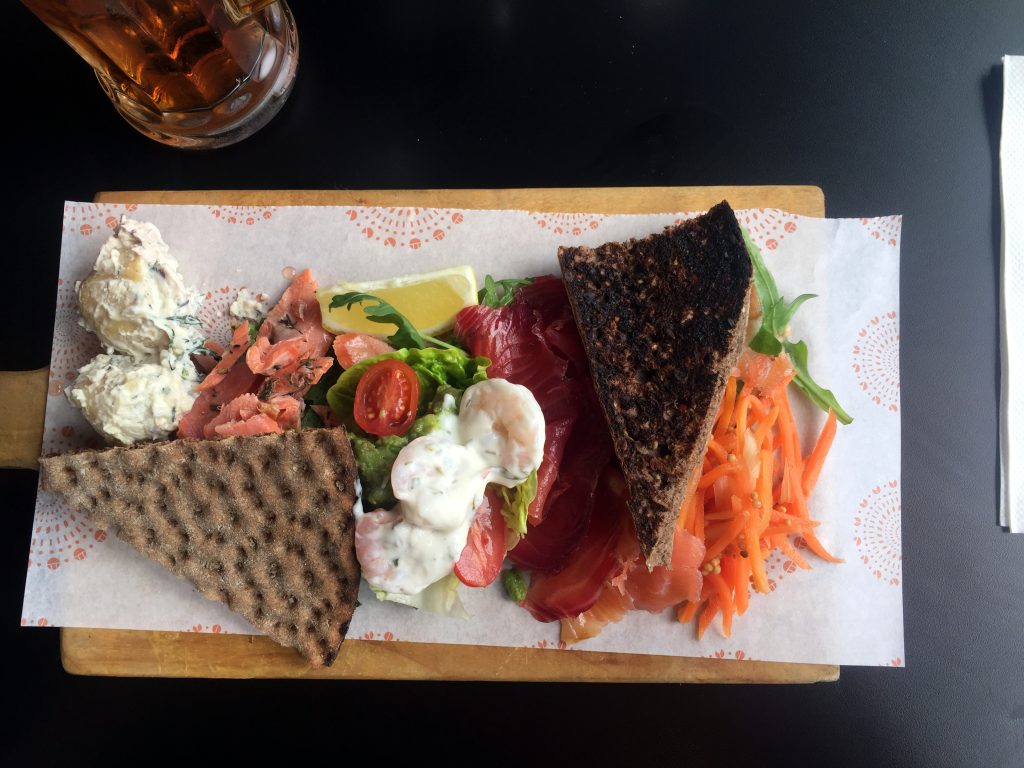 The smorgasbords are quite substantial, with a generous helping of smoked salmon and trout and prawns the 'Fiske' board was a favourite of both of ours, it tasted fresh and was well presented.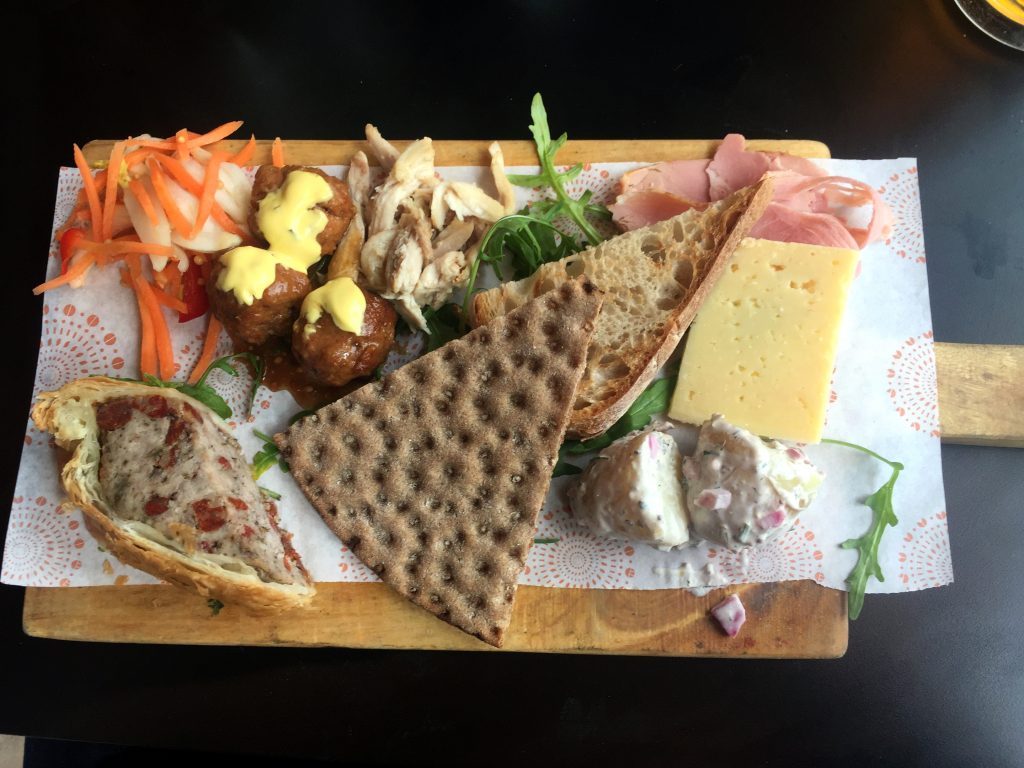 The KuPP board had lovely mini meatballs and a gorgeous chorizo sausage roll as highlights.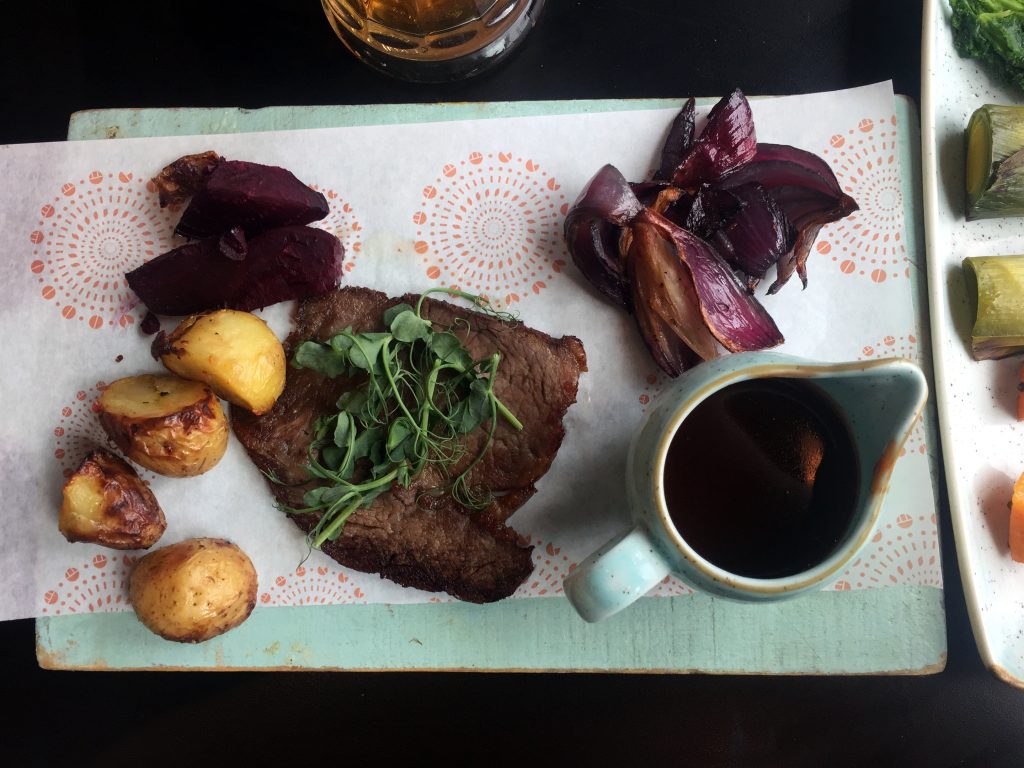 Finally we tried the Smokin Roast board, which was a kind of deconstructed roast dinner while my girlfriend tried to eat some of the veggie board but realised she had taken on too much by that point!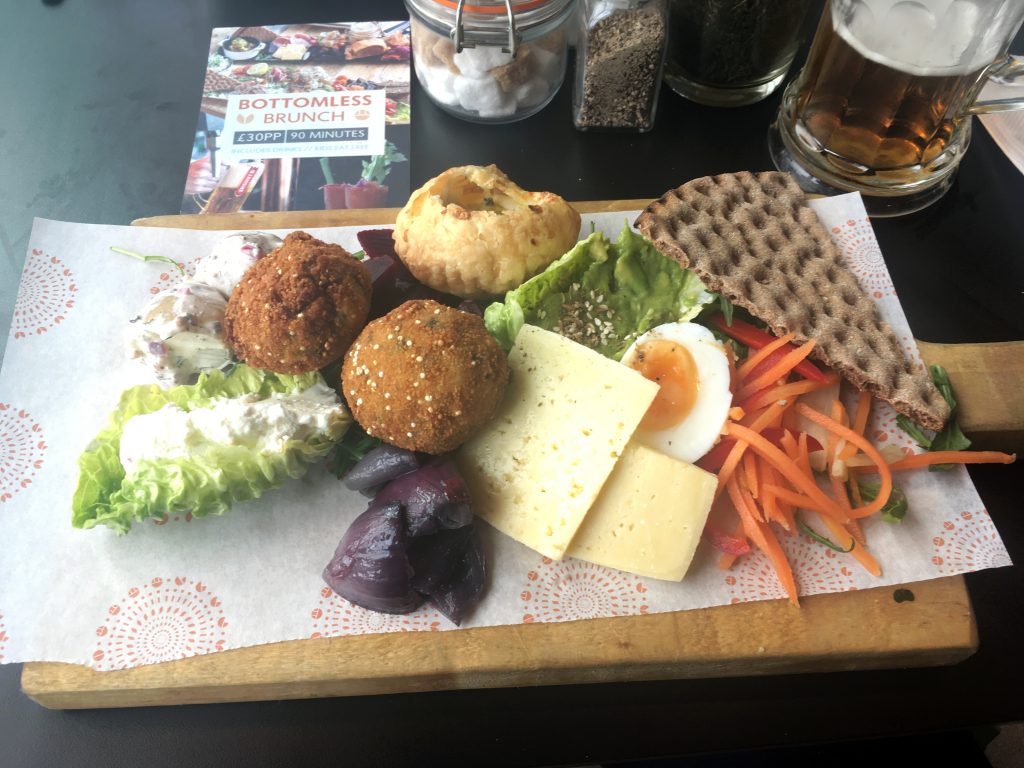 The beer of course was on point (I knew it would be) but the real surprise for me was the food, it was of such high quality I guess higher than I was expecting for something like this I would without a doubt recommend KuPP for their brunch and most even more to try some beautiful Krusovice by the canal in the sun.
Kupp, Paddington
Nearest Tube : Paddington /Edgware Road
Kupp bottomless brunch