Brno is the second largest city in  Czechia (formaly the  Czech Republic), Prague being the first, and in  my mind a far nicer place to go. Yes Prague has a lot of history and is beautiful but there are so many sites devoted to the place I thought I would talk about my favourite Czech city Brno.
The first thing you notice is there are no stag parties like in Prague, the locals simply won't tolerate it, bars won't let men in in big groups for fear of the town getting the Stag destination reputation that  Prague has and for this I'm very thankful for. Brno is a place you can go with a small group of friends or as a couple and feel right at home. Here are my top beer and food tips from my multiple trips to Brno in recent years.
The Czechs aren't using the Euro yet so you will need some Czech Krouns , we found a weekend of generous drinking and eating left us with plenty of change from the £100 we brought with us, so Brno certainly won't break the bank.
We stayed at the Barcelo Palace, it's a nice hotel located in I think the perfect spot as its central while not right in the town centre either, within two minutes you are able to get to some top spots.
The Czech Republic's national drink of choice is beer, and they tend to have the pilsner style (having invented it hardly surprising) and you will find no shortage of watering holes around the city, here are some of my favourites
Pivnice U Poutníka – Starobrněnská 16, 602 00 Brno, Czechia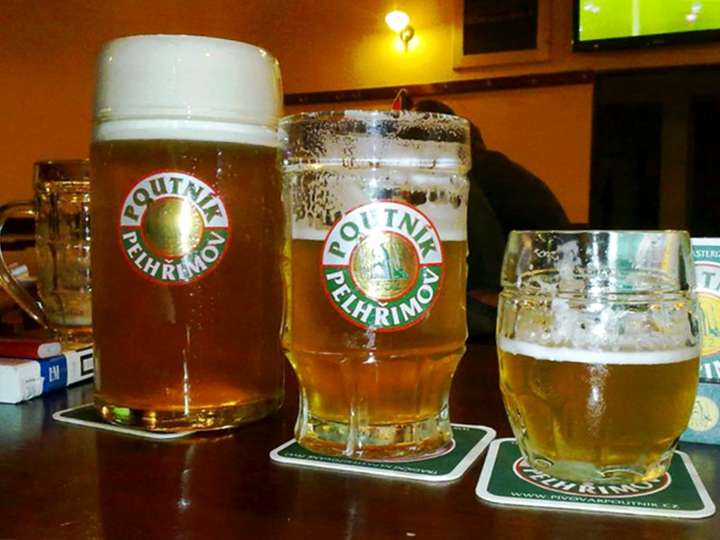 A Small front room bar with a larger back space.  There were t wo taps on my visit, the double hop Poutnik and the nefiltrovany Poutnik 12 lezak, both delicious and the only place Im aware of to get them in Brno. This place gets really popular in the evening and things keep going until the early hours.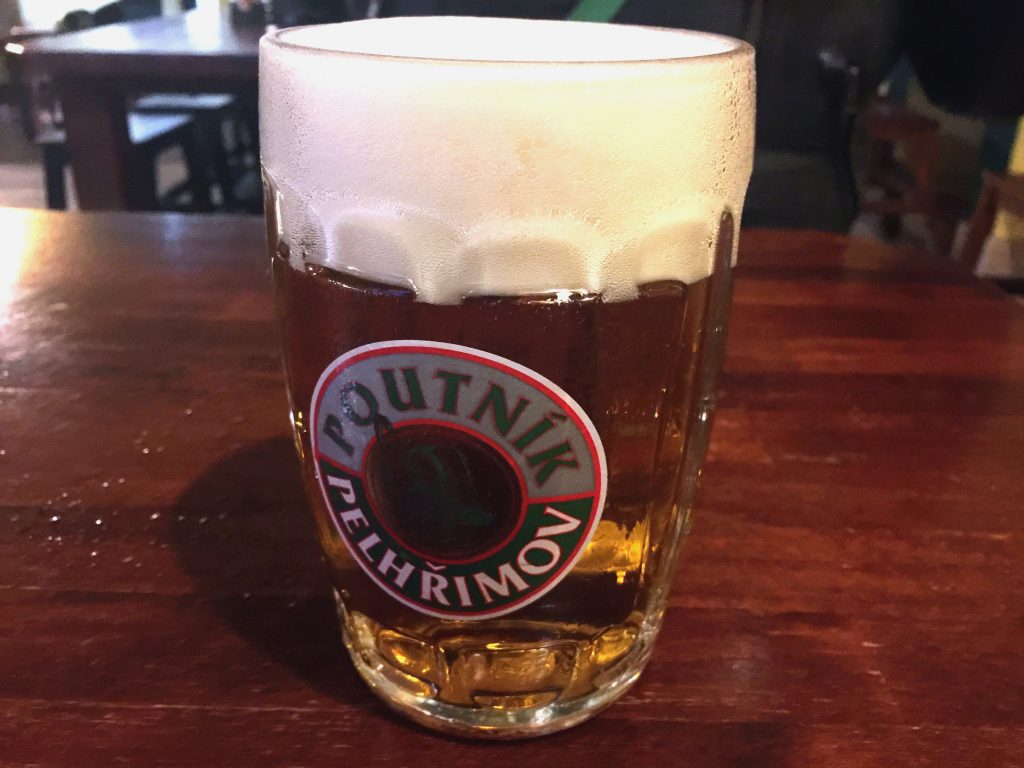 Starobrno Brewery , Mendlovo nám. 158/20, 603 00 Staré Brno, Czechia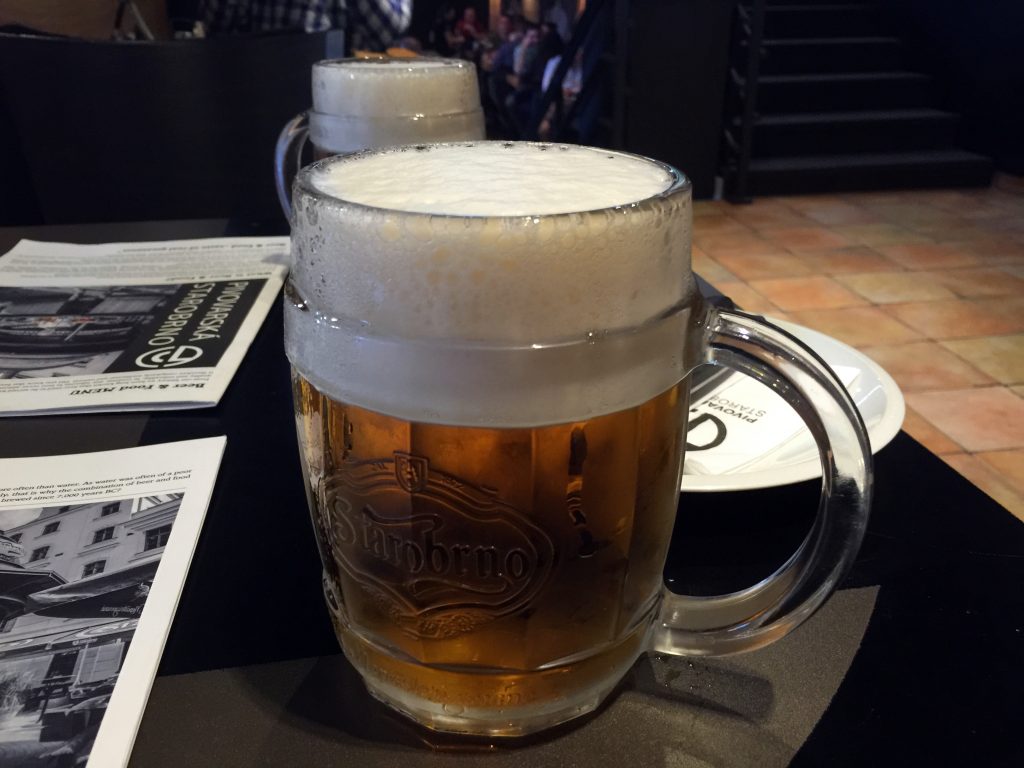 Starobrno is the big beer of Brno and this is where is made right here in town. The Taproom and restaurant is massive and has been completely refurbed in recent years offering modern décor with classic traditional dishes and more contemporary both served to excellent standards. Of course the beer is as fresh as can be served directly from the brewery next door it doesn't have far to travel!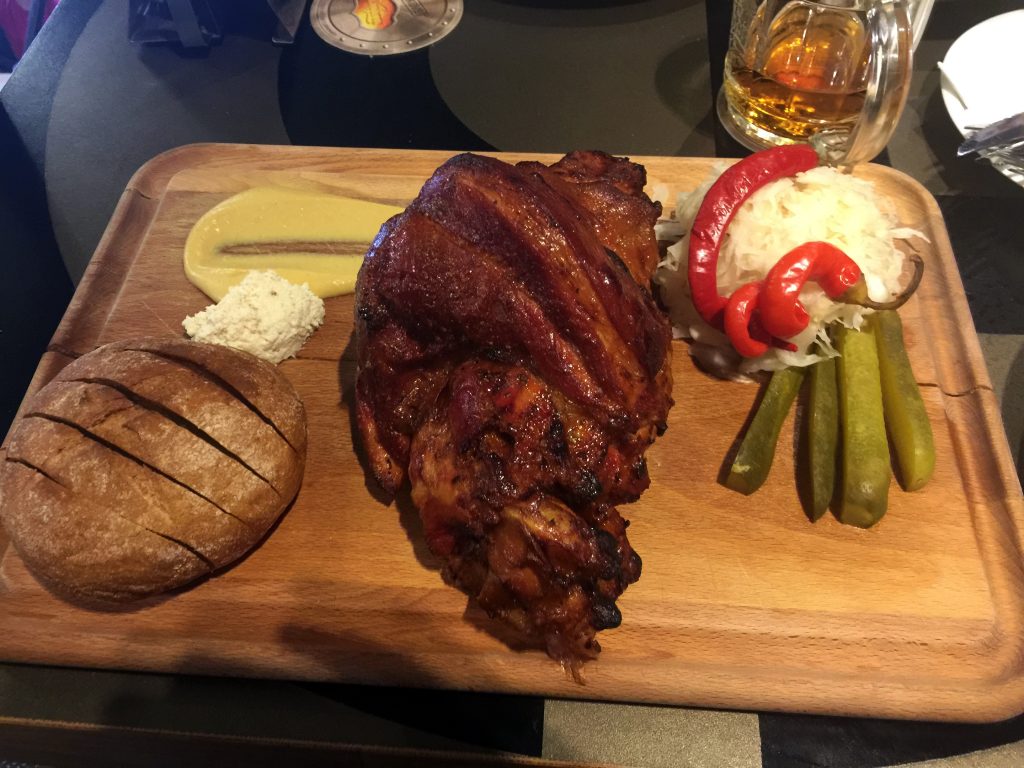 Výtopna, Starobrněnská 339/12, 602 00 Brno, Czech Republic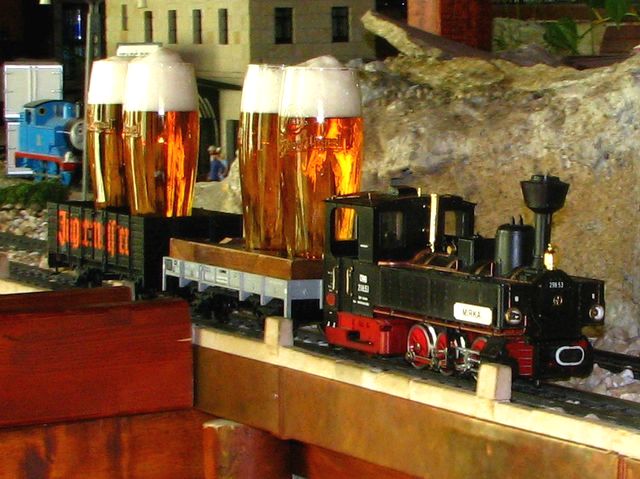 While you won't be blown away by the food here ( think fast food, burgers etc ) all your drinks are delivered by the model train that travels around from the bar to all the tables, you have to have one pint of Starobrno here just to experience that!
U Bláhovky – 54 Gorkého St.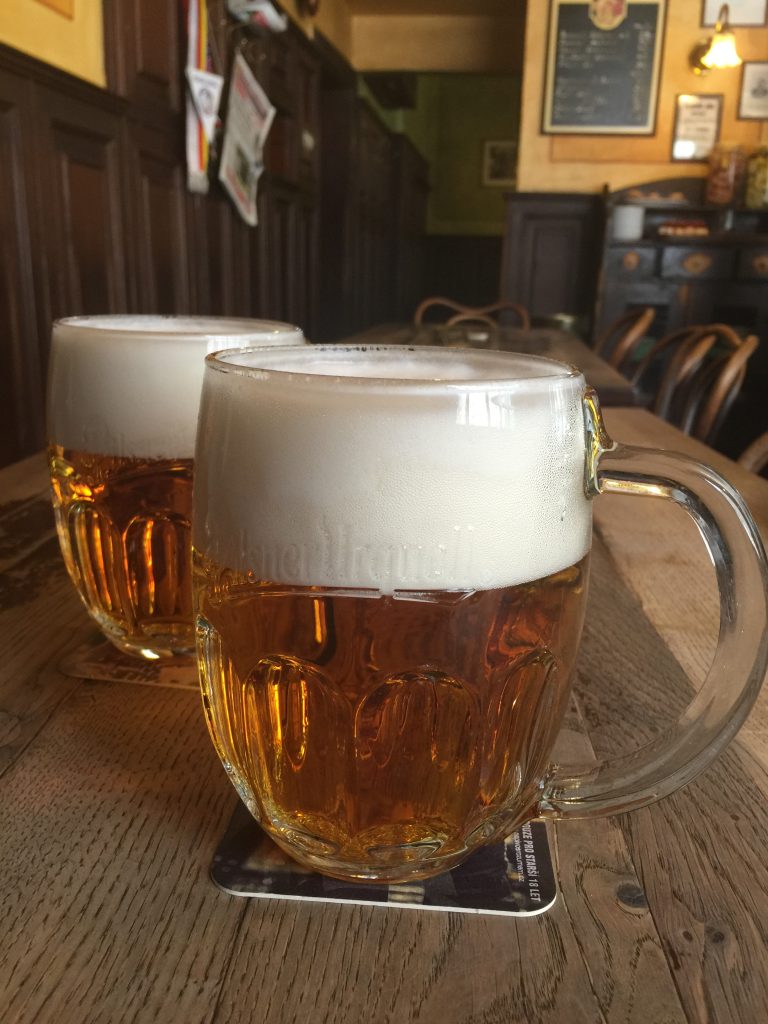 This place has had a cult following since the late 1990s. Excellent Plzeň (Pilsner lager) on tap in fact this place was recommended to my by Vaclav the Pilsner Urquell head brewer as serving a great pint and hes right it does. You should get here early though this place fills up quickly in the evenings but it's worth the visit and you will most certainly be drinking with locals. One warning this place is about a 20min walk from the main square but not an unpleasant one and google maps is your friend.
Pivnice U Kocoura, Biskupská 6, 602 00 Brno, Czechia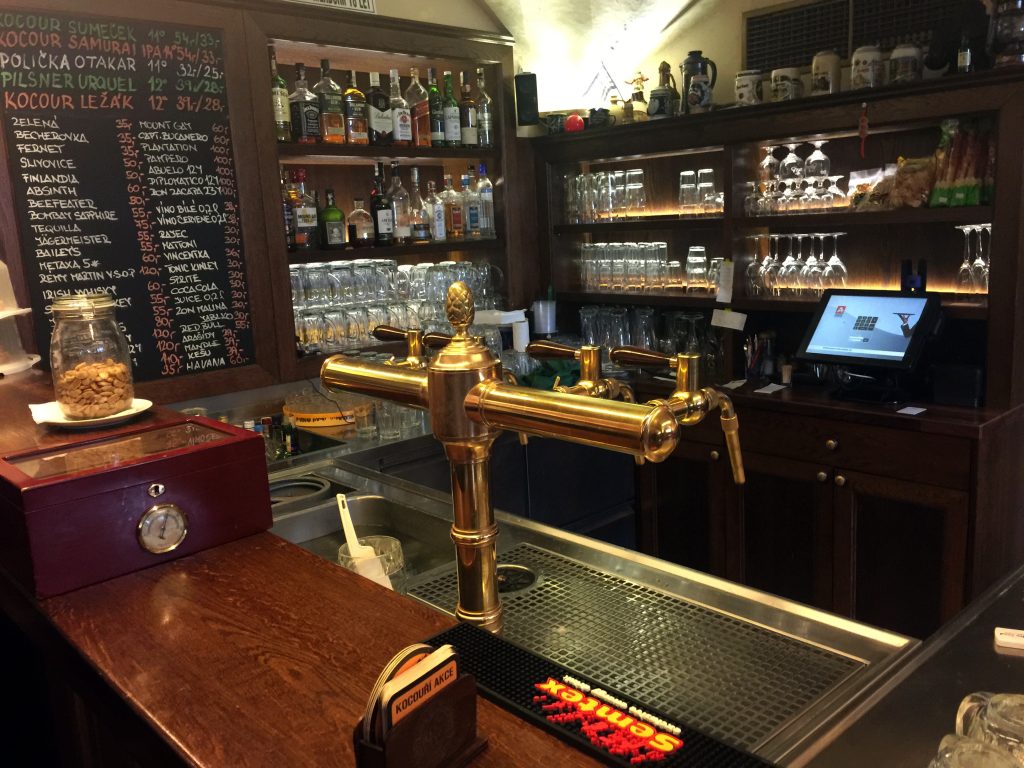 Along with their own brand lager and Pilsner Urquel this place has a rotating tap menu from different Czech breweries and was the only place in Brno I had an IPA which was both Czech And delicious. The bar and inside seating area is quite small but outside is a large beer garden boasting a fantastic view for you to take in while enjoying your beer.
Potrefená Husa Brno , Starobrněnská 334/3, Brno-město, 602 00 Brno-Brno-střed, Czechia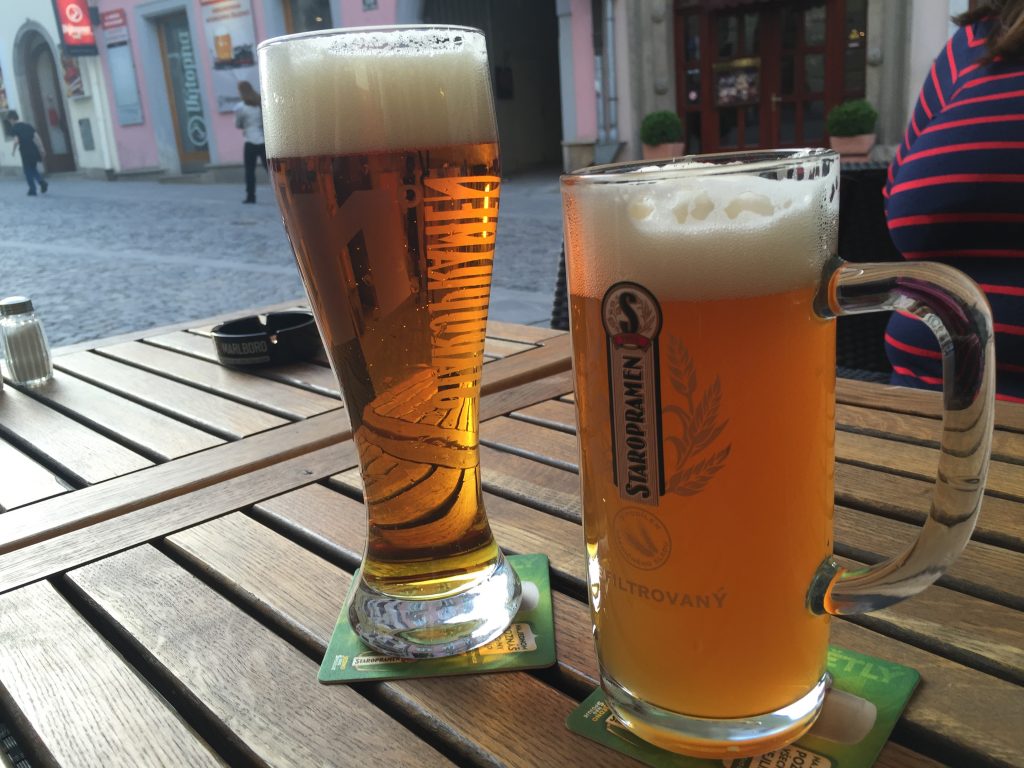 This place is part of a chain owned by the Staropramen brewery but don't let that put you off we really like it. Its modern cool bar with great food and the entire Staropramen range including the excellent unfiltered version. Also has a nice outside seating area.
Pegas Brno , Jakubská 4, 602 00 Brno-Brno-střed, Czechia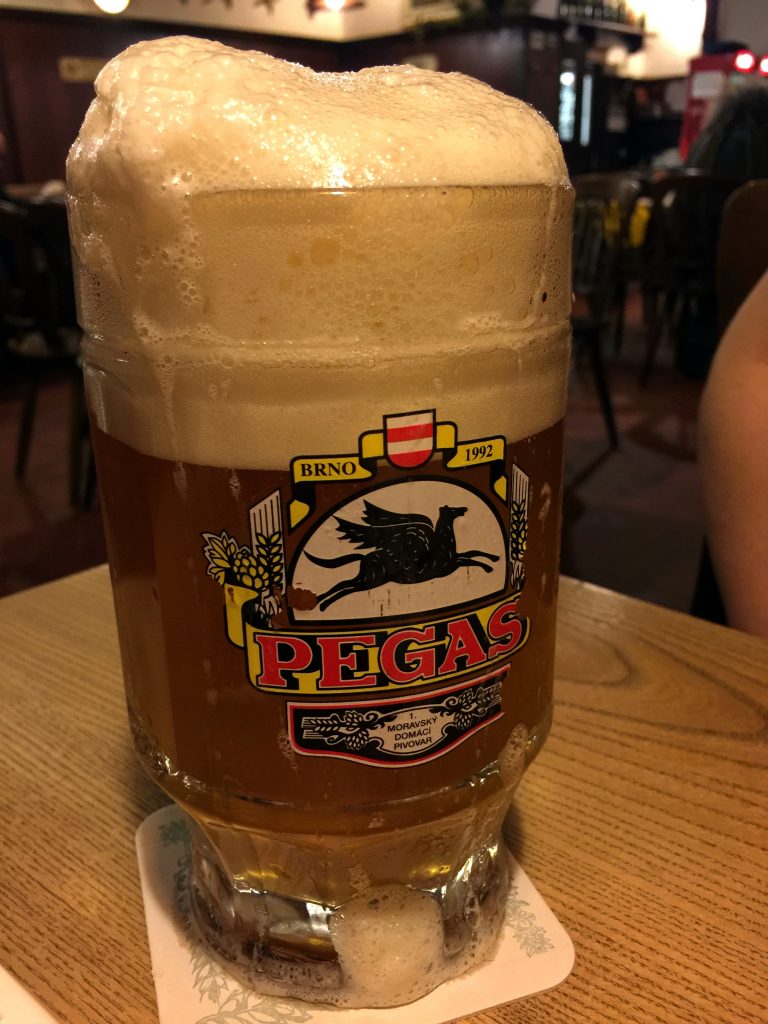 This is a cool beer hall and microbrewery, they only sell their beers and they are really good. Lots of locals in here and grumpy waiters, but worth it. Theres also a hotel upstairs which I have stayed at in the past , but in my opinion not worth the premium they charge for it.
Monte Bú restaurant,  Údolní 532/76, 602 00 Brno, Czechia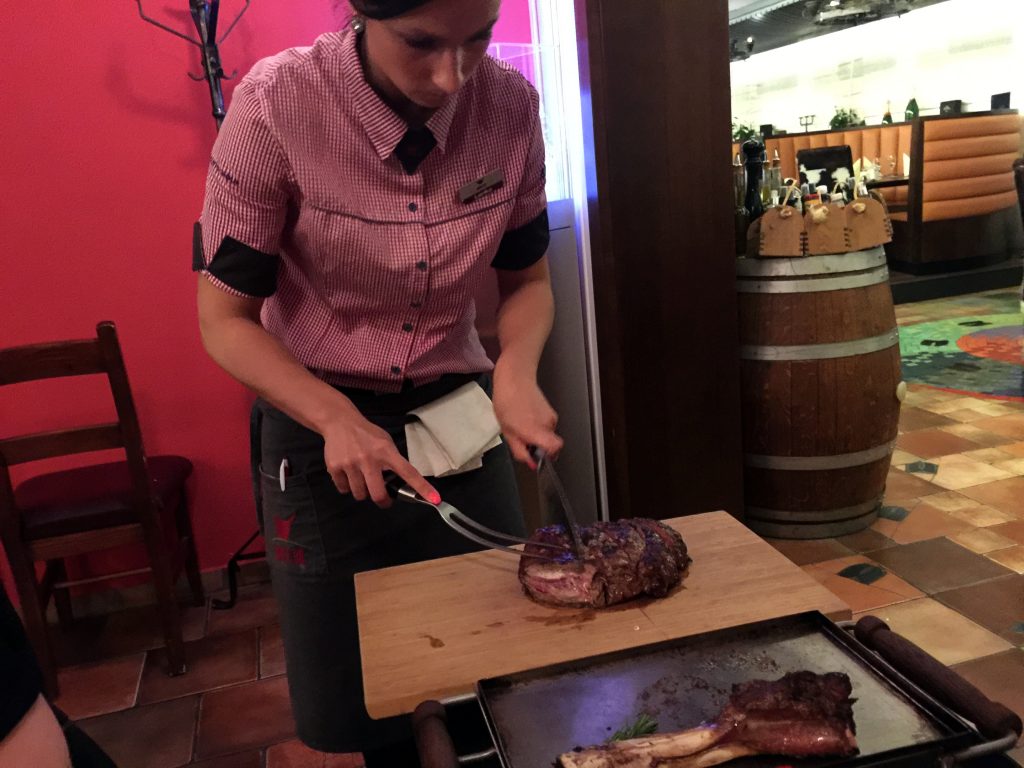 This place is a bit of a cab right away but so worth it. Certainly the best steak Ive ever had and really cheap too, I had the tomahawk steak which is served and cut at your table, all washed down with fantastic pilsner even talking about this makes me want to go back.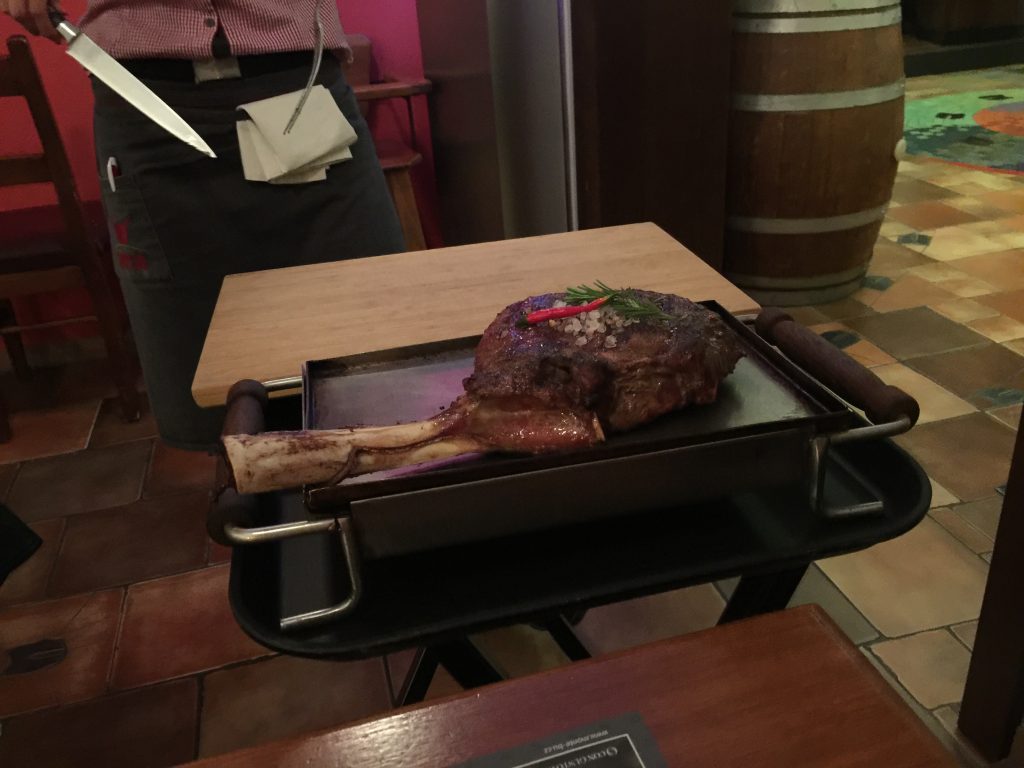 Flights
If you are London based like me Ryanair fly directly into Brno airport from Stanstead , Id also recommend booking a taxi in advance for airport pickup as there isn't a rank as such and most cabs hanging around are already pre booked. There is a bus service from the airport into town but I have yet to try it.
I hope this has inspired you to take your own trip to Brno its one of my favourite places to holiday and maybe it will be yours soon too.