Jackson & Rye , we reviewed their latest city opening last year and if you remember we were blown away with the food and service well they contacted me recently about their new ' Flight Night' which I went along to check out.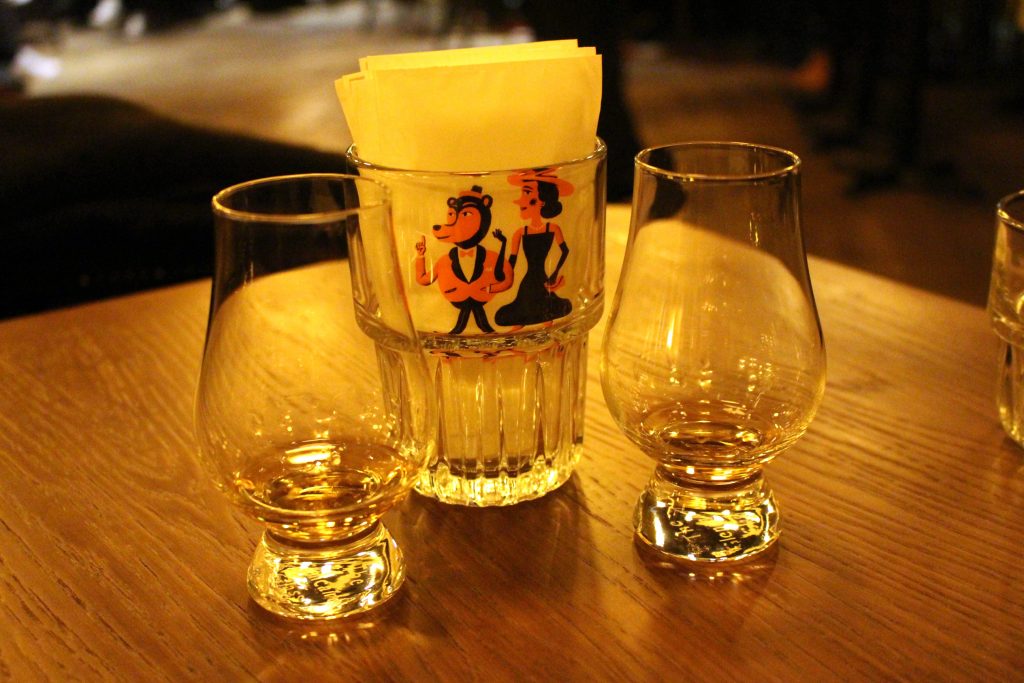 With 'Rye' in their name you can probably guess these guys are fans of Rye whiskeys so their latest concept Flight night is all about that. With so many varieties of Rye available there's a flight to suit most taste and Jackson & Rye have designed a concept to show this off.
The four flights kicking off flight night are laid out below, James Goggin , Jackson and Ryes Rye expert explained to us that the whiskies have been grouped into categories that encompass the main flavour profiles whiskies can exhibit.
The WRYEht Brothers – The Perfect introduction to Rye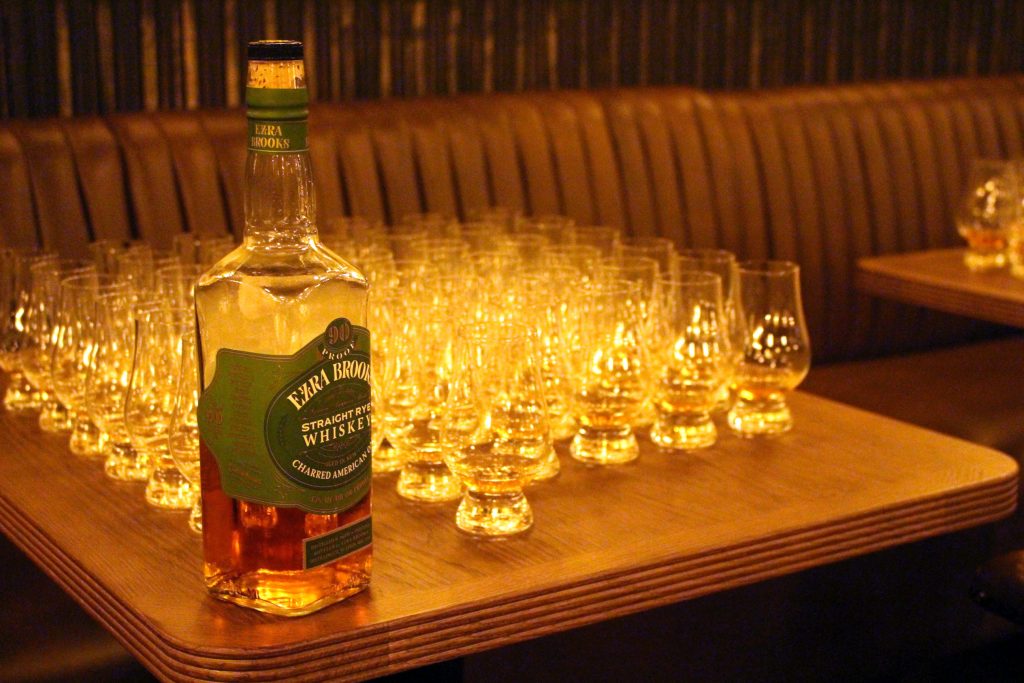 Ezra Brooks Striaght Rye  – Rittenhouse Straight Rye – Copper Fox Rye
Possibly my favourite of the flights we tried on the night, the Ezra Brooks in particular interested me and the story behind the brand. It was originally created in 1957 to take advantage of the shortage at the time of Jack Daniels even down to the label being just a tad similar!  I loved the spicy sweetness from this whiskey, James explained this comes from charring of the barrels.
The Rittenhouse was interesting in that its 100% Proof and James explained has stayed relatively the same since it was first produced in 1934 , this Rye was again sweet with hints of honey and orange,very nice!
Cooper Fox only opened their distillery in 2005 so a relatively new player in the whiskey world. This whiskey is made with barley, able and cherry wood producing a lovely fruitiness.
For the Love of Rye – Thee Ryes in in Rye content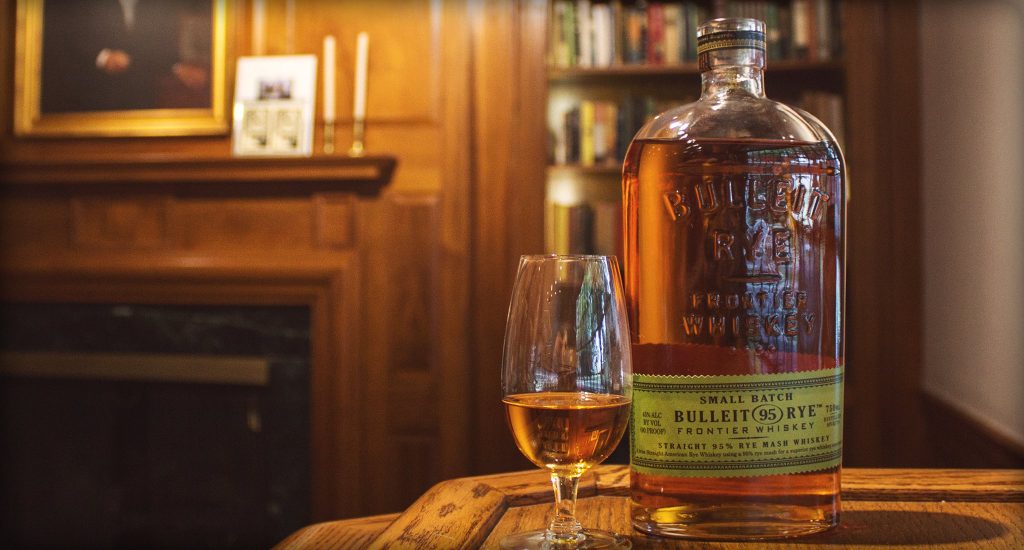 Bulleit Rye – FEW Rye – High West Rendevous Rye
Bulleit known for their high rye content whiskies it makes sense they would produce a Rye and this one is my favourite of this flight , spicy with a hint of cherry this is one I have plans to pick up a bottle of.
FEW has a lower rye content that the Bulleit and is 46.5% Cask strength, as my grandad would say that will put hairs on your chest!  This one was a little strong for me but still really interesting to try.
High West is also a newbie, the distillery was setup in 2008 after the owners became inspired after a visit to Makers Mark. High West honours the way Rye used to be made with a high rye content and full flavour.
The Many Faces of America – A trio of Bourbon, Rye and Malt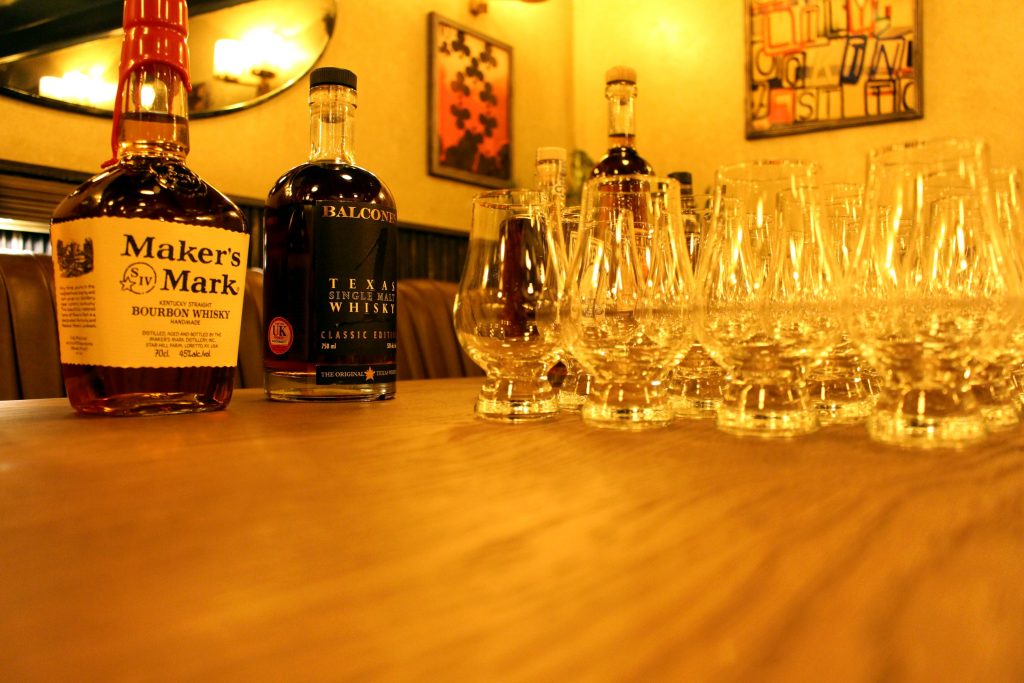 Makers Mark Bourbon – Sonoma Rye – Balcones Single Malt
Makers Mark contains no Rye instead Wheat, resulting in a caramel flavour with a sweet sugar soft on the palette.
Sonoma again a new distillery opened in 2010 , they use grains from all over the world. Using two copper pot stills over an open fire this whiskey is distilled twice.
The Balcones distillery was setup nine years ago from scratch including building their own stills. Their goal was to produce a Texas Whiskey. The result is a big, bold single malt.
The Sprit of America – Three traditional Bourbon flights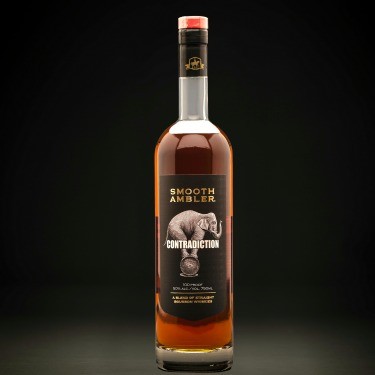 Eagle Rare Bourbon – Basil Hayden's Bourbon – Smooth Ambler Contradiction
Eagle Rare bourbon is produced by Buffalo Trace and is regularly touted by those in the know as the best value bourbon for the price, this is a smooth dry bourbon with hints of toffee.
Basil Hayden's Bourbon is produced by Jim Beam but is steeped in history dating back to 1796, Mr Hayden was one of the first to add rye to their bourbon, this is a spicey sweet whiskey with a hint of peppermint.
Finally Smooth Ambler Contradiction is a wheated bourbon and rye bourbon blend from west Virginia.  This one tasted of vanilla and coffee, possibly the most interesting of the bunch to me.
Flight Nights are available at Jackson and Rye every Wednesday for £9.95 for three small shots.
For me info on flight night and Jackson & Rye head over to www.jacksonrye.com