Recently Casio sent us over one of their new range of Smart watches to check out – the Casio Edifice EQB-500DB. Here what we thought after a week's use.
First of all the Edifice isn't what I would call a traditional smart watch, actually it has more in common with a traditional watch but with a little tech built in.
The Edifice has a striking blue analogue face with a steel bracelet and outer case making it look very much in place in a professional environment. Some smart watches would like a bit out of place with a suit on, no problems here.
The tech inside has some interesting uses, the main one being its solar powered, so no need to change the battery or stick it on charge which amazes me for something with a Bluetooth connection.
Second – and my favourite feature – is the Global time sync. The watch automatically syncs the time to the time zone you are in so perfect for someone that travels a lot.
Talking of time zones, there is actually a second dial on the watch to set up with your preferred zone so you still know the time at home, again ideal for globetrotters.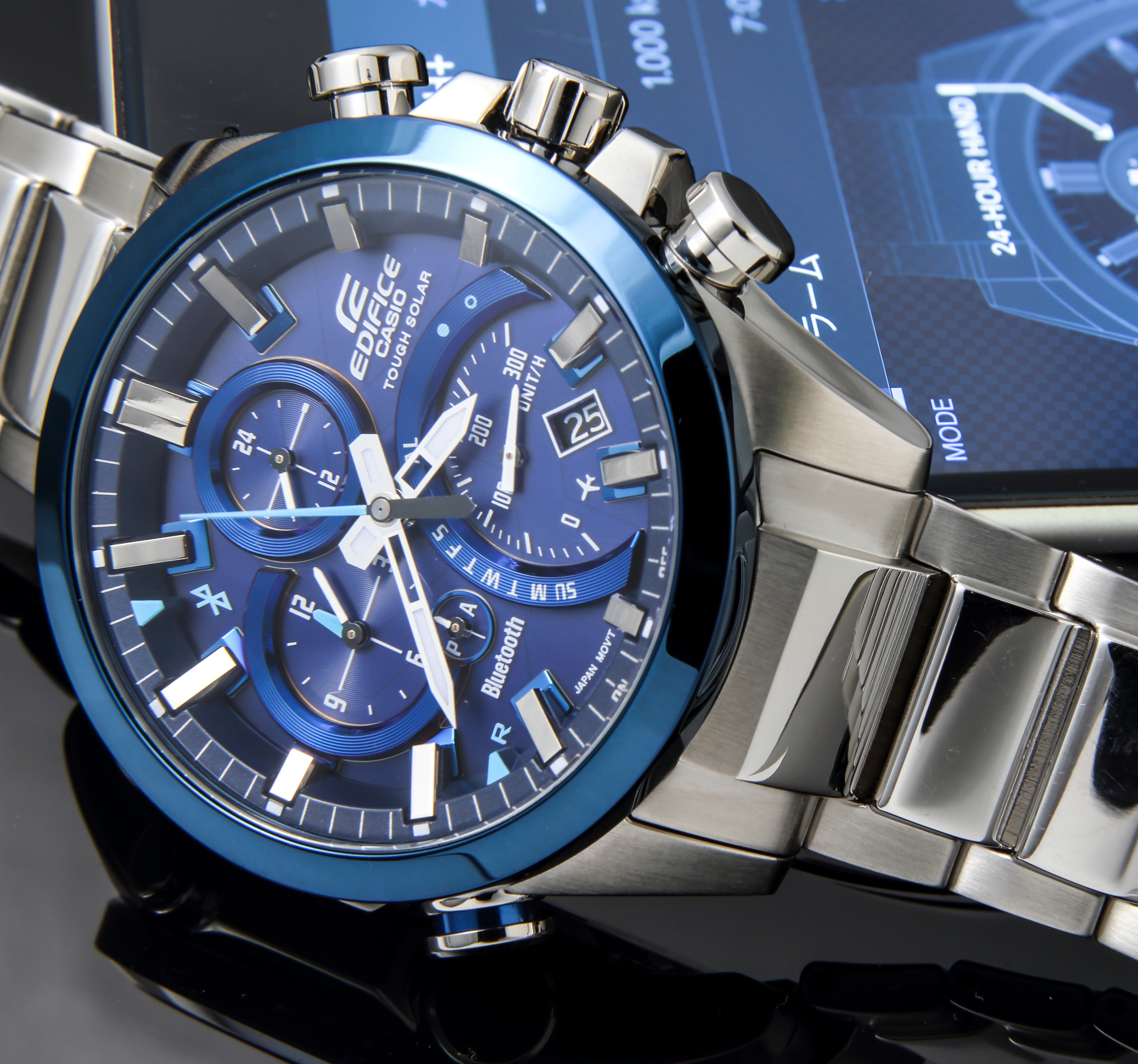 Alarms can be setup on the watch via the connected app on your phone (both IOS and Android are compatible) and once set and sent to the watch you don't need your phone nearby for the alarm to work. I found this particular handy in meetings when I had left my phone on my desk but the watch reminded me when I had to wrap things up.
All in all the Edifice is a solidly built watch that has some cool 'smart' features while retaining that classic look. Perfect for travellers and techies alike.
The Casio Edifice EQB-500DB has a rrp of £325.00  for more info head over to www.edifice-watches.co.uk