Last week we went along to a press night at new Fulham restaurant Stagolee's,  with the promise of fried chicken it seemed rude not to , so we trekked over from East London (actually it wasn't that bad) to the lovely Fulham Broadway to check out what Stagolees had to offer.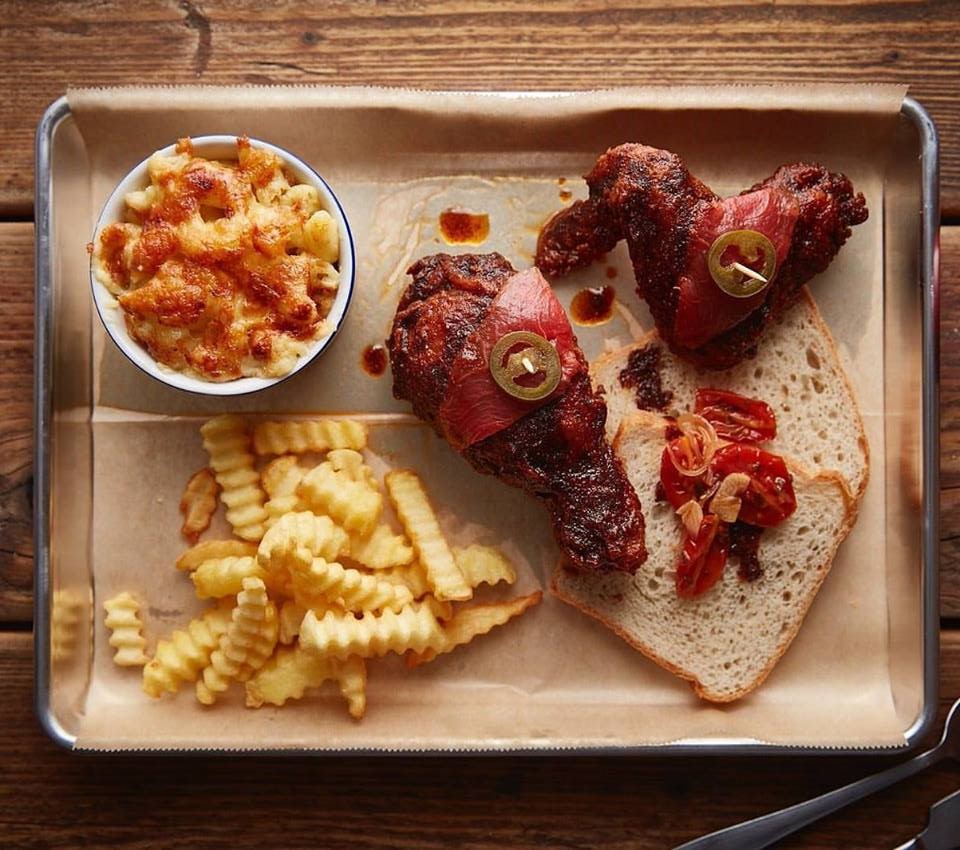 Speaking to head chef and co-founder of Stagolee's Ashley James you can see straight away there's a passion for good food. Texas born James has a strong pedigree when it comes to food, having trained under Michelin starred chef Tom Aitken and worked as a sous chef at New Yorks famous Rainbow Rooms it's a exciting prospect that she has chosen to bring us some of the southern staples from her homeland. In fact Ashley explained to us it was the lack of authentic southern food that inspired her and friend Jordan Harris to open Stagolee's in the first place.
"I wanted to bring to London American food how we eat it not the over exaggerated way a lot of places do, I want to bring Londoners a piece of our home".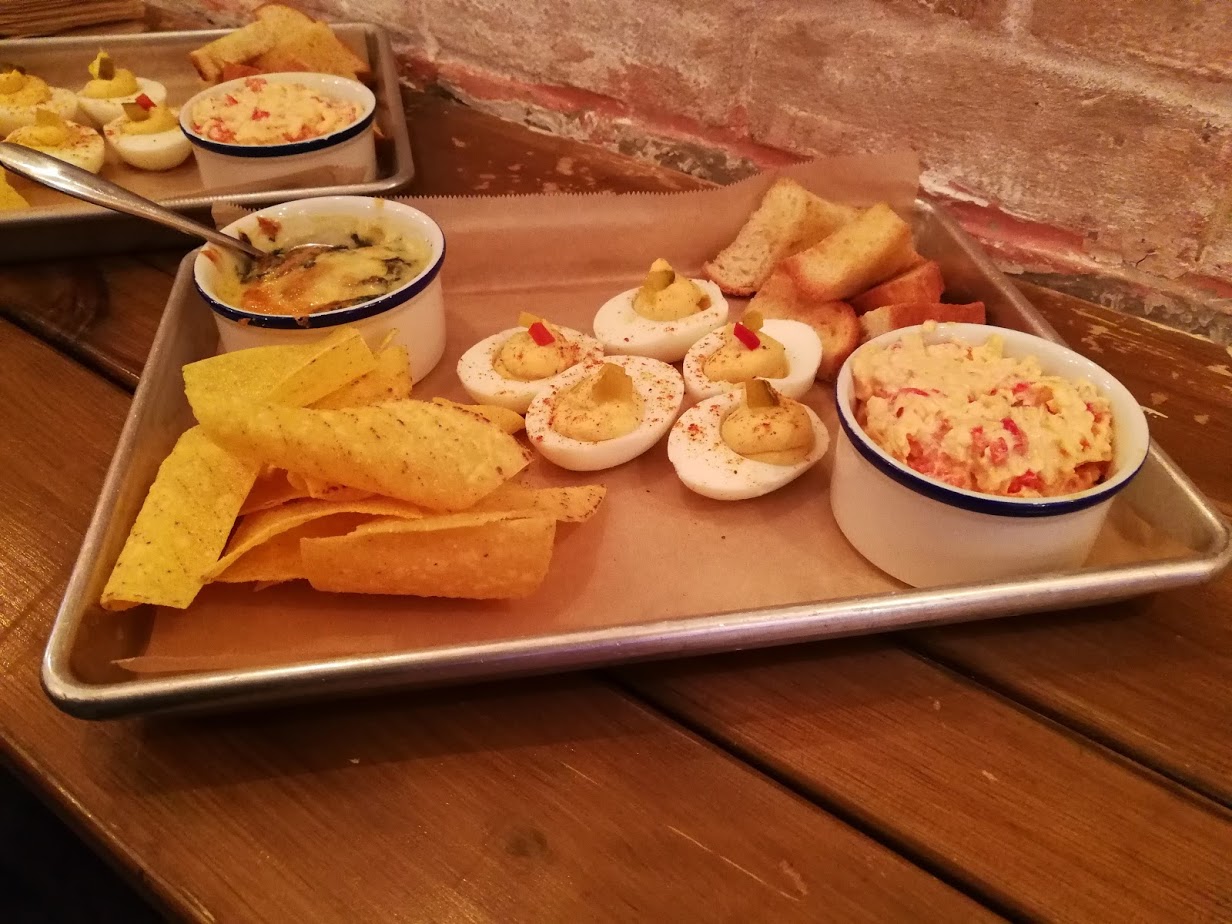 So hearing that got me a bit excited, and from the moment the devilled eggs arrived for us to sample I knew Ashley was serious, I mean who does devilled eggs here?  I have only had these in the States and they were divine!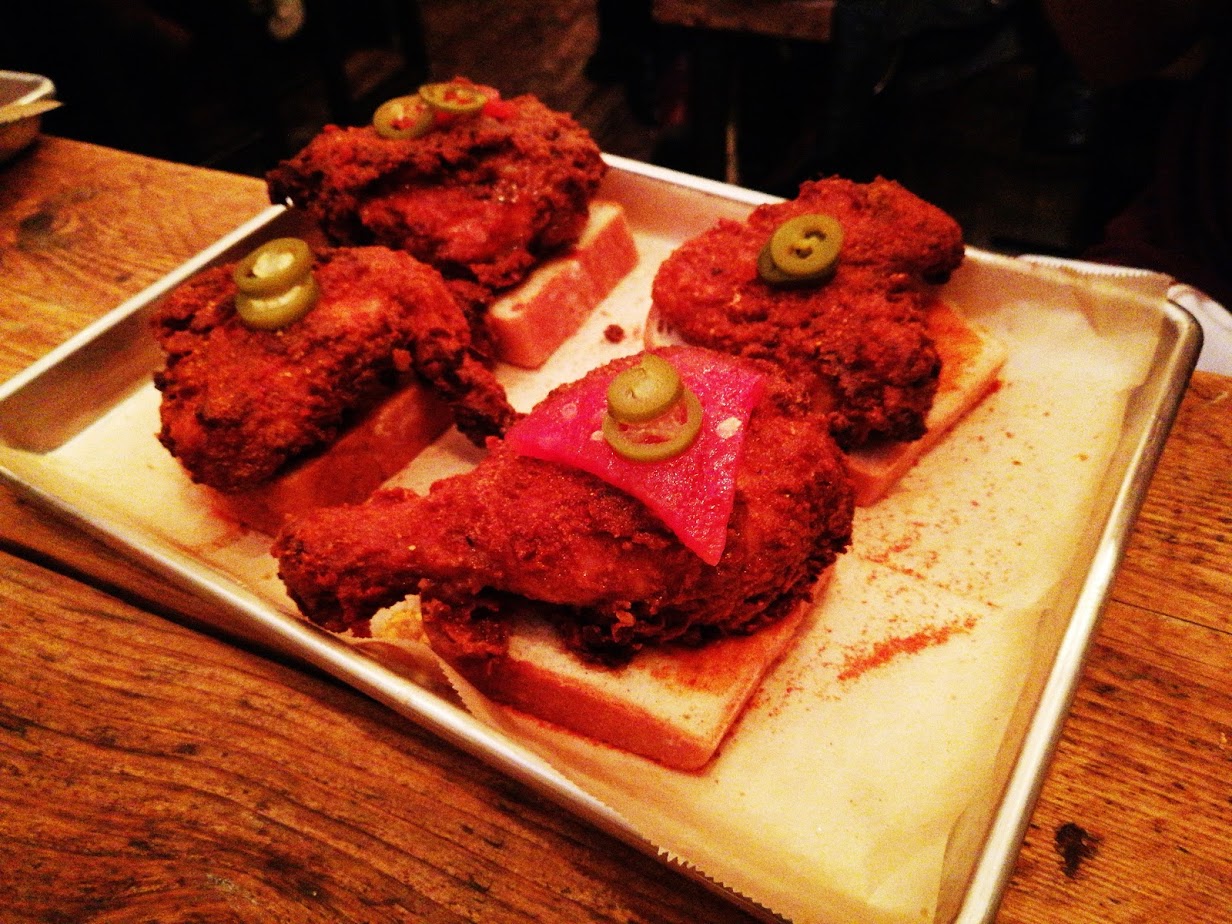 The main star of Stagolee's though is clearly the hot chicken. Hot chicken or Nashville hot chicken is a type of fried chicken that is a local specialty of Nashville, Tennessee. it is a portion of breast, thigh, or wing that has been marinated in a blend of seasoning, floured, fried, and finally sauced using a paste that has been spiced, Stagolees bring this to us in three levels one plain, one spicy and one well so hot I nearly passed out, that one's not for the faint hearted!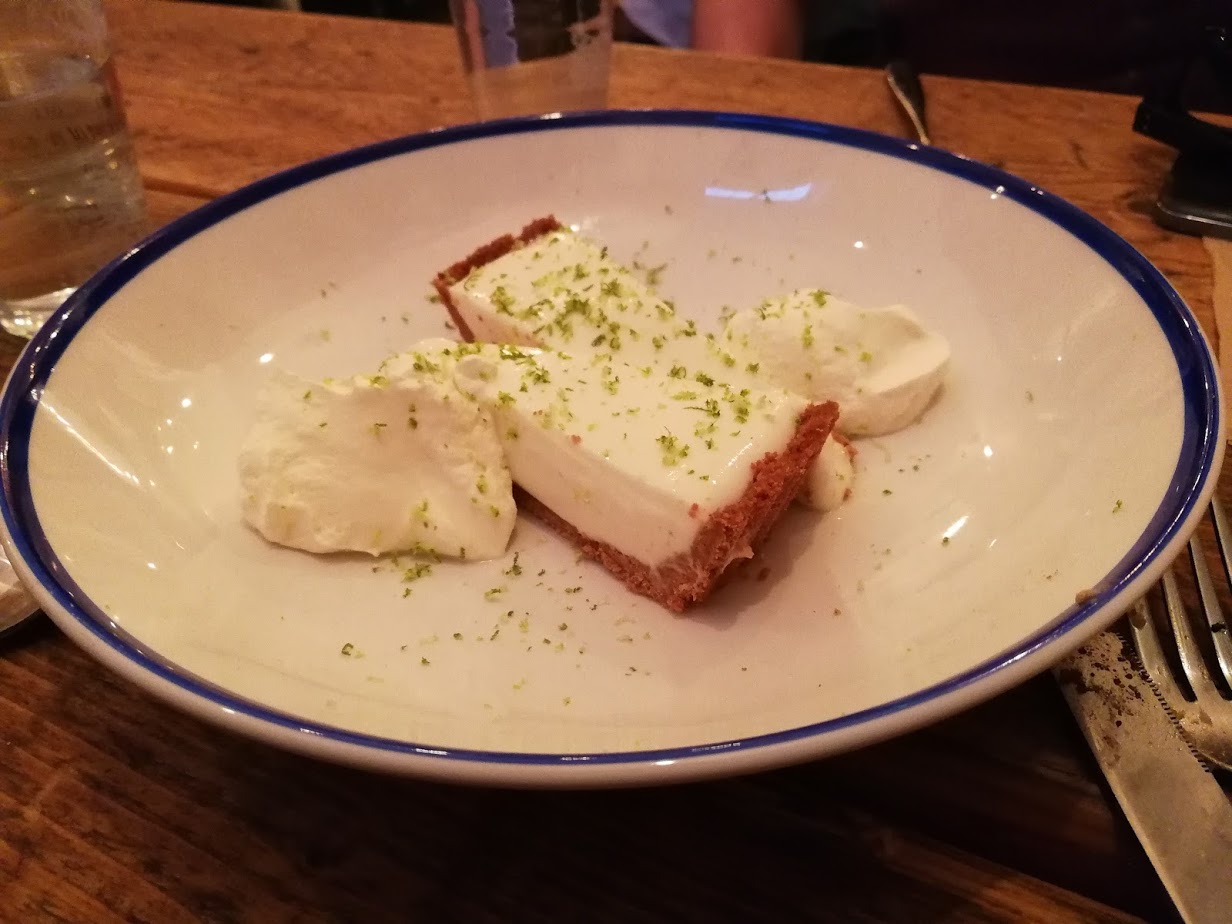 Everything in Stagolee's is made from scratch and it shows, from their biscuits to their home made key lime pie ( I still dream about that pie) in fact Ashley said the only thing she hasn't been able to make from scratch was the crinkle cut fries , a small price to pay when you have such amazing food on the menu.
In fact Stagolee's ticked all the boxes for me, they had good food, good beers ( all us breweries and some I haven't seen on tap before) and very competitive prices.
To sum out Ashely and Jordon's attitude to Stagolee's they quote American civil rights activist Cesar Chavez,
"the people who give you their food give you their heart" and that's exactly what they are offering with Stagolee's.
Stagolee's Resturant
453 North End Rd, Fulham, London SW6 1NZ
Nearest Tube – Fulham Broadway
stagolees.co.uk