Recently I received a rather exciting email, "would you like to come to Brussels for a Start Wars product launch it " it said , well rather excitedly I of course said yes!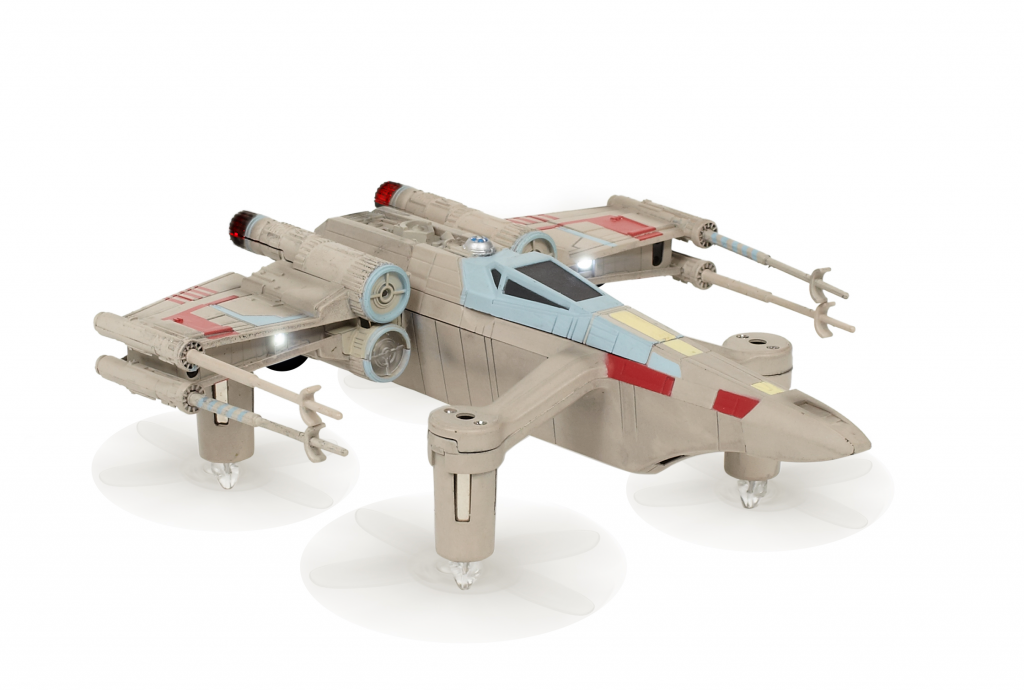 The launch was for a Propels new Star Wars drones, yes you read that right STAR WARS DRONES! These aren't what you would usually think of drones as, they don't have cameras these drones are made to battle! The drones come in the familiar shape of a X-Wing Star fighter, Darth Vaders Tie Advanced fighter, and a Speeder bike.

The idea is you get two of these together and battle each other shooting the built in laser blaster to score points and eventually down your opponent.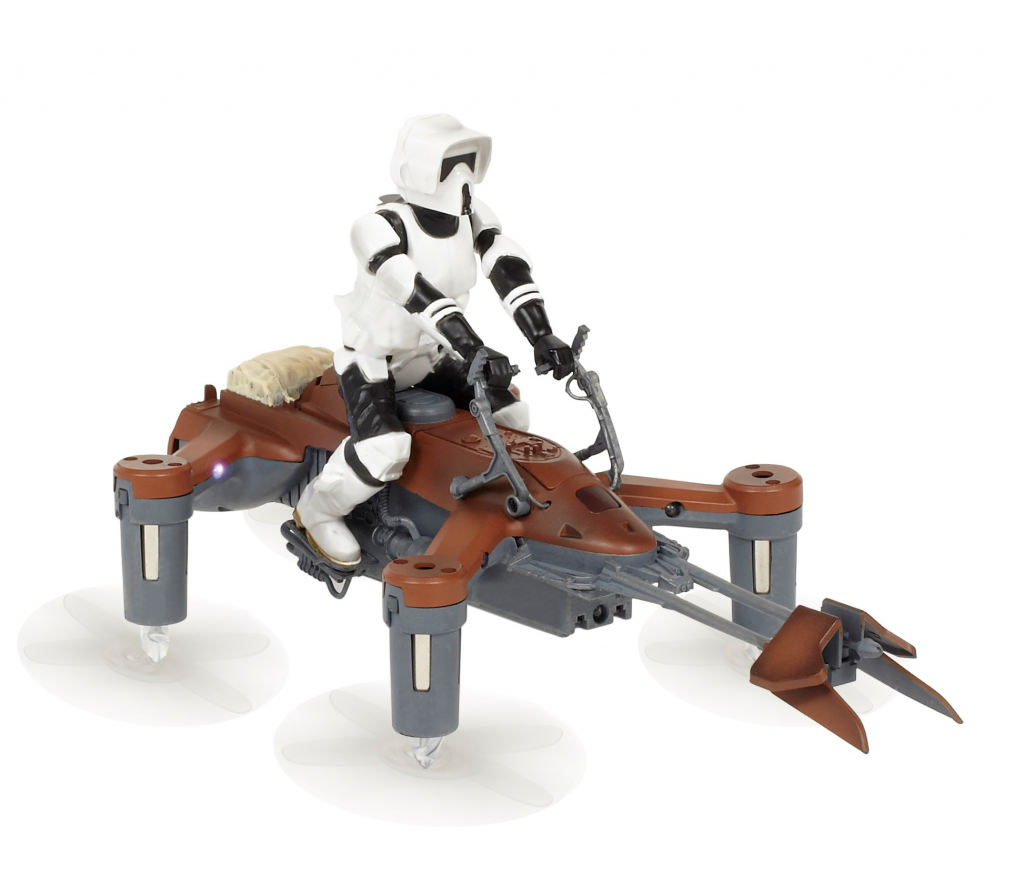 Tech
I think the first thing that struck me is the great deal of thought and detail that has gone into designing these drones, for a start there is  the Li Fi technology use in the drones laser scoring system (li-fi is a system similar to wifi except it uses light instead of radio waves to send and receive data).
We then have things like when your x-wing or Tie Fighter takes a hit, not only do you hear it through authentic star wars sound affects you also see the drone physically react to the hit.
The Propel Star Wars drones also feature integrated flight control algorithms for various types of high-precision multiplayer air battles, including a new T Mode (Training Mode) for first-time flyers, which creates an invisible aura around you and makes the drone easier to control. Special manoeuvres like corkscrew rolls in forward flight and innovative reverse propulsion drone technology enable the craft to reproduce the famous flight action in Star Wars , imagine spinning your drone in mid air just like in the movies?  Well the Propel can do it!
Packaging
This first quadrocopter edition comes in a presentation box with a wax seal and a three-dimensional scale model of the craft on the front. When the top of the box is opened, the box lights up and various soundbites as well as the Star Wars theme are played through speakers which are integrated in the box. Each box and drone has a unique serial number making these drones Im sure highly collectable as well as being seriously impressive I mean who does this with their packaging?
Learning To Fly
The App
Propel have also produced a App for both Iphone and Android to help you get the most out of your drone. The initial release will be a flight simulator with 34 training modes to train you from cadet to admiral status, the app syncs your remote controlleryour phone via Bluetooth and movement mimics the actual live flight experience allowing you to perfect your piloting before taking on your mates in battle!
Durability
Obviously a concern with anything like this especially when its designed to battle is durability so its good to know that Propel are offering a comprehensive parts replacement service and even include a 12 months unlimited parts replacement service so if you do get into a scrape you are covered.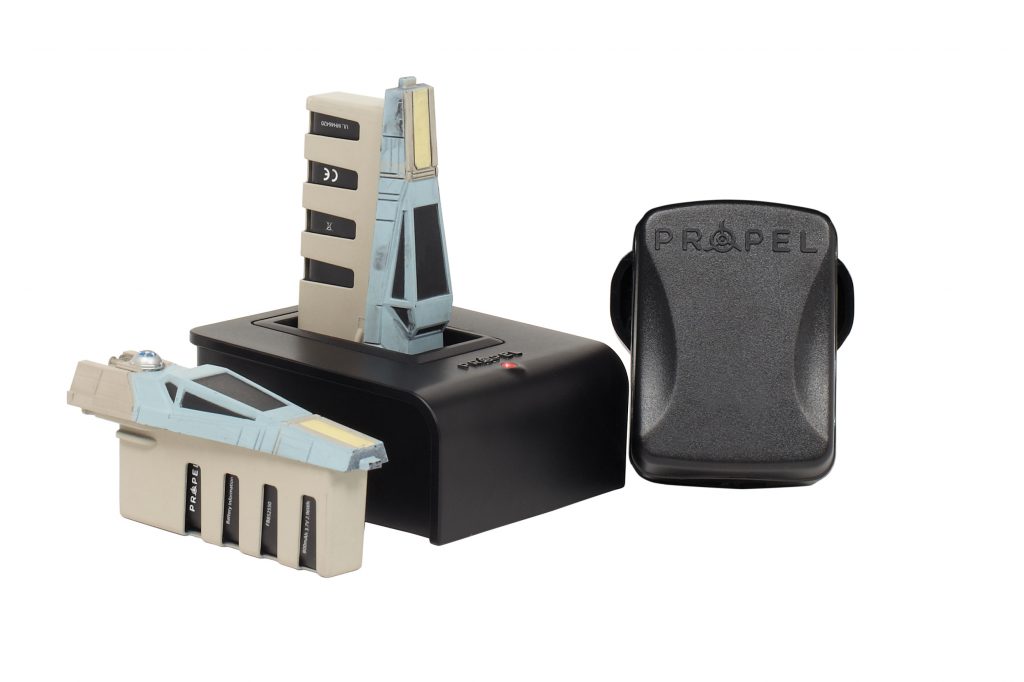 Battles
A big appeal of the Propel drones is of course the ability to battle others,  Propel plan to organise battle arena events like the ones in our videos around the country as well as the ability to arrange your own battles via social networks  and the Propel app there should be no shortage of people to battle.
Our Verdict
I think it's clear from this review we are pretty impressed with what Propel have done with their Star Wars Battle drones the attention to detail is insane and Im sure anyone from the casual fan to the serious obsessive will be impressed with what they have done, my only gripe would be the battery last for 8mins which isn't long but you do get two batteries and can buy more via Propels parts service so all is not lost there either.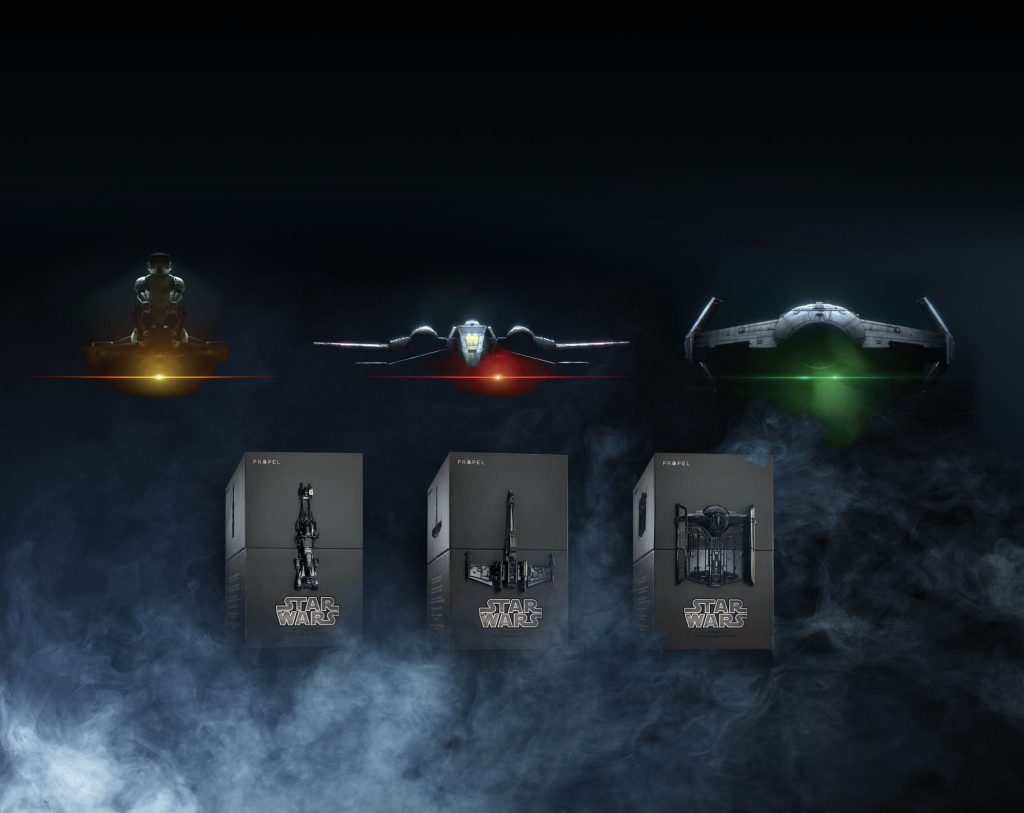 The Propel Star Wars Battle Drones are available in the UK from 1st September 2017 with the individually numbered Collector's Edition available exclusively from John Lewis at a price of £199.