Professional footballers make the ideal ambassadors to have on board if you're looking to promote healthy eating, which is exactly what Beko is doing with its new range of electrical gizmos. And, far from being just another white goods manufacturer, the Turkish company is really trying to innovate with its stylish range of new kitchen gadgets, including some nifty blenders that are tailor-made for serving up a fresh batch of nutrition whenever you need it.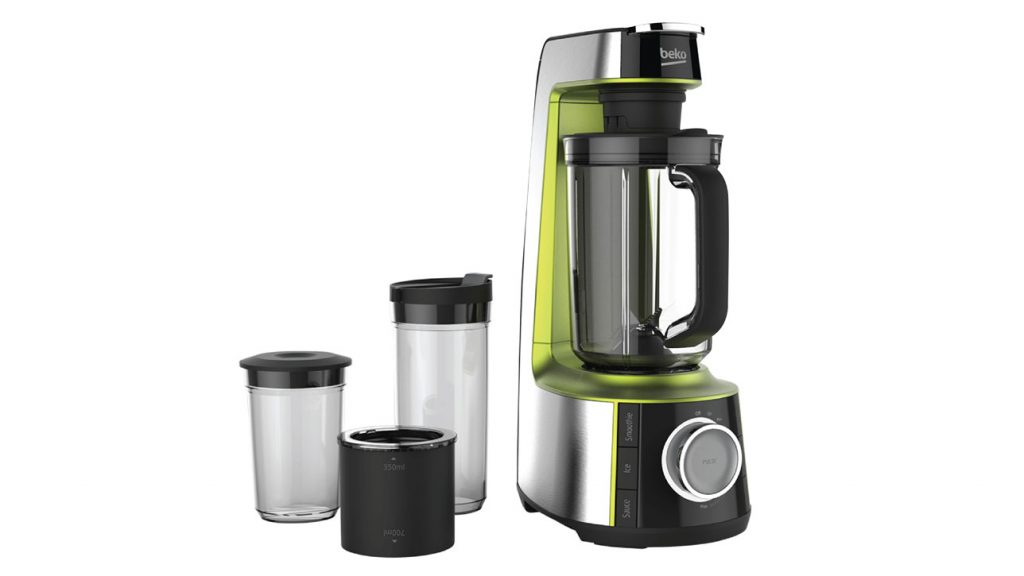 Beko's latest vacuum blender, in particular, looks interesting as does the Slow Juicer that delivers premium goodness, just as long as you're not in a hurry and don't mind waiting a bit. At IFA we also enjoyed the quality cups of Joe that were produced by Beko's natty new fully automatic Expresso machine that boasts Internet of Things connectivity.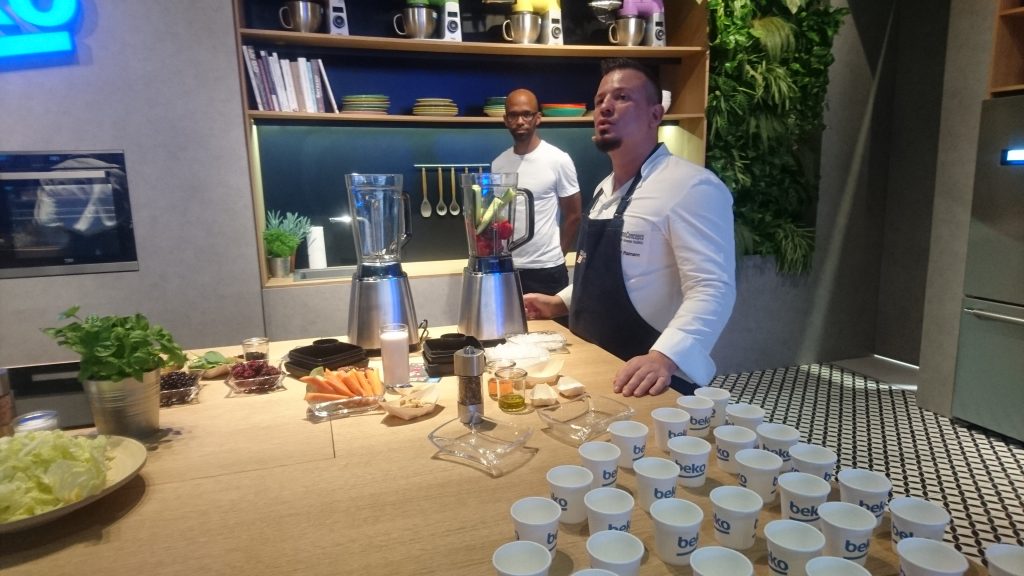 However, the innovative angle is present across the range of products, with new developments in its cooling and refrigeration appliances that offer a neat slant on keeping things fresh. Meanwhile, Beko's take on washing machines and tumble dryers brings with it many new features. There's an AirTherapy model for starters, which is the world's first washing machine with warm air circulation that benefits from ready-to-go features that'll have you wearing clean 'n' fresh strides in record time,
Beko also reckons it's got the world's faster washer dryers in its portfolio in the shape of the Ultrafast range, while IonGuard models deliver what Beko claims is its freshest ever tumble-dried clothes thanks to its built-in IonGuard steam therapy. Oh, and there's even a new dishwasher range that features AutoDosing technology, which optimises detergent dosage based on the consumers' programme selection. As a result, the company says owners can expect more efficiency and better financial savings.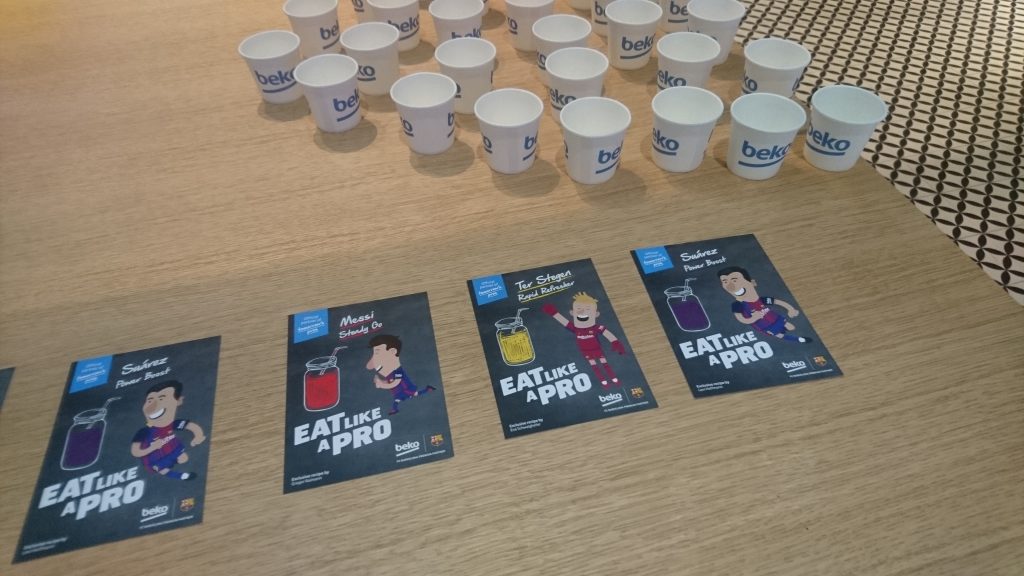 Beko launched its shiny new collection in a global initiative that's been dubbed 'Eat Like a Pro', in partnership with FC Barcelona and chose IFA, Europe's mega trade show, to showcase the latest kitchen gadgets. With child obesity levels on the increase Beko has made a smart move by enlisting the help of one-time FC Barcelona player Patrick Kluivert to encourage healthy eating among the young, while the company has also enlisted the services of Ella Mills, aka Deliciously Ella, the high-profile food blogger who changed her life after a period of illness by deciding that nutrition and healthy eating could get her back on track.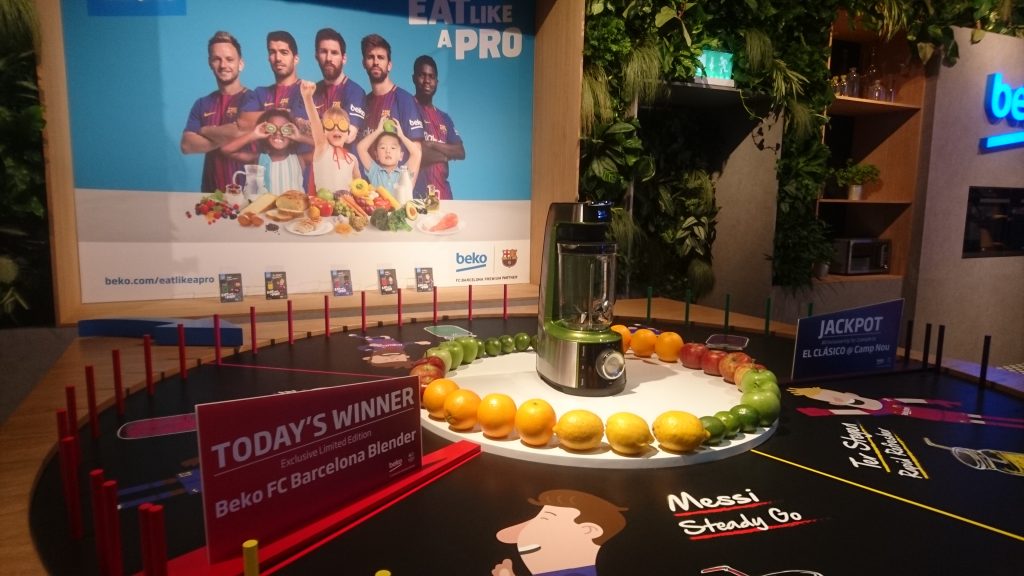 Beko's affiliation with FC Barcelona also means that it's potentially well-placed to get you closer to the game itself. Indeed, at IFA the Beko booth had a wheel of fortune setup that gave visitors the chance to win match tickets. Or a blender. Or, in the majority of cases, a freshly made smoothie creation from one of the celebrity chefs they had on hand. And, while nobody on press day appeared to win match day tickets, the smoothies were mighty fine and highlighted what you can do with a decent blender and a fistful of nutritious raw ingredients.
Patrick Kluivert is certainly a fan of the blended treats. "For me to play at the top of my game for more than 15 years, healthy eating and nutrition was so important," he said before journalists were let loose on a dazzling array of mashed up fruit and veg juices. "I have passed all of this down to my children today and the Beko global initiative of Eat Like a Pro can inspire families and children all around the world to eat healthier food."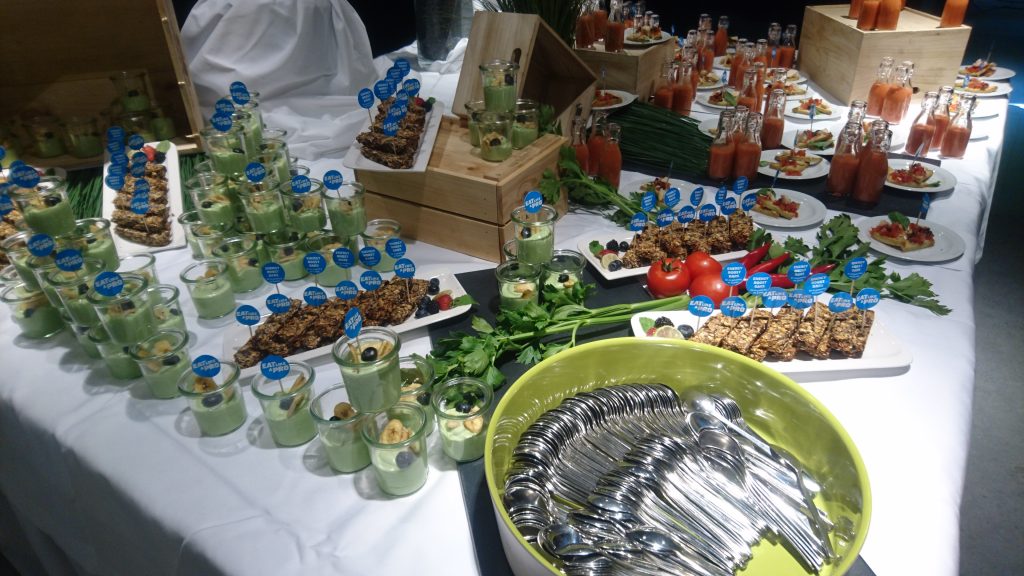 The healthy angle being promoted by Beko is underlined by company CEO, Hakan Bulgurlu, "Childhood obesity is truly a global issue," he commented. "If current trends continue, the number of overweight or obese under-5s will reach 70 million by 2025. At Beko, we believe we can help tackle this crisis in two important ways: by our innovative technologies that make healthy eating easier; and by generating excitement amongst children to eat healthily. Our Eat Like a Pro initiative aims to make healthy food enticing to children throughout the world, helping them eat what their heroes eat. Our aim is simple, to help reduce childhood obesity through prevention and education"
The full campaign will be rolled out globally from January 2018, and will engage with families, schools, communities and homes around the world to rethink their food choices, and 'Eat Like A Pro'.
Words and images Rob Clymo @theclymobrief