When you say B&B, you don't think luxury. More lumpy mattresses, shared bathrooms and greasy fry up in the morning. So I was intrigued when we booked into stay at The 25 Boutique B&B on a recent trip to Torquay. The website made it look amazing and the TripAdvisor reviews were off the charts. But, it turned out, that even the most glowing write up couldn't come close to doing this one-of-a-kind place justice.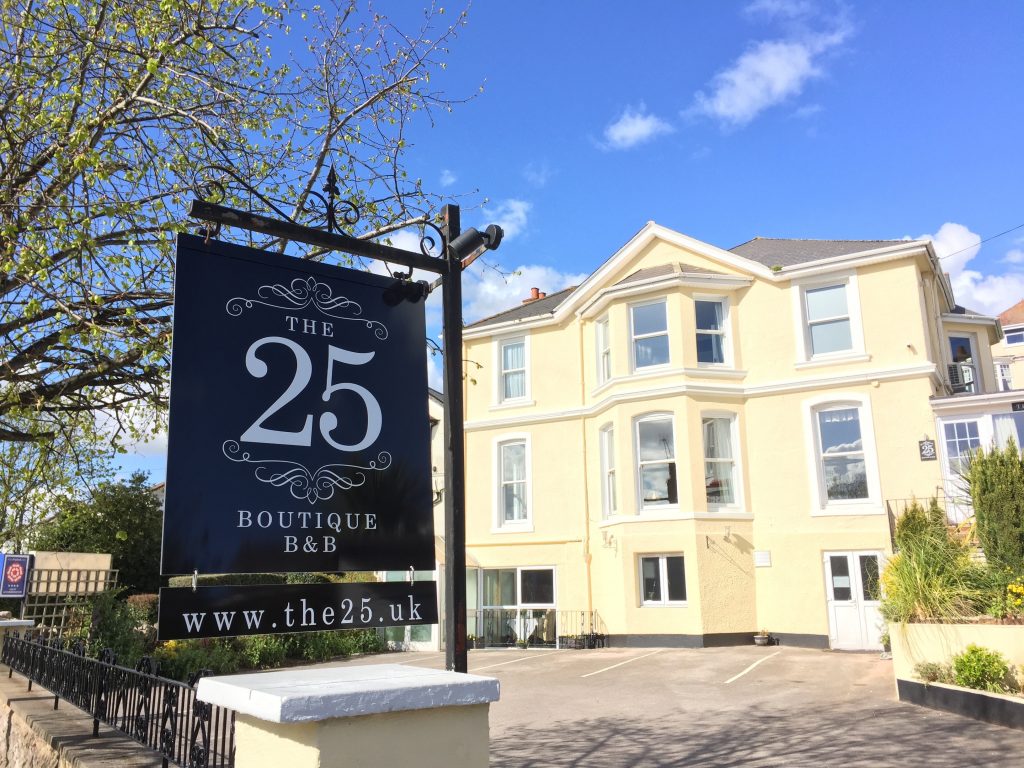 The 25 is a 5 star B&B with six deluxe, adult-only rooms, each individually designed with high-end touches. Open in 2015, by owners Andy and Julian, it's since garnered award after award. But after more than a few minutes there, you're not surprised. In fact the only surprising thing is that they don't have more.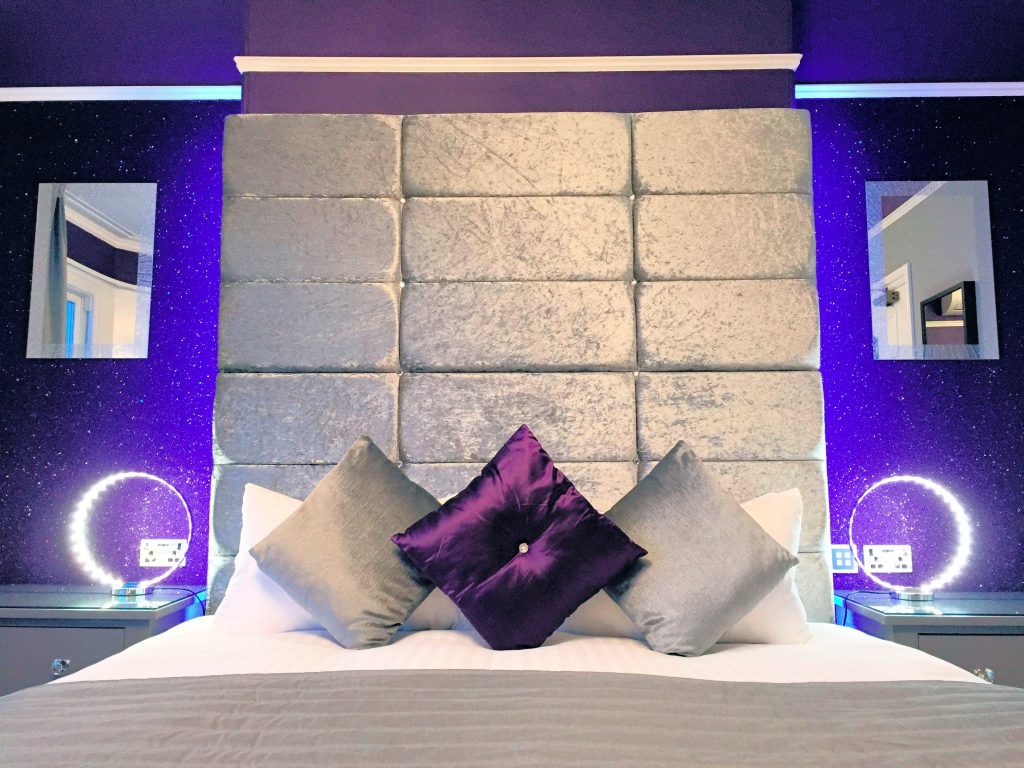 We were allocated the Broadsands room and were blown away. It had everything you'd expect and more. The super king bed was beyond comfy with soft linen made it extra special. There was a Nespresso machine had an amazing choice of coffee pods, and we were provided with fresh milk, unlike the usual UHT offered in hotels. There were biscuits to snack on, home made not out of a packet… They have thought of everything, and then made it extra special.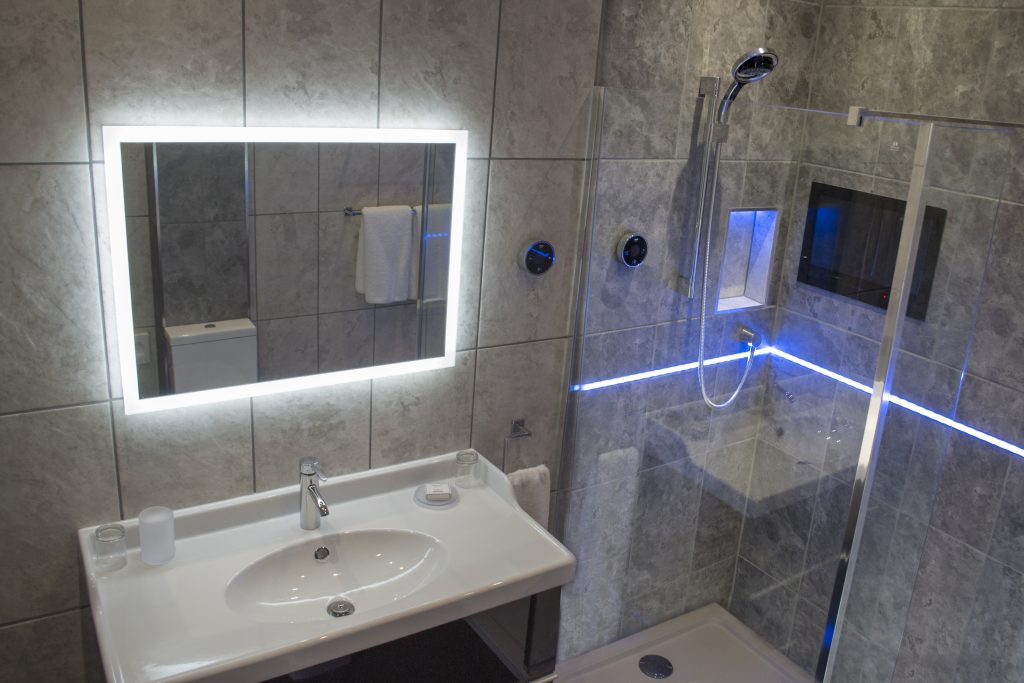 The bathroom was just as beautifully designed, with twin sinks, a decadent slipper bath and a walk in rain shower.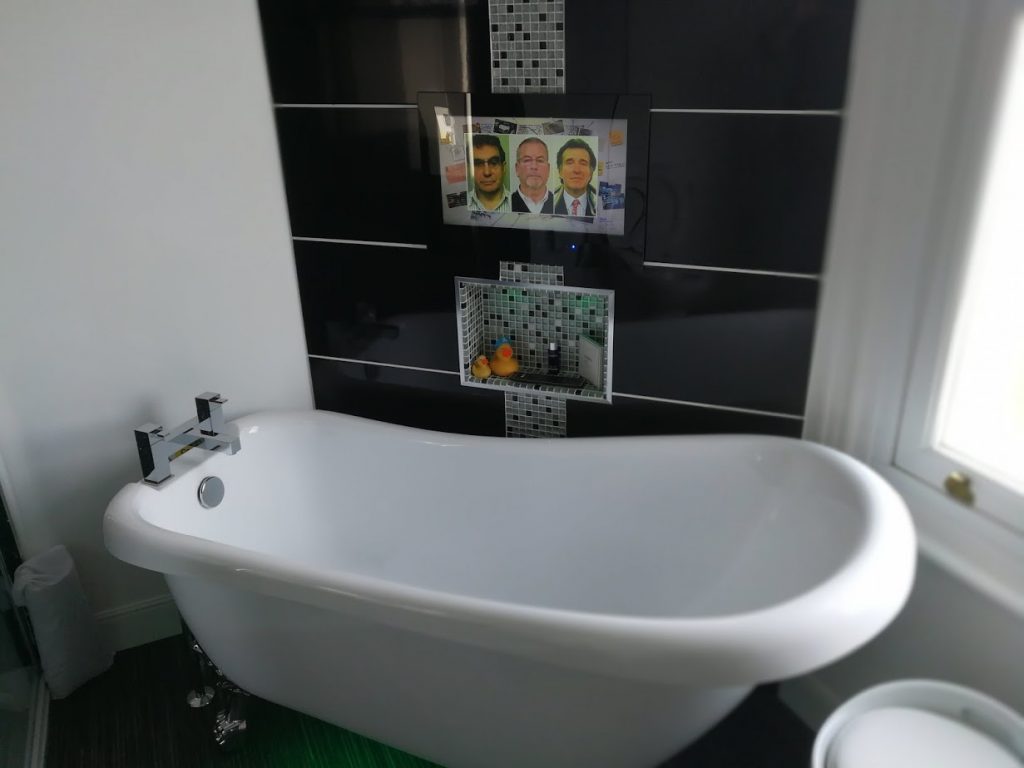 Then there was the truly decadent touches that made this a trip to remember –  a bathroom TV, smart room controls and mood lighting, designed to make the glitter wall (!) sparkle! And everything was immaculately clean. If you'd told me we were the first guests to stay there, I would have believed you.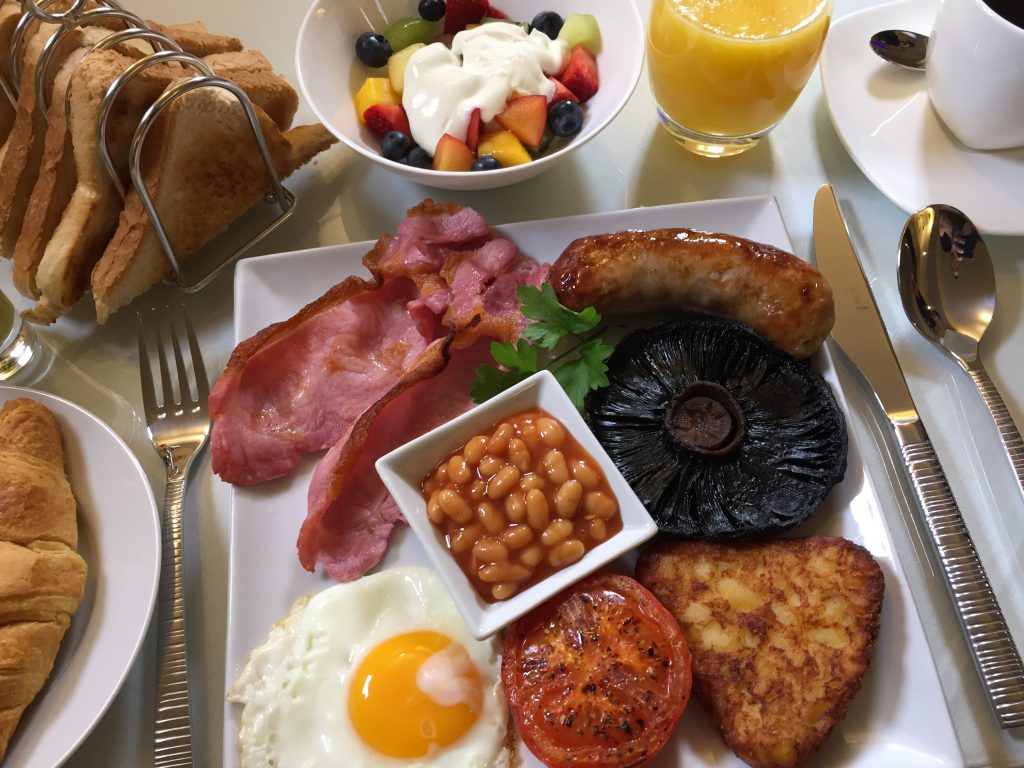 After a brilliant night's sleep, we went down to the breakfast room. We ordered hot food – both choosing the Full English, sourced with local, ethical ingredients, then checked out the buffet. Again, Andy and Julian have gone above and beyond, offering up fresh fruit salad, home made yoghurts, granola, preserves, smoothie shots, freshly squeezed juices… Everything was delicious.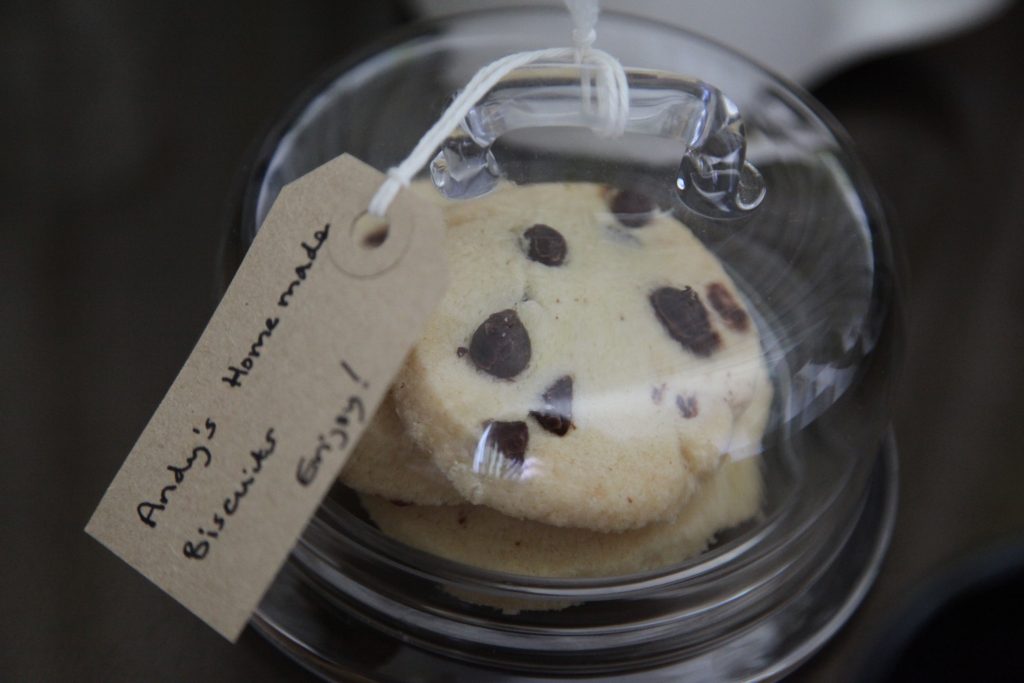 Andy and Julian are born to be hosts. When we arrived in our room, we were talked through how everything works. They've put together a guide in each room, detailing anything you could possibly need to know about the B&B or the local area. We found it so helpful. We were greeted on arrival with a complimentary drink and one of Andy's delicious home made brownies, which made us feel so welcome. Andy offered up tips of where to eat that night and gave us directions to our chosen restaurant. And we were sent on our way after check out with a goodie bag including snacks and water to see us on our way home. We also loved meeting The 25's resident dog, Patsy – she's just as friendly as her dads.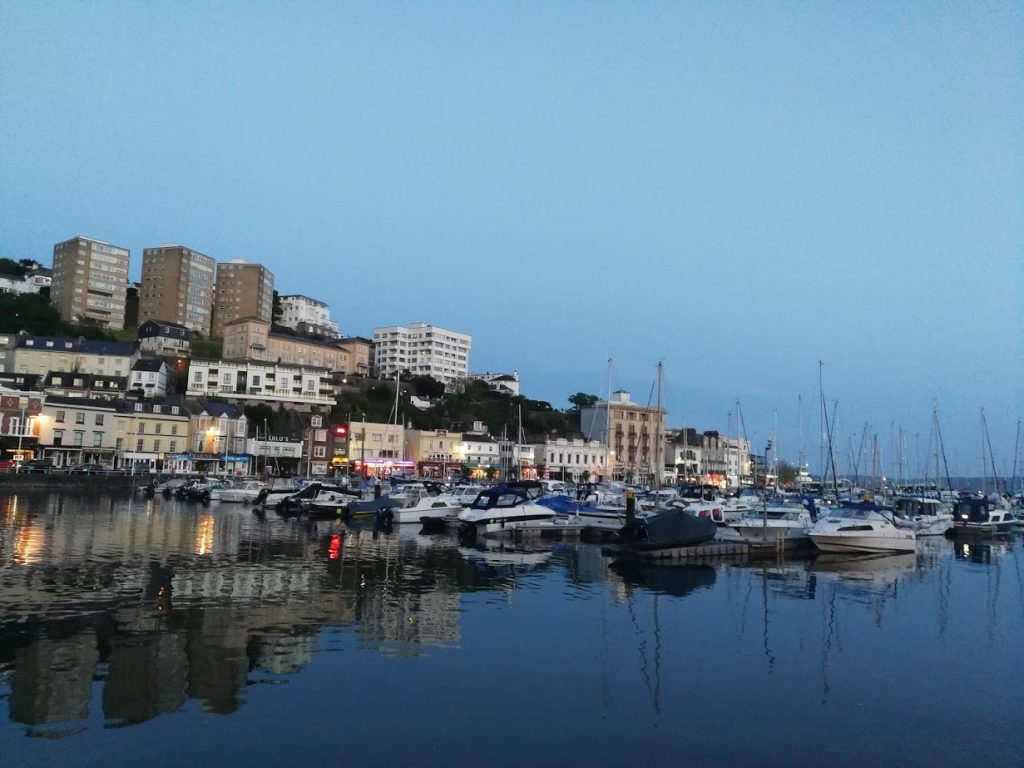 I should say as well, that The 25's great location is the icing on the (home-made) cake. if you can tear yourself away to venture down to the Marina, it's only a lovely 20 minute stroll, through the pleasant Torre Abbey grounds.
Thanks for having us Andy and Julian (and Patsy!). We will be back and would recommend it to everyone.
For more info on The 25 head over to www.the25.uk