So here's an interesting one, everyone is much more aware of the environmental cost of waste whether it be plastic or paper we produce and consume a huge amount every year and maybe this little product will go some way to reduce that a bit?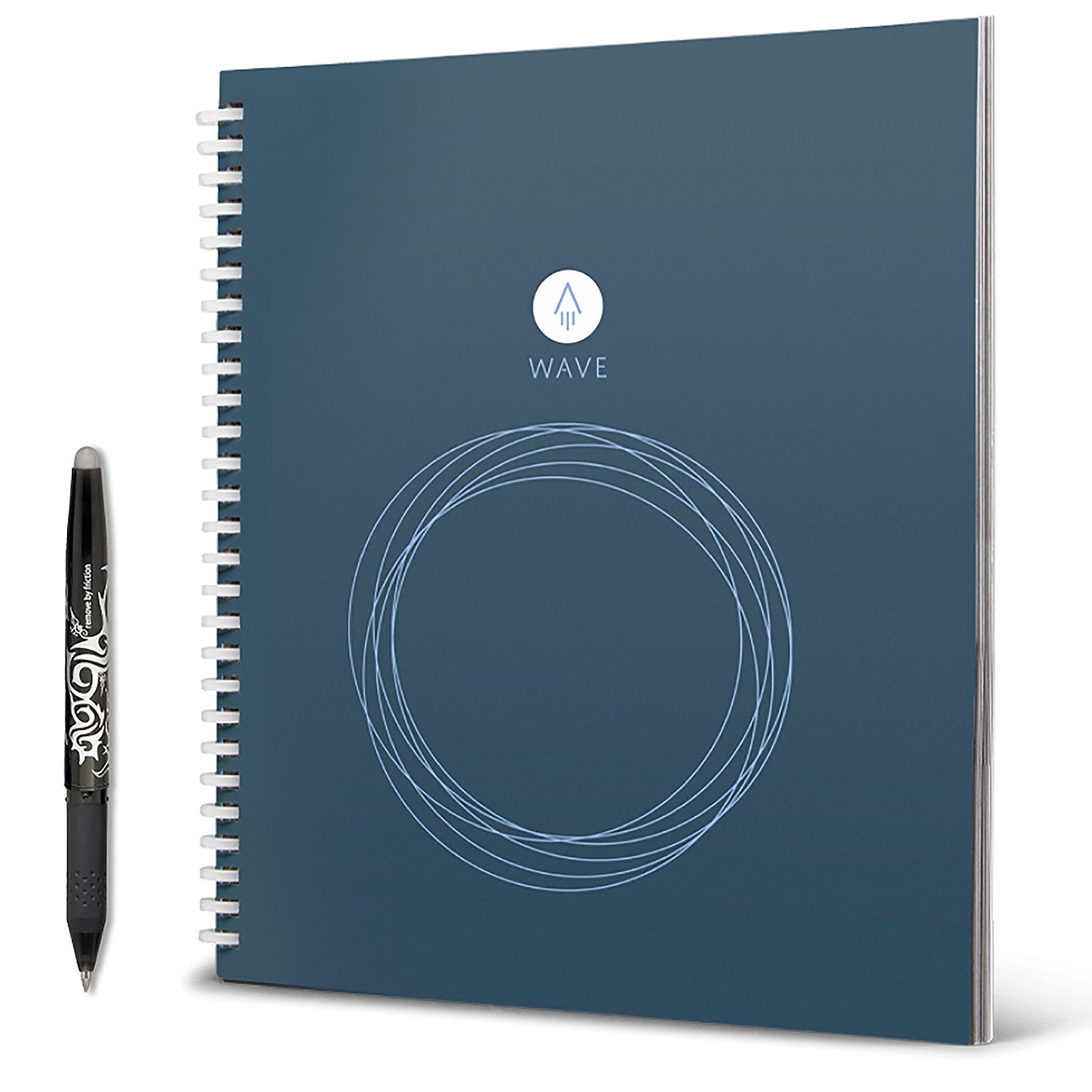 The Rocket Book is a standard looking spiral notebook but with one big difference, you can erase and reuse it!   Using a special pen from the Pilot Frixion line you write or draw away as normal, fill the book up and then when you want to wipe it you really simply put the book in the microwave along with a mug of water and a few minutes later you have a brand new blank notebook!
Impressive eh?  Well that's not the only trick the Rocket Book has up its sleeve, using their special image capture technology to accurately send notes to pre-configured cloud services. Seven symbols at the bottom of the page are the magic "buttons" behind quick and easy cloud organization. Each icon can be assigned to a destination of choice, for example a folder inside Dropbox, Evernote, Google Drive, Box, Slack or an email address. When an icon is marked on that page, the Rocketbook app automatically files notes in the right place. Additionally, each page of the Rocketbook notebook contains a special QR code which tells the Rocketbook app the page number of each scan. This ensures notes are always in the right order. The Rocketbook app is compatible with Android and iOS.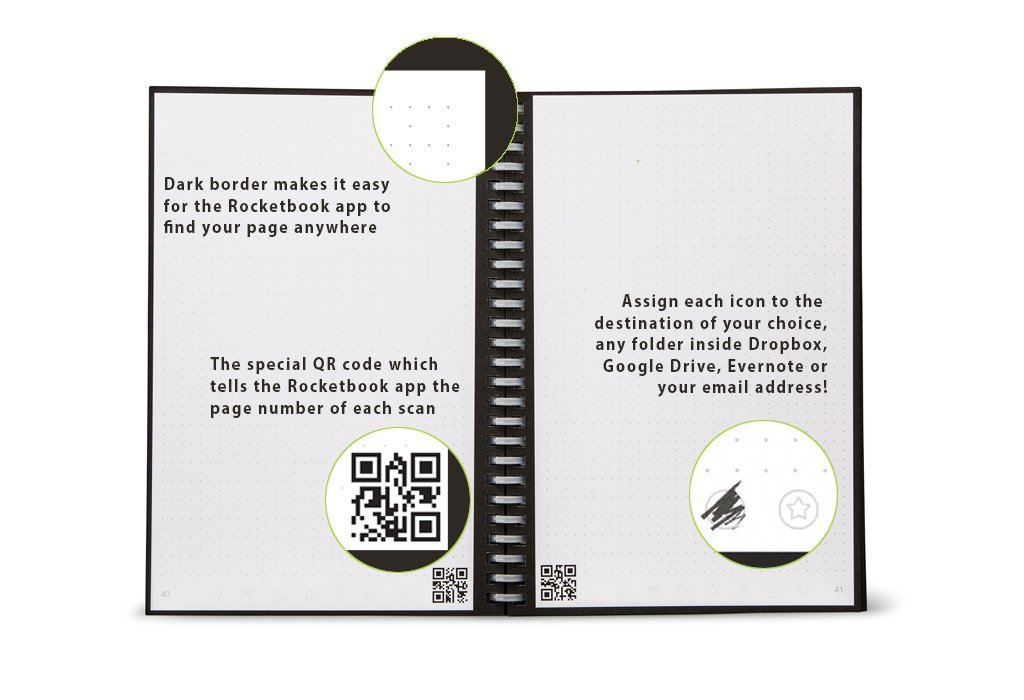 I've trialed this a few times now and at first was a little skeptical at first but it really does do exactly what it claims to do ,I  only have two real bugbears with the Rocketbook.  The first one which is  maybe the obvious one of having to buy and use a special pen but I guess that's unavoidable , the other in testing I found the pages kept in indentations of previous notes on the page still which is annoying but other than that Im massively impressed with the Rocketbook
For more info head over to http://www.getrocketbook.co.uk/  or Amazon