The world lately really does seem very materialistic, from what car you drive, to showing off expensive clothes people live to show off their wealth on social media but does wealth drive you?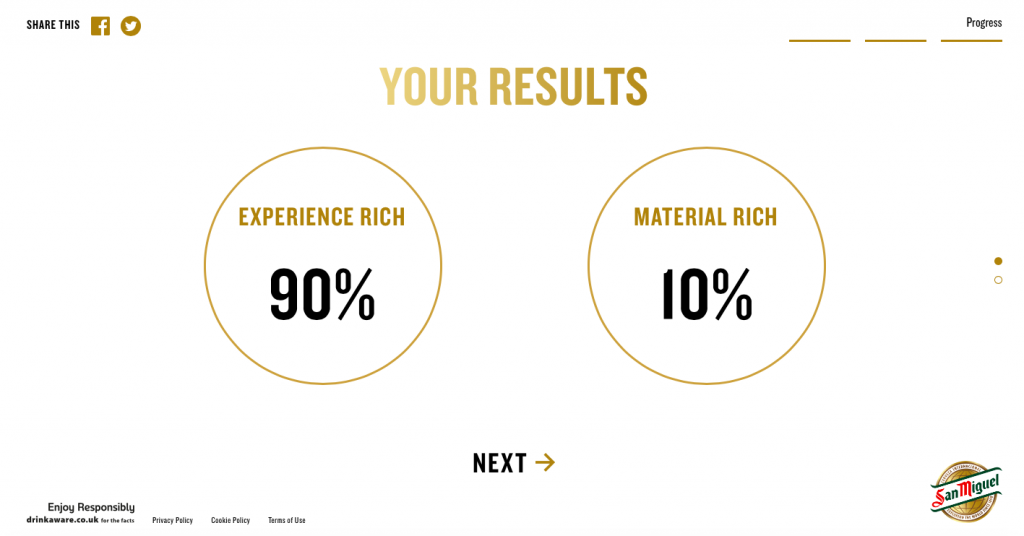 Well a new online experiment has launched in the UK to help us understand what we value most- experiences or material wealth. The free online test has been  devised by San Miguel and uses phone or tablets camera to track your  reactions to a bespoke video which includes images ranging from private jets and yachts, to vast, beautiful landscapes and wildlife.
Results are categorised into profiles such as The Bon Vivant, for those who love adventure and aren't afraid of the truly exotic. Others include, The Humble Adventurer, to whom the whole world is an adventure waiting to happen or The Big Shot, with expensive taste.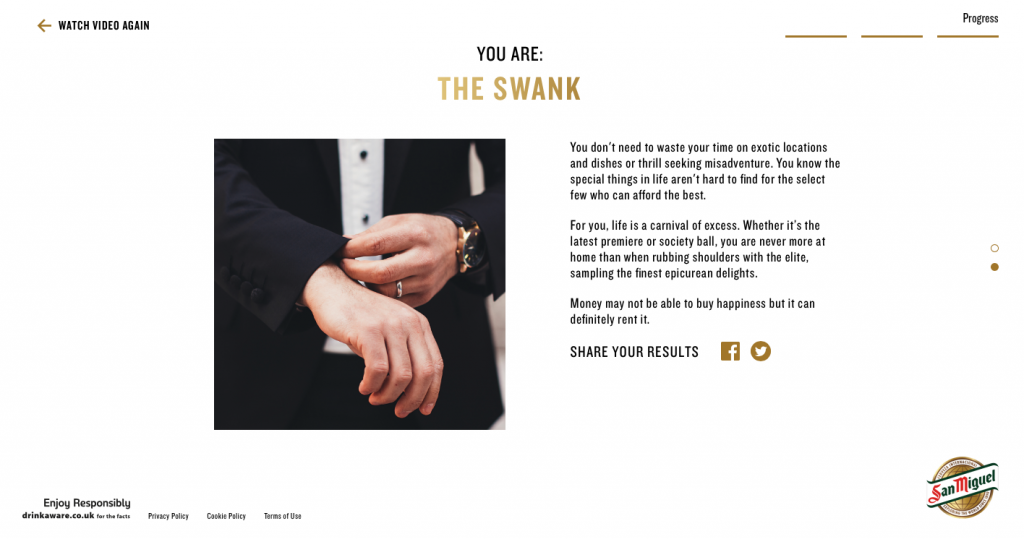 so what are you ? The Swank?  the Humble Traveler?  why dont you find out over  to www.sanmiguel-findyourrich.com and find our for yourself?