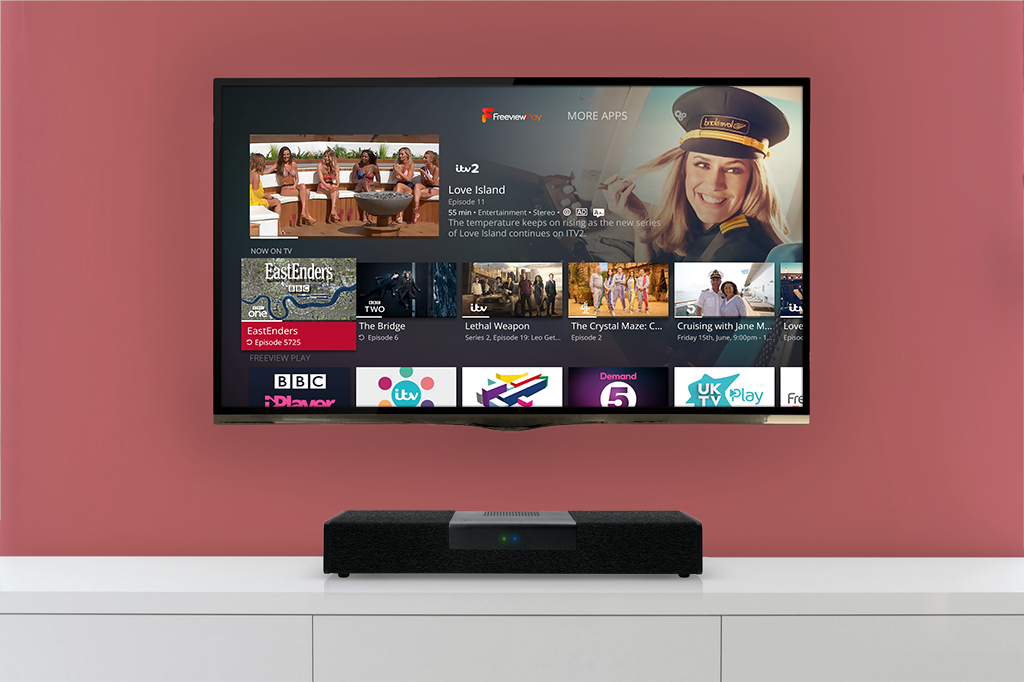 TVs are getting more and more interactive and 'Smart' in recent years but what do you do when you have a perfectly good television that just lacks these up to date smart features?  Well this is how I found myself trying out the SoundBox HD from Netgem when my mum asked me to help her get catch-up on her old TV.
The Netgem Soundbox HD is a smart tv box based on the Freeview Play system, meaning you have the ability to pause rewind live tv as well as catchup tv from all the main TV channels so that BBC , ITV , Channel 4 and Five.
Apps
The other apps on the box are somewhat limited at the moment, there's a major omission of  Netflix,  but we do have Amazon Prime which when you purchase the Soundbox HD you get a years free subscription which is great bonus. Theres also Youtube and other apps like Hayu and UKTV Play which are great.   Speaking to the Netgem team though I'm assured Netflix and even Spotify is due to launch in the near future.
Amazon Echo Integration
Talking of Amazon the Soundbox HD has a nice little feature in that it can be controlled (to a point) via Amazon Echo devices.  For example " Alexa play The Grand Tour on Netgem Tv"  results in said program within a few seconds loading up on screen.  In practice I found this feature cool but also limited as to what it would actually work with, for example " Alexa play Loose Women on Netgem TV"  doesn't currently work I do hope though in future software updates this feature will improve as for technophobes like my mum it would be an amazing feature.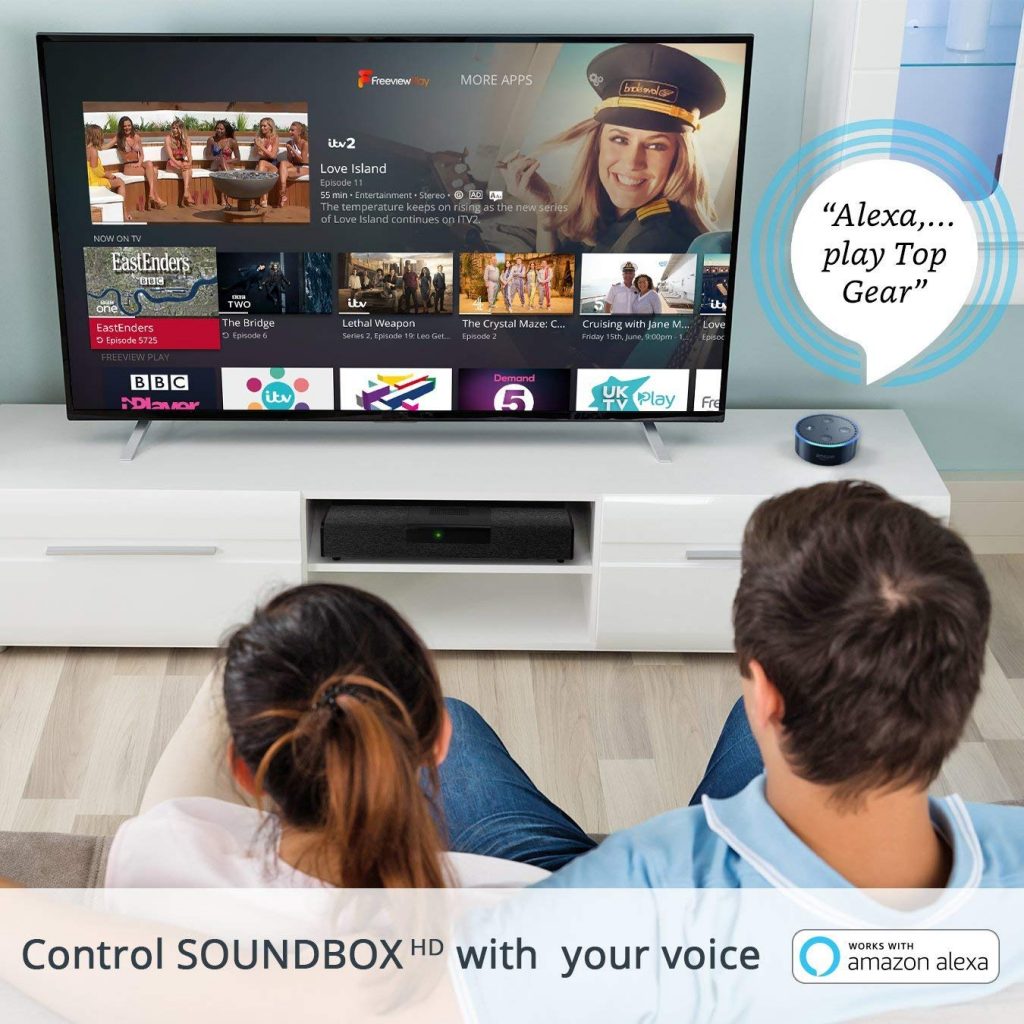 Software
I have to give big props to Netgem on the software and speed of the menus though , even with certain apps currently missing the menus are simple to use and lightning fast, the tv guide is well laid out and my mum had no trouble picking up how to navigate the catchup apps with them all laid out simply in a row on the main screen.
Sound
One of the other main reasons we went with the Soundbox HD is the built in sound bar, the old TV we were connecting this up to has really bad tin like sound, the SoundBox HD however has booming bright speakers built in which filled the room on testing, when the Spotify app comes to the device this could be a serious option for a music device as well as a tv system.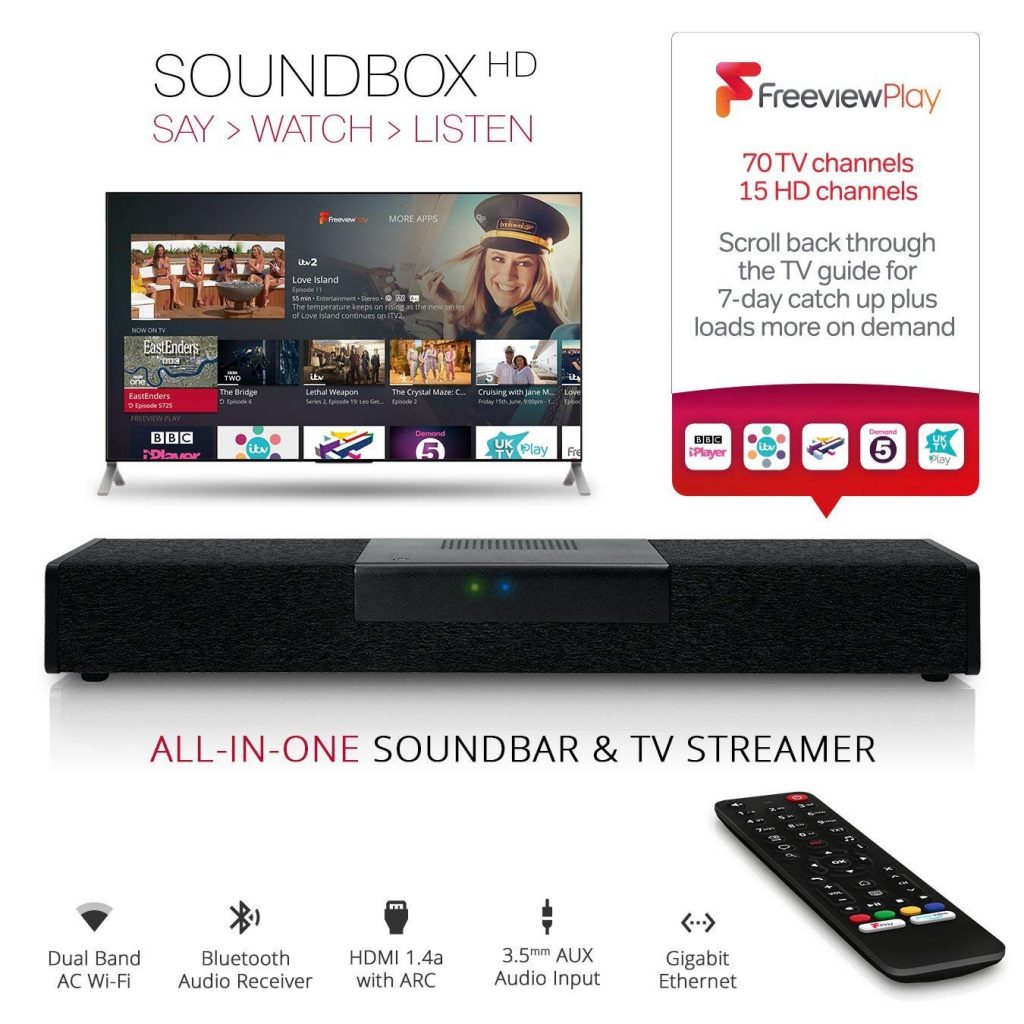 Verdict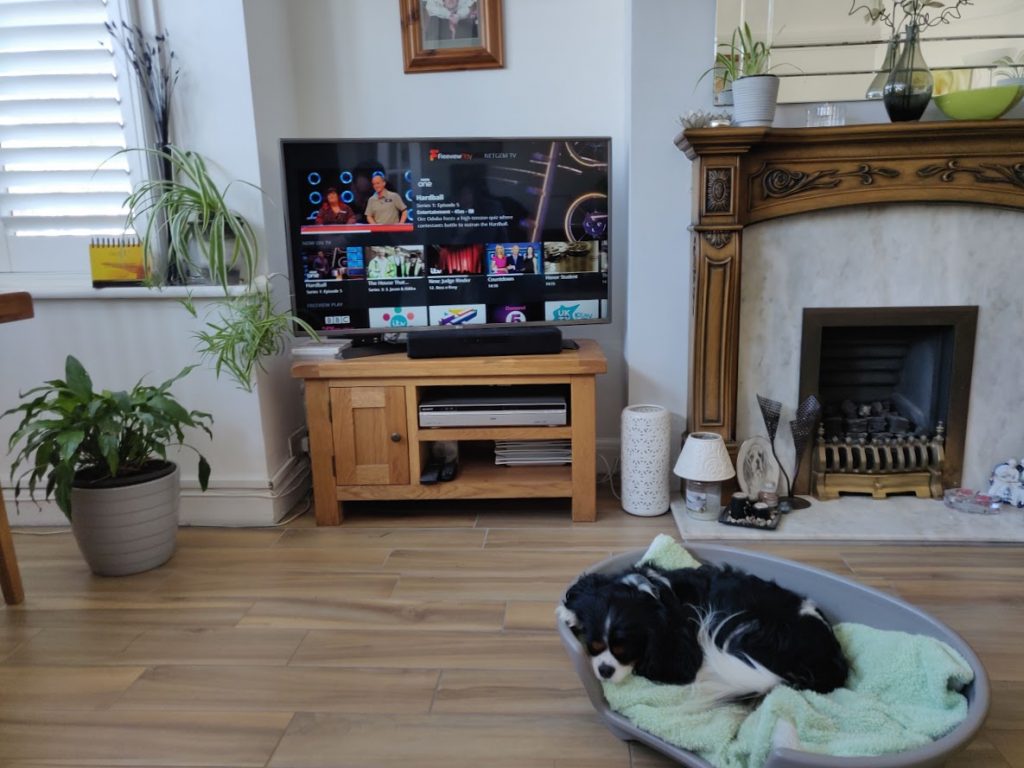 The Netgem Soundbox HD  is a excellent wellmade device, with simple to use menus , simple to setup and navigate. The soundbar is excellent and well worth the slightly higher price tag you pay for this smart tv box for that integration.  The lack of Netflix is disappointing but with more apps coming in 2019 the future looks bright for this device and more importantly my mum loves it!
For more info and to buy the Netgem Soundbox HD head over to Amazon