If there's one thing I know about Germany and beer it's that they take it very seriously. So seriously in fact, that they even have beer laws! The Reinheitsgebot – or German Purity Law – are a series of regulations relating to the ingredients used to brew beer in Germany. So with that in mind it's not all that surprising that when a small group of German friends with a passion for beer decided to open their own brewery and bar in London they took things seriously and you will be so glad they did.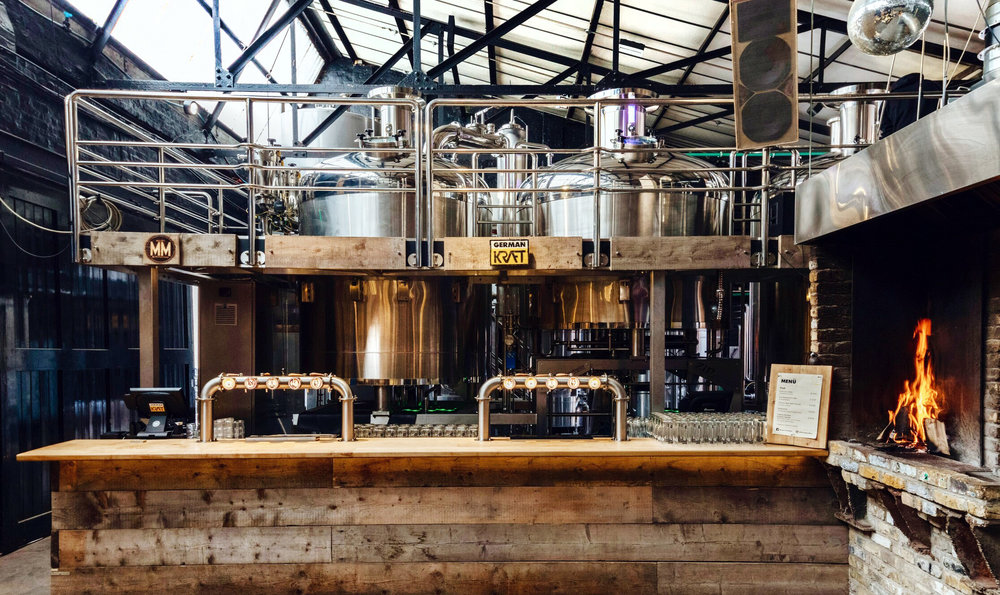 German Kraft is located in Mercato Metropolitano, a community-based food market near Elephant and Castle where everyone promotes the ethos of craftsmanship, sustainability and community.
As I sat down With Felix one of the founders of German Kraft after a tour of their space I can most certainly see why they thought the venue would be a good fit.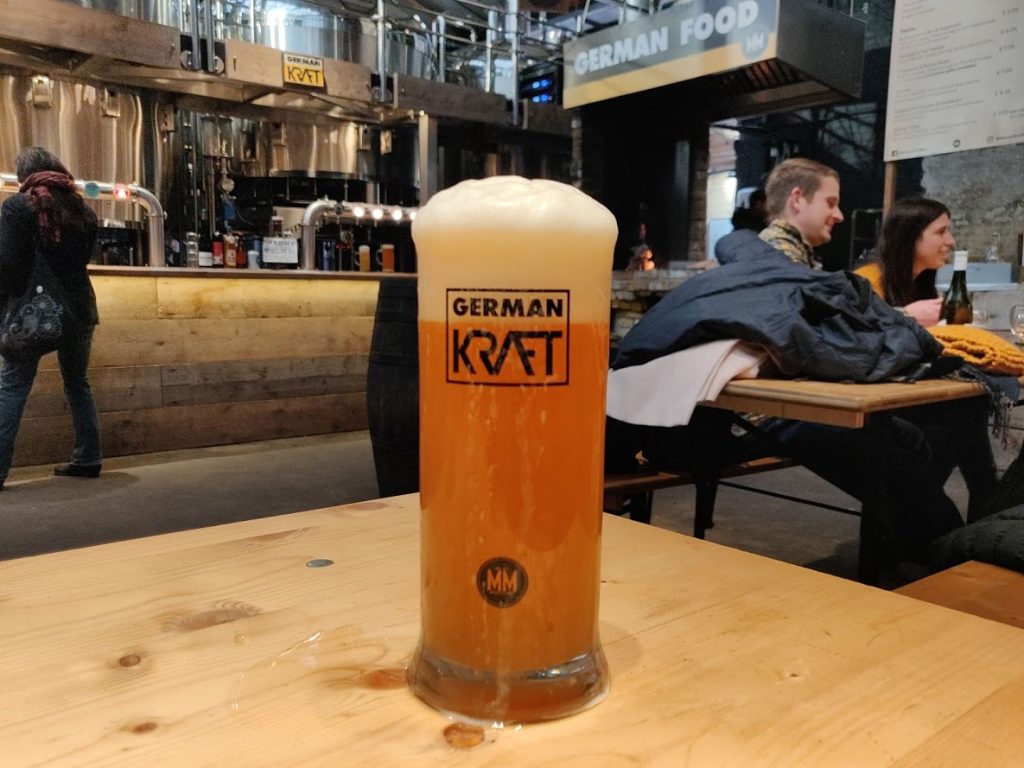 What's in the beer?
From my first sip of their flagship lager Heidi Blonde I was blown away by how fresh and clean the beer tasted This is in part due to the fact the beer isn't traveling very far, in fact it comes from the large tanks mere metres away from the bar. But it's also down to the use of quality German ingredients in their brew combined with German Kraft's water, filtered onsite themselves.
Water Filtration
Notoriously, London tap water isn't great tasting and certainly not ideal to brew with. So Felix explained to me how they have invested heavily in their own distillation and mineralisation process to alter the pH levels of the water used to make their beer, helping them present the best possible end product to be served at the bar. I don't know of any other microbrewer that had gone to these lengths and it's truly impressive.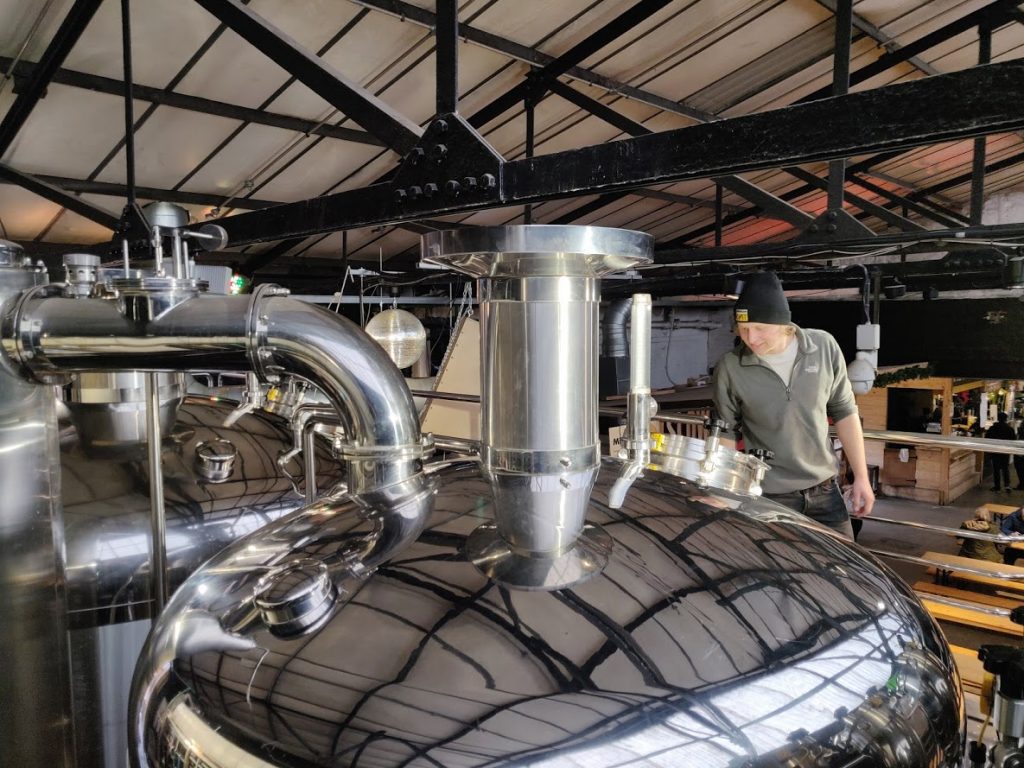 The Beers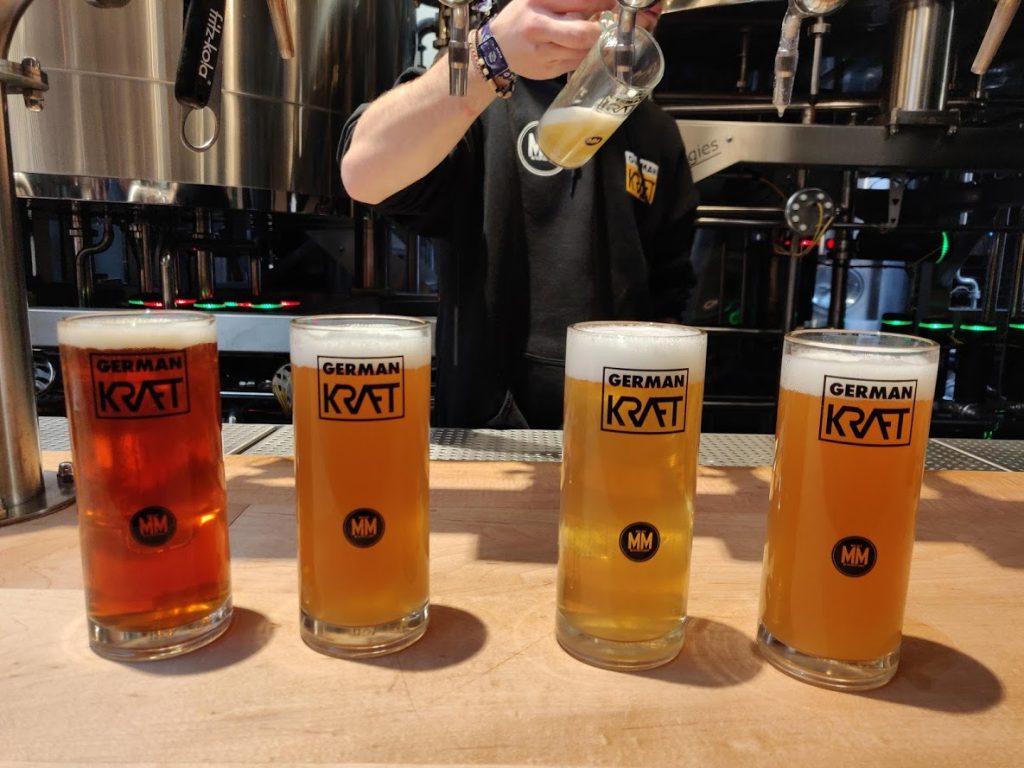 German Krafts Braumeister Tobi has developed three core beers to their range:
Heidi Blonde is a sweet full-bodied helles lager brewed of course in the traditional way.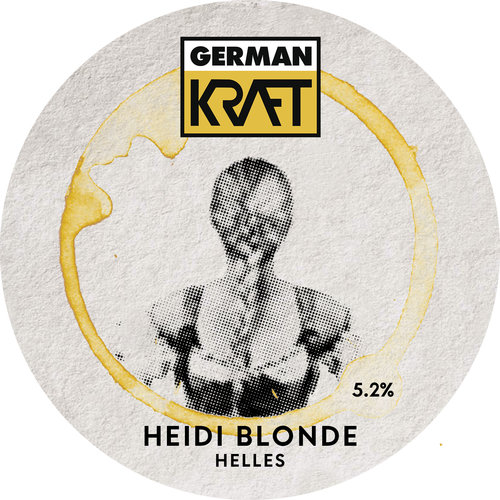 Hopfen Kiss is probably my favourite, a German take on a pale ale. Using Citra and cascade hops resulting in a light hoppy yet bitter taste, not a hop explosion but well balanced with a slightly grapefruit finish.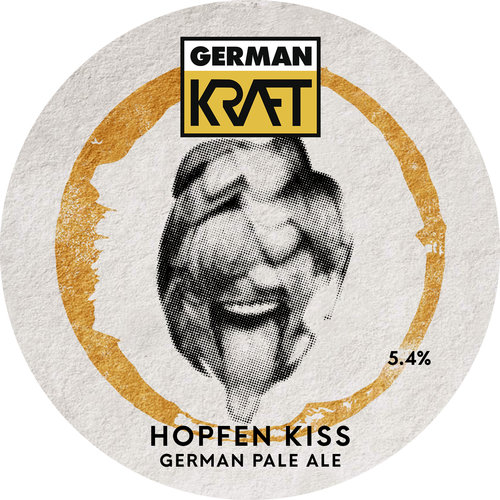 Edel Weiss is a German wheat beer named after the rare and famous Alpine flower. This was everything I would expect from a wheat beer and more, it just tasted fresh and fruity.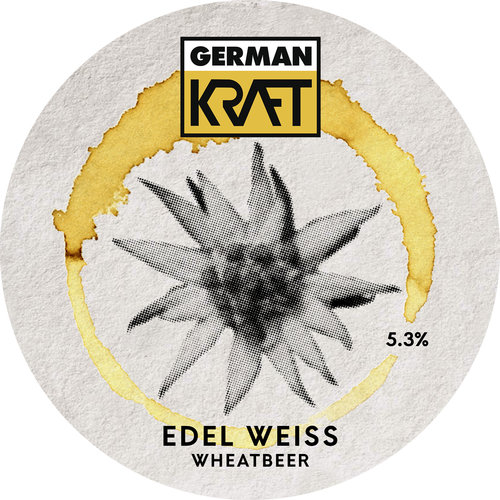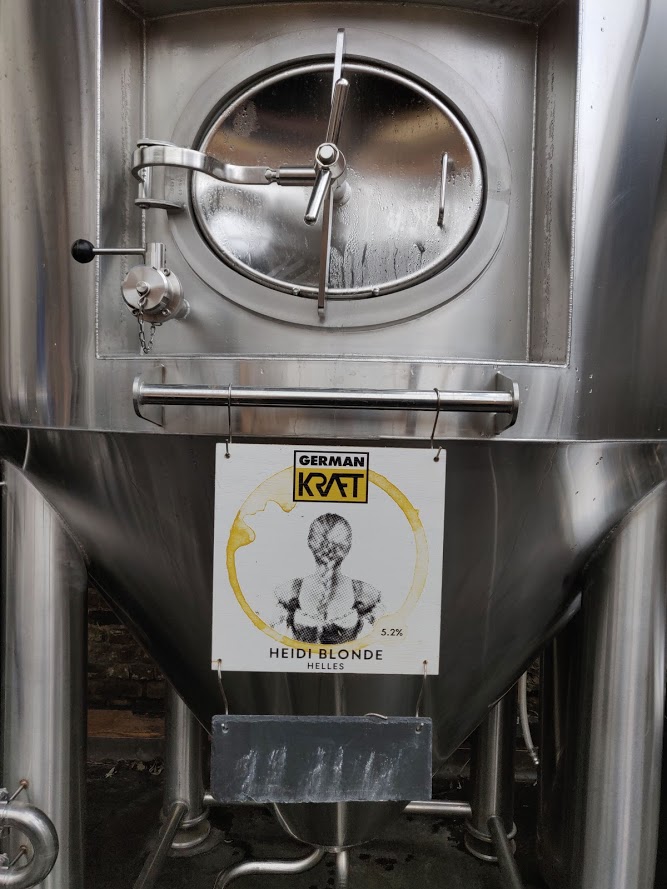 The Food
We visited German Kraft at midday so it would have been rude not to grab a bit of brunch while we were there. It's great to see food isn't an afterthought here, in fact its really rather good. We went for the sharing platter comprising of three different German-style sausages, potato salad, cheeses and a huge pretzel. Just my kind of food and perfect to pair with beer.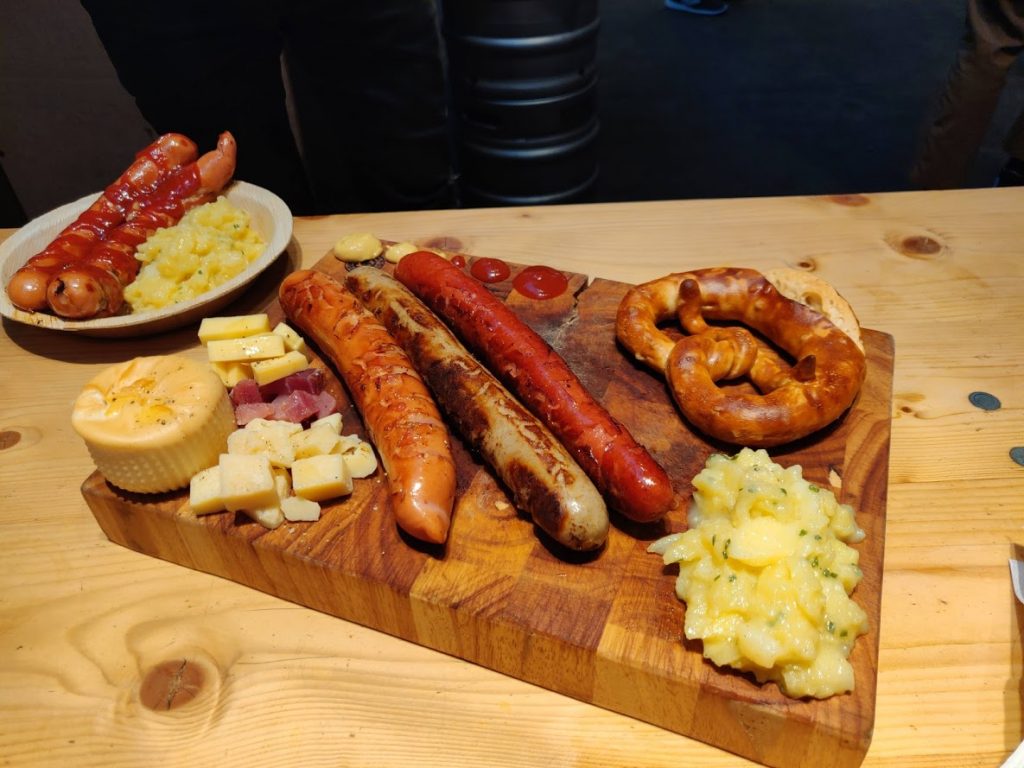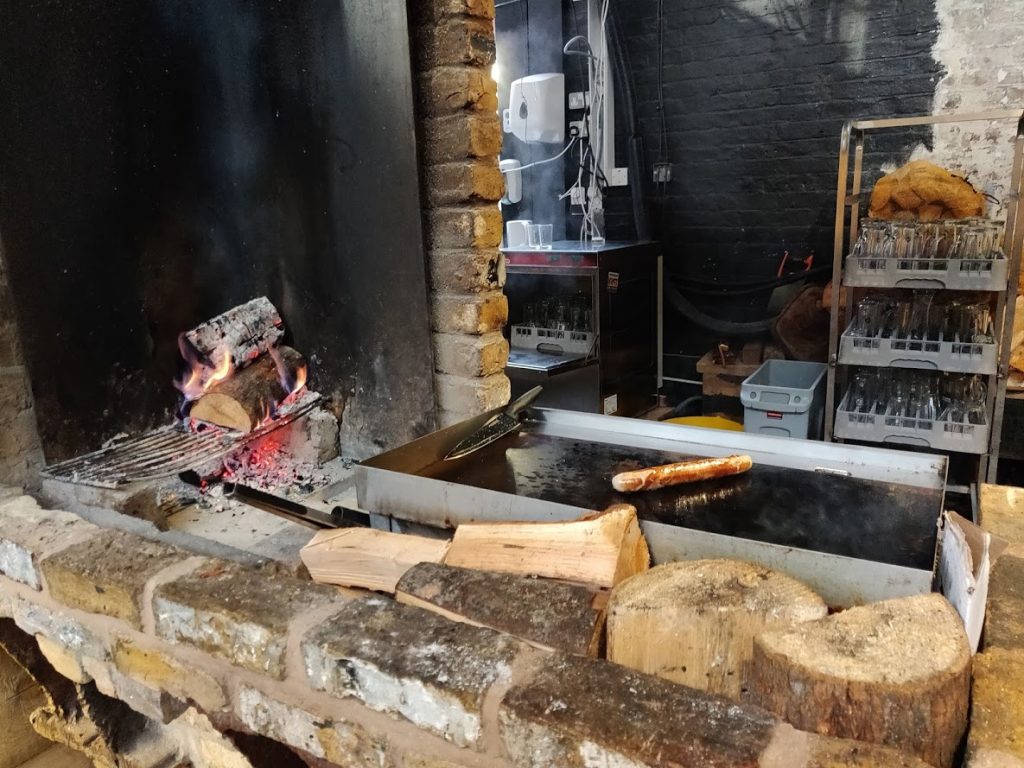 The Guys at German Kraft have done a wonderful thing, fresh-brewed German beer that you can drink at source and excellent food at a reasonable price (£5.50 a pint for any of their beers) and that's amazing value for what you get in central London.  I advise you get down there as soon as you can, but get there early as it gets busy, word has obviously got out!
German Kraft is located in Mercato Metropolitano nearest tube elephant & castle www.germankraftbeer.com
*we were invited by German Kraft to experience their beers and food but all views are our own.