Opened in 2018, The Tappit Hen is part of the small Davy's Wine Bar's group of London bars and restaurants you may have seen around the city.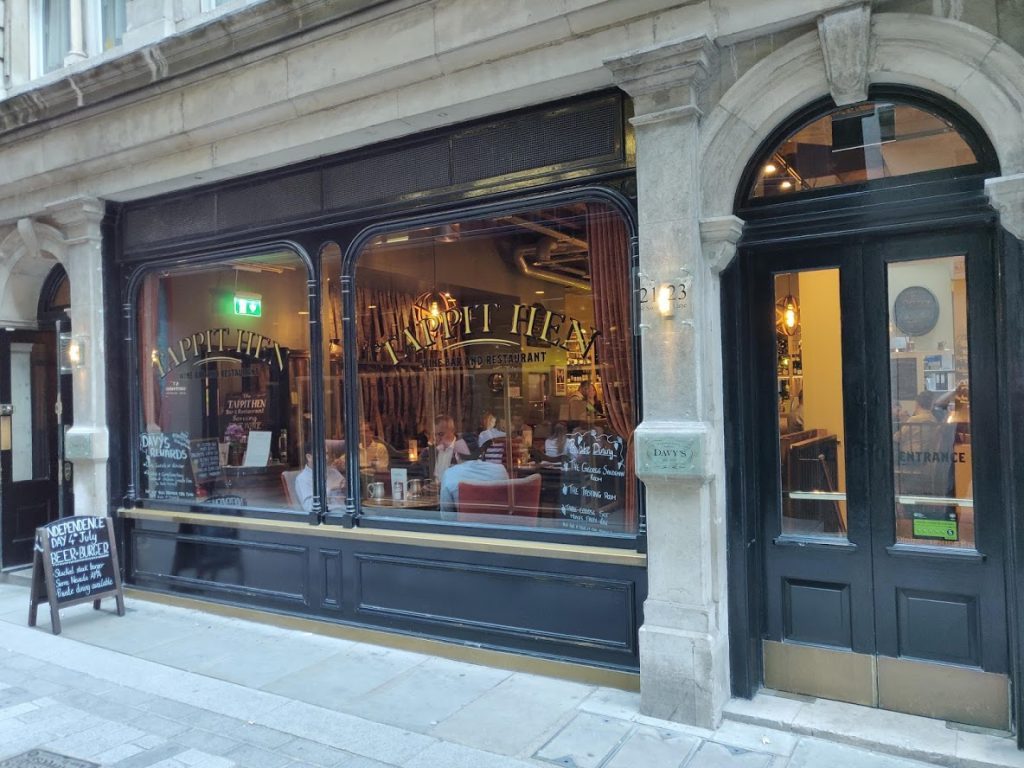 Having never been, when I heard about their new steak night, I decided it was my duty to check it out as a lover of all things beef.
The Tappit Hen is located a stone's throw from Cannon Street station on a quiet side street.
As you walk in you enter the upstairs bar but we headed straight downstairs to the dining room in the basement.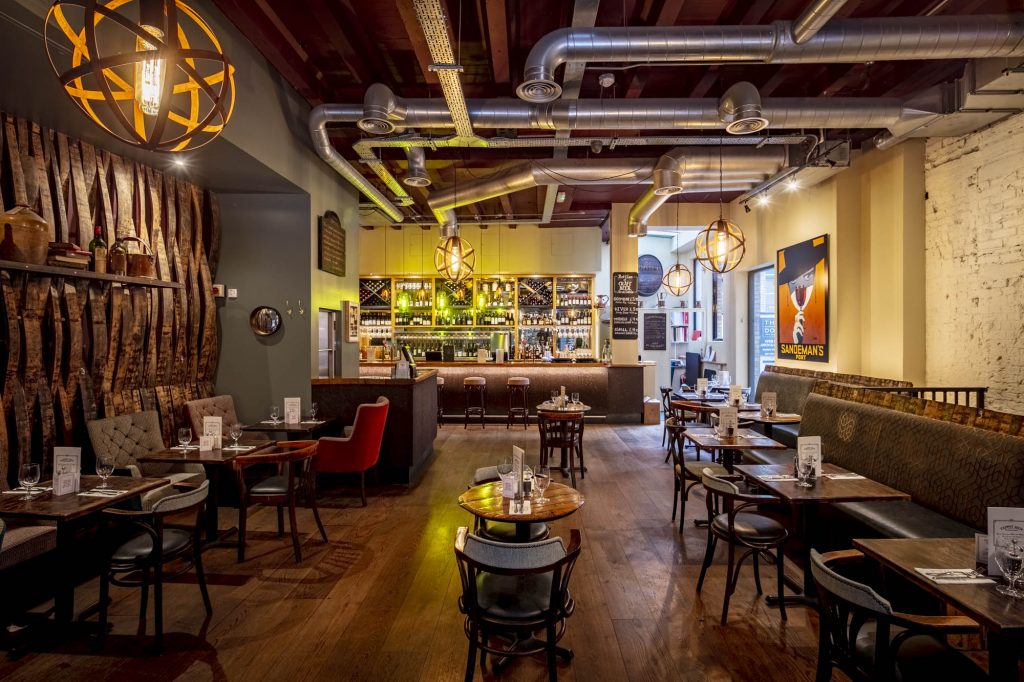 As part of the steak menu, on arrival we were offered a complimentary drink – a nice unexpected touch. It was a hot summers day so I went for a pint of cold Camden Hells lager while my wife chose a glass of prosecco.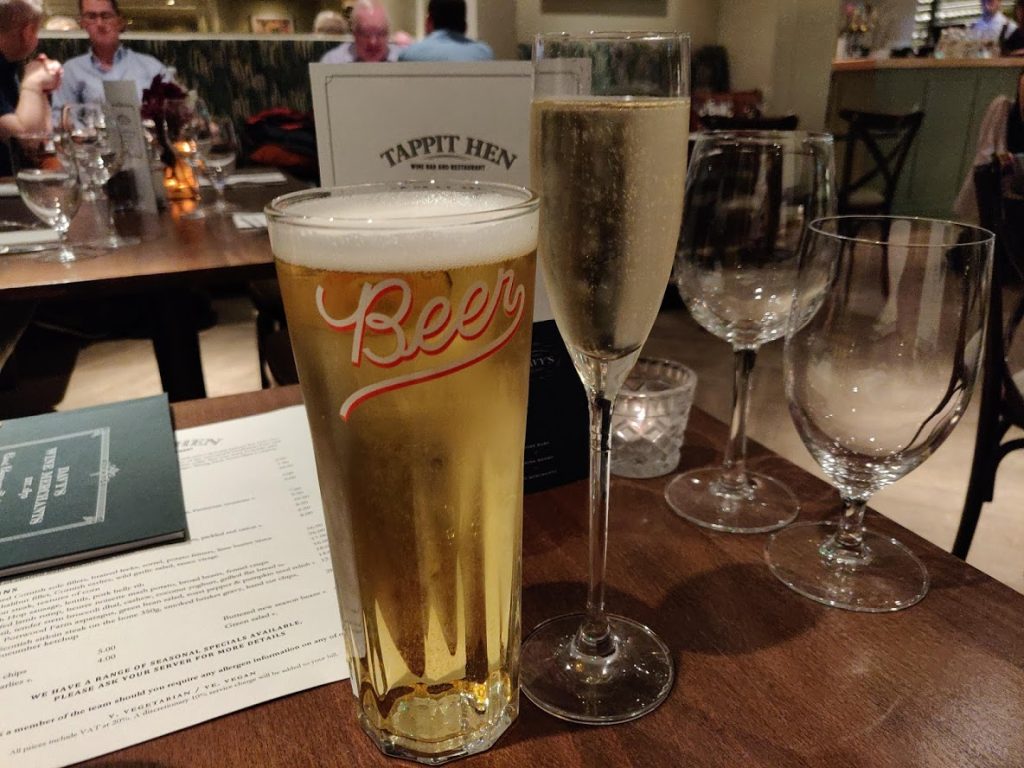 But we were here for the steak, and wow, the options were pretty amazing, I was tempted by the T-Bone steak as its one of my favourite cuts but decided to go for something I don't usually order and went for the bone-in sirloin and I'm so glad I did.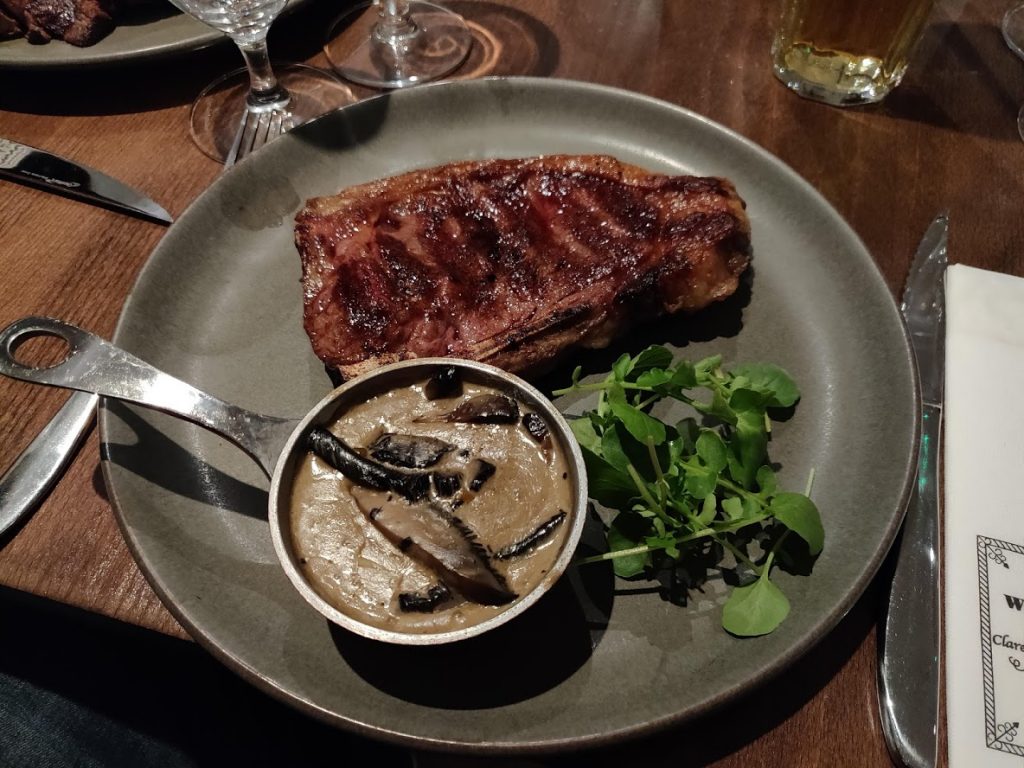 The generous slab of juicy meat I was presented with was amazing, it's a cliché but it really did melt in the mouth. Though, while eating my sirloin, I couldn't help but be slightly envious of my wife's fillet steak, it really did look epic!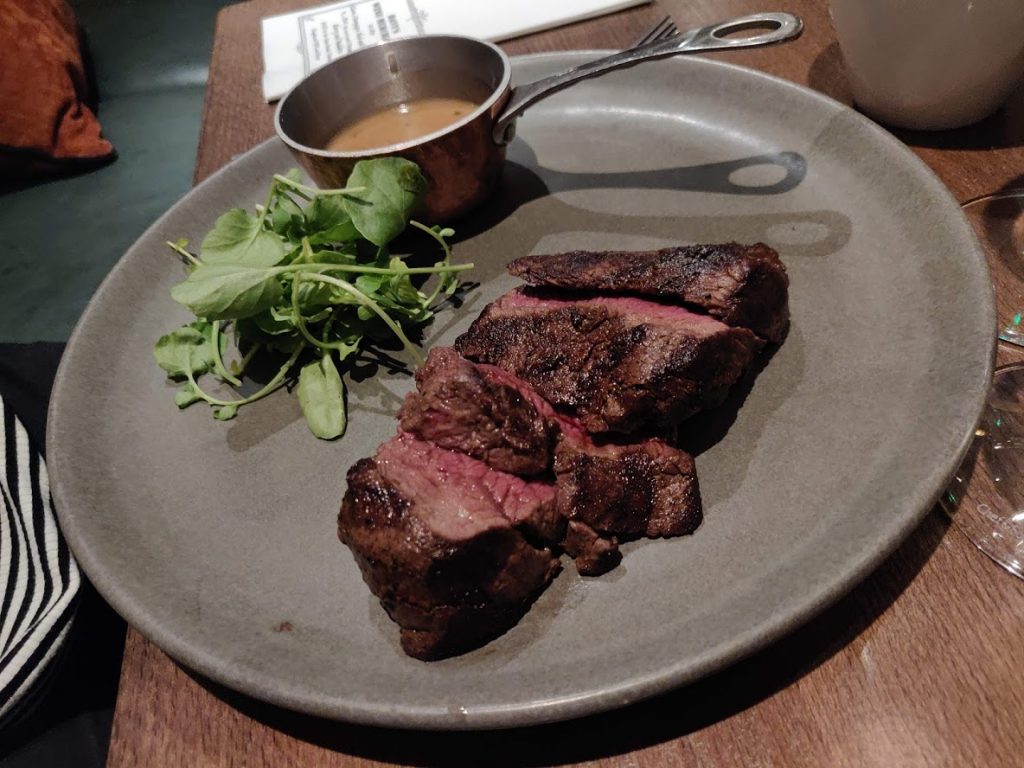 My jealously didn't have to last long though as the plate was far too big for her I was able to happily help her out with a few bites!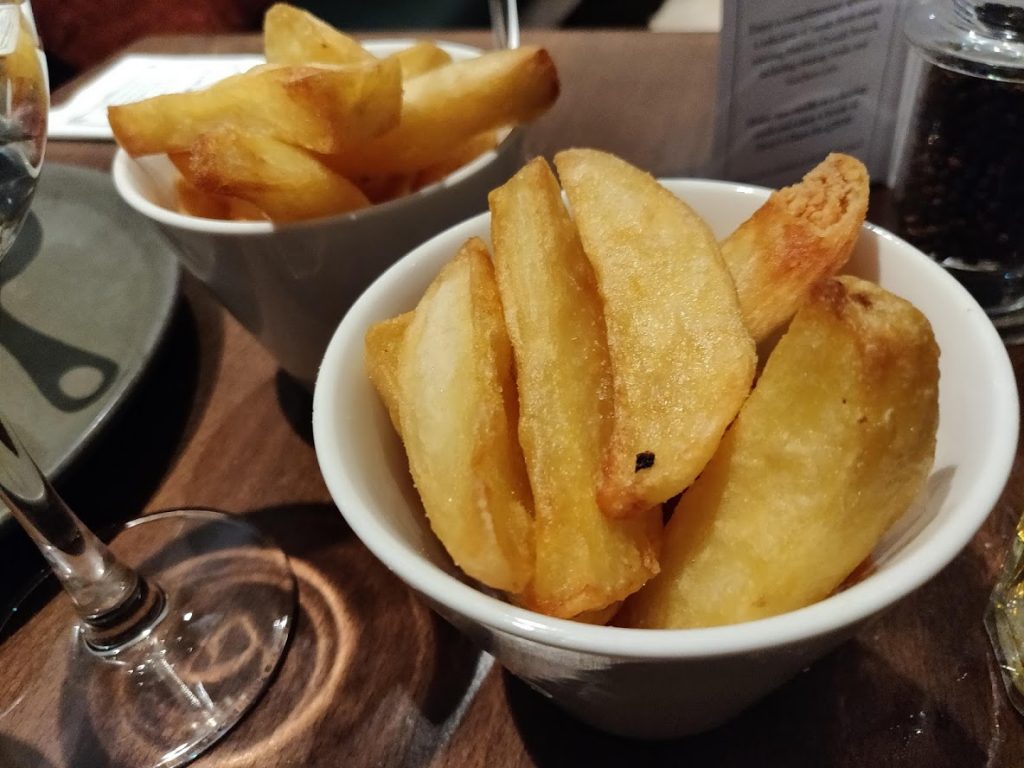 For sides we went with chunky chips and I had a mushroom sauce for my steak while my wife had peppercorn.
I ordered a second beer, the house ale called Davy's Old Wallop which was served in this awesome tin tankard the creamy bitter ale worked really well to wash down the delicious steak.
We were pretty full at this point but when we saw cheese plate the table next to us had just ordered we both suddenly decided we had a little room left for some cheese, and look at it, who wouldn't?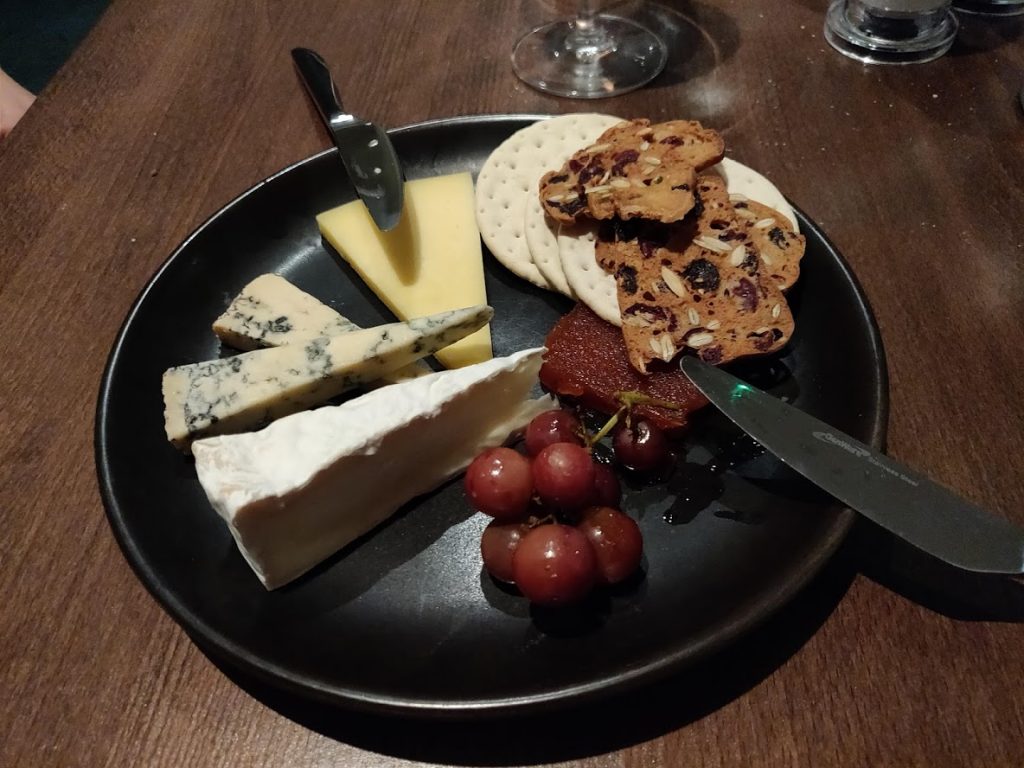 While the restaurant was busy, the service was smooth and attentive, I asked tricky questions like who brews the house ale and while our server didn't know she made sure to find out (Eagle Brewery) which I appreciated.
Steak night runs every Wednesday at The Tappit Hen and we look forward to returning soon. I already know what I will be ordering.